In an Editorial for SSENSE, Magazine Editor
Mihda Koray Conceives of an Istanbul Rarely Seen
Interview:

Zoma Crum-Tesfa

Photography:

Ali Yavuz Ata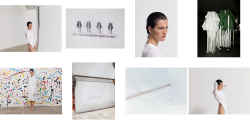 "People often ask me, 'Well, you have nothing to do with anything Eastern, so why are you called Near East?" says Mihda Koray, the creative director and Editor-in-Chief of Near East. Since its founding in 2012, the modus operandi of Koray's Istanbul-based fashion magazine has been to reimagine the positioning of everything that exists outside of global mega-cities such as London, New York, or Hong Kong.
The publication's title is itself framed by relativity. It signifies a state of being so far on the edge that you become the threshold itself—something that feels apt when living in a city that has been historically known as a "gateway" between two continents. "For some, Istanbul is the furthest point east within Europe," she says. "For me, however, it's different because I'm from there." This state of existing without context or category is a sensation that often creeps into the abstract nowheres portrayed in fashion photography. When it happens, it both seduces and perplexes us, because it forces us to surrender our need to grab onto locality. "Real modernity," Koray says, "is not thinking about where something's from."
In an editorial for SSENSE, Koray, photographer Ali Yavuz Ata, and model Theresa Patzschke explore Istanbul, Koray's hometown and the headquarters of her magazine. She describes her process here, as told to Zoma Crum-Tesfa.

On the Title
In the East, you really have to be political or you have to be a hardcore kind of artist. There's no space just to do something, and making a magazine is just kind of doing something in the given circumstances. It's not some rando post-internet object about Dubai being sci-fi for people. For me, it's the reality of the East and West meeting. And that can be anywhere. It was always meant to be a relative term that evoked a relative feeling
On Process
I was asked to make a fashion story to accompany this interview about Near East, a magazine and art space that became a creative and cultural entity that is now becoming a brand. The challenge was how to portray a non-human entity that I care about through a straight fashion story with no tools of our own, in a city that inadvertently inspired the project but in no way can single handedly embody what the project's spirit is. I decided to be very illustrative.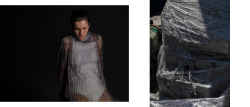 On Defining the East Without the Other
There are rules to magazine and image production where one has to assume Western thought processes created by Western culture. I don't want to present anything in that way, and I didn't want to self-other-ize. For me the only rule when starting was to accept that there is no "other." To accept it is to obliterate oneself, automatically.
On Killing Your Darlings
Ali Yavuz Ata, a Turkish photographer who normally shoots in a very DIY approach, and I decided to shoot with a just-out-of-date tool: a digital Hasselblad from 2002. We knew we would probably end up with a shitty version of a Steven Meisel photo or technically unfulfilled Collier Schorr reference, but—provided it was minus any and all irony—to us that was fine. If you deduct each component of current or accepted photography, be it conservative luxury photography or the weirdest post-internet meta narratives one can conjure, to the cool, clever, and creative tricks being played in young contemporary image making, and all the way to point and shoot flash photography, this is what we were left with.

On Istanbul
I'm only interested in Istanbul to the extent that I am from there. I don't feel a connection, but this says a lot more about Turkey than me. The more I travel the more I am interested in it. There really is a collective identity crisis, and that vibe is a great incubator for cultural production.
On Freedom
There is a feeling that right now fashion has all this new freedom, although I really can't see any freedom in it. With the imagery that's being produced, I always can sense this sort of tightness within it. It doesn't feel real.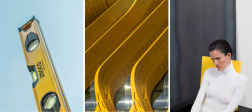 On Beauty
In terms of fashion, it seems that everything is still dictated in the same way and by the same types of people it always was. Except they're younger, and everything is under the cover of being all a bit creative and interesting or off-piste. But the same rules still apply.
On Trends
You now see girls with shaved heads on the runway all the time, and everybody is trying to get into this skinhead thing. I was talking to a photographer on the phone the other day about this, and I don't see a lot of freedom or positivity in everybody shaving their head. In 2007, they were super commercially beautiful girls with long hair and now they're all quite tough and have had their hair shaved off.

On Theresa
I shot Theresa, who is our next cover girl and has written for SSENSE before. I first saw her at Anne Imhof's performance in Venice. She was the first person you saw there, standing on the roof of the pavilion. I was quite far away, but when I saw her I was like: "I need to do something with this person." So we did.
On Fashion Tribalism
When you shoot with someone multiple times it gives you a different result than when you shoot with someone once or on and off. It's not necessarily tribalistic, but building context and language between people you're working with is important. There are too many petty behaviors—I won't call them politics—and factors that sabotage the process of making even just a few good images.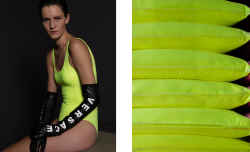 On Being Independent
Beautiful, clever magazines that don't rely on outside power or advertising—which is what I aim for—are a rare breed and expensive to make. There is no room to mess around with fashion politics but to try and make the best images you can. Just fulfilling a predetermined idea with a selection of correct choices from the old and new guard is how so much of what could have been communicated gets lost in translation. I also don't think it's how the images we all are referencing these days were made either.
On the Embrace of Today's Baroque Culture
The culture of stripping things down to find 'truth' again seems to have morphed into people creating things in a way so that they are virtually 'non-condemnable.' It's become kind of an epidemic. Things are safe. If this is a limited, surface beginning or precursor to a neo-Baroque phase then that's quite interesting. If not, we are stuck in a new and very disguised kind of conservatism.
Interview:

Zoma Crum-Tesfa

Photography:

Ali Yavuz Ata

艺术指导:

Mihda Koray Chiasera

Styling:

Mihda Koray Chiasera

Set Design:

Onur Eraybar

Makeup:

Ceren Eröz

Model:

Teresa / Tomorrow Is Another Day