ANNA VR and Pop's Neo-Classical Period
A Conversation with the Berlin-Based Musician on the Occasion of Her New Music Video "ROME"
Interview:

Theresa Patzschke

Photography:

Alex de Brabant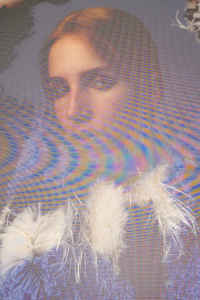 Anna von Raison is a pop musician who is shrugging off the clichés of her industry. After studying classical piano since the age of nine, she saw Herbie Hancock for the first time when she was 14 and realized that there was nothing quite like jazz piano. Her talent was obvious and she was quickly supported with a junior talent promotion, studying jazz piano at the Amsterdam Conservatory. Shortly after moving to Berlin, she began making pop music for contemporary context where "the playlist principle has become rather prevalent." Her work seamlessly operates in a landscape of references where jazz piano, Calvin Harris, and Bernini sculptures can freely collide.
On the occasion of her music video "ROME," self-directed, Theresa Patzschke spoke with ANNA VR about the importance of making pop, freedom, and isolated musical consumption.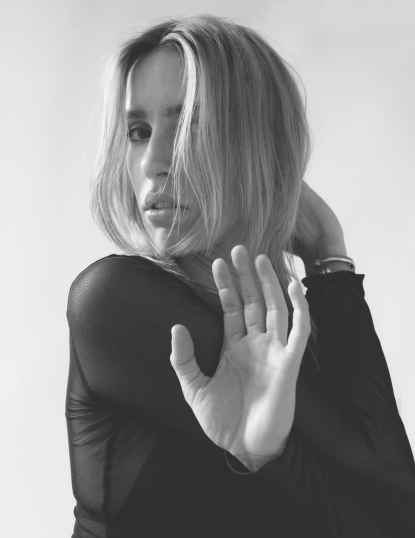 Pop is many things. Musically you could say pop is minimalism. The clusters of jazz become triads. Complex melodies become a simple children's song. This is something very essential for me: finding answers in simplicity. Moreover, pop is also a reflection of the times. Capturing this moment of nowness, the now, is for me the most seductive function of pop. To really consider: "What is now and how does it sound? What is the translation?" That is very different for everybody, of course, but I think there is some overlap. I had an amazing professor, Blanka Pejsová, who said that the original idea of pop culture was actually very simple. Namely, everyone dances around the fire, somebody beats the drum, and everybody enters into a collective ecstasy. That left a lasting impression on me.
But today we don't sit together around the fire. We sit alone at the computer.
That's true. Everything has changed, including listening habits and the music industry. People get their music from Facebook algorithms or Spotify playlists. The playlist principle has become rather prevalent. People don't listen to a particular artist anymore. They turn on playlists of a certain mood. Sometimes I have the feeling the endless stream of music echoes incessant consumption. That isn't anything I specifically want to react to—although I think some of my songs work well in such playlists. For me, it's more about the issue of making music you can't help but get into, on a bodily level, not necessarily intellectually. A bit like the drum at the bonfire.
This sounds like you're saying that your music is really simple.
That you have to decide for yourself as a listener… But indeed, I aspire to move away from the elitism of the avant-garde and, shall we say, become more democratic. During my jazz studies the stuff I listened to and played was really out there. It was very complex and occupied by an intellectual milieu. In the US it's not as bad, but European intellectuals have to show you from a mile away that they are extremely intelligent. And they don't even see that that isn't all that valuable.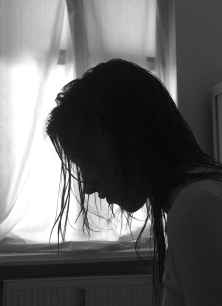 "Sometimes I have the feeling the endless stream of music echoes incessant consumption."
Isn't good pop always a bit avant-garde as well?
It can be, indirectly, but the big difference, for me, is that the avant-garde wants to be ahead of the times. And that is a rather elitist notion. Pop is in the now and for everybody. But maybe you don't even have to categorize it all. I listen a lot to Tim Hecker, especially to his album Virgins. His music is rather complex but also totally absorbing and engrossing on a level that isn't about understanding. On the other hand I love people like Calvin Harris. His song "How Deep Is Your Love" is a mega hit! You can't not get into it! I could say that I don't want to like him or want to associate myself with that world, but I know for a fact that when I'm in a club with my musician and my non-musician friends and that song comes on, everyone throws their arms up and screams. That's just what happens. One of my most inspiring encounters with a musician was with Jason Moran while I was studying jazz. I was lucky enough to take a few lessons with him in New York. Jason is a highly avant-garde jazz musician and besides musicians like Vijay Iyer and Craig Taborn he is one of the few that pushes the borders of jazz music in a way that convinces me. Without fear, he combines everything that feels relevant to him—hip-hop, R&B, even Brahms. He also works in cooperation with other artists. For example, performance artist Joan Jonas and conceptual artist Adrien Piper. I like this interdisciplinary approach a lot.
What is your music about?
All lot of what I do is ultimately about freedom. Not necessarily the maxim of achieving it, but a dualism—everyone is trapped, and that's actually okay. I would go so far as to say that everybody is the victim of something, if nothing else, their own obsessions and passions. The essence of passion is suffering. Why not admit to that? You can't act out all your obsessions and your need for ecstasy all the time in real life. That would be unbearable. So, I prefer doing so in music. Music is an outlet for my obsessions. And beyond that there is a pronounced desire for freedom in my music. I don't succumb to one genre and feel best when such criteria completely melt away in music. Jazz, hip-hop, R&B, classical, EDM. I just want to create sound and beat worlds. It was my love for sounds that ultimately took me away from jazz. Jazz doesn't really allow for it because the focus and the complexity is located somewhere else.
"Pop is in the now and for everybody."
A lot of your lyrics are about women intensely in love. In the debate surrounding feminism that we're all passionately involved in, I think it's problematic that women are less willing to admit to pining for a guy. Yet when a guy does that it's incredibly poetic.
We owe a great deal to Alice Schwarzer and the many amazing women who fought for our rights. But with that there came a certain severity. I think we can go a step further. We no longer need to fear the contradictions this whole man/woman thing entails—on the one hand the desire for self-determination, on the other hand wanting to be protected. Let's face it—men and women both want these things in equal measure. And you shouldn't use that against feminists. Again, here, for me, it's about freedom. The freedom to admit to this dualism and therefore perhaps overcoming it. Also, I have to say, I think that East Germans are more advanced in this matter. I grew up in Schwerin, a sweet residential city on the Baltic sea in the midst of post-socialism. One thing totally unfamiliar to me was the image of the housewife. We didn't have housewives. In terms of work, there was no difference between men and women, and you felt that also on a personal level. My mother was a radio host, and, by the way, has a mind-blowing taste in music! This for sure also led me to becoming a musician.

"I love chokers because I just love the neck and love that look. Only recently did I realize that it's not comfortable for breathing. But maybe that's part of the allure."
Your penchant for border-crossing and, let's say, transgression is reflected not only in your music but also in your clothing style, like your BDSM aesthetic.
[Laughs] In the past years I've really celebrated that. The whole game with freedom and non-freedom. But I'm also very versatile in fashion. I'm a huge fan of Helmut Lang and I love masculine pant suits or graphic looks like Issey Miyake's. Then again I like playful women's dresses by Valentino, more characteristically Italian. I'm convinced I will not see the day when I commit myself to one style. I love chokers because I just love the neck and love that look. Only recently did I realize that it's not comfortable for breathing. But maybe that's part of the allure.
Another word on your song "ROME" you recently released.
Bernini inspired that song with a statue, "The Rape of Persephone." The sculpture seems to portray a pair of lovers, but more accurately it is a god violating a woman. The scene is highly charged and says a lot about the area between lust and violence. What was so captivating about the sculpture was its expression of obsession. The hands delving into the woman's thigh! Bernini was totally obsessive! And in a way I feel validated by Bernini. Equally so by Beethoven. When writing his "Pathétique" at 27 he was definitely tragically in love or in some other kind of inner conflict. I think that a lot of these works we find so stunning are the expressions of obsessive people who had to create an outlet for what they were unable to live out.
You did everything yourself—from songwriting to production and video.
For the video, I recorded YouTube videos and parts of Sorrentino's movie, The Great Beauty, with my iPhone. I edited it together with Alexa Karolinski. I guess the aesthetics of Christoph Schlingensief's "Insel ohne Hoffnung" and Cyprien Gaillard's "Where Nature Runs Riot" were on my mind while doing that. Musically speaking, ROME is one of the songs which I produced all by myself. As usual, it was a combination of working with the Clavia Nord Synthesizer and Logic Pro X on my Computer. I often cooperate with other artists, as I did with you on the lyrics for "Je t'aime" for example. During the last two years, I worked a lot with Berlin-based producer Sebastian Kreis on the completion of my album. For me, collaboration is an important part of pop culture. Andy Warhol with his Factory is a big role model for me.
Interview:

Theresa Patzschke

Photography:

Alex de Brabant

Styling:

Ella Plevin

Hair and Makeup:

Marianna Serwa, Tony Lundström, Charlotte Hermann