The Atlanta Producer Is One of Contemporary Rap's Most Important Figures, Period
Text:

Meaghan Garvey

Photography:

Cam Kirk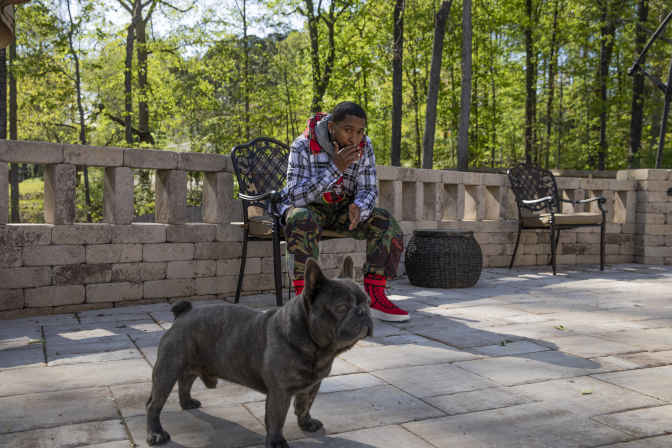 I am being mean-mugged by Zaytoven's absolute unit of a French bulldog, Yoda, presumably named for the alien snorts that wheeze out as he jogs around his owner's suburban Atlanta basement. Out back is a good-sized pool deck, hot tub and everything, where a couple more dogs idly roam; inside, a silver martini bar offers last night's leftover Little Caesars pizza box and a stash of ToastChee peanut butter crackers. But the main attraction is obvious: a glass door, book-ended by wrought-iron music notes and assorted Billboard plaques, hand-painted in gold to read: ZAYTOVEN STUDIOS. Behind that door, a preposterous amount of the 2010s' definitive rap songs were made. And right now, as the 38-year-old producer gets dressed for our photo shoot, the music blasting from its speakers is…
"Is this what I think it is?" I ask the man born Xavier Dotson, who is currently engulfed in a Vetements parka the size of a sleeping bag.
He grins. "Yeah. This is Beast Mode 2."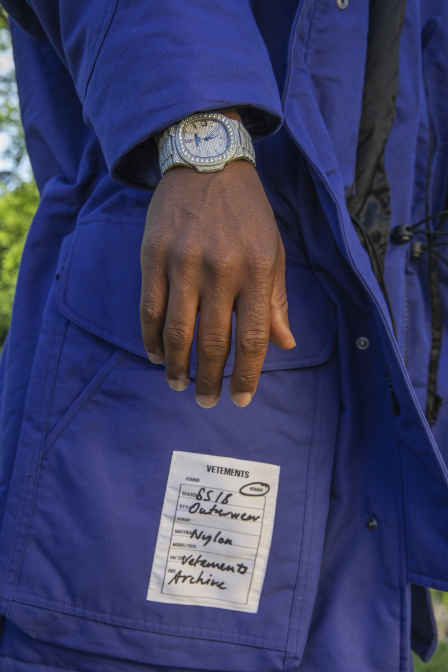 It has suddenly become the best day of my life, here in the basement of arguably the most important producer in 21st-century Atlanta rap, listening to the long-awaited follow-up to his and Future's beloved full-length collaboration. (Spoiler alert: it rules.) Fans usually consider Future's second wind to have kicked off with Monster, the 2014 tape that said "yes" to drugs and established the Dungeon Family heir as trap's Townes Van Zandt. But it was Beast Mode that re-stoked the flames of the Future Hive's goodwill: a set of nine soulful explorations of heartache and memory, driven by Zaytoven's signature piano mastery. Icy and elegant, it is a record I like listening to in winter most of all. "That's what it is! That type of music," he agrees. "When I work with Future, it's almost like a work of art. You listen to something like Beast Mode, and it's almost like looking at a pretty painting." He laughs a little, but I know exactly what he means. It's modern museum music, the kind of baroque fare you expect to hear echoing off white marble while gazing up at Caravaggios.
Zaytoven has been a part of trap music's entire trajectory to date, from the earliest Gucci Mane recordings to today's SoundCloud-dwelling, revivalist offshoots. In a DIY studio in his parents' basement, Zay convinced an ultra-charismatic guy by the name of Radric Davis to start recording; he made the decidedly weird beat for "Icy", the first-ever Gucci Mane single and the song that brought Real Trap Shit to the radio. Since then, he's crafted career-defining hits for everyone from OJ Da Juiceman to Migos, held his own in poppier terrains with Usher and Nicki Minaj, and passed the torch to new guys like 21 Savage and Lil Uzi Vert. I struggle to name another producer that's managed to stay as relevant as Zay has without getting complacent or corny.
"There's something about the originator's minimalist piano and full-body-chills organ playing that's near-impossible to duplicate—that ineffable element of soul."
And if Zay is trap's most significant producer—having paved the way for Lex Luger's blown-out bombast, 808 Mafia's eerie noir, and Metro Boomin's cinematics—the transitive property would dictate he might just be contemporary rap's most significant producer, period. His and Gucci's sound might have been niche in the mid-00s, but these days, it's straight-up mainstream; Taylor Swift's latest album arrived with 808s and a Future verse, for better or worse. A quick YouTube search reveals literal thousands of "Zaytoven type beat" results, but there's something about the originator's minimalist piano and full-body-chills organ playing that's near-impossible to duplicate—that ineffable element of soul.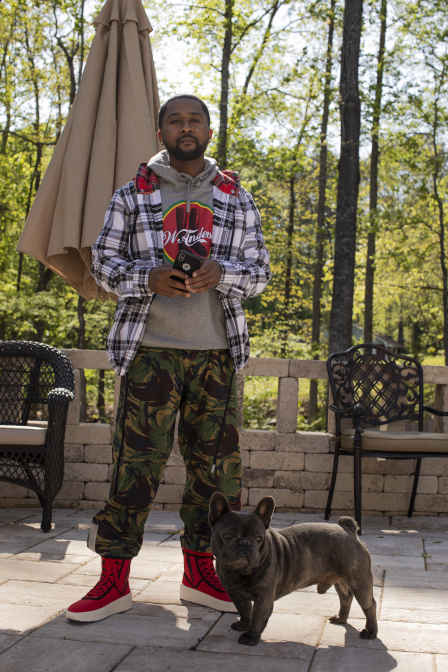 "It's a trip to see that the music we created back then is still dominant," he muses later in a photo studio overlooking the Magic City strip club, where the walls are covered in glossy Peewee Longway photos and a stately oil painting of 21 Savage in the style of Our Lady of Sorrows. "But I think the reason why I'm I'm still tied into what's going on is: all these new guys come from the music me and Gucci created way back then. They're adding their own little flavor to it, but it stems from the same thing. I get it—I understand why the kids like them so much. Like, Gucci, he couldn't stay on beat; some of the words, you don't really know what he talking about. And that's what they doing now."
Like his 18th-century namesake, Zaytoven was born in Germany—Frankfurt, specifically, where his father was stationed in the Army. He remembers little from that era, and his family moved constantly. After Frankfurt, they went to Mississippi, then the Bay Area, then finally landing in Atlanta. Zay's father was also a preacher, and his mother a choir director, so he and his siblings spent a lot of time in churches, looking for ways to entertain themselves. Around age six he started dabbling with the drums, then moved on to the organ and keyboard. "My parents tried to put me in lessons when I was real young, but I quit after two weeks," he admits. "It was an old lady that was teaching me at her house—an old, mean lady, and if I didn't hold my fingers right, she would take a pencil and pop each finger. So I was like, 'I ain't gonna do that no more,' and just started learning by ear."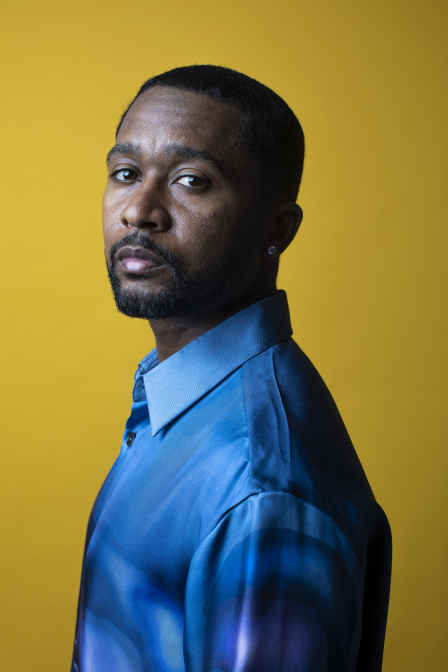 Living in the Bay, Zay began working with JT the Bigga Figga; his earliest beat placement was the title track of the San Francisco rapper's 1999 album, Something Crucial. "All my early beats sounded like what was going on in the Bay—mob music," he says. "Even 'Icy' sounded like Bay Area music." That West coast energy made Zay's work stick out when he eventually moved to Atlanta—but some rappers liked that, including Gucci, who technically wasn't a rapper yet. "[Gucci] was trying to write for his little nephew," Zay recalls. "A lot of the time, he'd have to go in the booth and rap a song, to show the little guy what he was supposed to do, and I was like, 'Man, you got it.' And it just turned into him coming over every day." Back then, Zay had a day job as a barber at the Stonecrest Mall, where he'd play his own songs while cutting hair. A year after debuting "Icy" in the shop, it was the number one song on Atlanta radio.
"Only thing I miss about the old days is the creative process—just all at the same time, in my basement, creating," Zay says with a bit of longing, when I ask if there was any tradeoff for he and his friends' mainstream success. "I just did a documentary with Red Bull, and it showed so much old footage of me in the basement with Gucci, Yo Gotti, Rocko, Future. I miss that part of it. We didn't know what we was creating; we was just trying to make songs to impress ourselves more than anything." These days it's hard to get any of those guys in the same room with their packed schedules, and besides that, the industry's pace now demands near-constant output. "We can't hold on to one thing," Zay says. "We want more, more, more. It's never enough. Like, okay, that song you did last week was cool—what's the next one? I think that hurts the music at some point. But that's the world we living in."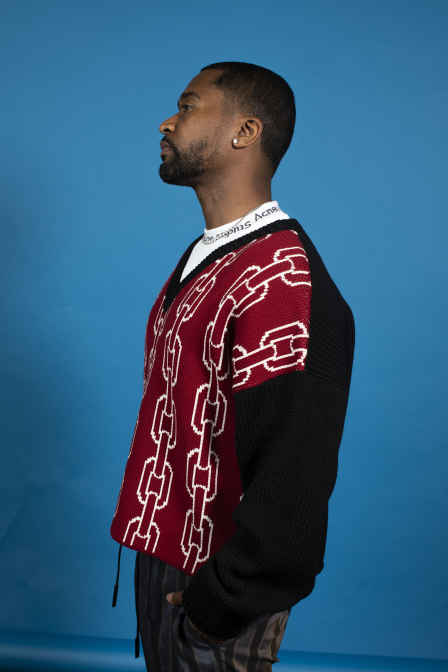 I wonder if there are any days where Zaytoven gets to make music for its own sake—just him and the piano, untethered from outside noise or industry demands. As it happens, that's every Sunday. There are three local churches whose services he plays weekly; when he's out of town, he's recorded gospel compositions, just piano and strings, for them to play in his absence. In that world, he's in his own lane of celebrity. "They act like I'm irreplaceable, even though there's a million other people that can do this," he laughs.
You can forgive his congregation for feeling that way, though—Zay's never been more visible than right now. If you go to the movies this weekend, you'll see him in the trailer for Director X's Atlanta-centric Superfly reboot—he contributed significantly to the film's soundtrack. Beast Mode 2, he says, will be released not long after the film premieres in June. And his first official solo album, Trap Holizay, drops at the end of this month. It features practically every relevant Atlanta rapper of the past decade, from OJ Da Juiceman to Quavo. And somehow, Zay's not remotely burned out. "Music is recreational still—it's a hobby for me, even though I make my money doing it," he says. "But being a husband and a dad is my main priority."
"The reason I started working with, say, a Lil Uzi or a Lil Pump is 'cause my son listens to them—because to him, you know, Future and Gucci, that's old school music!"
Zay has an 8-year-old daughter and an 11-year-old son who beam with pride when their dad picks them up from school. In fact, it's his desire to impress his son that motivates him to stay relevant in the rap game. "The reason I started working with, say, a Lil Uzi or a Lil Pump is 'cause my son listens to them—because to him, you know, Future and Gucci, that's old school music!" If you search "Lil Zaytoven" on YouTube, you'll find videos of Zay's son rapping since the age of about four, flanked by his dad in their basement as he flows with total self-possession: "My dad taught me to bring the heat, so that's what I do when I'm on the beat!" Fast forward years later and you'll find a video recorded on Lil Zay's 10th birthday where he plays a sophisticated piano cover of "Hotline Bling," then calmly explains how to program drums on an MPC. Lil Pump might want to get his number.
When I ask Zay about his proudest career achievement so far, he humbly demurs, but soon the answers pour out—and they go back to where it all began. "It's still 'Icy,'" he admits. "That and 'Make The Trap Say Aye': this is real trap music on the radio now. 'Versace' just made me feel like 'Icy' all over again-like we started over. And 'Too Much Sauce' I was so proud about that because it was points for me, with my son." His grin is equal parts nostalgic and future-facing as the sun sets over Magic City behind us, where one of his beats might be playing right now.
Meaghan Garvey is a freelance writer and illustrator based in Chicago. Her work has appeared in Pitchfork, Rolling Stone, The Fader, and more.
Text:

Meaghan Garvey

Photography:

Cam Kirk

Styling:

Maddie Ivey