SSENSE On Tour With Majid Jordan
The Toronto Duo Take Us Inside Their SSENSE-Styled Summer Festival Run
Interview:

Romany Williams

Styling:

Romany Williams

Photography:

Norman Wong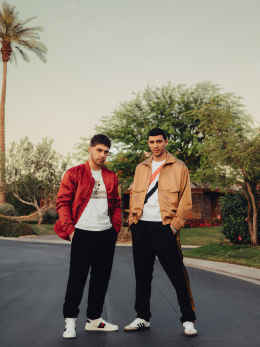 Majid Jordan are the new romantics. Sitting by the pool at their Airbnb in Palm Springs, they sound oddly serene for two people who are about to play to one of the biggest festival crowds in North America. "We have our own community of friends that travel with us," says Majid. "They're co-workers and a support system everywhere we go." Trust and mutual respect keep them balanced with their crew and connected to their dedicated fanbase. We last caught up with the duo in 2016 just after they released their debut, self-titled album. This time around, they're busy with a summer festival run taking them from Mexico to Montreal. They approach every live show intuitively, taking cues from one another in a constant exploration and reinterpretation of their current material. Styled by SSENSE, follow along as Majid Jordan welcome us into their world. First stop: Coachella.
We feel great. Coming from Mexico we have a whole new live set up and a whole new approach to our live show. We're super excited to share it.
— Jordan Ullman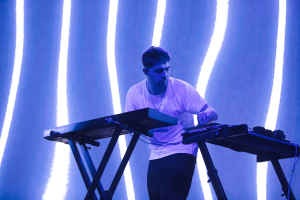 Everywhere we go our eyes are open. We're so ready to be inspired and willing to put ourselves in new positions.
— Majid Al Maskati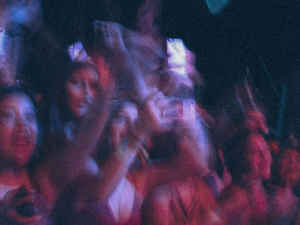 We're pushing ourselves right now, just so we can show people more.
We've made an improvement, a progression.
— Jordan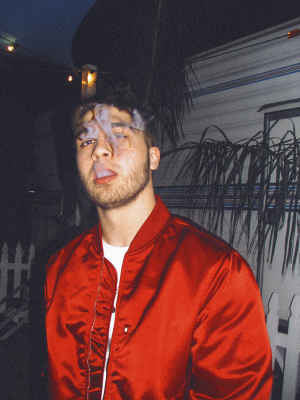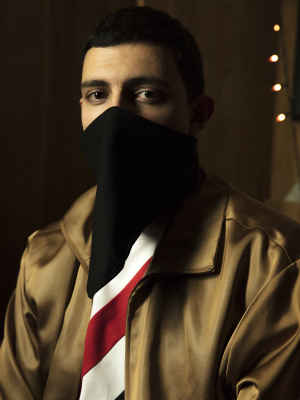 I think environments can definitely inspire and infiltrate your thought process. Being in Mexico City and then coming to California, there's such a difference in the people, the culture, and the lifestyle.
— Majid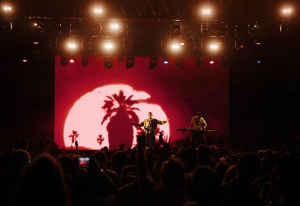 I'm falling more in love with our older shit every day just because of how we're approaching the live show. A lot of what people are seeing up there is very much improv, it's me and Maj reading each other and feeling each other, having transitions that evoke different emotions.
— Jordan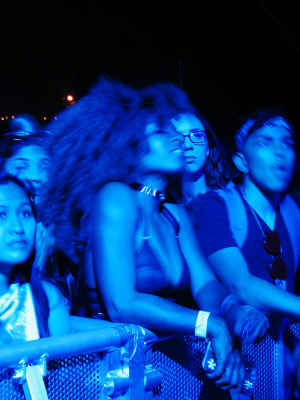 We have our own community of friends that travel with us, they're co-workers and a support system everywhere we go. We each know our role, we share a lot of the responsibility. We try to be as fair as possible, to take care of one another and hear each other out. Jordan and I have shared that idea from the start. We want to get better for each other. The fact that we get to share these moments together makes it even more worthwhile. Like we're at Coachella right now but we're chilling by the pool with our homies, we're not anywhere else. It's the same world we had in Toronto, just in Palm Springs.
— Majid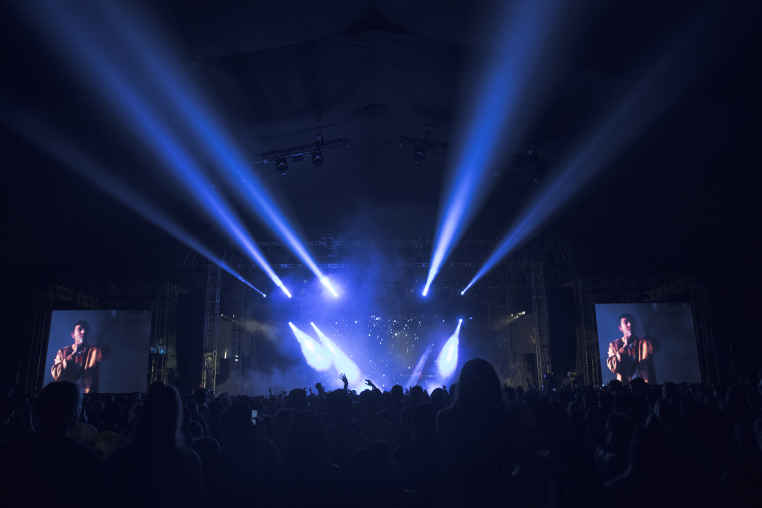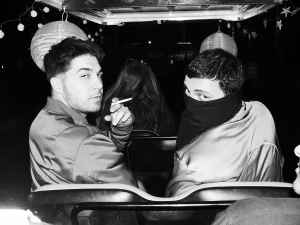 We meet Majid Jordan late on a Tuesday night for our fitting in their rehearsal space. Accessed through a nondescript alleyway in a labyrinth of industrial warehouses on the outskirts of Toronto, the room is silent. They're right in the middle of their marathon summer festival run, about to hit New York for Governors Ball, and they're hyper-focused.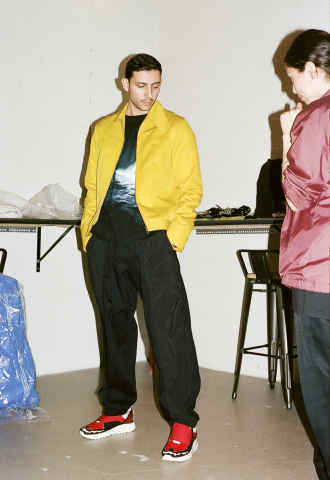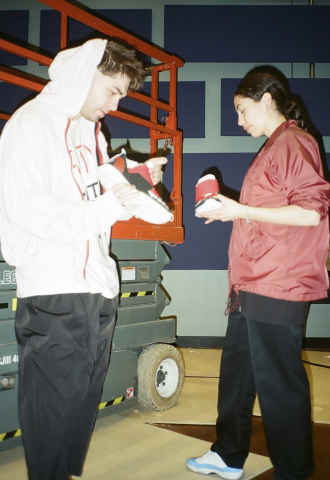 In their newest song "Phases" Majid sings: 'All of these people and all of their names/ all of this love and all this disdain/ all of these seasons and all of this change/ dreaming of my paradise.' The pace of festival life can be hectic, but they do it for that notion of an elusive paradise. It's in this way that Majid and Jordan embody the dichotomy between realism and romanticism. Their music communicates the nuances of reality vs. fantasy, elements of which apply to their look, too. We've been playing around with a lemon yellow Rick Owens jacket, black satin MA-1 Sacai trousers, Raf's Ozweego sneakers, and an electric blue Martine Rose anorak. Together, these brands form an aesthetic vision as multidimensional as the Majid Jordan world. Think Baz Lurhmanns' Romeo or James Dean in Rebel Without a Cause. Whether donning a Hawaiian shirt or a red Harrington jacket, both protagonists are tough, but they know something of vulnerability, too.
Majid Jordan are constantly evolving, sartorial choices notwithstanding. We discussed the complexities of the relationship between performer and aesthetics, and the guys offer some thoughts below.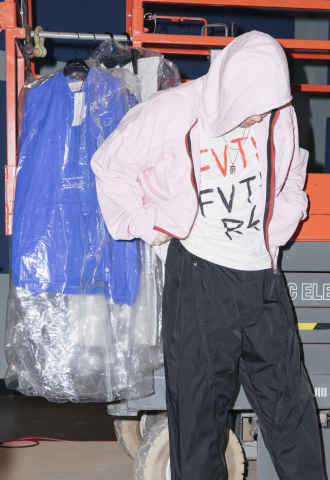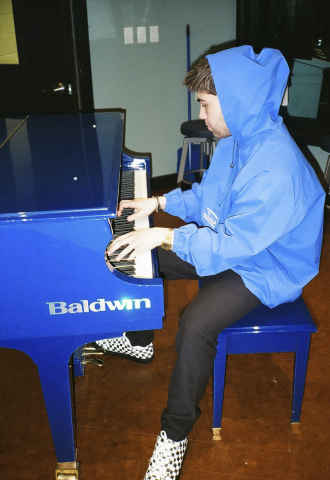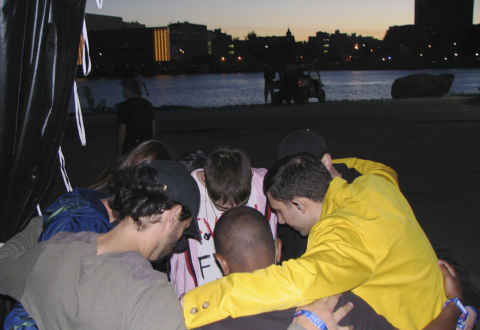 "The details of aesthetics are the fun part. Clothes are important but they should always speak to the person who's wearing them."
— Majid Al Maskati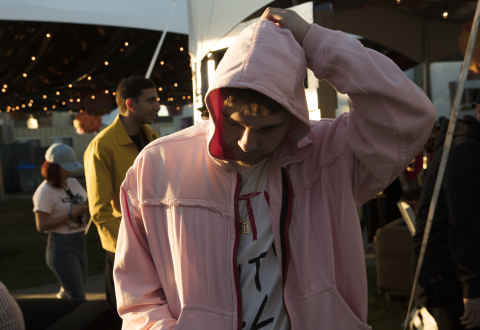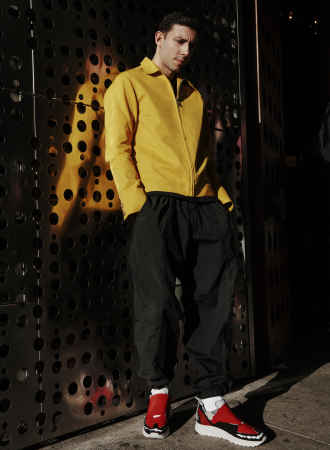 "If you gave Maj and I the exact same outfit we would wear it differently."
— Jordan Ullman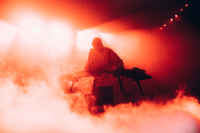 "Jordan and I have learned over the course of this that you can't intellectualize too many things. You can't define too many things. Once you go into that scientific method you start losing the feeling, the improvisation, and the natural progression of things."
— Majid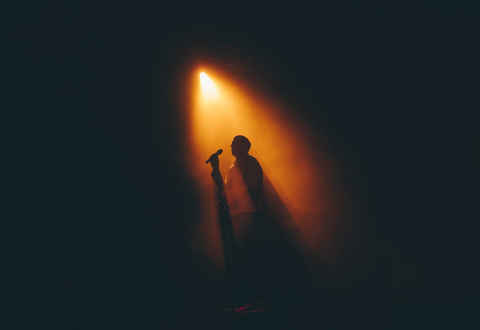 "That's what in my opinion people really pick up on. If you start to lose that, people stop looking at you like an artist, and then you start to re-evaluate everything.
— Jordan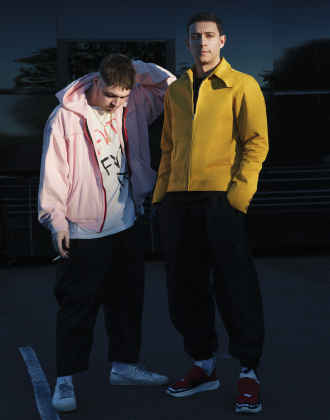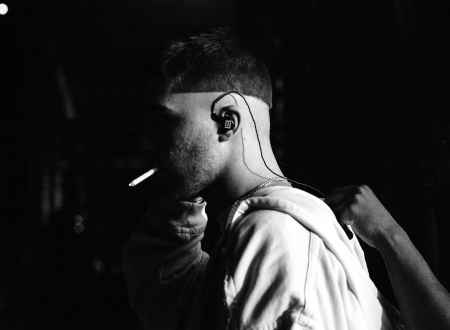 "As we grow, we discover the world of aesthetics, design, and art more and more. Through stylists, through people who have studied, researched, and sourced. We appreciate that because it teaches us about what we're trying to find."
— Majid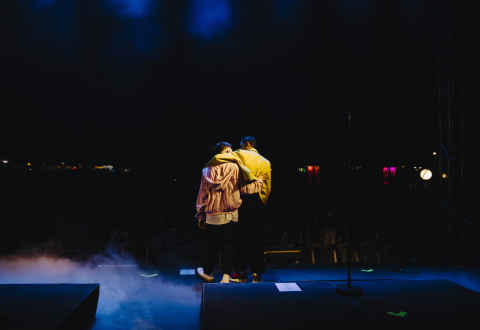 There's something about performing on home turf that creates an energy unlike any other. The concept of closeness is paramount for Majid Jordan, and where better to develop a bond than at home in Toronto? Majid and Jordan are constantly surrounded by their crew from Toronto, although festival security makes getting everyone backstage next to impossible. Take a look behind the scenes of their mid-run homecoming show at Manifesto Toronto with guest appearances by OVO Sound's Roy Woods, dvsn, and 40 — no VIP pass necessary.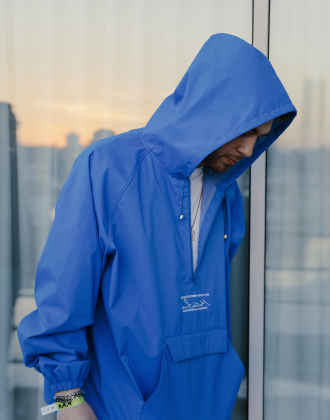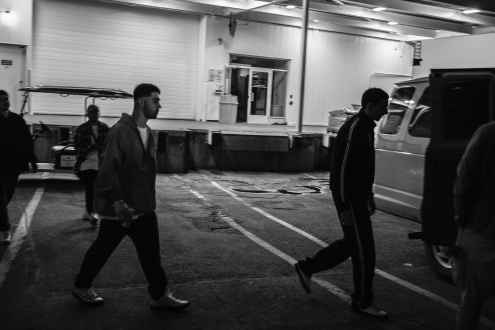 "You can't put any restrictions on a show, every show sort of unfolds."
— Majid Al Maskati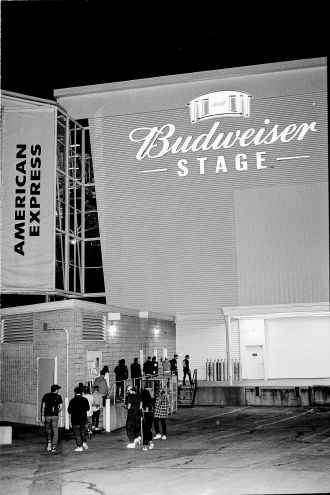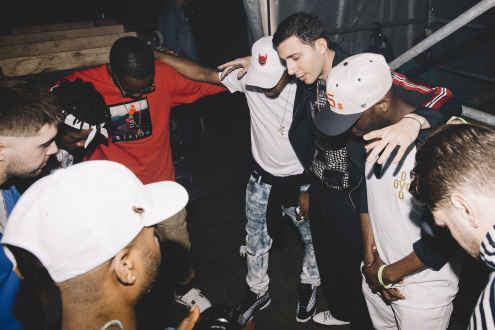 "We don't go into something defining what it's going to be. When we have downtime, we're just concerned with maximizing the potential of that time. We chose music because that's what we love, it's what's allowing us to meet new people and share experiences with them."
— Majid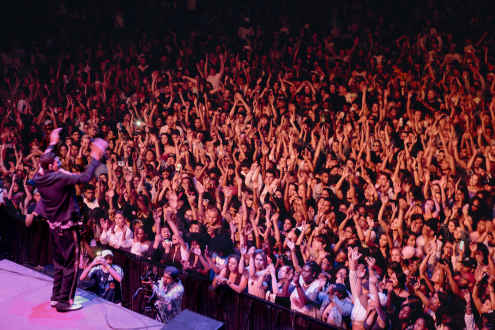 "Everyday we're looking more and more at art as something that doesn't need to be confined. It's super important to share your ideas and tell people straight up how you feel."
— Jordan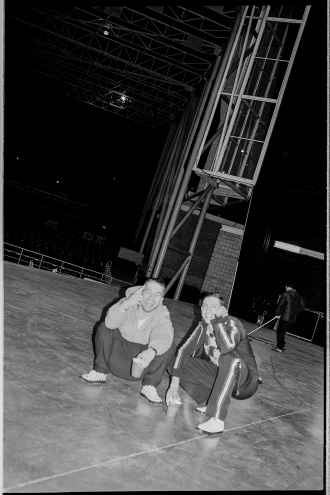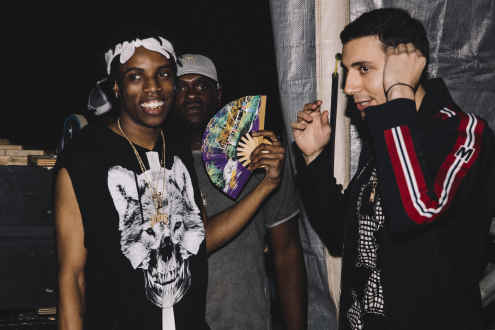 "There's too much distance out there between people. That's never been our goal with music and with art—to not be closer to people."
— Jordan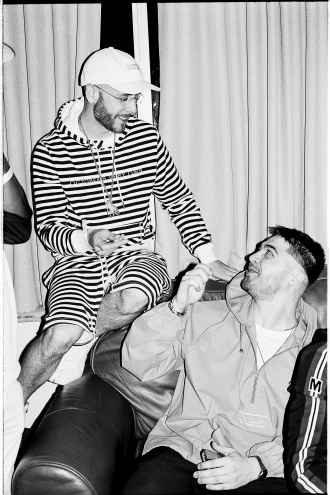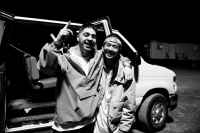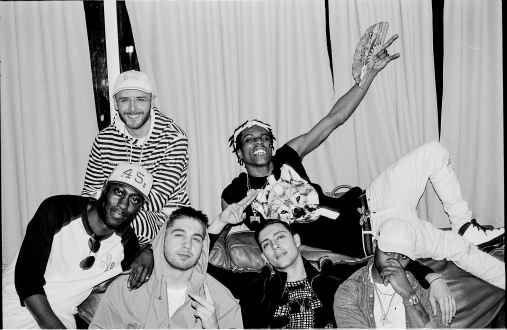 When Kim Jones opened his Louis Vuitton Spring/Summer 2018 men's show in Paris with "Gave Your Love Away", Majid Jordan were asleep in L.A. In fact, up until that point, the song in question was still un-named. The origin of its identity is a testament to the ongoing dedication of Majid Jordan's avid fan base. Fast forward to FYF festival, and they're scheduled to hit three additional festivals, in three different cities, in just two weeks. During this stop, they found a moment for a quintessential L.A. activity—hiking. Norman Wong caught them exploring the hills and performing later that night, and below, the guys explain how "Gave Your Love Away" got its name.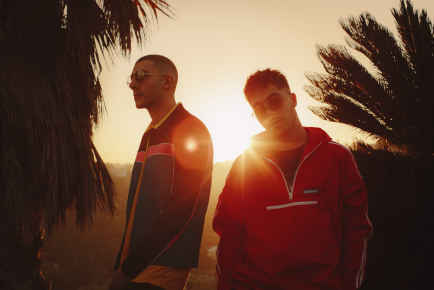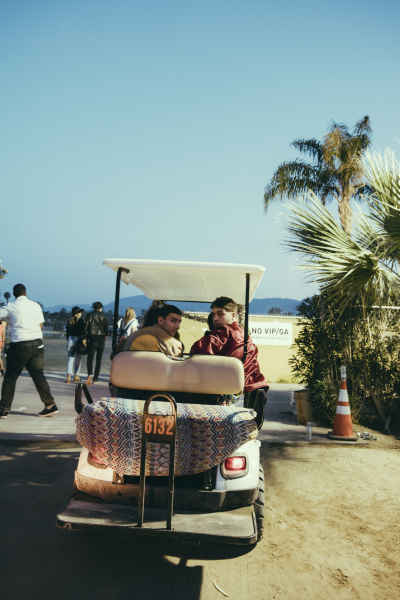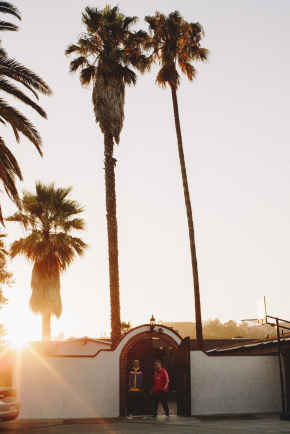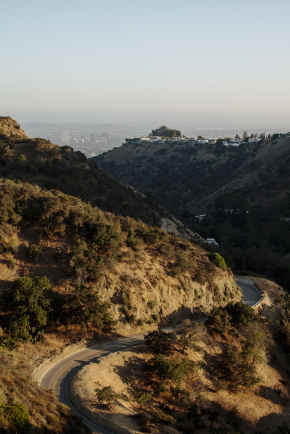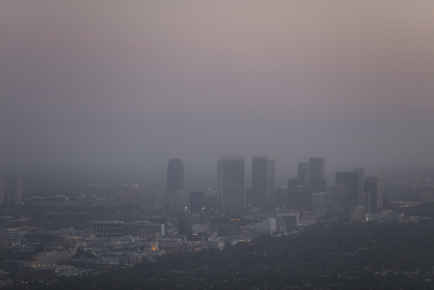 "By the time we saw the show video, the fans already had a name for the song. They knew it was us, and it just moved on its own. They were naming the song so other people could find it more easily."
— Majid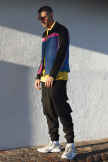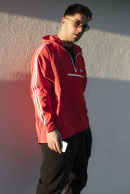 "Jordan had been at the studio all night mixing and finalizing all these new records, I was at another studio and we were going back and forth. We had one of those crazy nights. Then we went home and passed out. When we woke up our phones were going crazy."
— Majid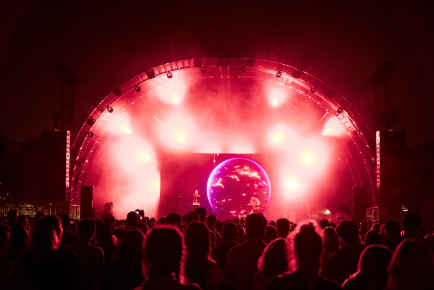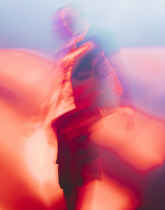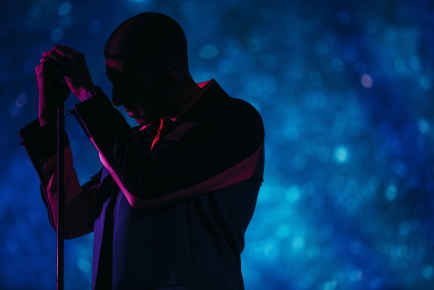 "Fans are now defining everything in the industry. Where people are going for their information and where they are finding their music. It's sick because it means more people are expanding their music range. Record labels are recognizing all of these people and bringing them into the mix."
— Jordan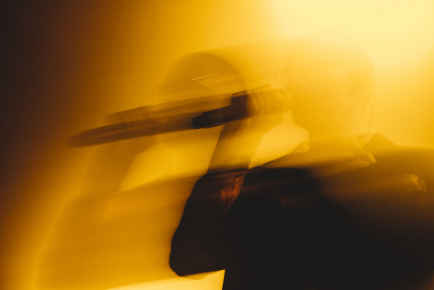 "It's really cool how that panned out. It's like one of those moments when you're searching for some small instrumental or something you heard on the radio, and the only thing you can find is a radio rip, but you still live with it. It makes the whole experience of that song special. The fans painted their own picture of what the song represents. We love the name that they chose."
— Jordan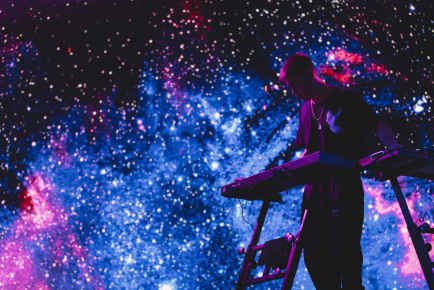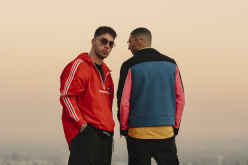 Majid Jordan's forthcoming album The Space Between—slated for release this fall—is a rumination on the small things. While this festival diary has been focusing on moments of grandeur, Majid Jordan have been focused on the subliminal. All the peripheral aspects of life on the road are the times when true personal growth occurs. Majid Jordan's first official performance as a group was at OVO, and after joining them for a festival run of seven shows in six cities spanning five months, it's serendipitous that we're wrapping this up where it all started. This final dispatch takes us from Osheaga to OVO, and after all this travel the guys will have a quick chance to reconvene and reflect. The real work starts outside of the limelight.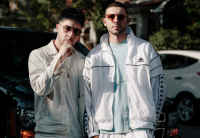 "We're super happy with our new body of music and we're ready for it to come out. The more that we explore new studios and try new gear, the more we open ourselves up to changing our music. The whole live show intro was made using one 70s era synth. When you find something that you like, it's a voice, it expands to a whole world of live production. At the end of the day they're vessels for you to get your ideas out, it's just one of the pieces."
— Jordan Ullman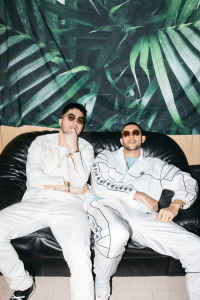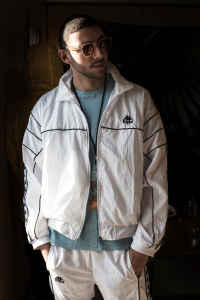 "At OVO, it's fun to be backstage with everyone because they're all personalities. We've all grown together and we've watched everyone's career trajectories, so being backstage is hilarious. There's always jokes, and you walk off stage and see everyone in such a great mood. I always love those shows when everyone's around."
— Majid Al Maskati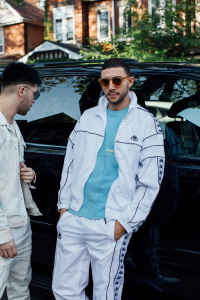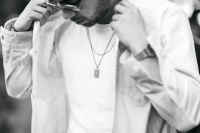 "The back end of it, actually making the show work, people coming on and off stage, getting the sound right, it's crazy. When everybody's in the same city and it's the city that it's all based in, it's an amazing feeling."
— Jordan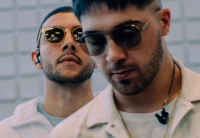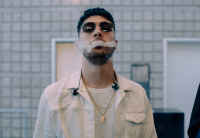 "It's so free. If you want to jump on stage you can, that's how improvised it is. The first time we ever went on stage was at OVO fest, we ran into Drake in the hallway and he was like 'You're coming out for "Hold On" right, you know that?' and I was just like 'Alright, let's go.' That was the first time we'd ever been in front of a crowd."
— Majid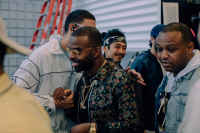 "With the time between shows, our heads have gone to so many different places. We've had time to just be, to think about what we want to do next. We've been dealing with life, the space between all of these shows & events, that everyday shit."
— Majid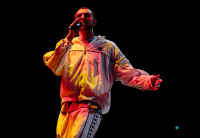 "A different song of ours was up for consideration, but that one ended up being the choice. We thought it was going to be "One I Want" but they chose "Gave Your Love Away" which was actually named by the fans after that show in Paris."
— Majid Al Maskati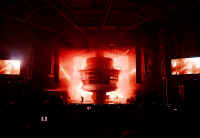 "It was surreal watching it come together and being involved in something on that level." — Jordan Ullman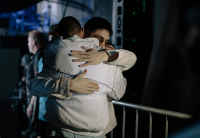 "Maj and I share moments, whether it's in rehearsal or a live show, where we look at each other and realize that this could lead to a lot more music."
— Jordan Ullman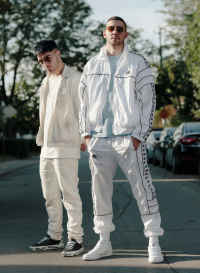 "At the end of the day when we put our first piece of music out into the world, we put it out to nobody, and I feel like that approach is really important. There's that moment of discovery when people find you. You put it out there and people will find you if they want to."
— Majid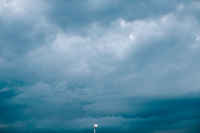 Interview:

Romany Williams

Styling:

Romany Williams

Photography:

Norman Wong