Pop Identity With Charli XCX
On Building Hits And Wax Candles, And On "Woke Zaddy" Diplo
Interview:

Molly Lambert

Photography:

Sandy Kim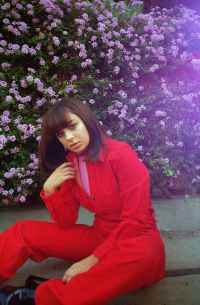 I meet Charli XCX on a cold foggy morning in Los Angeles at a wood-paneled house in the hills where she's doing a photoshoot. She arrives in an oversize sweatshirt and Spice Girls platform sneakers. Someone has brought a puppy. It scampers around the kitchen, posing gamely for Instagram. Charli, who lives nearby, often uses Instagram stories to showcase the lively activity taking place at her house, which features a revolving cast of collaborators and friends. In one recent post Charli jokingly played an upright bass while singing Nelly's "Ride Wit Me," captioning it "#realmusician [painted nails emoji]." I got absorbed in a series of Instagram story posts she did where she poured candles, with a day-long cliffhanger of waiting to see how the hardened candles came out. (A few weeks later on Valentine's Day she puts something else on wax, a double album version of her two recent EPs with PC Music's AG Cook: Number 1 Angel and Pop 2.)
On her social media Charli is cute and silly. Onstage and in photoshoots she fully summons up "ultimate power bitch" like great pop stars before her, from Grace Jones to Madonna. She sounds self-confident talking about her writing but also confesses to thinking she looks weird in photos, which elicits the naively surprised reaction in me I always have when another obviously gorgeous woman tells me they are self-conscious about their appearance. The two contrasting but not conflicting sides of Charli XCX come up a lot; designer and sweatpants, mainstream pop singer (she's opening for Taylor Swift on her spring Reputation tour) and avant-pop weirdo. She moves fast, and works prolifically. Charli is restlessly creative, and Pop 2 is a white-knuckled speedboat ride packed to the edge of pop, packed with cameos from artists like Tove Lo, Carly Rae Jepsen and MØ. I talked to Charli about writing, pop, and candle-making.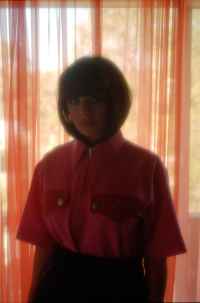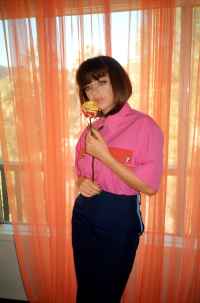 You had a good tweet recently where you said "I think I'm underrated."
That was a good tweet, right?! That fuckin' really flew off the handle.
I was like, "You're right." What prompted it?
I just woke up and tweeted it, and I was like, "This will either go really badly or kind of alright." Luckily it wasn't too disastrous. I like using my Twitter as a flow of my consciousness.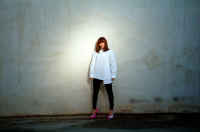 You have a good Instagram too. I was enjoying your candle journey the other day, when you were making candles on your Instagram story?
That fucking story. So many people hit me up about that like, "Oh my god! What's happening next? Have you lit the candle?" People were loving it. We made a vagina-shaped candle and we made a cat candle. We made Big Ben as a candle. And then we just made some normal candles.
Oh yeah, we didn't like handcraft Big Ben.
It reminded me of ASMR videos.
It's these videos where someone does something mundane that people like watching because they like the sounds. People make these videos where they make like slime.
Oh yeah, I've watched those. Yeah it was like that. Mixing the wax and stuff definitely was very therapeutic.
Are you recording for another mixtape?
I'm just out here making candles. (Laughs) No, I'm in the studio every day, writing. There isn't really a purpose just yet. Obviously I will be releasing something, but I'm not quite sure what. I'm not sure whether I believe in the album as a format for me personally anymore. I'm also back into writing for other people. I've been doing a lot of stuff for Alma, this Finnish artist.
What's your writing process like?
It's different with different people. When I make a mixtape with AG Cook we know each other so well and we understand each other's process so well that we can really push each other. And that would be like two solid weeks of being in the studio until 6AM. Not really doing anything else other than focusing on the music that we're making and really pushing ourselves into overload. And maybe we'll go party like once a week and then come back and write like a weird song that's never going to end up on the album. If I'm just in the studio here, writing with different people, sometimes it feels more like a 9-to-5 job. You go in and you're like speed dating some new person and you write a song and then you leave, and then sometimes there's people you connect with more. I don't really have a set way. I'm not a lyrics person or a melody person. I do everything. I write about what I know and sometimes about what I don't know.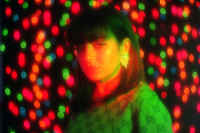 It was pretty spontaneous. I was with AG, like "We should make another mixtape," and then we just started working on it. There wasn't any pre-planning. We like to work fast on those kind of things. It does sound very sporadic and it jumps around a lot because there are so many features, and it's a very high octane forty minutes.
Do you consciously decide to deconstruct pop music?
No, there's no theory behind it. That would kind of ruin the fun for me. I love pop. Honestly I just want to make music that I want to hear in a club. And embarrassingly I listen to a lot of my own music all the time. I was actually driving the other day to the studio and I met my friend and rolled the window down and she was like, "Are you listening to your mixtape?" I was like, "Yeah, I'm really embarrassed." That's why I make music, because I wanna hear it. That's the shit I wanna party to, you know? The main thing behind Pop 2 was to just make this very big collaborative house party of people on this mixtape.
Do you feel like pop is thriving?
I think pop music's in a really great place right now. There are definitely two different storylines to who I am, you know? There's the Pop 2 mixtape kind of like songwriter world of things and then there's the girl who sang "Boom Clap" and was featured on "Fancy" with Iggy (Azalea). I think both of those storylines are equally valid.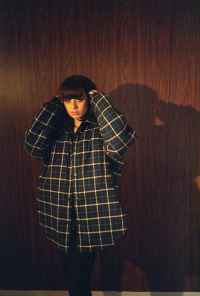 It's hard for people to get that you're multifaceted?
That's my fault in part because I am so sporadic. I'm not good at playing the game. I'm not good at being like, "Oh, this is my thing and I'm going to do it for five years." I've always been bad at that because I work a lot and I work with a lot of people all the time. And I'm not good at being told what to do. It's not how I operate.
What musicians do you really like right now?
I really like Cupcakke and her whole latest album. I think she's finally getting the credit she deserves. I'm really excited about that. I'm really into Billie Eilish. I'm really into this girl Yaeji. She has this really awesome song called "Raingurl" and produces a lot of stuff herself.
Do you feel like labels understand what people are doing with things like mixtapes and the internet? Or do you think they would prefer people to just release albums.
No one really knows what's going on. Streaming is still pretty new and people are still figuring it out, and there's so much that can randomly happen now, and I think that's very exciting. Labels like that and probably hate that at the same time, because shit pops off that they're not sure is going to pop off and then also shit they think is gonna work might not.
Do you feel like people trust you because you've proven that you can write hits?
I guess there's an element of that. People think I'm difficult to work with as well.
Do you think that's just because you're an opinionated female?
I actually can be difficult to work with sometimes as well. I'm just never going to settle for something that I think is average.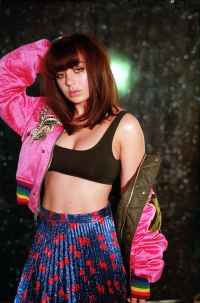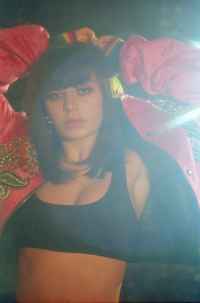 I loved the "Boys" video you directed.
I want to direct more stuff for sure.
I was just listening to the song on repeat and I kept seeing Joe Jonas being really hot and that just sort of set me off on the trail. I just thought women are used so often as props in pop videos, it'd be cool to just do that to guys.
I was like "Aw, she's objectifying Diplo." He looked great with the puppies.
Oh my god. You know Pabllo Vittar? She's a brazilian drag artist. They just made out in a video.
Yeah! I texted him like, "You're a woke zaddy!!!!" Like good for you dude. He just did that dancing video with MØ, as well. I'm loving this era, his Yeezy campaign. I'm like into him at the moment. He's doing good shit. Good vibes. Well done.
Do you think you could write a theme song for Kylie Jenner's baby?
Oh my god, dream come true. I mean, sure. I'd have to get some inside info on the name and all that. But I would have a crack at it, for sure.
[That evening Kylie Jenner announced on Instagram that her baby's name is Stormi.)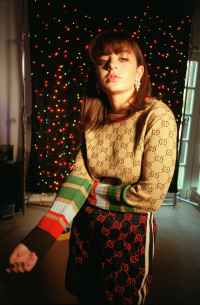 Molly Lambert is a writer from and in Los Angeles
Interview:

Molly Lambert

Photography:

Sandy Kim

Styling:

Rebecca Grice

Hair:

Sami Knight

Makeup:

Lilly Keys

Nails:

"Sarah Chue for Exclusive Artists using OPI"

Set Design:

Natalie Ziering

Production:

Emily Hillgren