Majid Jordan's School of the Sublime
In Celebration of their Debut Album, SSENSE Takes the R&B Duo Back to the Brutalist Landscape that Forged Their Careers
Text:

Mary Tramdack

Photography:

Dominik Tarabanski / Marek & Associates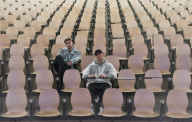 Established in 1827, The University of Toronto is a space of two minds. Its eastern campus—built in the colonial era when the school was named Kings College—is a Harry Potter-like bouquet of colonial buildings in Romanesque and Gothic revival styles. While its western campus—built after World War II—is a Brutalist visage of steel, glass, and concrete done in a quintessentially modern style. One side is cozy, introspective, romantic. The other side is cold, externalized, abstract. Taken together, they form into a seductive type of schizophrenia, a story too complicated and enigmatic to have one narrator. This is why duos write the best love songs.


When former business and economics students Majid Al Maskati and Jordan Ullman converted a University of Toronto dorm room into a makeshift recording studio, they did not expect their demo of moody, intimate, and unexpectedly glossy dance tracks to land in Drake's hands just days after putting them online. But the result placed them at the epicenter of a new wave of cerebral R&B.
Now, with their self-titled debut album just released on their mentor Drake's imprint OVO Sound, the pair return to the place where their collaboration and friendship began. Against the striking Brutalist backdrop of the University of Toronto's architecture, Majid Jordan reflect on their success and don an appropriately complex mix of menswear styles: future-minimal designs from Satisfy and Cottweiler, tailored Lanvin sportswear, and amplified street staples from Off-White.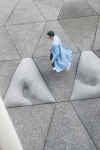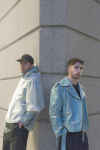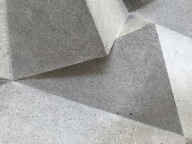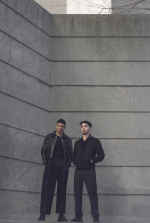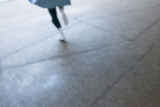 Majid Jordan Interview – Jordan on the Sound of Toronto
youtube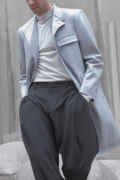 Creative Direction:

Jamie Webster / Common Good

Text:

Mary Tramdack

Photography:

Dominik Tarabanski / Marek & Associates

Styling:

Mark Jen Hsu

Video:

Common Good

Grooming:

Wendy Rorong