Christophe Lemaire and Sarah-Linh Tran Talk Style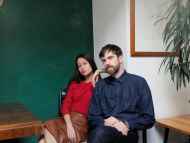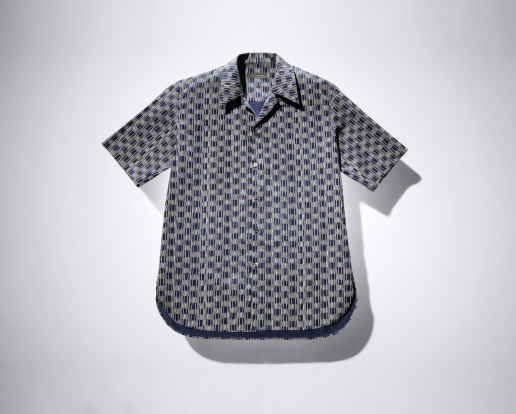 All too often, fashion falls into one of two extremes: underdesigned and boring, or too fantastical for real life. But Christophe Lemaire is the rare designer whose garments strike exactly the right balance. Since founding his namesake Lemaire line 24 years ago, he has perfected a subtle brand of tailoring that can transport its wearer completely. Look to his Spring 15 collection for reference: pleated shorts and trousers, shirts cut with exactly loose enough proportions, and Eastern-inspired work jackets whose voluminous, polished minimalism would be equally at home on a contemporary Parisian street corner or a rice paddy in an antique photograph. Function is at the root of Lemaire's poetic menswear, and the line's appeal lies in its ability to give wardrobe staples an intangible quality of grace and exoticism.
But for the designer, function and poetry are inextricably linked. It's easy to see how Lemaire's devotion to craft served him well in his five years as artistic director of womenswear at Hermès, where his quietly luxurious apparel put the atelier's workmanship front and center. Now, with his partner and co-designer Sarah-Linh Tran, he's focusing all his attention on his namesake line. Speaking with the duo, they reveal a "romantic pragmatic" attitude perfectly in tune with their design philosophy.
Mary Tramdack
Christophe Lemaire (CL), Sarah-Linh Tran (SLT)
Which are more important: clothes that inspire, or clothes that function?
CL: Both are important and compatible. Functionality can be very inspiring.
You've used a wonderful phrase to describe what you're interested in when designing: "the poetry of reality." What role does clothing play in transforming everyday life into something more poetic?
CL: The way you dress is as significant as what you choose to read, eat, or who you vote for. Clothes can help you express who you are, and therefore make you more confident. It is when you forget about the way you dress that poetry happens.
Many of your designs are inspired by traditional workwear from around the world. What attracts you to these styles and forms?
CL: They are designed for a purpose, therefore they are very pure: minimal and utilitarian, nothing superfluous. They are designed for durability and protection. It is sometimes moving to discover the secret behind the shape of a pocket, or a pleat that always seems odd but has a very specific purpose.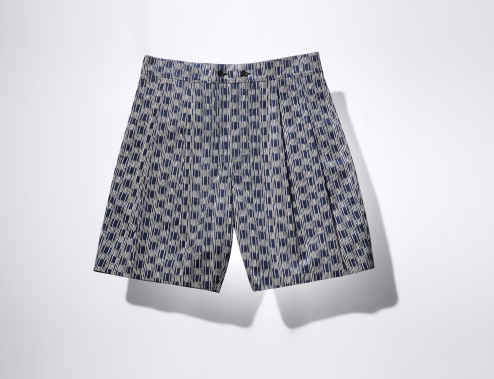 "It is when you forget about the way you dress that poetry happens."
—Christophe Lemaire
Your clothing always evokes a supreme sense of ease and calmness. Where do you look for inspiration to find these qualities?
Your approach is more about subtle refinements than conceptual shifts or reversals from season to season. After 24 years, how has your vision for your line evolved?
CL: I have always been interested in building a vestiaire. With time, I have gained confidence and order, and therefore more precision in design, and the project is today very clear. Sarah-Linh and I have a solid and dedicated team that is united by a shared work philosophy. It is very important. It gives strength and pleasure.
What changes are you noticing in the current menswear climate?
CL: There has always been diversity in menswear. Maybe there is more freedom to dress differently today.
You're a former DJ and a great lover of music. What songs do you listen to while designing?
CL: I have always been interested in style more than fashion: style embodied by actors, characters... and musicians. David Bowie, Echo and the Bunnymen, David Byrne, Ian Curtis, to name a few. Their music, as well as their attitude, has always inspired me.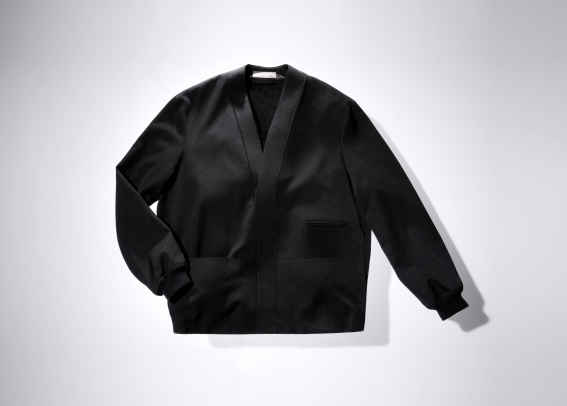 We design a bit selfishly, or as if we were designing for a close friend."
—Sarah-Linh Tran
Sarah-Linh, you co-design the collections with Christophe. In what ways do your talents complement each other?
SLT: It is very natural. Christophe has his obsessions, and I have mine! We complement each other because we like to challenge our respective points of view.
CL: Sarah-Linh has a very down-to-earth vision of fashion. As a woman, she understands their desires and needs.
Do your different perspectives as a man and a woman influence your designs?
SLT: Absolutely. We design a bit selfishly, or as if we were designing for a close friend. So the way we stand socially as a woman or a man is very influential, if not at the core of the design.
What qualities or ideals unite your creative visions?
SLT: It's very intuitive. We believe that you design clothes for someone you dream of being: someone who looks better than you, an idealized version of you. There is something idealistic or dreamy about designing garments – as if life was as simple as putting on a beautiful dress in the morning!
CL: We are romantic pragmatic.