Larose Paris-China-Spain-Morocco-Singapore
Isaac Larose Talks Travel, Style, and Hats
Photography:

Nik Mirus

Images/Photos Courtesy Of:

provided by Brand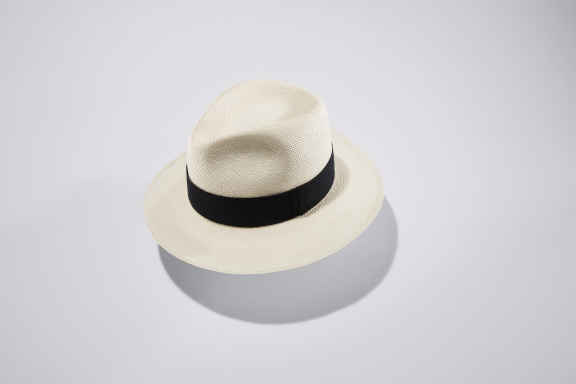 The true test of a classic is how well it travels. It adapts to any setting or situation. It always feels right.
Larose's hats pass an even more crucial test: they make you look more interesting, but don't overpower. When co-founders Isaac Larose and Marc Beaugé launched their line of five-panel caps in 2012, they wanted to create an elevated version of a streetwear staple: subtly perfected proportions, European suiting fabrics, traditional South of France craftsmanship. Fedoras in hand-blocked rabbit felt with soft, floppy brims and side zippers soon followed. Deceptively minimal, they make a strong yet quiet statement.
We got to know Isaac Larose: dedicated world traveler, nightlife promoter, and walking proof that a good hat is the best complement for a great lifestyle.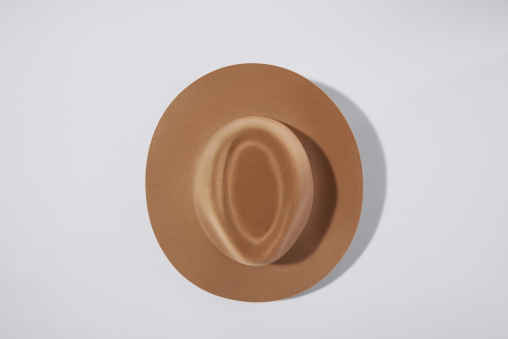 "For me, the biggest luxury is time – and good time."
Isaac Larose: Last summer I was in Costa Rica for one month. The summer before that, I was in China for one month and Thailand for one month. And the summer before that, I was in Spain for one month and Morocco for one month. And the summer before that, I think it was France, Spain, Italy, and Greece. And the other one before that was two months in Indonesia and one week in Singapore. It's really my priority. For me, the biggest luxury is time – and good time. Being able to enjoy the time you're spending, whether it's traveling or making stuff that you really like. Larose is really an amazing project, and this is what I want to spend my time on.
There's a strange mix between my life when I work for the brand, when I need to be more dressed up and in that high end world, and my other life where me and my girlfriend have one pair of shorts for two months, staying in dorms. Classic backpacking. But I really feel comfortable in these two different places. I would not be happy just backpacking all the time because I have this appreciation for well-made products, and I love style and I love fashion. But I could not live in a big city surrounded by fashion people all the time.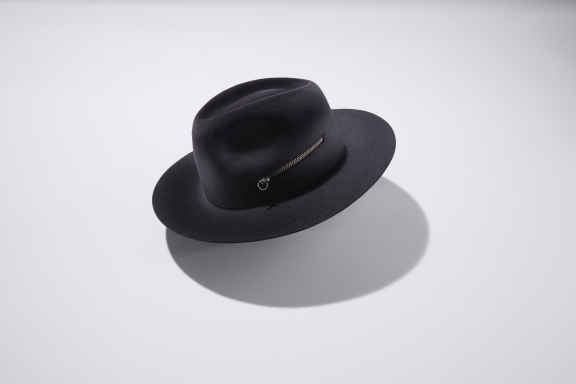 We don't try to be too fashion. Our hats are super classic hats that you can carry for year after year. And you can take them and travel with them and have stories with them. We mostly think about what is chic, and what is kind of eternal – not trendy at the moment. Everybody can add his own twist to it. If you look at me and my partner, we're so different. But each of us can wear the same style.
Head accessories are really strong accessories. You're supposed to look at someone's face when you talk to them: this is what you're gonna notice. So my advice with hats and caps, it's always, like, don't push it. If you like it, good! If you're not sure, maybe it's a bad idea. [Laughs]
Fedoras used to be so important in men's fashion. A lot of guys have that sense of nostalgia when they think about hats – they think about a really dressy, dapper era. I don't think it's really that guys used to dress well; it's that everybody used to dress exactly the same. So when you look back at pictures of that era, you're like, "Oh, they're so dapper." But they had no choice! So I think wearing a hat becomes stylish when it's something you choose to do.
I always wore something on my head: caps, hats, beanies. Before we started the brand, I was super into five-panel caps. This is why we started with only that shape, the five panels. After that we expanded the range. Now I always wear hats – I don't wear the caps anymore. Kind of a hat guy.
My father was into extreme sports like ski and snowboard. He introduced us early to that universe, and I was really into Glen Plake, who is a pro skier. He had, like, the biggest Mohawk. And he used to wear only really, really flashy neon outfits. I was five or six, and I was always telling my father, "I want to be like him!" and he was like, "Maybe that's a bad idea." But I was really into his style. After that I was mostly into skateboarding and snowboarding, and I was always interested in the stylish ones. Not the best ones, the ones that had the best styles! [Laughs] From then, I gained maturity and grew into more of the menswear era, and that led me to fashion.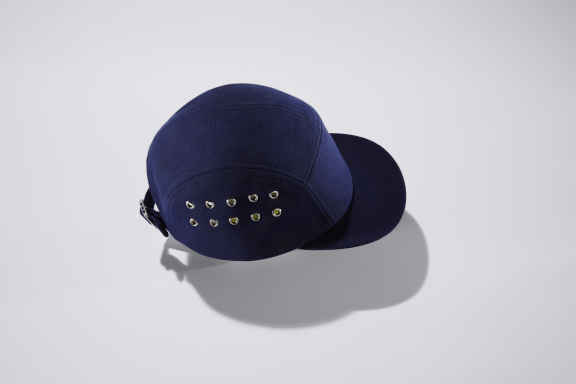 "Wearing a hat becomes stylish when it's something you choose to do."

There's something with nightlife that goes with style also. And maybe I was drawn to nightlife for that, I'm not sure! I think it helped me, doing my own nights, to have a strong personal style. You're getting noticed more easily, and after that people remember you. When I do tradeshows, I'm more… maybe I'm well-dressed? It's not the stuff I wear when I go out. When I go out, you're gonna see me in really classic Vans shoes and a t-shirt and ripped jeans. But still with a hat.
We're launching our first black collection. It's kind of cool because we've never done black before, everything has always been navy. So the black line is kind of our black tie event line. It's like the dressier, nightlife product. This is how we see it.
Black should have a purpose. Black is something that has become so… everywhere. It's kind of lost something. I like it when someone never wears black and then suddenly wears it, and you're like, "Oh! You dressed up!" It makes it super chic. My partner and I never wear black in the day, so black was not making a lot of sense for the brand. But we found a way to do it that makes sense for us. Because of course we have our black suit, and we need to wear it for certain occasions.
Photography:

Nik Mirus

Images/Photos Courtesy Of:

provided by Brand