Insecure's Jay Ellis Is the Boy with No Name
Putting On a Face with the HBO Star
Interview:

Zoma Crum-Tesfa

Photography:

Sandy Kim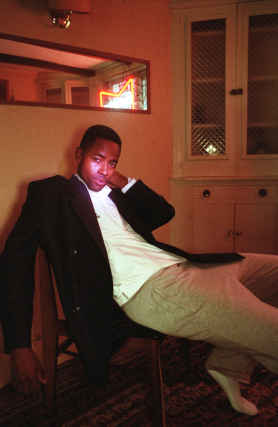 When I meet Jay Ellis in Los Angeles, he is sitting down being groomed for a photoshoot by his long-time barber. He gets up to say hello with the forever-flirty charisma of an actor on the rise. As we speak, he effortlessly answers questions in between tidying his fade. Ellis tells me that he is a man of many masks, the result of being a child who grew up moving around a lot, one who aspired to be an investment banker before launching down the well-trodden and often humiliating path of the model-slash-actor. At the other end of this odyssey, he arrived into the public consciousness as Lawrence, the male foil to Issa Rae in her HBO comedy series Insecure. Ellis describes immediately connecting to Lawrence, a character who like many young men in America is college-educated, intimacy-frustrated, and underemployed. And yet it is new—or at least rare—that this age-old television saga is depicted as being part of the black "urban experience" with such nuance. This is what drew Ellis to the role. If HBO romantic comedies are the perennial bellwether for the sexual zeitgeist, then Lawrence, or even Ellis himself, is perhaps the prototype of a millennial alpha-male: vulnerable, depressed, and not quite comfortable with being handsome.
Zoma Crum-Tesfa spoke with Jay Ellis about discipline, the roles that attract him, and the importance of a good barber-client relationship.
I was born in South Carolina to two teenage parents. My dad was in the Air Force, and we bounced around a lot. I went to 12 schools in 13 years. I ended up in high school in Oklahoma, went to college in Portland, Oregon, lived in New York for a little when I modelled. Then I moved to L.A.
So, how do you define where home is?
I don't define it so easily, but if my life was one of those young adult movies, like Before I Fall, or The Fault in Our Stars, it would take place in Oklahoma.
Do you think moving a lot influenced your ability to take on personas?
I'm like Arya Stark. Do you watch Game of Thrones? You can throw a face on me! I'm the boy with no name. You end up spending so much time around people of different backgrounds, that speak different languages, and you pick up little jewels from each person along the way. Being a kid, you try to find a way to assimilate. And then you get older and you're like, "Fuck that, I want to be me!" But you do find a way to wear different masks.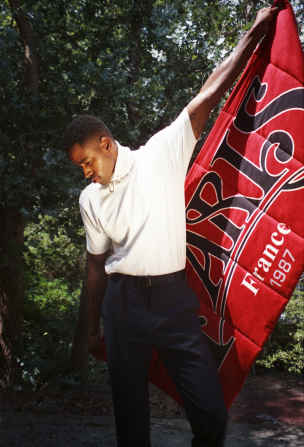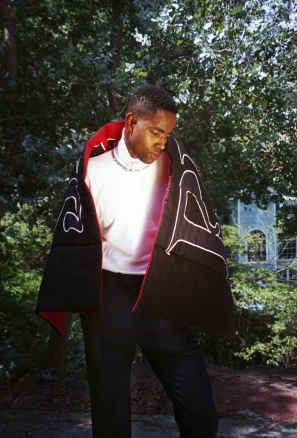 "It's about finding characters that challenge the stereotypes of what a young black man is."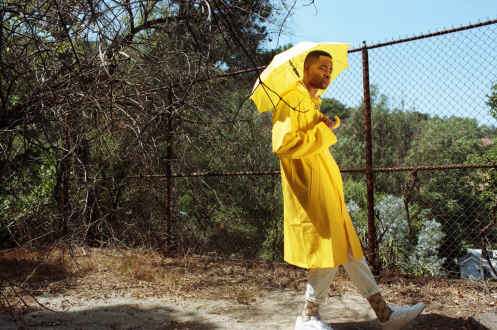 Professionally that seems like a very useful trait, but is it hard wearing different masks in your personal life?
Professionally, it's helped. But I think in personal life, it wasn't healthy. Compartmentalizing is extremely healthy in some ways, and extremely not healthy in other ways.
Are you a very disciplined person?
Yes, I think it comes from my parents.
I lack discipline. How does someone acquire it?
I don't know! You have to put yourself on some kind of schedule or regimen. Like, you have amazing skin, so I'm sure you have some kind of skin regimen that you do every single day. It bleeds over into every single thing that you do. And there are times where it's far too much.
Is acting a way to wild out?
The acting just allows me to get it all out. I get to live a person's fear and happiness and sexual exploits. Whereas here in my own life, I maybe wouldn't go through it—or if I did go through it, I wouldn't necessarily talk about it or divulge it.
How did you go from aspiring investment banker to model, and eventually to actor?
I played college basketball in Portland, and Nike was constantly using local athletes for their stuff. So, I started out doing that and then that grew into, "Oh, let's see what it's like to travel the world, or live in New York, or do a campaign." I'll never forget the experience of living in a model house with 16 dudes. That forever stained my brain. Part of the hustle was getting up and going to the gym every day, having to train and go to a casting. I remember the last casting I did, it was an underwear casting in this long hallway with like 20 dudes standing in it. And at the end of it, there was a chair with one pair of underwear on it with a client and a photographer all sitting at this desk. Each guy, one-by-one, would walk in, take a headshot, strip down, and put the underwear on. And I remember walking in, taking my headshot, and going around to put this underwear on—and I turned and saw that there were 20 dudes standing waiting to try on these underwear and probably 30 dudes who had tried on the underwear before me. And I just realized: a) this is disgusting, and b) this is not getting me anywhere near acting.
What attracted you to your character Lawrence on Insecure?
Vulnerability, I think. I've never seen a black male character as vulnerable, as complex, who is battling or teetering or walking the line of figuring out hyper-masculinity, but still trying to be true to his feelings. Seeing that character on the page for the first time made me realize like, "Oh, this is somebody that's far closer to me and my friends and the people I know." He's like a lot of dudes out there. This is a smart guy who's ambitious, who faces the same issues that a lot of us face—getting the opportunity to get a degree and then walking out into a marketplace that's not what you were told it is. Your self-esteem starts to wane, and in this case, you end up like Lawrence, who was depressed!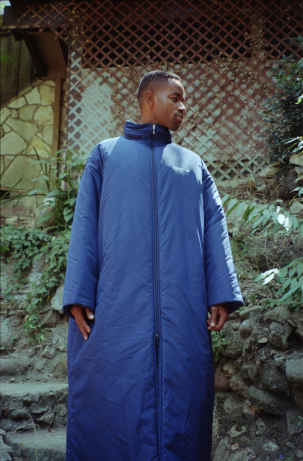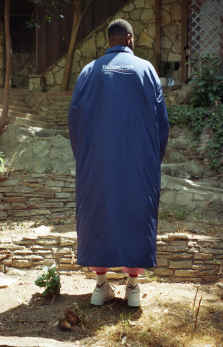 "You have to be creating opportunities for yourself as much as possible, and not just waiting on phone calls."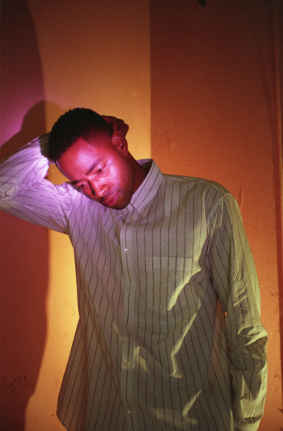 I feel like HBO shows have so often been a sort of a bellwether for the sexual mores of our time. What do you think Insecure tells us about our present time, like in the way Sex and the City talked about dating in 1998?
If you look at what Issa is going through with finding sex through apps, that is such a real way that this generation moves. We're talking about a woman who is taking control of her sex life and has no shame about doing it through apps, which has become so much a part of our culture. There's never just sex for the sake of sex on our show. The sex on our show tends to always, in its own way, have a message.
Now that you've done more work, how are you choosing your roles?
It's about finding characters that challenge the stereotypes of what a young black man is. We're not the same. Our haircuts aren't the same. Our language isn't the same. Our experiences aren't the same. So, for me, it's about finding characters that humanize my experience for the world to see.
Do you think there are less limitations for black actors in terms of casting now?
I don't think the limitations are less. I recently auditioned for a movie and I was told I didn't get it because they wanted to go with somebody white. The executive was like, straight up, "We think we want a white guy." But what that does is drive me to find projects, write projects, and be more creative in the way I take control. I look at people like Chris Rock—even if he doesn't put himself in the script, he's writing the story. Or Will Smith, who does the same thing. Or Kevin Hart. You have to be creating opportunities for yourself as much as possible, and not just waiting on phone calls.
Is having the right barber an important aspect of being a leading man?
All day! Eric's been cutting my hair for 5 years, he's like my brother. I'm beggin' the studio to bring my barber to Africa to film this movie. You have to have a rapport with your barber. One of the best things about Eric is he'll be like, "Just trust me. If you think about it for 48 hours and you don't like it, we'll try something different." It's like we're working together, and I think that's what a haircut should be.
Does your sense of style begin with your barber?
He's insanely important. If I don't have a haircut I won't go anywhere. It doesn't matter what I'm wearing—if I don't have my hair cut, I won't go.
Zoma Crum-Tesfa is a writer and artist based out of Berlin.
Interview:

Zoma Crum-Tesfa

Photography:

Sandy Kim

Styling:

Zara Mirkin

Grooming:

Jaime Edenilson Diaz

Hair:

Eric Gonzalez