Hip-Hop's Paparazzi AKA Places+Faces
The Duo Takes Us Through Their Photo Album Favorites, Ft. A$AP Ferg, Joey Bada$$, and Kanye West
Text:

Arthur Bray

Images/Photos Courtesy Of:

Places+Faces

The second half of the 20th century birthed the widely popular genre of celebrity photography, with icons shot in both curated and candid settings, in many cases defining how the subject would be recognized in the collective memory. During the mid-00s, innumerable blog-having party photographers borrowed the style of portrait photography and brought it to debauched rave settings along with their bright flashes and decidedly careless approach. Places+Faces is the latest party documentarian flooding your stream, the hip-hop paparazzi for the Instagram image-frenzy era.
Founded by Londoners Imran Ciesay and Solomon Boyede—aka Ciesay and Soulz—the photo project began as a Tumblr in 2011, when the duo began attending shows and shooting their favorite acts from the press pit. Since those early days, Places+Faces has expanded to include a clothing brand (often mentioned in the same breath as streetwear imprints like Palace and Supreme), zines, mixtapes, a traveling exhibition, and party series. In 2013, Ciesay visited New York, and after an elevator run-in with A$AP Ferg—who invited him to the studio to shoot A$AP Mob and BTS of Trap Lord in the making—and a few white lies told to artist management to secure all-access passes, things started to kick off. "You just have to look like you're supposed to be there," Ciesay reminisced. While his other-half was abroad, Soulz was holding the fort back home, shooting touring U.S. rappers and U.K.'s hotbed of talents, from rising grime MCs to those spearheading the then newly-formed genre of British road rap. Standing in the intersection of street culture and documentary, the duo have become the inner-circle photographers chronicling U.S. and U.K. hip-hop on camera. The likes of Kanye West, Giggs, Frank Ocean, Section Boyz and Wiz Khalifa have all blinked into their flash.
In the realm of celebrity photography, paparazzi are often considered invasive, yet P+F see their work as timeless: "I want people to look at our pictures the same way they look at pictures of Biggie and Tupac in the 90s, and just know that Places+Faces was documenting the culture," Ciesay told The Fader. "I want my pictures to show our journey and our story. I want them to be in a museum." Ciesay and Soulz's brazen point-and-shoot style brings out the genuine emotion of the subject, whether capturing the sentiments of A$AP Mob members on the tombstone of their late compadre Yams, Gambian youth sporting P+F merchandise, or teens moshing at a warehouse party in Toronto. And it is these honest moments that are so easily off-balanced by today's overhaul of overt "squad pics", selfies, and live Instagram updates. Having toured heavily in 2017—Soulz notes that they travel about once a month—across North America, Europe, Asia, in addition to a recent visit Down Under, the two share with us a slew of exclusive photographs from their travels, and divulge how these impromptu photos went down.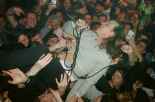 This crowd-surfing shot was taken in London. The artist on top of all the fans is Asher Roth. It was at his last show in London.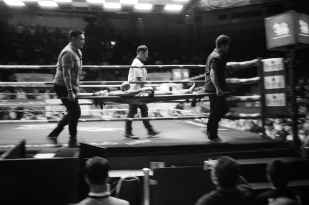 The guy getting carried out of the boxing ring is a Muay Thai Fighter in Bangkok who got knocked out. We did a pop-up there back in August. I chose to shoot this photo in black & white because I wanted to emphasize the depth of the fight. Black and white helps capture that energy.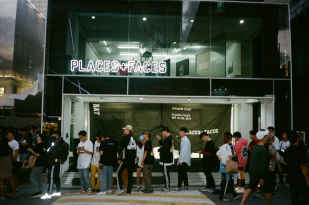 The photo of the queue here was taken a couple months ago at our exhibition and pop-up store in Seoul. It felt amazing to see that we have a growing community in Seoul and the rest of Asia.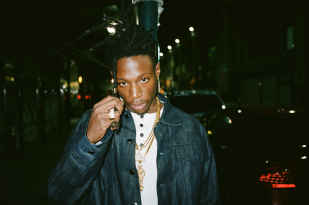 I've shot Joey Bada$$ multiple times before; however, this is super candid. I randomly bumped into him on the street and we were going to the same party. We hadn't seen each other in like a year, so it was good catching up with a friend.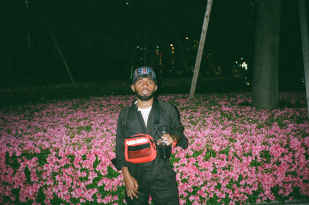 The photo of MadeinTYO was taken from our trip to Tokyo. He was out there doing a show around the same time as we were there, so we linked up and hung out. The bag is from our summer release earlier this year.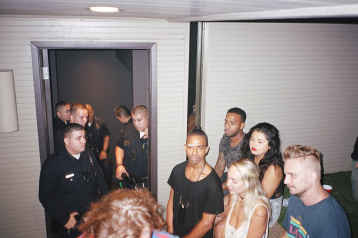 This photo was snapped during a house party in L.A. that was getting shutdown by the cops.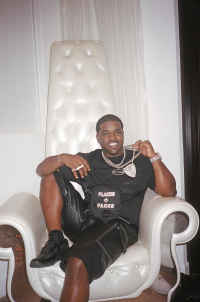 This one of A$AP Ferg was taken earlier this year in L.A. He invited us to some crib he was staying at the time to kick it.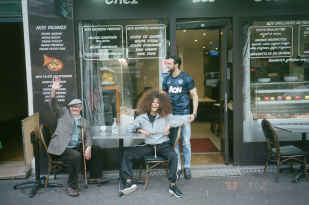 The model in this photo is Tina Kunakey. We were hanging out and shooting in Paris. It was her idea to sit next to the man drinking coffee, he was friendly and didn't mind being in the photo.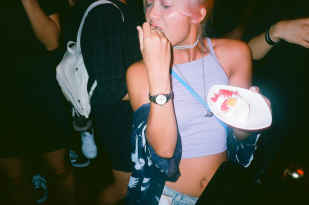 This was at our party in Hong Kong with HYPEBEAST. She was randomly eating cake and turning up.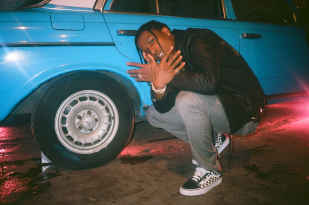 This was taken at Skepta's SkAir event in London and the car was a display unit for the exhibition. This was Soulz first shot of Rocky; however, I've shot him many times in the past.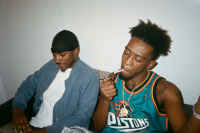 We took this photo in London. It was Desiigner's first set at Wireless Festival. The person next to him is his tour DJ, DJ RELLYRELL. They were chatting about what song to perform for the set.
Arthur Bray specializes in stories about fashion and music. He's the former Managing Editor at HYPEBEAST and currently Editor-At-Large at Crepe City Magazine. His work has also appeared in 032c, FACT Mag, and Intelligence.
Text:

Arthur Bray

Images/Photos Courtesy Of:

Places+Faces