Yung Hurn of Love Hotel Band: From Vienna to Vetements
The Many Minds of the Genre-Gliding Musician
Interview:

Eva Kelley

Photography:

Lukas Gansterer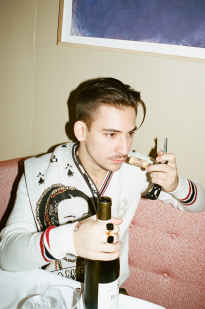 Yung Hurn, aka K. Ronaldo, otherwise known as the frontman of Love Hotel Band, has so many musical aliases that his oeuvre harbors a sense of sonic method acting.
The spectrum of his characters provides a gliding scale of 1980s synth, inaudible mumblings, operatic renderings of "Figaro," and auto-tuned iterations, which adapt to the needs of those he faces during his performance.
The Austrian-born rapper, singer, and multiversist has accumulated an ever-expanding hardcore fan base in Germany and Europe's fashion loop, playing for Vetements during their presentation last June. Whether he is in Yung Hurn, K. Ronaldo, or Love Hotel Band mode, his underlying attitude remains a frenzied hopscotch between sweet, soft-spoken maverick and confrontational disobedience. Now, he is set to sway the rest of the world with an army of trolls ready to pounce.
Eva Kelley ventures on a psychological survey with the many minds of Yung Hurn after his carnivorous meal at Le Petit Royal in Berlin with Love Hotel Band.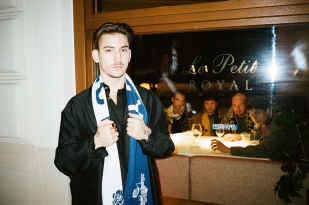 What were you into as a kid?
Graffiti. I was spraying constantly. We would do subway trains. There's this game where you try to collect the subway train systems in Europe. If you are really into it, then you have a very small circle of friends. I even had girlfriends who I wouldn't tell about it, because if you get caught, you have to pay a lot of money.
Were you always interested in becoming a musician?
I started freestyling for fun to old-school beats. At a certain point, we started recording tracks. But in a "lol" sense. Just for fun. We put it on Soundcloud and even back then, it just kind of worked—we always had a lot of plays. Strangely, it just happened. We didn't do anything except hang out, party, do drugs, smoke weed, and whenever we were home, we would record something. Nothing else. And then it became famous.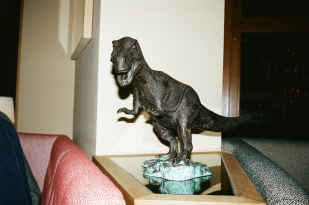 You have multiple different musical acts. How would you differentiate them from each other, musically and personally?
I started with Yung Hurn. The basic idea of this is simple beats and a fucked up rap style. But I also try to sometimes integrate a certain lyricism—I build in some funny things. The bottom line was "fucked up." When more and more people started listening, it became too mainstream. People might laugh, but for me, too many people have already heard it. I come from the underground scene and we never wanted anyone to know us. When I walk down the street in Berlin or in Vienna and people recognize me, it's really horrible for me. I wanted to go back to making more fucked up stuff again. So, I thought, "I'll do K. Ronaldo." I wanted to have more freedom, basically.
"If I didn't know myself, I would be one of the people who hates my music."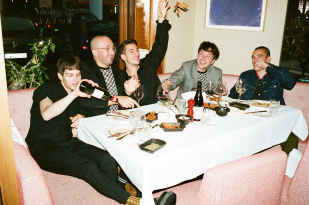 From the YouTube descriptions of the respective music videos, I understand that K. Ronaldo is Yung Hurn's depressed and drug-addicted brother, who went to rehab at the Betty Ford Clinic. So this is really a persona. Do you internalize these characters in a meaningful way, or are they more jokey outlets meant to ease the transition into a new musical direction?
It's not at all a jokey outlet. I can identify a little bit. If people like it, I think it's cool. And if someone doesn't like it, they are still communicating with it. They are still commenting, "What the fuck is this?"
You want to provoke a reaction.
Yes. Just so that something happens. I started feeling cramped and restricted with Yung Hurn. You have to realize, I'm making music, even though I'm not a learned musician. This is already such a gift. If I feel like doing something really fucked up, then I can add it in to this act, and so on. And Love Hotel Band—I feel like I could do more with that in the future.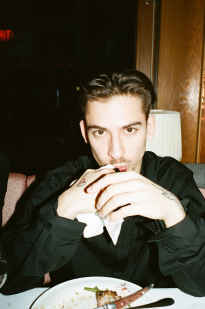 Would you consider yourself a minimalist, lyrically?
Minimalist? Definitely. A lot of people think it's shit. If I didn't know myself, I would be one of the people who hates my music.
Do you think that in this age, speed acts as a new definition of quality?
Speaking for myself and my music, yes, I work on my texts very quickly and fast. It's almost like I freestyle in my brain and then I write down the best stuff. What was the question?
If speed is characteristic of quality.
I can't answer that. [Laughs]
How did your performance with Love Hotel Band for Vetements come into being?
They just reached out to me. I first thought that it was fake, because why would they reach out to me? But then we FaceTimed and Demna invited me to Zurich. Performing for Vetements was such a big honor.
Is fashion something the band wants to consciously be affiliated with?
I think that I can speak for everyone in the band when I say that we are all very fashion-conscious. We've only played cool concerts. Vetements, a well-known gallery, and then Berlin Fashion Week.
Could you tell me a bit about the other band members?
No. I think it's cool if it's mystical.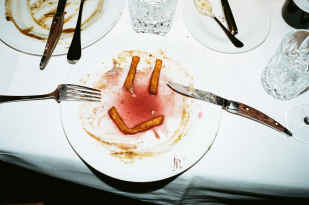 Okay. So, you've staged fashion quite prominently in your music video for "Blumé," for example. The woman in the video crawls around on all fours wearing Vetements shoes as gloves. But there is also a lot of logo-shouting in music today. In a way, naming fashion brands in music is like the musical interpretation of streetwear. Instead of wearing the logos, you sing them. Streetwear packaged as music.
I'm actually really against rapping about fashion brands. The last album was the first where I seriously mentioned fashion labels. Vetements once and Louis Vuitton once. In one track. Because it rhymed.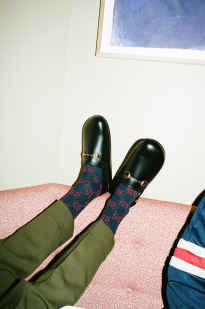 It's actually really smart because it directly taps into what the target audience sartorially defines as desirable.
You have to play along. The kids are the ones buying your albums.
It sounds like you're quite strategic about your work.
It would be nice if I were strategic. I'm working on an album at the moment and you should see what that looks like. Like a pigsty.
You once said that you don't think people should pay for music. Do you still feel that way?
Personally, I do still think that. But at the moment, the fact is that it isn't that way. I wish it were. I would also wish that I wouldn't have to make money.
Did you know that there is a YouTube video where a guy performs psychoanalysis on you by examining a video of your encounter with the artist Daniel Richter? He says you are in contact with your emotions and not asocial. Have you seen it?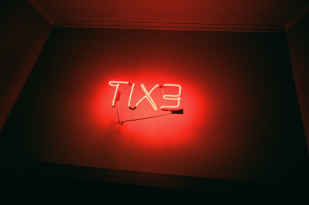 Eva Kelley is a writer and the coordinating editor at 032c Magazine in Berlin.
Interview:

Eva Kelley

Photography:

Lukas Gansterer

Styling:

Nadia Kanaan

Photography Assistant:

Andreas Knaub

Styling Assistant:

Melis Yildirim

Hair and Makeup:

Agnes Klosinska Pfützner

Location:

Le Petit Royal