Belly: Hype Williams' Advanced Time Capsule
The Director's Debut is an Enduring Stylistic Achievement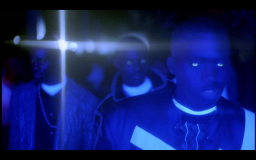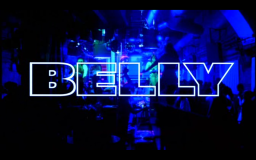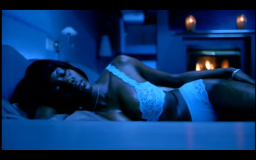 Each era has a medium that captures its essence, wrapping its thematic fixations and structural realities into a neat little package. The music video belonged to the 1980s and 90s. It became a cultural phenomenon with the launch of MTV in 1981, and in the 90s came of age thanks to a pre-Napster record industry still flush with cash and a crop of young directors eager to push the form into new creative realms. Among these directors was Hype Williams. Especially prolific during the late 90s, Williams carved out a signature style with lavish, inventive videos for rappers like Missy Elliot, Busta Rhymes, 2Pac, and The Notorious B.I.G. Vibrant, intricate, and ambitious — no other director can claim to have cast an elephant in a Busta Rhymes video — Williams' work from this period offers a best-case scenario for major projects in any medium, matching big budgets with big ideas.
Like many of his 90s peers, Williams parlayed his success in the music industry into a feature film, and in 1998, Belly was released. Co-written with childhood friend Anthony Bodden, Belly is Williams' riff on the gangster flick in the mode of Martin Scorsese and Brian De Palma. Starring rappers Nas and DMX, it follows two partners in crime as they travel divergent paths before each finding redemption. Though panned by critics, Belly is a dynamic debut that still merits attention. From its cinematography, to its costuming, to its structure, it is a film precisely of its time and ahead of it all at once.
Williams has worked with stylist June Ambrose throughout his career — you can thank her for Missy Elliot's trash bag look from "The Rain (Supa Dupa Fly)" and Puffy and Ma$e's shiny suits from "Mo' Money, Mo' Problems." Ambrose was tapped for Belly, too, and the film's costumes are emblematic of late 90s rap fashion, which, viewed in retrospect, offer hints of the future. In the film's first few sequences, Nas wears black leather trousers and a matching jacket from Japanese label Evisu. The jacket's glossy sheen and expressionistic white shapes would look at home on a J.W. Anderson runway. This is not necessarily to suggest that Anderson is pulling inspiration from 90s streetwear — though he certainly would not be the only one — but an argument in favor of engaging with designs themselves rather than their surrounding narratives. Designers take different paths to similar destinations, and each can be appreciated on their own terms. Belly is also full of American sensibility, both in terms of brands featured and how they are styled. Clothes by Enyce, Ecko, and Avirex make appearances — labels that might be obscure today but were significant parts of the first wave of American streetwear, and therefore part of a legacy that has come to dominate fashion at every level.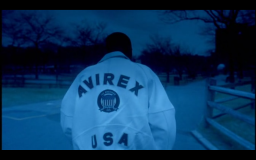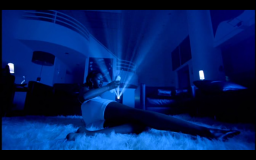 Belly was also ahead of its time in its use of quotation. After a successful robbery, Nas, DMX, and their partners return to DMX's luxuriously sterile home — his character may have seen Scarface once or twice. The home's interior is all white, right down to the felt on the pool table, with black leather furniture. Massive, black-and-white prints from French photographer Thierry Le Gouès dominate the walls. Upon entering, the crew flips on the television to a scene from Harmony Korine's Gummo. Its inclusion is not just a nod to fans of arthouse cinema, but a key part of the scene. Nas recoils, perplexed by the film. "Shit is bugged out," remarks DMX. Williams cuts to full-screen clip of Gummo and lingers there — for a moment, we are watching a different film. Today, it sometimes seems as though quotation is the axis creative production turns on, the constant influx of information and overwhelming profusion of digital imagery lending itself to work that is all instant reaction and endless reference. Gummo was first screened in 1997, barely a year before Belly's release. The directness and immediacy of the reference here is strikingly contemporary, more in tune with 2016's cultural speed than that of the late 1990s.
15 years later, Korine repaid Williams' favor in Spring Breakers, his own take of a gangster genre. The film features two sequences that feel indebted to Belly — a montage of slow-motion robberies set to a Britney Spears ballad and a climactic heist drenched with blacklights. These two scenes pull apart Belly's stunning opening segment, a nightclub robbery scored by an a cappella version of Soul II Soul's "Back To Life (However Do You Want Me)." Belly may not be a perfect film, but it had at least one perfect scene, drawing on many of the techniques Williams honed making music videos, from expressive lighting to rhythmic editing. Korine seems to agree—sometimes inspiration loops back on itself.