When Sexting Becomes Form
Matt Lambert Explores Contemporary Safe Spaces for Grindr's First Print Publication
Text:

Bianca Heuser

Photography:

Matt Lambert

Photography:

Maxime Ballesteros and Jennifer Medina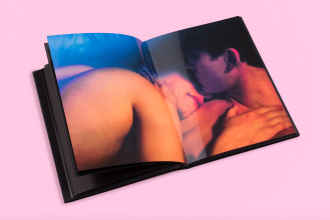 Upholding a separation between physical and virtual spaces is passé. Whether it's teens connecting with like-minded small-towners elsewhere in the world via Tumblr or the increasingly commonplace phenomenon of Instagram celebrity, our digital lives have a visible impact on our physical realities. They can be a distraction and somewhat of a bummer, but they also carry a promise for comfort and solidarity. One tool that has had a massive impact on its target demographic is the app Grindr. While it most certainly has changed gay men's dating lives worldwide, it also provides younger gay men in more remote areas with the ability to connect to other gay men, thus lessening their often pervasive feelings of isolation and alienation from their immediate surroundings.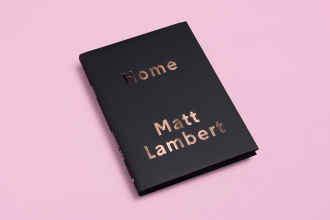 While comfort can first be found in the digital realm, it does not need to be confined to the same later on. After seven years—and with now about a million men active on the app at any given moment—Grindr is now looking to expand the services it can offer its community of users. For one, the company has become more involved in fashion over the last year, with an exclusive live stream of J.W. Anderson's Fall/Winter 2016 presentation. Its first print publication, Home, is a book by Berlin-based photographer Matt Lambert that portrays a group of young gay men from all over the globe. His intimate photographs are accompanied by the subjects' personal coming-of-age stories, which center around their search for safe spaces. Lambert is sought after for his personal and dreamy portraits of predominantly LGBTQ artists, models, and musicians who are advocating for their community—and for their community's right to be seen for individual talent rather than shared histories.
As Mykki Blanco, whose music video for "High School Never Ends" Lambert directed, has noted many times: a rapper who happens to be queer must not be marketed and labeled as a queer rapper throughout their career. While the same goes for photographers such as Lambert, it is certainly an advantage for a photographer, curator, or writer working on any project concerned with a specific form of structural discrimination to be familiar with the topic, perhaps even intimately.
"Many of the people in the book had never been photographed before and especially not so intimately," says Lambert. "Many of them didn't understand why I wanted to shoot them and were skeptical of my interest. This is often the case when I approach someone, but they almost always walk out of the experience empowered and seeing a side to themselves they'd not seen before."
The young men he portrayed for Home were of course rightfully suspicious. While gay rights have made tremendous progress in the last century, much remains to be fought for, and being gay still brings risks with it in various ways. In more than 79 countries, it still is criminalized. This summer, an attack on an Orlando gay club killed 49 of its visitors. "Matt and I talked right after," said Grindr's creative director Landis Smithers, "Really, we were talking about how we can address this without being sensational or fake. We treated it more as an explanation. We said that Matt would travel, find people in these cities, and ask them what a safe space means to them. It's not a bar anymore, so what is it? For most of them, it's digital. The ability to create this universe for oneself and invite people in. We saw the book as a chance to be real and direct, unashamed to address some very difficult topics."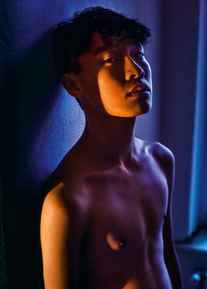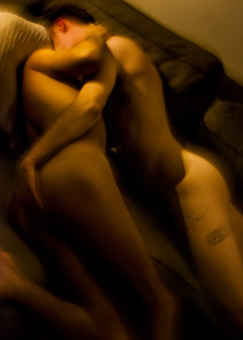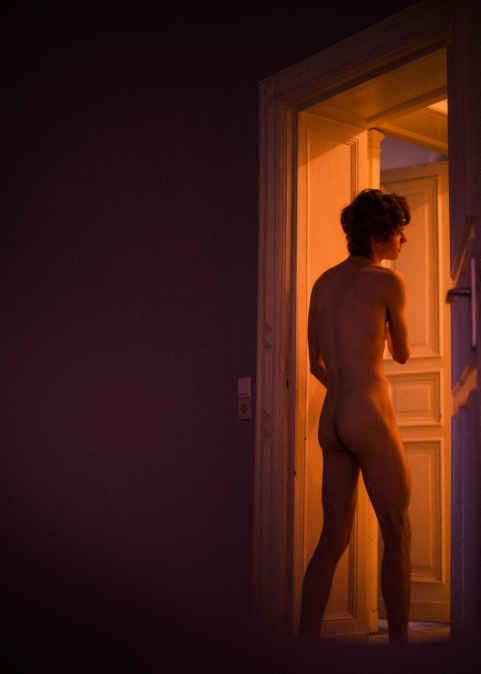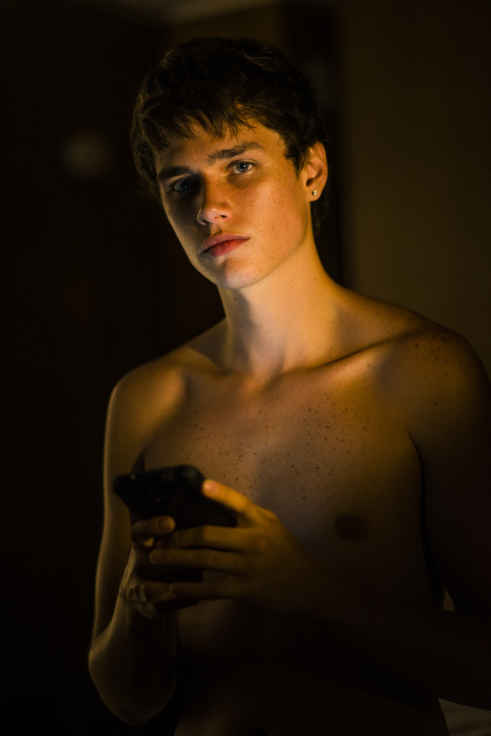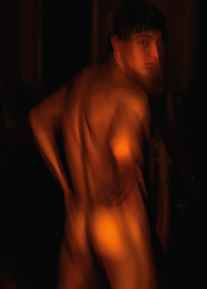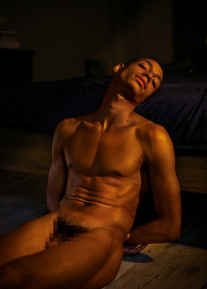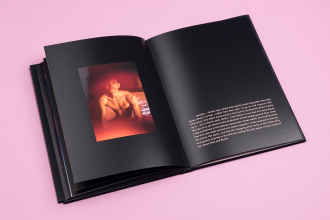 Asked about his own idea of a safe space, Lambert explains: "This is a constantly shifting concept. It can be a dinner at a friend's house, in a club watching someone perform, at home in bed with my husband or chatting with someone online. However, I suppose it's easier to define a safe space by defining what exists in opposition to it."
This big outside surrounding small enclaves of security is at the forefront of Smithers's mind, too: "Especially when you talk about people who are not in a major city. When you're in a small town or even a place where you can't be out, you can't talk to your family doctor, because that family doctor often is a relative. So where are you going to find out about terms like PrEP, or what it means to be undetectable? They're just scary." Among the many expansions Grindr has started working on is further development of a social justice arm. In-app features enable users to more easily access information about sexual health, and will make it easier for them to gain access to the same.
This loop of a hook-up app back into the user's offline life further dissolves a dichotomy that has been outdated ever since social media became exhaustingly ubiquitous. In his foreword to Home, the cult filmmaker Bruce LaBruce describes a vague sense of nostalgia for the nights spent in gay bars. Sweating onto one another in a dark bar creates a different intimacy than even the most excessive texting. But Lambert does not see digital life as a threat to gay men's relationships, quite the contrary: "The need to hide in dark, anonymous spaces becoming more of a novelty than a survival tactic isn't the worst thing. Digital spaces have allowed for people to connect far before venturing into spaces that may have at first been intimidating. They have also allowed for more specificity to be born into a culture that became very binary within itself. Virtual worlds have rapidly pushed conversations surrounding gender and race within LGBTQ+ spaces forward and allowed for the disenfranchised to find camaraderie. Some things definitely do get lost, but we can't neglect the scenes that fight hard to keep the physical energy of queer spaces alive."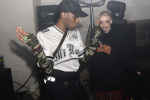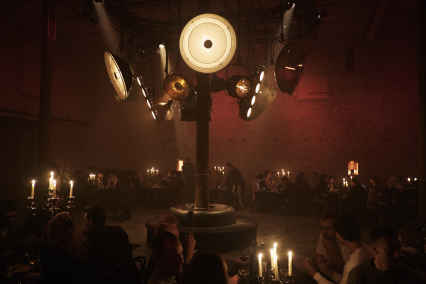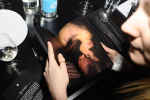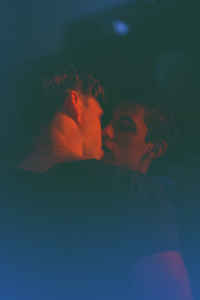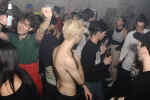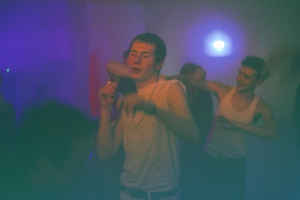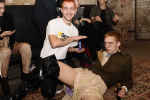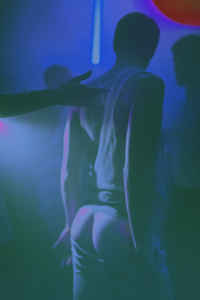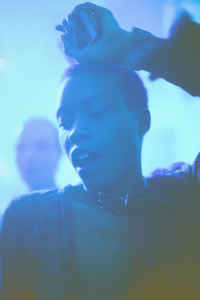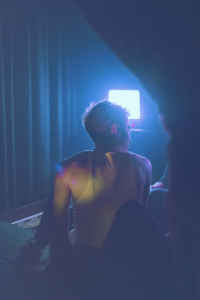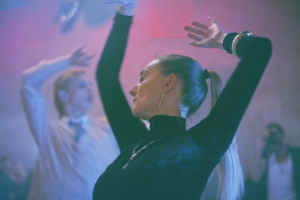 Text:

Bianca Heuser

Photography:

Matt Lambert

Photography:

Maxime Ballesteros and Jennifer Medina