From Airwaves to Runways with Benji B
The BBC Radio 1 DJ Charts the Future of Nightlife
Interview:

Zainab Jama

Photography:

Pascal Gambarte

Photography:

Flo Kohl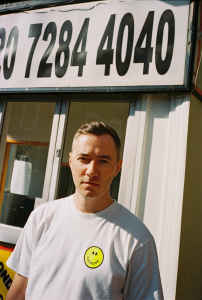 Born-and-bred Londoner Benji B heralds his hometown as the place where he "learned everything." Throwing his underaged self into his city's club scene, he began DJing at 16 and cut his teeth on the radio acting as a producer for Gilles Peterson's legendary "Worldwide" show. Today, you can listen to Benji every week on Europe's biggest radio station, BBC Radio 1, as he spins three-hour sets known for their eclectic mix of house, soul, Detroit techno, dubstep, and anything else falling under the moniker of "electronic music." This month also marks the nine-year anniversary of his monthly club night Deviation, where his reputation for expert curation and talent scouting perhaps helped Benji score creative consulting credits on Kanye West's Yeezus and The Life Of Pablo. Benji has further extended his repertoire into the realm of fashion, recently soundtracking runway shows for designers including Katie Eary and Savile Row tailors Gieves & Hawkes. Following a Fashion Week gig in Paris, Zainab Jama paid a visit to his studio to discuss the fashion industry's taste in music and the future of club culture.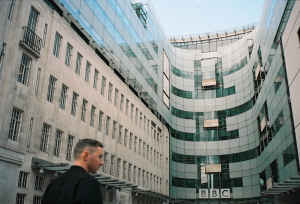 I had a lot of fun. Played some fun parties, but mostly work. Paris and the fashion industry are quite interesting because in terms of how it's run, it has never really changed. Fashion is still completely gatekeeper-oriented.
How do you feel about that?
No particular way, to be honest, as it is not my world so I cannot fully judge. But a friend of mine, Virgil Abloh, has done something very cool with his shows where he opens it up and all are welcome. He democratized his show and a little bit of the industry with it, and I think it's a very courageous, healthy move for fashion to be more inclusive for those that love it.
Tell me about soundtracking fashion shows.
It's something I have enjoyed doing so far. It's a fresh challenge. The tones and themes of the collection have to be reflected through the music without the music overshadowing the collection. Making the connection between the two is the most exciting aspect of the job.
Your club night Deviation has been running for nine years. Why did you start it?
I felt that at the time that we started it in 2007, clubland was in a real lull in London. There were some good nights happening at Plastic People in East London, but apart from that it was the start of the rise of the hip, trashy iPod DJ culture. Which is fine, it's just not my thing. I felt like at a certain point when you're a consumer of something, suddenly it's your turn to be a provider of something. Like you take, take, take but sometimes you just gotta give. I wanted to do the night that I wanted to go to, and then it dawned on me: "Oh, wait, the best person to do that is you."
From the state that club culture was in when you first started your residency to the state that it's in now, do you think it's in a better place?
In terms of music, labels, nights, and DJ quality, all of that is in a much better place. I'd say that we've been enjoying in the last three or four years a sort of golden era that's not that dissimilar to the late 90s golden era. In terms of venues, we're much worse off. In the last four years we've lost something like 50% of the club venues in London. So, it's a contradiction.
How do you envisage the next phase of club culture in the U.K.?
The modern incarnation of clubbing might not be clubbing as we know it. There's already an incarnation, isn't there, of just putting a GoPro in front of the decks and people clubbing in the house. So, I don't know, but I have faith because I think that all music and lifestyle is cyclical. The only thing that makes me worry is when I look at New York and I think we could go that way. I think it's healthy for things to always change and keep moving. But I hope that London in particular can remain at the cutting edge of club culture.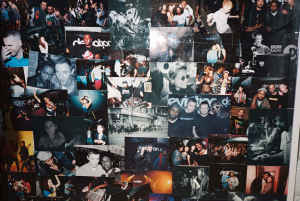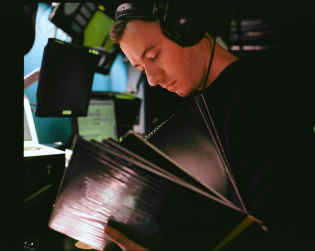 The modern incarnation of clubbing might not be clubbing as we know it.
In an ideal world, what would you like to see for the future of nightlife?
I'd like the natural order of things to take hold and for the next generation of younger clubbers to invent their version of clubbing. When I say "invent" I don't mean change the format, I just mean have the energy that every generation up to now has had, which is to be part of something that might turn into a new genre or a new scene. The place that DJs and producers and label owners are born is not in their bedrooms, it's on the dancefloor of a nightclub—that's where people turn around and go, "I want to do that, I want to make a tune, I want to DJ." And you can only become good at that through experience: doing it, listening to it, observing it, being there in real time.
You've become a go-to DJ during Fashion Week. How do these gigs differ from your regular club scenes?
For me there's my serious "DJ gigs," and I'm not saying they're not serious, but I treat them as fun. To me, playing a Fashion Week afterparty is the same as doing a gig in a real nightclub and then doing an afterparty where you get to play fun stuff. It's interesting to see how Atlanta rap has become the new popular music among cigarette-smoking models. It's the new common dialogue for girls who used to only want to hear the Rolling Stones. I always say there's two types of music: there's hips music and there's shoulders music, and trust me, in fashion, it's all shoulders. We're trying to bring a bit more hips into the equation!
Do you think the fashion industry is taking music more seriously?
I think it's really positive that music is being embraced as an important thing in that world. What always used to confuse me about fashion was that if you cut through the circus that surrounds the artists and designers where it's lots of hot air, the people right at the center of that world are incredible. Those people are artists at the level of the greatest directors, photographers, fine artists, musicians, or producers. Their commitment to their art and knowledge, dedication, and experience is unparalleled and totally legitimate. What they do is of great creative value to the world. But it's so ironic that there should be all of this talent and amazing artistic taste, and yet always such bad taste in music. It would be this mad contradiction where you'd go to an afterparty and it would be, like, the trashiest music. My only fear is that the current trend for having cool music at parties is because it's people wanting to be cool, rather than because they want to have good music at their parties. Which is fine for us, because we get to play good music.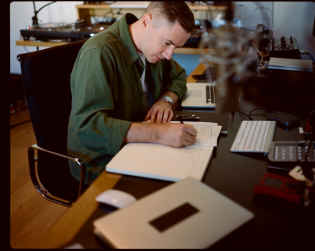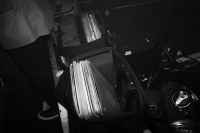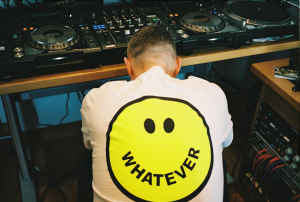 It's interesting to see how Atlanta rap has become the new popular music among cigarette-smoking models.
Let's talk clothes—who do you love to wear?
Raf Simons is the god for me. Acne is a great uniform because it just works. Saint Laurent, obviously, and Visvim—Visvim is a real luxury brand. I have four or five things from Visvim, but they all probably cost more than all the designer shit that I own and have lasted way longer. Dries gets a special mention, that's my wild fashion side. He's a perfect balance of flamboyant confidence, but not in a peacocking way. I feel that he is a really interesting character and the clothes reflect that.
What is your definition of style?
Style is identity but with clothing. It's such a cliché thing to say, but it's true: I have always been really interested in style and not that fussed about fashion. Fashion is worrying about what's in and what's cool to like and which designers it's cool to represent this season, and I really don't subscribe to that. My dress code has always been a combination of contemporary menswear and streetwear. Supreme is something I've grown up wearing from when I was in my late teens. They've managed to maintain this impossible balance that caters to both my 18-year-old self and myself now.
Radio has been a fundamental part of your career. How important is radio in 2016?
Radio is like a part of my DNA at this point. It's something I've been doing every single week since I was 16, so it's impossible for me to imagine not knowing that. I think that often your internal compass is set when you're a kid, and radio was the most important thing to me in terms of musical education. That was always what I wanted to do, and BBC Radio 1 is the biggest station in Europe. Obviously, in the time that's passed since then, people don't listen to radio in the same way that they used to and they don't view it as the one central source of information. But for me it's still a format I believe passionately in, and I've dedicated my whole life to it. I'm not a radio presenter, I'm a DJ that has a show on the radio—and putting together a DJ set for the radio is more challenging than playing in a nightclub. I still will tune in to radio shows and listen to a whole two-hour mixtape. I appreciate that a lot of people don't anymore, but for me it's still an important art form.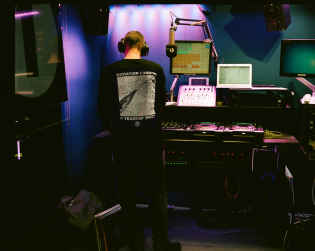 Interview:

Zainab Jama

Photography:

Pascal Gambarte

Photography:

Flo Kohl