The Essence of Pell's New Orleans
The Up-and-Coming Rapper Shares Some Favorite Spots
Interview:

Rebecca Haithcoat

Photography:

Akasha Rabut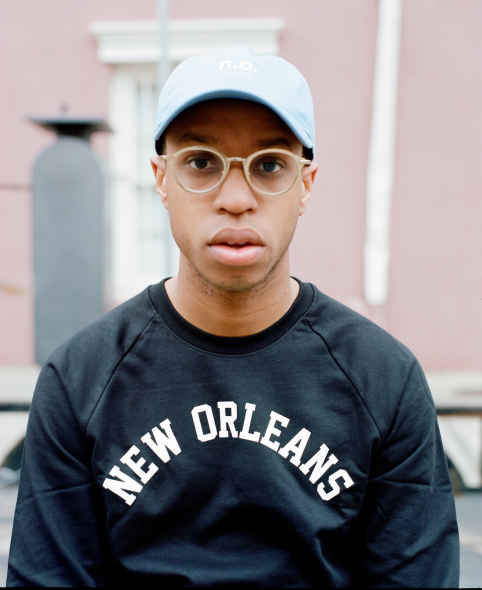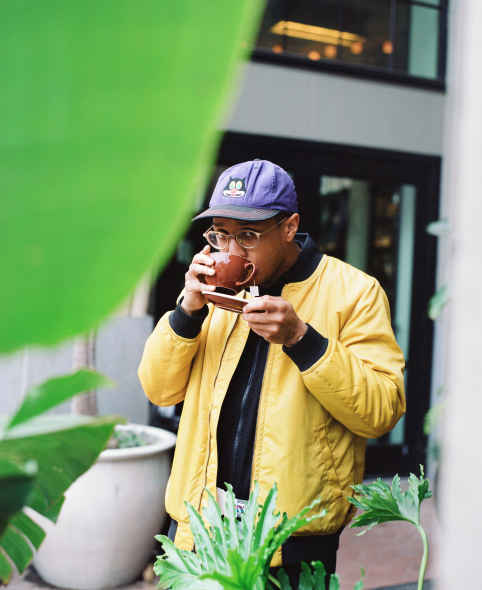 Chain restaurants, mega-mart shopping centers and one ubiquitous coffee shop continue to invade America's cities, wiping out mom-and-pops, wringing out their charm and transforming the country into a giant, cookie-cutter suburb. But even as these forces encroach on New Orleans, the city remains singular. From the scent of magnolia trees and fresh-from-the-fryer beignets mingling in the air, to the grand old mansions dotting St. Charles Ave., to the brass bands blurting out ditties on raucous, booze-drenched Bourbon Street in the French Quarter, New Orleans is unmistakably itself. Its hospitable residents—not to mention the muggy, semi-tropic climate—will insist you slow down, sit for a spell and soak up all its languid charm.
It's that sort of old-fashioned aura that spirits visitors and native alike back in time and causes them to romanticize the city, says the rapper Pell, a native who grew up visiting his grandmother in the neighborhood Lil Wayne put on the map, Hollygrove.
"It doesn't matter where I've lived, every time I come back to New Orleans it's familiar," he says. "With globalization, every city now, even in the South, looks like everywhere else. Yet when you go back to New Orleans, you see how they preserve it. We have a sense of identity, traditions. The essence of New Orleans is found in its history. It's not trying to change."
And even with an influx of new, well-heeled boutiques and fashionable hotels, it shows no sign of losing its joie de vivre. "I feel like the saying, 'Let the good times roll' is really lived throughout. Like everybody in New Orleans, I was encouraged as a kid to be fun and adventurous," Pell says. True to his word, he took us on a tour of some of his favorite New Orleans spots.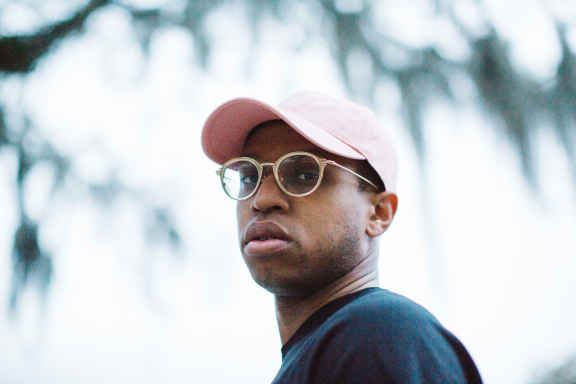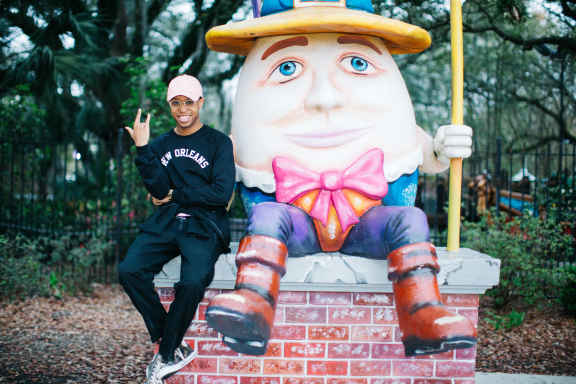 "City Park is a park that also has an amusement park and café inside of it. The amusement park is for kids, but there's two nights out of a year when they have an adult night, and that's crazy because everybody's drinking, getting lit and going on rides. I love City Park because it's about the community. It's another place where people come together. It's also a place that I used to play baseball. I used to practice there when I was growing up. I always remember the Spanish Moss and trees that are really king in New Orleans, to my memory. That's something that visibly sets my mind up to think about New Orleans. When I see that Spanish Moss, I'm automatically thinking about my childhood and home."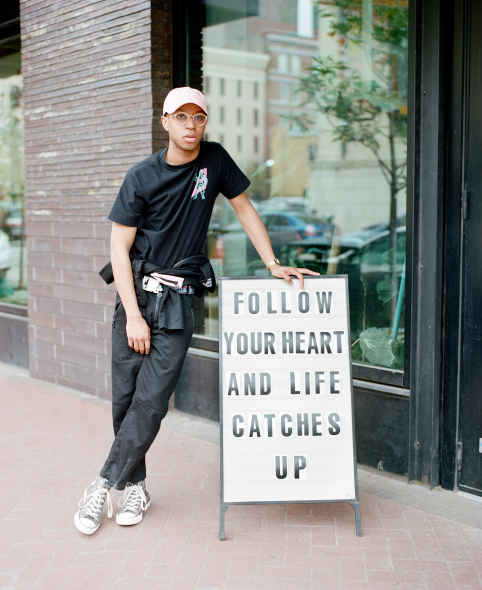 "Defend New Orleans is a clothing shop, but they also do things within the city. After the storm—Hurricane Katrina—it became more the emblem for coming back as a community. Defend and preserve our culture, coming back to what we were talking about earlier in terms of how New Orleans always wants to remain New Orleans. The essence rarely leaves, even if we have technological advances or new stores popping up. That simple phrase of "Defend New Orleans" definitely resonated with a lot of people.
When I first started releasing music heavy, they were one of the cool fashion brands that always looked out for me within the city. I didn't have that. My swag was preppy. I wasn't fully on streetwear, and they were so cool and accessible to me. It was another place that I wanted to check out that day for the shoot because I just want to show love with anybody that I know in New Orleans. I feel like my goal as a musician to do not only just talk about what I'm influenced by, but also show where the influence goes."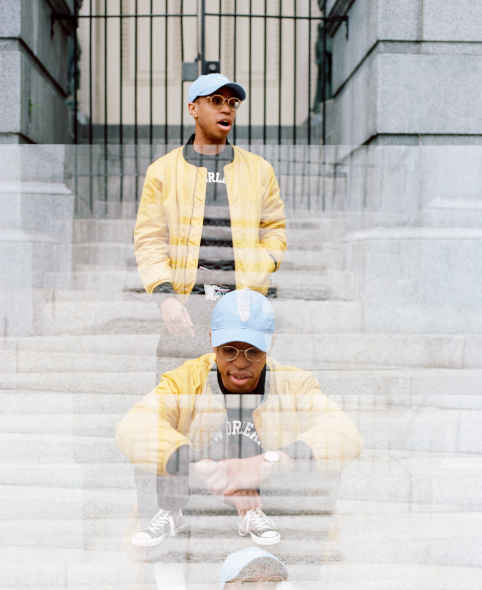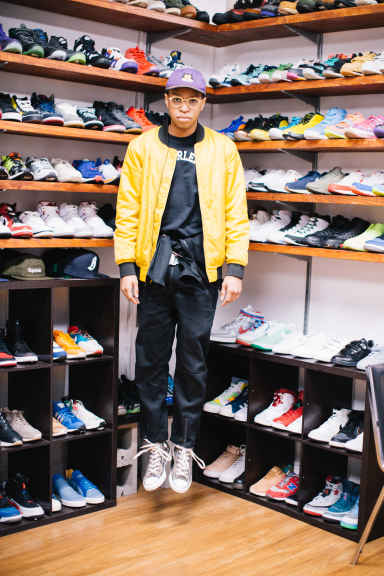 Union St. is in the CBD [Central Businss District], which is getting a lot of attention right now. There's always a lot of life there because that's where the nightlife is. I would go to House of Blues for a drink. I like to see something that I haven't seen before. Here's a little thing about New Orleans: not everybody's impressed by what comes in because we have live music every night. But if you were visiting New Orleans, go to Blue Nile. You might happen upon somebody like PJ Morton. You'll really get the New Orleans experience if you go to Frenchman Street."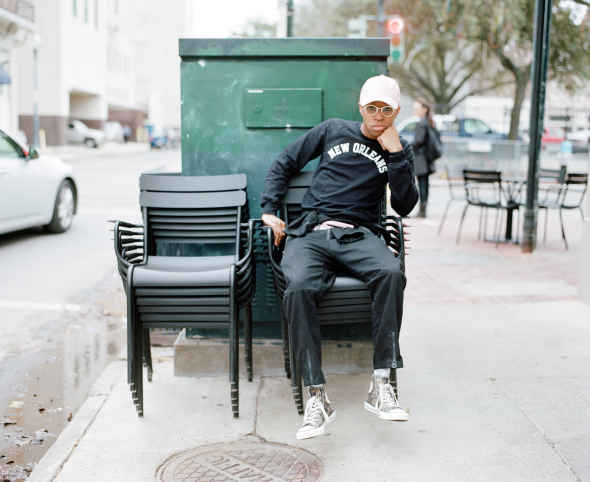 "They have this saying, "The wave is always free." I love that. Free Water is a clothing brand-slash-collective. They do everything. Really, they're like a media company. They are amazing. Both are photographers but also do way more, organizing cool events in the city that I think really will go down in history in terms of parties young people visit frequently. But they also do good work visually and drop really cool clothes. They're creating a lifestyle around streetwear."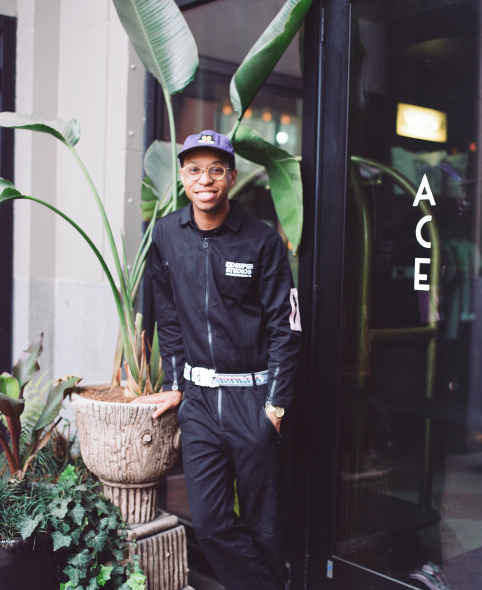 "It's in the CBD again. In the past three years, I feel like I've been in the CBD just because I feel like there's a lot more actively going on, you know what I mean? This is where the energy is starting to culminate now. I like Ace Hotel because they do good work with artists, and several of my friends who've had residencies always bring a good crowd. The vibe is definitely young black entrepreneurs, which I love. It's good to connect over a drink, which is what all New Orleanians do.
I really like Ace's curation of musical events because they get people that are authentic to New Orleans. One of my friends is a great musician. He did a residency there and I really, really loved the fact that they were even trying giving that type of platform to an artist like him. Meant a lot to me. I'm just someone who wants to put on for New Orleans, and people like that that need to be shown, and I feel like if Ace was aware and was cognizant enough to actually give him his own residency then Ace is okay in my book."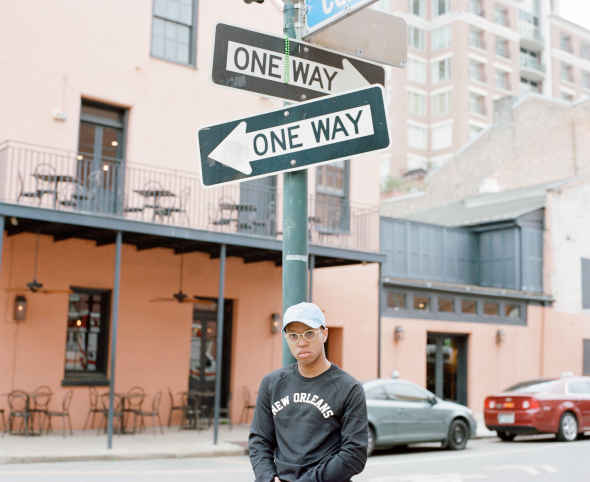 Rebecca Haithcoat is the former assistant music editor of LA Weekly. Her writing has appeared in The New York Times, GQ, The Guardian, Playboy, Billboard, SPIN and Pitchfork, among others.
Interview:

Rebecca Haithcoat

Photography:

Akasha Rabut