Last Exit:
Valentino VRing
Totes, Purses, and Bags for Every Commute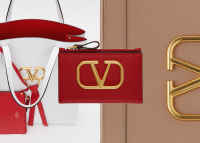 A stalwart of couture, Valentino lends its architectural sensibilities to leather for its iconic VRing collection. The VRing logo hardware connotes a spirit of adventure and embodies the brand's legacy of curated elegance. All aboard for a tour of our favorite VRing accessories.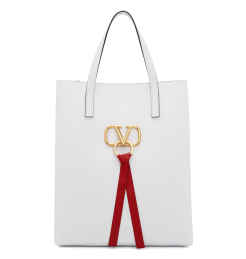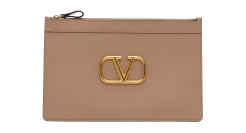 Pink Valentino Garavani Go Logo Pouch
Think pink, and then think patina with this neutral take on leather. Valentino calls it "rose," so when life happens you can rise to the occasion, and have all of your necessities at your fingertips, too.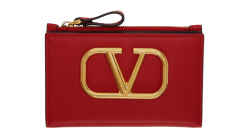 Red Valentino Garavani Go Logo Coin Purse
A bursary is a monetary prize or gift. Give your bursary a nursery by tucking it into the Go Logo Coin Purse(ry). Cards and coins abound in the folds of this cranberry companion, who's happy in your hand, or tucked into the pocket of something larger.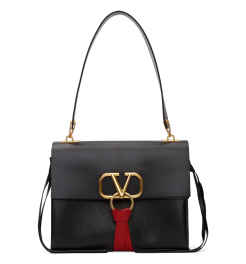 Black Valentino Garavani Medium VRing Shoulder Bag
There are few things as obligatory as a black handbag. It's versatile, can be dressed up or down, and this one adjusts—accordion sides and toggle fastening—to meet your needs, too. Little black dress, make way for little black handbag.