Influential Fashion Bloggers Tokyo Dandy Share a Glimpse Inside the Japanese Capital

Home to an incredibly dense concentration of underground subcultures, Tokyo requires a filter to be understood from afar. Founded eight years ago by British ex-pat Dan Bailey and Okinawa native Joe Kazuaki, Tokyo Dandy is a bilingual window in the chaotic landscape of the fashion, music, and club scenes in the Japanese capital. After starting the website in reaction to the absence of media coverage for cultural events, they have become the international fashion community's de facto "in" to Tokyo nightlife. Nowadays, the duo is just as likely to be filling the guest list for a flagship store opening, as they are collaborating with brands such as Loewe, Marc Jacobs, and Acne Studios. Anchoring the site's coverage is "Disposable Lives," an ongoing photo series shot on disposable cameras that captures everything from neighborhood architecture to spontaneous after-hours moments.
We spoke with Dan Bailey of Tokyo Dandy, who shared snapshots from the duo's world in Japan.
How did you two end up in Tokyo? And, more importantly, how did Tokyo Dandy begin?
Back in 2007, 2008 there were at a lot of underground parties, but were no magazines for me to publish my pictures of them in. So we decided to create Tokyo Dandy as a place to post the photos between showcasing the things and people we were interested in. The Japanese media was still relying on press releases—often through fax—whereas we were going out and getting the information for ourselves and translating it into Japanese.
The blog is in Japanese and in English. How do you go about addressing two audiences at once?
The Japanese often differs from the English as the readers respond to language differently. We act more as a filter for information. If we like something, we naturally want to share it.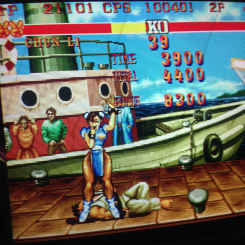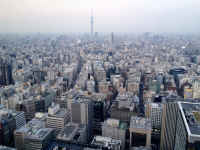 Tell us about a typical Friday night in Tokyo.
The best kind of night starts out in an izakaya around Shibuya or Nakameguro with friends before we DJ somewhere like Trump Room, VISION, or Bridge. We usually end up at karaoke towards 3 AM, before ramen and a cab home. But to be honest, that could be any night.
How do you go about finding new stories? What's happening in Tokyo right now that interests you most?
We pay attention to what's going around as best we can—good artists, galleries, musicians, and designers tend to be too busy to be proactive in getting their work out, so you have to seek them out yourself. At the moment, I'm interested in a new wave of hip hop crews that are tiny on the grand scale of the music scene in Japan but are carving out identities for themselves in Shibuya. I take an interest in who is going through Bunka Fashion School. We've collaborated with their students, and I make sure to include them when we are curating guest lists for Miu Miu, Louis Vuitton, Versace, etc. I think exposure to real world industry can help stimulate in ways the institutional setting of Japanese academia lacks.
In the West, it's common to think of Japanese style as being "futuristic." Is that accurate? How would you describe it?
In terms of architecture, for every futuristic Brutalist concrete beauty there are a thousand local neighborhood shrines, Shōwa-era shop fronts, and poorly designed offices awaiting the bulldozer. Regarding personal style, the reality on the street is just the same as any other major city—pockets of well dressed kids in the inner city leading out to conservative suburbs where time has stopped. Perhaps future styles are created by the seemingly effortless way in which many Japanese are able to take subcultures and existing styles and make them their own. In an age where "appropriation" has become such a dirty word, I admire this approach to personal style.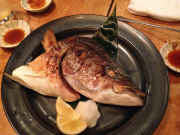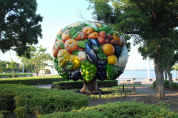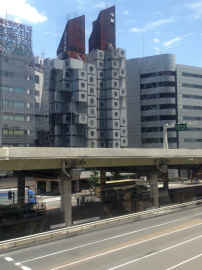 Text:

Thom Bettridge

Images/Photos Courtesy Of:

Tokyo Dandy