Thom Browne's Pet Passion
A Dachshund-Shaped Bag Reveals Menswear's Secret Canine DNA
Interview:

Emily Friedman

Photography:

Haw-lin Services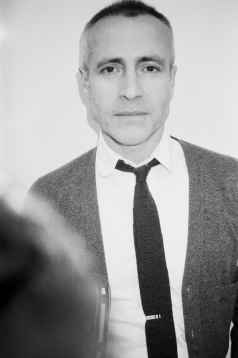 New Icons celebrates the stories behind particularly notable pieces from this season.
Sleek and alarmingly slender, the dachshund has been a men's style muse for decades. Its presence has a power that has been harnessed by a select group, which counts Andy Warhol, E.B. White, David Hockney, and Thom Browne as card-carrying dachshund owners. Imagine this: The four men are sitting around a table at the legendary Bemelman's Bar in New York. It's late, they've outlasted the other patrons, with empty martini glasses as an explanation for their boisterous laughter. Warhol's own Archie peeks his head out from under the artist's napkin. Each man is impeccably dressed, but the true accessory here is man's best friend.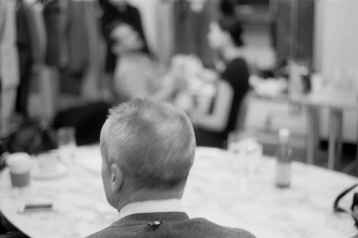 Designed with the interests of this imaginary party in mind, Thom Browne's newly minted Tricolor Funmix Hector Bag is a life-size sidekick-cum-satchel that is sure to turn heads, both canine and human. It is a tribute to the pet as muse—emphasizing the fascinatingly asymmetrical architecture of a dachshund's body. E.B. White's own dachshund, Fred, was often the subject of the author's adoring essays. "Fred was like a child in many ways," wrote White, "and sought always to blow things up to proportions that satisfied his imagination and his love of adventure. He was the Cecil B. DeMille of dogs."
Thom Browne's own dachshund and namesake of this bag, Hector Browne, is a ubiquitous fixture amidst the designer's tailored-yet-twisted Fall/Winter 2016 collection. He is patterned across suits, hats, and capelets in addition to this toteable doppelganger. The Hector Bag, in colorblocked pebbled leather with an engraved gold-tone dog tag for extra believability, is the perfect size for most of your essentials. Place him on a flat surface and he'll stand steadily on four legs. Take him through airport security and they might ask you for his papers. His presence is both functional and fantastical, a handsome asset to your carryall wardrobe.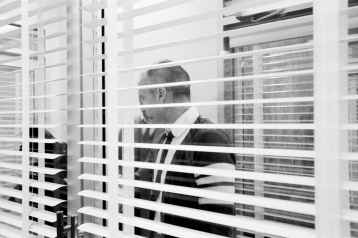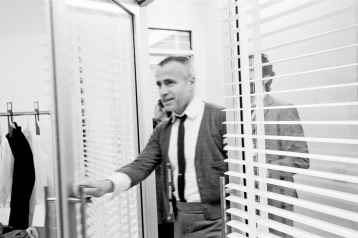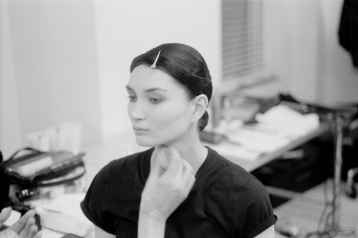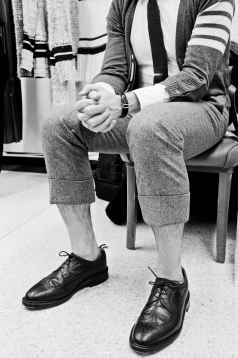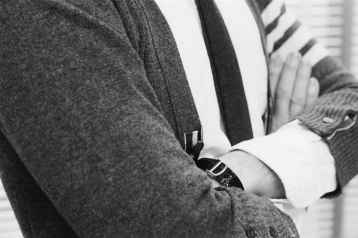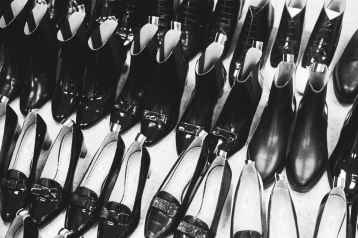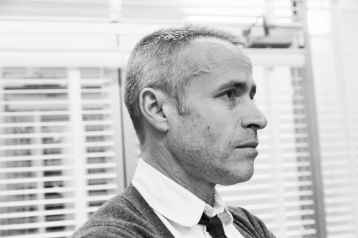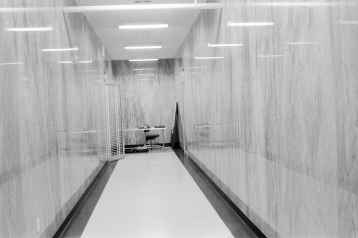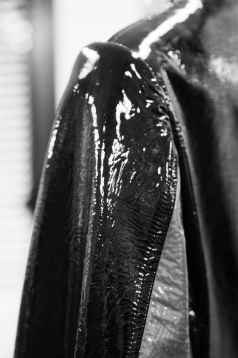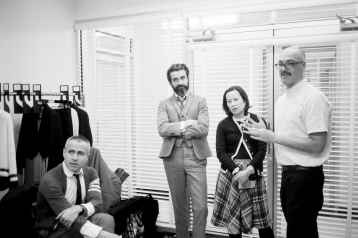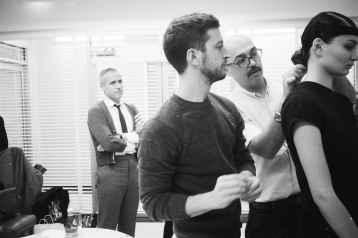 Interview:

Emily Friedman

Photography:

Haw-lin Services