Storage Space: An Interview with Fashion PR Brain, Brian Phillips
The Founder of Black Frame And Creative Director Of Garage Wants to Make Aspirational Content
Interview:

Katherine Bernard

Photography:

Annie Powers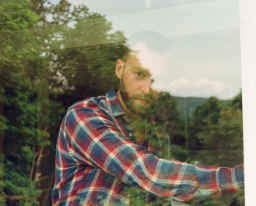 According to Brian Phillips, founder of PR agency Black Frame and its creative division Framework, and as of last year, Creative Director of the art and fashion biannual, Garage, the best reference for Phillips's creative process is a scene from the 1988 movie Working Girl starring Melanie Griffith. In it, the protagonist, Tess, proves that the idea for a big radio deal at a Wall Street investment firm was hers. She lays an issue of Forbes on the table, citing an article that mentions a client's interest in expanding into broadcasting. She then uses a Page Six item about a radio host hosting a charity auction, and a social diary-style piece that mentions the client's daughter organizing the auction to show how she began to think about the client investing in radio. She ends her media web narrative with "...and so now here we are."
Phillips' brain works the same. He follows an alloy of curiosity and elation only he can feel, or at least feel first, connecting brands, artists, institutions, intuitions, and communities to create fashion and museum shows, advertisements, films, and statements that make fashion artful, art stylish, and an ordinarily chilly industry both familial and humor-filled.
Black Frame began in 2004—when Phillips was 24—and Hedi Slimane, then the Creative Director of Dior Homme, was Phillips' first client. They met while Phillips was interning at Visionaire (still a Black Frame client today) and finishing his urban studies and architecture degree at Columbia University. His career since includes building the Rodarte and Opening Ceremony brands from the very first day, creating a perfumed stir with a Spike Jonze film for Kenzo World featuring Margaret Qualley exploding through a wall of flowers, as well as forming the new visual identity for Helmut Lang, reinstating the brand's heritage among its fans and tethering it to a time when it was run under the designer himself.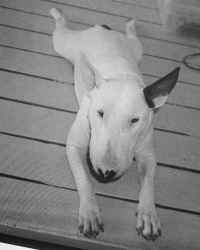 And so now here we are, in the Black Frame offices in Chelsea, just a couple blocks from Phillips' home where I've stayed while dog sitting for Winona, his happy, hulking bull terrier baby. I'm struck with an unexpected sense of loss when I hear that today—in just a minute, actually—Phillips is getting the keys to his new apartment on the Upper East Side. It's a dramatic neighborhood change that suggests he's on the up: growing up, moving on up, changing it up. But before he opens a new door, I wanted to sit down with him and talk not about a release, a launch or a show, but about how he chooses to spend his attention and enthusiasm, and some of his favorite ideas, ones he's still sitting on.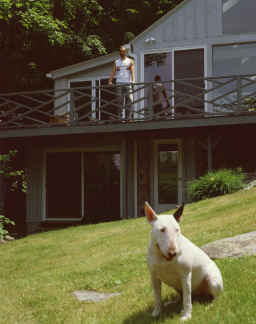 Talk to me about Garage. Why go back to editorial? Why a magazine now?
Honestly, I had no intention of working on a magazine. It didn't even cross my mind. There was a point maybe in 2005 when I wanted to start an art magazine, and was kind of putting ideas together and running it by Cecilia Dean, and I ultimately realized I had to shelve it. Funnily enough, the idea was for an art magazine that was like a newspaper that was only distributed at art fairs. Which is essentially what The Art Newspaper and others did. But that was my concept, the targeted distribution model. I started Framework because I was interested in film and content, and exploring how we could help brands make compelling content with moving images. As that moved ahead, I became focused on still images related to branding and brand identity. Logos. All that stuff. I think the reason why [Garage] made sense for me immediately was because it's a biannual magazine that focuses on art and the intersection of art and fashion and culture.
Have you been having fun?
I have. My focus on Garage is really on how things are visualized from a fashion and photography, and typographic perspective. Also shepherding the general direction of the magazine with the team. So at a moment when media is so beleaguered and I see a lot of compromises being made editorially, the interesting thing to me about a biannual is you have space to focus on uncompromising content. You have time to make things that are aspirational.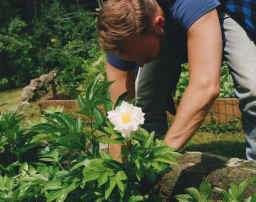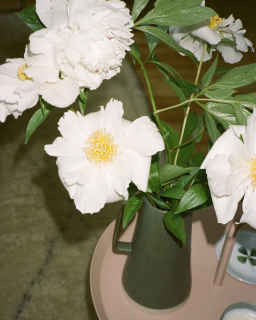 Do you keep a bank of ideas? How do you keep track of what you want to do? Do you have a notebook? Or is it born out of conversation?
I get a bee in my bonnet and once it's in there, I don't have to write it down. It's just stored.
What's your queen bee? Do you want to make a feature film someday?
I want to write and produce a feature film. I don't see myself as a director.
Do you feel like Framework will evolve into a production company?
I think so. We're producing all these films for Kenzo. We're producing films for Woolrich and Helmut Lang.
I realize now how much content is stored. Like even commercials I saw as a kid. I was talking to a friend who is from England, and realized they didn't know about the same jingles that echo in your mind as an American. We got into a conversation where I was trying to unpack the American songbook of commercial jingles. Like, "Gimme a break, gimme a break…" All that stuff is part of this register of creative ideas.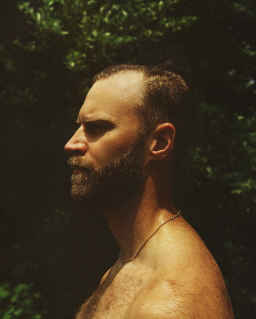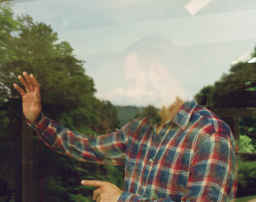 And that's how you know what to subvert, too.
I'm part of a the last generation of people that grew up without the internet. I got a cell phone when I was 15 or 16. We had dial up. It was a pain to get on the internet but I'm really grateful for that because you don't take things for granted. The temporal nature of your process and expectation for things is not as condensed.
I think a lot about the pre-internet generation—I'm right on the edge. You honed your instincts before algorithms were there. How much of it is a programmed response?
I keep meeting people who contradict that. I have a friend in Paris who is a designer, and he's probably 10 years younger than me. And we were connecting about the dark web and how a lot of young people are aware that things have been mediated and censored with these crazy algorithms, and you have to search in other ways. And libraries and museums, and printed matter are so integral to recovering all of that. Like, the algorithm of search is completely dictated by someone we don't know, a program. And that determines what information and images you will see. But if you go into a library and look at a bookshelf, your sense of discovery lets you go down a rabbit hole of information.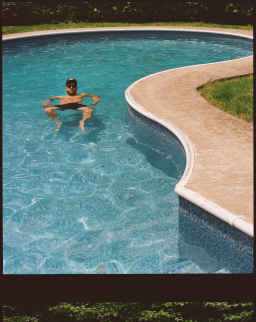 It's letting your brain make associations. Have you started archiving for Black Frame? I moved to New York right after you started Black Frame, and the emergence of brands like Opening Ceremony were some of the first things I felt I discovered here. And now it feels like a history.
I wish that I was better. I've kept lots of things, but I get frustrated when I go into old boxes and find things. I'm like "Oh my gosh, I should have taken better care of this invitation." But then I also get sick of having so much stuff.
It's funny to think about the amount of time it takes to become sentimental about something.
That's what I love about Instagram in a way. If I had time I would set up an Instagram that was just archival Black Frame stuff. You know, I was cleaning something out and I dug up this old Rodarte invitation that was from when they had their exhibition at the Cooper Hewitt Design Museum and—not that I'd forgotten about it—but when you're doing so much, and fashion is just like next, next, next, next...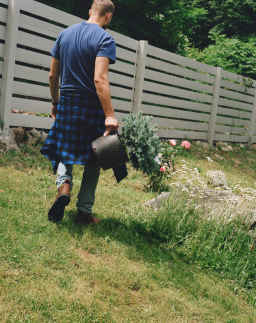 How do you convince people to let you do things that they've never done before?
You have to build their trust and you have to have a precedent for going to them with good ideas. I get frustrated sometimes because I have all these ideas but I haven't built that trust yet. I just want say "Listen to me! I have this idea!" Something I think would be so amazing and is desperately needed at NYFW, is to put two shows together, maybe in dialogue with each other. I'd love for Hussein Chalayan and Eckhaus Latta or Telfar to show in conversation with one another. Maintaining the integrity of their own vision, but inviting an audience to see something with two creative visions that share some underpinnings. I've never seen that before. We need to rethink how we approach these models and try to be a little more editorial about it. I mean, wouldn't you be excited to get that invitation?
Yes. There's a beautiful metaphor in sharing space.
I have such huge respect for Hussein as a creative and the great things he's accomplished, and I don't think he's on the radar of many. He's been in a million museum shows and has been written about by the fashion historians, but the hype kids don't know about Hussein. And I think that's lame. It would be great for the fashion infrastructure that exists to frame up these conversations and exciting collisions in new ways that aren't so driven by…money.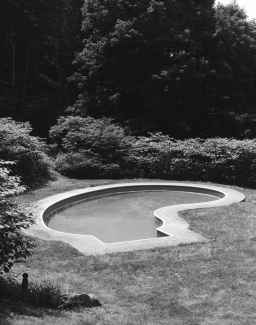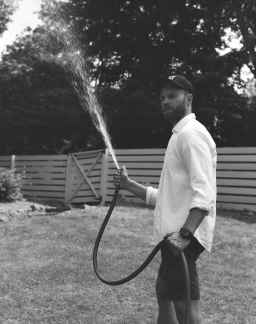 Last question, in the future, if you make a film for example, how do you think it will feel to step into a room as the artist?
I don't know! I think the greatest thing about my job is getting to work with so many different thinkers and people with different approaches and sets of references. And that is what I want to continue to do. I'm part of a community of people, always. And that's never going to change as long as I'm still working.
Katherine Bernard writes the Critical Shopper column for The New York Times and develops creative narratives for brands.
Interview:

Katherine Bernard

Photography:

Annie Powers

Photography Assistant:

Tim Hoffman