An Outline of Fall's Strongest Silhouettes
Text:

Mary Tramdack

Photography:

Arkan Zakharov

Styling:

Sasha Wells
The most important space in fashion isn't in the front row of the season's most-hyped runway show. It's the space between the body and the garments it's wearing. Slowly morphing from season to season, the cuts and proportions that define this space change shape almost like living forms. One season sees more volume at the shoulders; the next sees waists suck closer to the body and hemlines creep down. Silhouettes are living and evolving things. And as the key shapes we've identified for Fall 15 show, we've caught them at a moment of particular drama.
These shapes are unashamedly themselves: less a response to traditional notions of what's flattering than a series of sculptural forms the body exists within. From oversized flares and strong shoulders to protective cocoons and dramatic volumes, they all make a strong statement.
This season, they're not retro. Flared trousers with a long, loose fit only passingly recall their 70s antecedents – the debt is more to rave than rock. They're a nod to the scaled up shapes of 90s sportswear and counterculture, but brought into the context of today's adventurous tailoring. In suiting-style wool with creases and pleats, Marni's generously proportioned legs turn into an investigation: how far can a classic pair of trousers be pushed? The addition of a layered skirt places them squarely in 2015: volume on volume.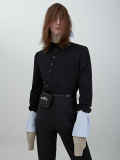 An accentuated waist isn't news. But in light of the androgynous tendencies of this Fall's menswear, it does take on a new flavor. The belted waists of vintage safari jackets and military uniforms reappear to balance strong shoulders and wide legs, but this time with a note of delicacy that keeps oversized cuts in check. Tucked into high-waisted J.W.Anderson trousers and cinched with a Toga Virilis bag belt, a pinstriped Comme des Garçons Homme Plus blazer adds a slanted placket to the equation: a subversion of a masculine archetype that fits right in. All together, they map out a power suit for a new, more fluid era.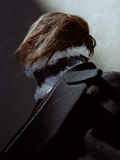 Plot the dimensions of the season's overcoats on a graph, and you'll see them moving outward in all directions: shoulders out, hems down, collars across. But it's the broad and bold shoulders that lay the foundation. When properly tailored, they contribute crispness and a commanding presence, and structure for a long length to hang from. Case in point: the floor-length Raf Simons coats that underpin a collection the designer summarizes as "youth on a pedestal." With hints of deconstruction and tailored silhouettes that harken back to the Antwerp of Simons' early years, they make a strong case for the power of nostalgia – and the enduring power of a well-cut shoulder.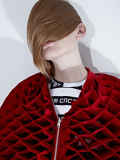 Protection and comfort: not two words you'd typically associate with Japanese fashion at its most avant-garde. But the enveloping, cocoonlike silhouette that Junya Watanabe explores in his Fall collection is a popular one, and we're chalking it up to these two qualities. A shrug formed from a honeycomblike network of dimensional pleats embraces its wearer in a three-dimensional oval that's simultaneously soft and rigid, structured yet airy, organic and mathematical. It conjures up thoughts of how cocoons shield and nurture the insects within them. But Watanabe's reputation as relentlessly experimental designer – and protégé of Rei Kawakubo – points to an exploration of shape as a pure value: a goal in its own right.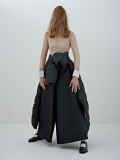 After years of skinny silhouettes, the pendulum swings back the other way. Designers are rediscovering the ease and fluidity of wide-legged trousers and culottes – not to mention their undeniable authority. So look to London designer Yang Li to give a pair of supersized legs as much drama as a ball gown. They take on the same dreamy power and street romance as the billowing skirts he's known for. It's the sheer presence of a major volume that anchors the fantasy. Call it anti-body conscious: a vote for the power of commanding shapes over second skins.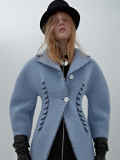 Is it the new hourglass? Or the return of the power suit? Voluminous shoulders are making a reappearance on a scale not seen since the 80s. The effect is undeniably authoritative, but this time, it's softer. An Acne Studios coat in ice blue bonded wool is a collection of curves: rounded shoulders mirroring the lines of a nipped waist and princess seams, all delineated with unexpected rope lacing. It speaks to a new conception of volume – one that announces itself with a quiet confidence.
Text:

Mary Tramdack

Photography:

Arkan Zakharov

Styling:

Sasha Wells