Reading Materials With Kaitlin Phillips
A Literary Look at
What's In The Bag
Text:

Kaitlin Phillips

Photography:

Brent Goldsmith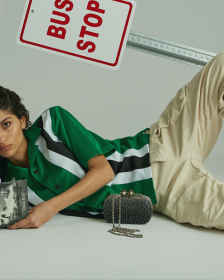 How much time spent waiting—for the bus, the train, the perennially late friend—is spent half-reading? Half-heartedly reading, that is. We zone out and stare off into some middle distance. We compulsively scroll through our phone while listening to one song on repeat. We read the same three pages of our book, over and over. Nothing sticks. The sentences seem somehow wordless.
But what about those books that grip us? That we cancel plans for, or leave the party early for; that we wake up to read, and fight sleep to read. Those books that we recommend to anyone that will listen—that feel like antidote but also, become a litmus test for fast new friendships?
We asked writer Kaitlin Phillips to share her favorites, pairing them with this season's most covetable bags.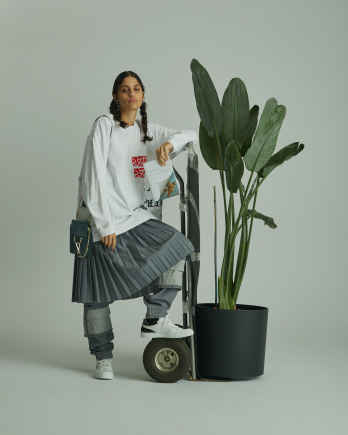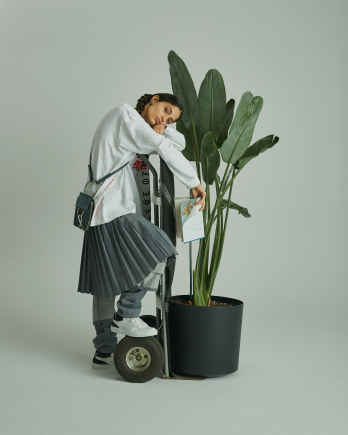 Transit (2016) begins with an unsolicited email from a tarot reader. Faye, the narrator, dismisses the sender as a charlatan, but pays her for her services anyway. She's a glutton for the idiosyncrasies of the world. The premise of the book is egalitarian and quotidian: Faye meets strangers, listens to them, and elucidates for the reader their flaws and inconsistencies. From time to time, the people who cross her path elicit her wan sympathy, an exchange which has the tenor of a criminal sentencing. Faye neatly dispels the myth of the "passive listener." She sees cracks everywhere. The type of woman who fixates on the mismatched concealer of a barista at Starbucks. Her honesty does, at times, seem like a character flaw that she has elected to observe. In fact, she seems to have a willful capacity to stay in every conversation—whether it be with a carpenter or jilted ex-lover—until she elicits a flash of unvarnished charm in her companion. Her world is full of selfish and self-absorbed people, but her willingness to let anyone capture her full attention suggests that no one is short of redemption. There is a word for novels that succeed in treating its characters with this kind of humanity: a triumph.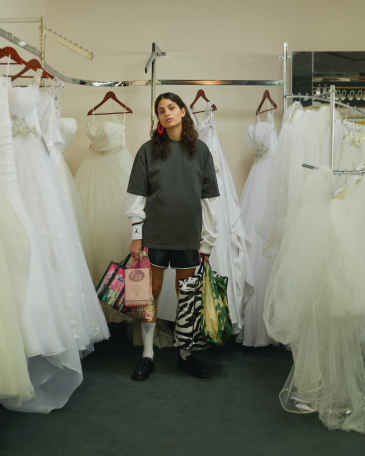 A Little Decorum, for Once by W.M. Spackman
ADULTERY WITH DISCUSSIONS was the 1985 headline for The New York Times review of A Little Decorum, for Once. It's a post-depression era talkie about "the wilds below Canal Street." This is not a sober little novel. Daddy's girl Sibylla is having an affair with her best friend's husband, a Classics professor. Sibylla is cheating on her husband, a hulking poet described as "a splendid jock of a Discobolos" by his stepmother, a glossy magazine editor, who has had many affairs with Sibylla's father, named Scrope, a writer for her magazine. ("Daddy loves the word 'blandishment'!" Sibylla giggles to her husband.) Everyone in this book is in love with a writer—even Sibylla's aunt runs off to the Antibes to be with her book publisher—which means they're the sort of people who would rather talk about their affair than actually have it. A writer's favorite postcoital activity? "Would it he wondered amuse her to hear a rejection his agent had just sent him from a French publisher?" Oh! This novel fills me with rampant nostalgia for Radcliffe, where women stamped their feet, and shoved their horn-rimmed glasses up their nose, and accused their suitors with gusto: "Do you just subjectively and arbitrarily decide on sight who's a femme sérieuse for you and who isn't?"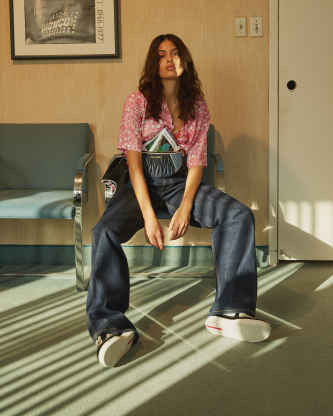 Lives of the Saints by Nancy Lemann
The best Southern novels ultimately do little else than evoke the languorous climate in which they're written. Nancy Lemann's Lives of the Saints (1985) opens on a debaucherous wedding in New Orleans in high heat. In the garden, a guest drives into a brick wall. The bride, a woman named Mary Grace, is having sex in a bamboo grove—with an ex-boyfriend. On the dance floor, a man is looking at the narrator, Louise, as if she has "just fallen out of a tree." These are a people that take leisure seriously. No one can hold down a job, preoccupied instead with drinking, having breakdowns, and coming unglued. Louise is helpless to resist a fop with charms as haphazardly aggressive and enchanting as wisteria. In just over a hundred pages, she narrates their unrequited love affair, and captures the spirit of the south. Read this book in the bath.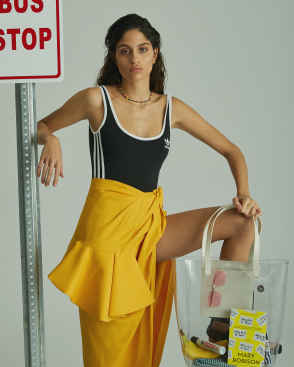 Why Did I Ever by Mary Robison
In 2001, Mary Robison casually told a reporter that her boyfriend has no idea who she is, not even that she's a writer. She uses a pseudonym. I've always wondered what, if anything, he thinks she does all day. Maybe nothing! Certainly her most famous novel, Why Did I Ever (2001), is a diary of an underachiever named Money. Like Robison, she moonlights as a script doctor for Hollywood screenplays. Technically. Most of her time is spent running erroneous errands. Money calls her psychiatrist—the other kind of script doctor—trying to finagle speed. She leaves clothing all over town, hoping her scent will lure back the cat, Flower Girl. She ignores faxes from her boss, Belinda. ("Belinda's afraid of chain letters. She shouldn't be allowed to pray.") She drives to New Orleans to stay with "the moron New Boyfriend," because he doesn't know where she lives. In her suitcase? A bunch of knickknacks with little white labels that say SOLID GOLD. She used a glue gun. "Now I get to watch as he hesitates to touch things that are made of wood, paper, rubber, or glass." It's a funny little book about…following the money trail.
Sweet Days of Discipline by Fleur Jaeggy
Everyone has their favorite genre of campus novel. I like boarding school novels. The best aren't even coming-of-age novels, plumbing instead the more unsubtle and stagnant ground of personalities perverted at the root. They are novels about the kind of boredom that festers into obsession. (Platonic love doesn't offer the rude politics of sex to determine whether you are a winner or loser.) At a crisp 101 pages, Sweet Days of Discipline (1991) is the story of an unrequited love affair at an all-girls boarding school in the Appenzell. They take 5AM brisk constitutional walks, and attend chapel. The narrator, now a grown woman, carefully traces her relationship to an indolent, intoxicating girl named Frédérique. Her first impression of the object of her affection: "She had no humanity."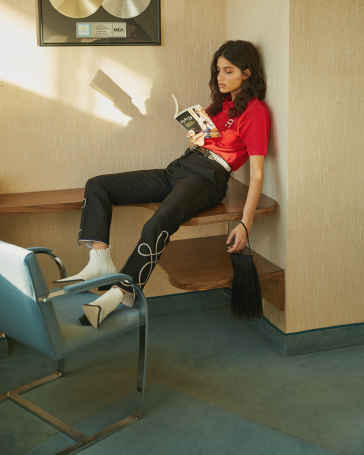 Sylvia by Leonard Michaels
It seems obvious to me that a woman who marries a writer accepts that she is giving her husband a story he may not be able to resist when she kills herself. Leonard Michaels's "fictional" diary of his year with his first wife, Sylvia (1992), is as irresistible to the reader as apparently it was to its author. Quixotic, temperamental, bored, and vindictive as she was striking, Sylvia was dead before she turned 25 It's a 1960's Love Story to rival the movie. She lives in a six-floor walkup in a Greenwich Village tenement with a friend of his. He falls in love at first sight—she's just come out of the shower, and he watches as she slowly combs her waist-length, inkjet black hair. They spend their days arguing to exhaustion, and pretending to write. Sylvia hears voices. She's flies into rages. She spends hours furiously studying Latin which, Leonard thinks, she chose to study just to spite him.
A friend of my ex-boyfriend recommended it to me as a cautionary tale for crazy women. I see it as bible: It's important to know how to catch a man's attention, and hold it beyond the grave.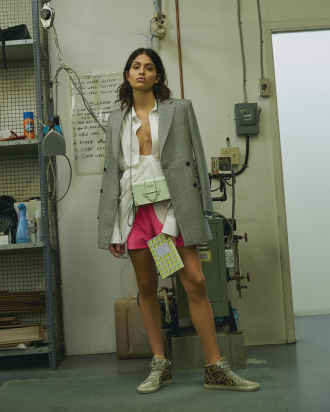 Party Going by Henry Green
A dead pigeon on the first page of a novel can be a bad omen. But what if you squirrel that bird away into your purse, for safekeeping? This question is posed on the first page of Party Going (1939), the first incident in a series of attempts at propriety (like giving a creature its proper funeral) that goes off the rails. Party Going is an aptly titled anti-FOMO novel about a group of frenemies frantically preparing to depart on an ill-planned summer vacation at the turn of the century. There is a complete lack of impulse control in this novel, and an overabundance of misinformation. No one is particularly happy. The plot quite literally goes off the rails. The traveling party in question is fogged in at a hotel waiting to depart London by train—none are running. They consist of a dodgy hotel detective, a cosmopolitan man named Max, his best friends, and the two women he's double-timing: a rather insecure woman with a wet noodle fiancé, and a ruthlessly posh society woman named Amabel.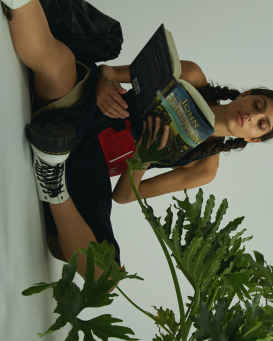 Camino Island by John Grisham
The first sex scene I ever read was in John Grisham's The Firm, at the public library. A hotshot lawyer is photographed having sex with a Brazilian prostitute on the beach; I believe she worked at a jewelry store. Worried I'd be flagged for renting all of his books—which could only result in a call to my father's law office—I crouched over the YA table, shielding my activities from the librarian. I wouldn't have returned to Grisham this year were it not for Janet Maslin, the former Times staff critic devoid of literary snobbery, who likes the heist novel Camino Island (2017). The story begins in the Rare Books section of the Princeton Library, where a gang of thieves are stealing The Great Gatsby, a book about a thief with a "high Gothic library" of uncut books. (Like most genre novels, a John Grisham "thriller" is best read as a cheap paperback, and kindly discarded for the next passenger on a transatlantic flight.) Books might be the only ethical thing you can purchase at Walmart, and I suggest this one next time you're marooned in those ill-lit aisles, shopping with your grandmother.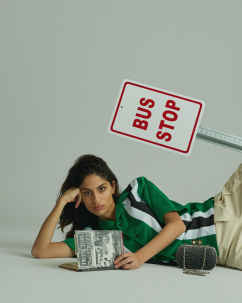 The Princess of West 72nd Street by Elaine Kraf
Elizabeth Hardwick wrote: "A woman's city, New York. The bag ladies sit in their rags." Elaine Kraf was also partial to the particular breed of New York Woman who thrives on the margins of the metropolis. The Princess of West 72nd Street (1979) is the zany first person diary of a manic depressive painter imbued with a rather demented charisma. And a split personality.
A "hardcore Westside woman," Ellen believes herself to be the literal princess of West 72nd Street. She in fact calls herself Princess Esmerelda, and wishes to decree that all married men get a tattoo above their penis that says so. She diligently appears for official state visits wearing dozens of rings and rags, greeting the citizens of her kingdom at her favorite Greek luncheonette, the Oedipus. No virgin, Ellen/Princess Esmerelda pursues a series of romantic couplings of the variety available only to women with a New York dating pool: an illusionist who doesn't cut his toenails, a urologist with a pee fetish who always has a rose in his lapel, a nearsighted academic (who turns out to be a sadist, and her ex-husband), and a Reform democrat lawyer. "As for murders, some of my best friends are murdered and raped on the elegant Eastside," Ellen/Princess Esmerelda reminds us, swelling with hometown pride.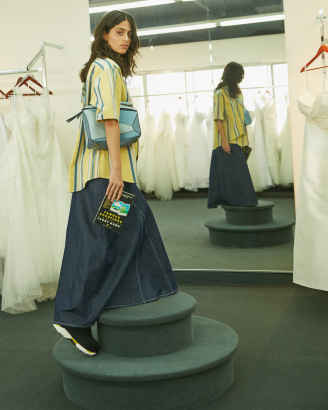 Famous Questions by Fanny Howe
It's a good idea to go home with a boy Marxist once, if only to learn that snobbery is not in fact a class issue. I've picked up a lot in bed from people on the left, but I would argue that there's more to learn from women writers with politics so sturdy they can be easily sifted out of a novel, like flecks of gold. Getting a political consciousness by this method is akin to learning a (moral) language while you sleep. Doris Lessing, Vivian Gornick, Grace Paley are the gold standards, but Fanny Howe is my favorite.
Famous Questions (1989) is a silky little story about a woman of great feeling who falls prey to her own principles and naivety. On the first page of the novel, Roisin (pronounced "Rosheen") invites a beautiful, self-serious grifter named Echo into her home. Within days, she finds herself fighting with the seemingly innocent Echo for the attention of her husband-figure, a sensitive, broad-shouldered filmmaker. Howe is preoccupied with these kinds of unwitting love triangles. She doesn't shy from evil or banality, or women puzzled by what it is exactly they have brought upon themselves.
Kaitlin Phillips is a writer living in Manhattan.
Text:

Kaitlin Phillips

Photography:

Brent Goldsmith

Styling:

Romany Williams

Photography Assistant:

Will Jivcoff

Hair and Makeup:

Ronnie Tremblay / Teamm Management

Model:

Lynn / Folio

Production:

Alexandra Zbikowski

Production Assistant:

Erika Robichaud-Martel