How to Unravel a Minimalist Lifestyle
Text:

Adam Wray

Photography:

Rebecca Storm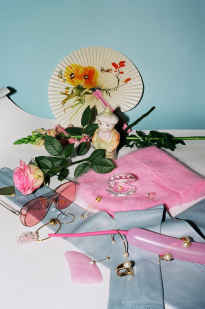 In the middle of the Pacific Ocean there is a whirling vortex of trash called the Great Pacific garbage patch. A dismal interlocking of natural and built systems, it is an ever-expanding mass of junk and chemical sludge, pulled together and trapped by swirling ocean currents. Largely invisible, even from a boat passing through it, it grows and circulates, standing as the noxious byproduct of post-industrial life on Earth.
One could not ask for a neater metaphor for how our lifestyles bend towards bundling chaos. But while the spaces waste collects are kept mostly out of sight and mind, our unwanted stuff affects us visibly and materially, too. Our closets overflow with seldom-worn clothing that ends up being stuffed in garbage bags and dumped in the donation bins that dot city streets. We move through built environments so saturated with advertisements that we now barely notice them. And digital space is not much better—even with ad-blockers engaged, the Internet is hectic. Even our cables seem to magically tangle into each other when left in drawers.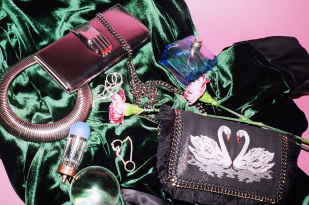 In the early 2000s, the minimalism aesthetic reemerged as a force in art, architecture, and design and quickly evolved into a cottage industry of self-help and lifestyle porn. It was framed as a method of regaining control over one's surroundings in an uncertain and overwhelming world. The irony of the minimalist style movement is that it has inspired so many books, articles, tasteful garments, and pieces of furniture that it now almost constitutes a type of clutter unto itself. It is the photo negative of Fight Club's dorm-room philosophy, "The things you own end up owning you." Obsessed with less, we find ourselves governed by stuff in a new way.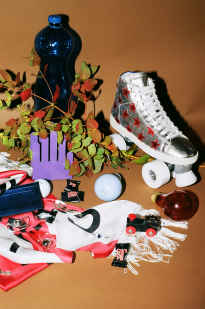 The implicit message of the minimalist doctrine is that living with clutter is a moral failing, an inability to control oneself and one's surroundings. This is an effective strategy for selling books or generating clicks, but it unfairly places the burden of a shared cultural problem onto the individual. We are living in an epoch of accumulation that began with the Industrial Revolution, when our capacity and desire for both the production and consumption of stuff began advancing in lock step. We make more faster, distribute it more efficiently, and sell it for less. Money travels up the chain while stuff settles like sediment.
To resist this sort of social momentum requires resources most do not have. To have fewer but better things means having to purchase them. To achieve Inbox Zero means having the time to reply to each email as it arrives or to devote time to regular maintenance. Less is now a luxury.
A minimalist, clutter-free lifestyle has its charms and obvious appeal. It functions as a hobby, a coping mechanism, an outlet for nervous energy, and there is nothing wrong with wanting beautiful, well-made things. Plus, it Instagrams well. In the middle of the oceans, the garbage patches bloom outward.
Text:

Adam Wray

Photography:

Rebecca Storm