Photographer Maxime Ballesteros Explores the Sultry Capital of Southern Spain
Photography:

Maxime Ballesteros

Amidst the cobbled streets of Seville, the city's motto, "NO8DO," is blazoned upon flags, signs, bullfighting programs, and even parking tickets. Believed to symbolize "No me ha dejado" in Spanish, the illustrious phrase is an accurate manifestation of Seville—"It has not left me." Despite decades of perpetual gentrification, the city upholds an unwavering adherence to its romantically audacious spirit.
In his latest editorial for SSENSE, photographer Maxime Ballesteros captures Spain's Andalusia region through the ventures of a curious triad—a true exploration of infinite uncertainty.
Time moves slower in Andalusia. Maybe it's the sun, or the empty winter streets of Seville—so narrow, painted in white, blue, and yellow, covering graffiti from a time long gone. Maybe it's the bitter orange trees flourishing everywhere, or the infinite roots of old fig trees crisscrossing the ground for generations around Maria Luisa Park, holding Venus in its hollow like a feather.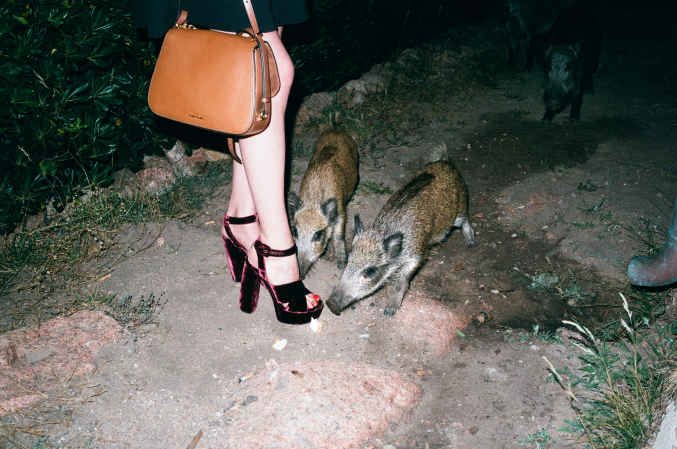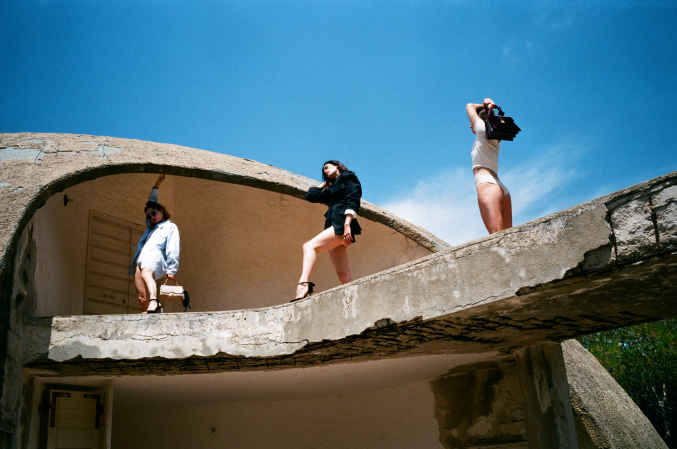 The smell of incense sold to tourists, the gothic arches of the churches—they enhance a nostalgic feeling of something I never lived. Paced by the flamenco clapping and guitar that floats in the air, both in my head and in the scattered noises from the open windows of cars and bars.
Filippa shares tales of a time when she was living in an apartment here—on her balcony, listening to Jose sing to her from the street, before she'd fall in love with him. In a different life, a few generations back, a side of my family that I never really knew lived here as well. Maybe a hint of Bulerías still flows through my veins.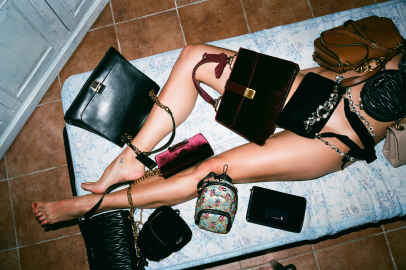 We arrive to El Rocío to find a village covered in sand, we feel like we're in the far west. Everybody is dressed up—leather riding boots and Cordobes hats, with a hint of British style. We might be some of the only people not riding or trying to tame a pure Arab or Andalusian horse.
Riders get comfortable on their saddles before drunkenly showing off their drifting skills and splashing mud all over. The ladies ride sidesaddle in the most elegant way. Music is everywhere, and when the night comes, we only see silhouettes of these beautiful beasts trotting in the dark. So close but so far from their wild brothers, running free in the Doñana National Park, minutes away.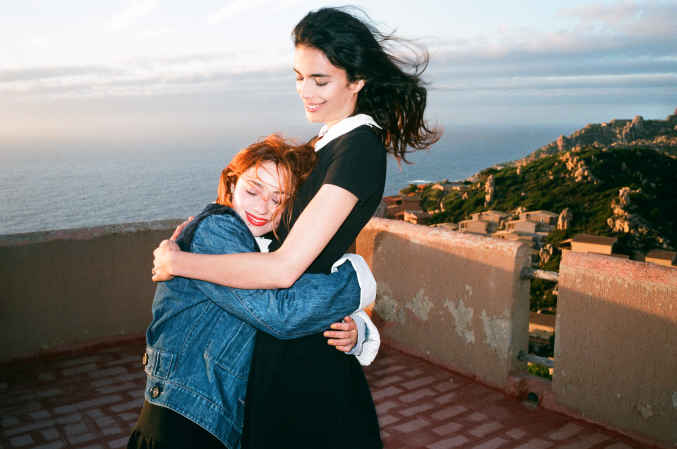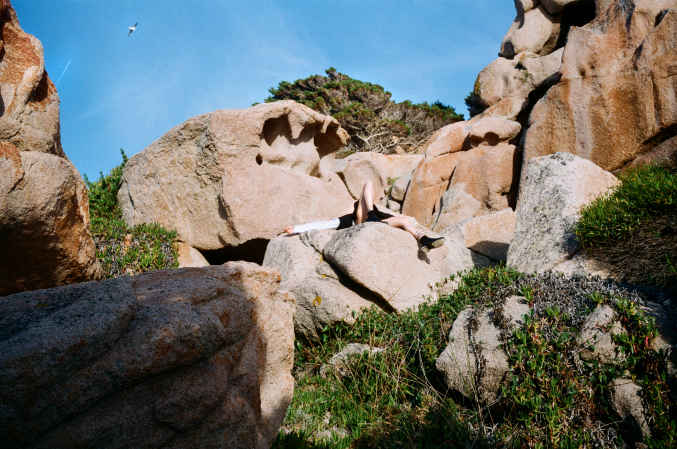 We meet Jose and speak a mix of Spanish, English and Palmas to understand each other. Filippa hasn't seen him in 10 years. You could read fragments of their history in their eyes. Love stories are always so powerfully sad and beautiful at dusk. We want to visit a neighborhood of Seville that Jose knows very well, the nest of some of the best Gitano Flamenco. Too risky to go on our own as gringos and outsiders he tells us.
Jose meets us at Las 3000 Viviendas where we are welcomed by his cousins. He yells in Spanish from the street to the locals, curious at their windows. We introduce ourselves before dozens come down to join us. After a few notes of guitar, Jose begins to sing from the heart. Under the benevolent glance of Camarón, painted on the scraped wall behind us, is one of the most important Flamenco figures in the Gypsy community.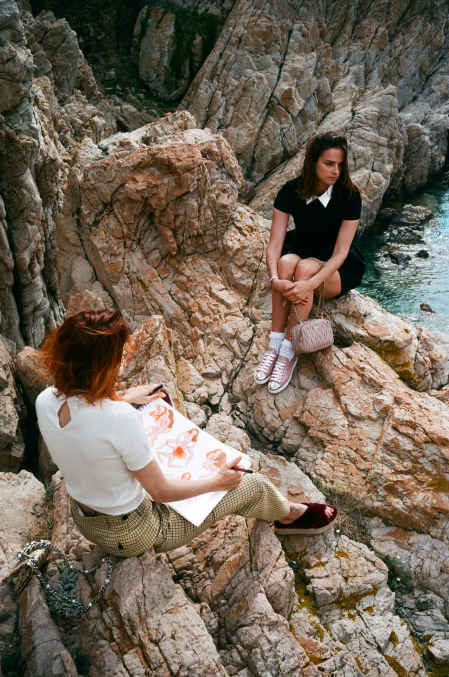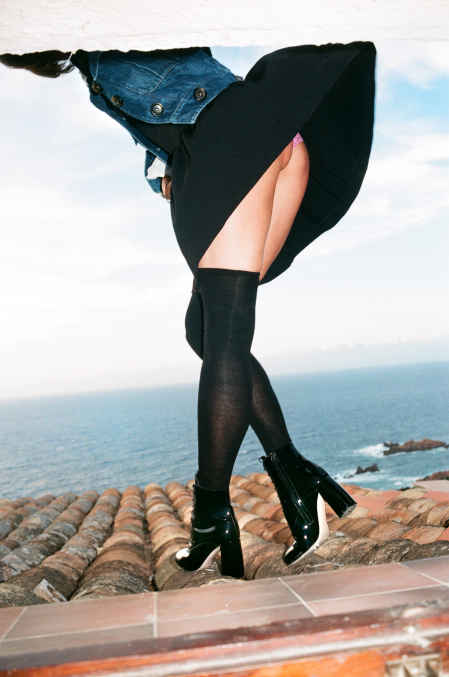 Everybody around, young and old, clap the quick rhythm in the most natural way. It's like breathing. The sun makes everything shine and the music echoes far away. All the cracks on run down houses, barking dogs chained to the trees, and broken glass and bits on the floor seem to be forgotten for a few minutes.
Every night we wander in the cold, passing through large groups of kids on the street mixing rum and cokes. We end up in the same bar—open until the last person stands. The smoke of cigarettes blurs the walls, draped in Andalusian and religious iconography. We drink our whiskey-sodas under the eyes of dark wooden Christ figures and pictures of Luz Casal hugging the owner, lit by candles between plastic flowers and red velvet. Romantic copla songs fill the room like a cloud of love and pain's lament. The owner, dressed sharply in a tailored suit, and his young boyfriend play endless games of dominos at the bar.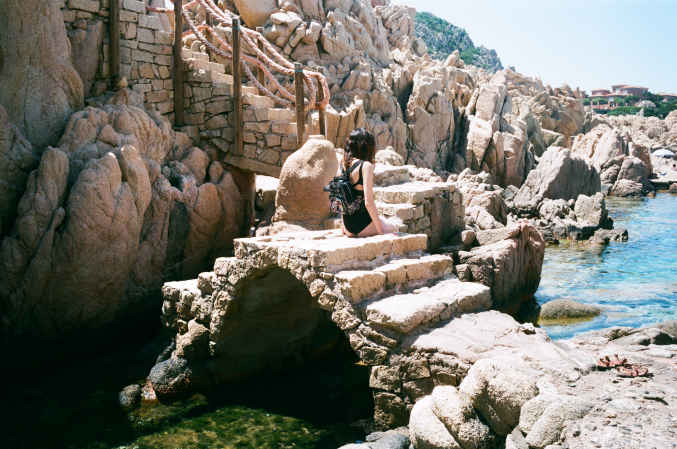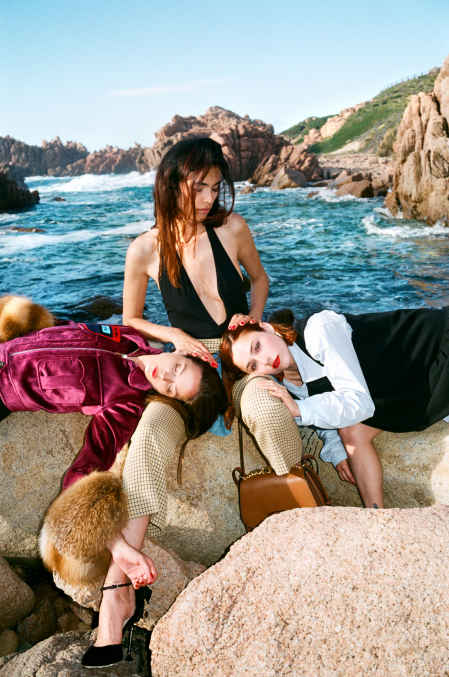 Leaving Carmona, we spend some quality time with cuddly donkeys and goats on dirt paths lined by old cacti. We drive through deserted highways and villages—the scrolling landscape has a timeless quality in its winter shades of green. It feels like we're rolling into the void, on an Alberto Iglesias soundtrack. There's so much space to imagine in the open and empty passageways. It feels like a Buñuel dream, taking us to nowhere and to any place at the same time.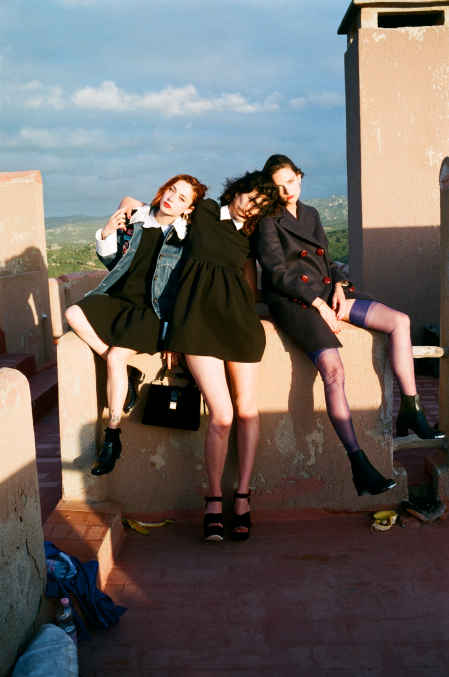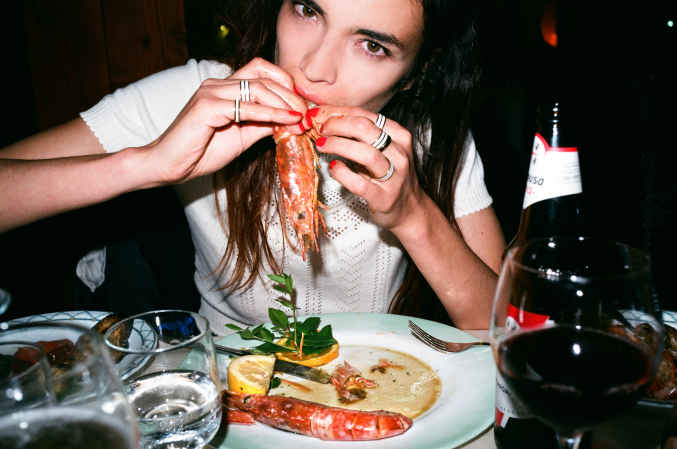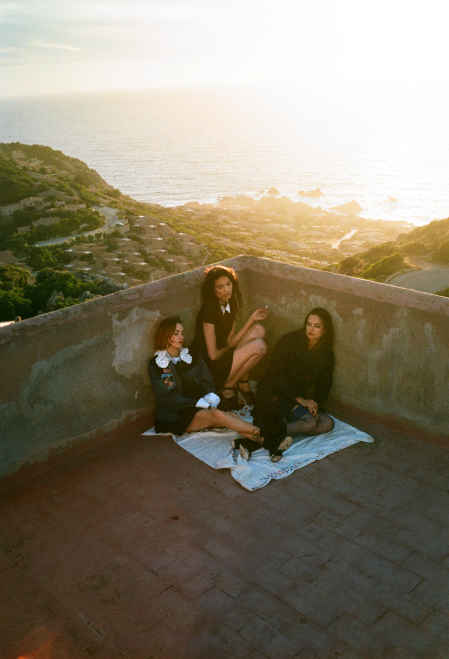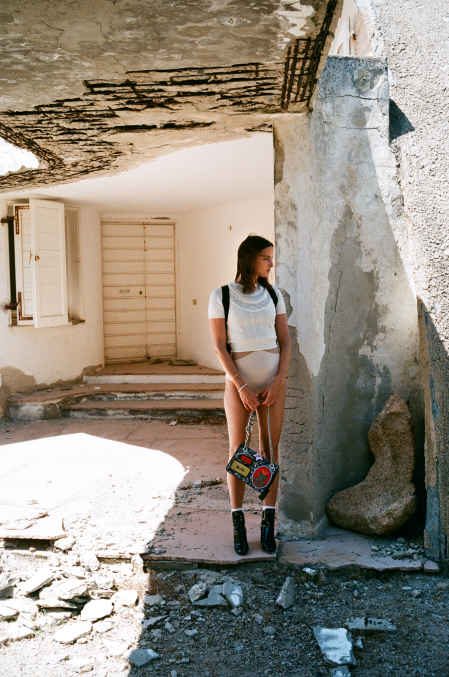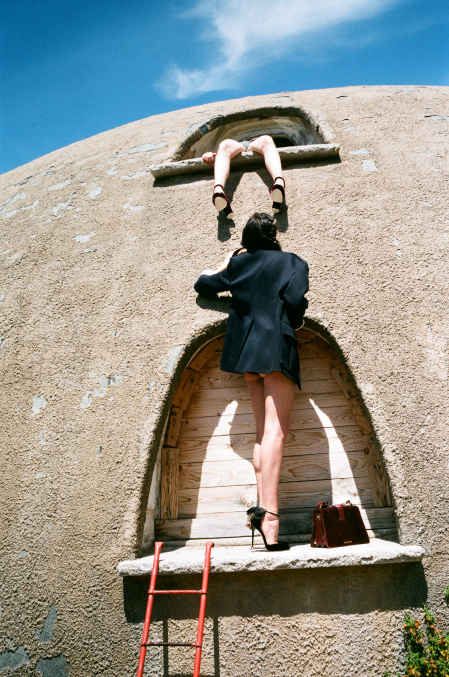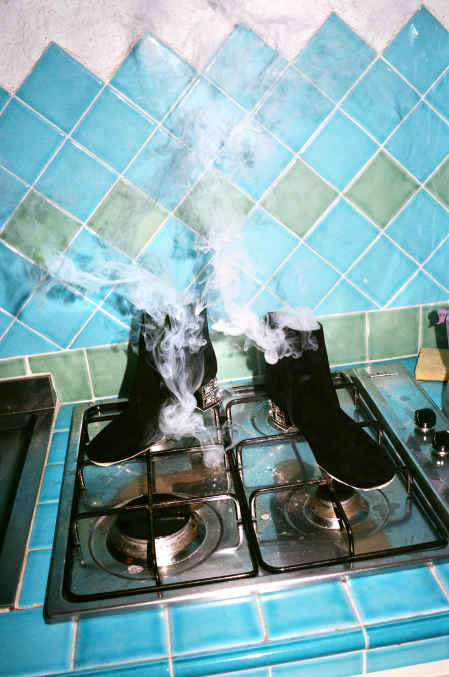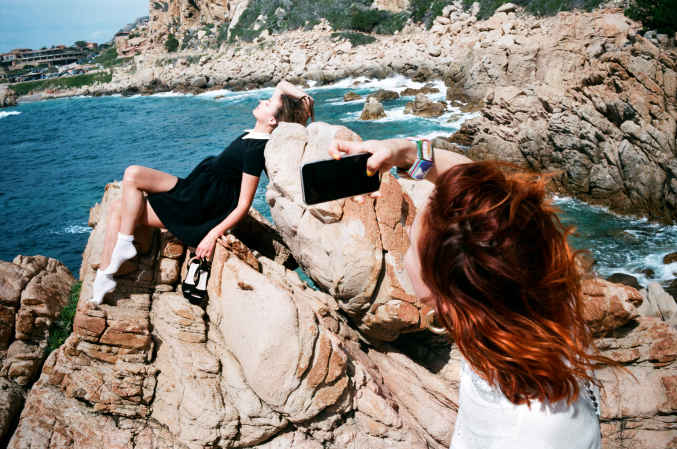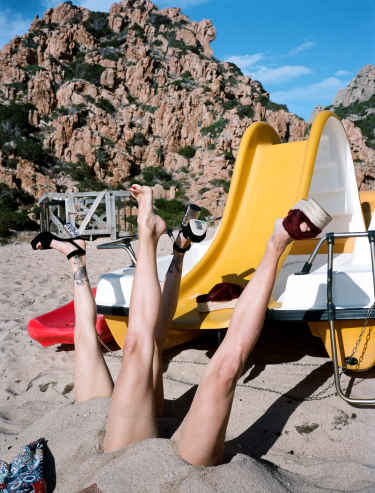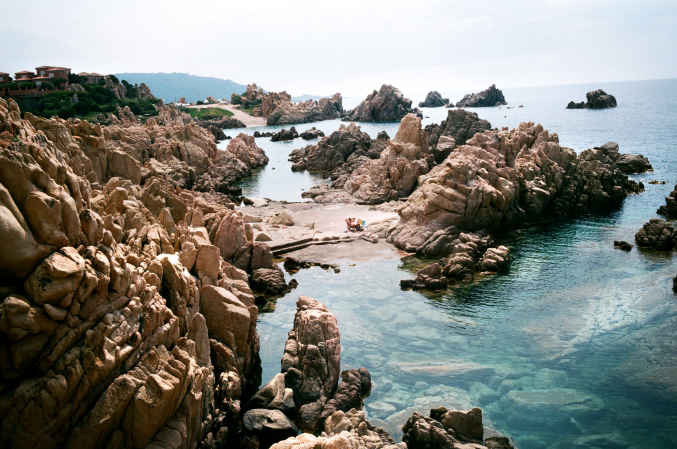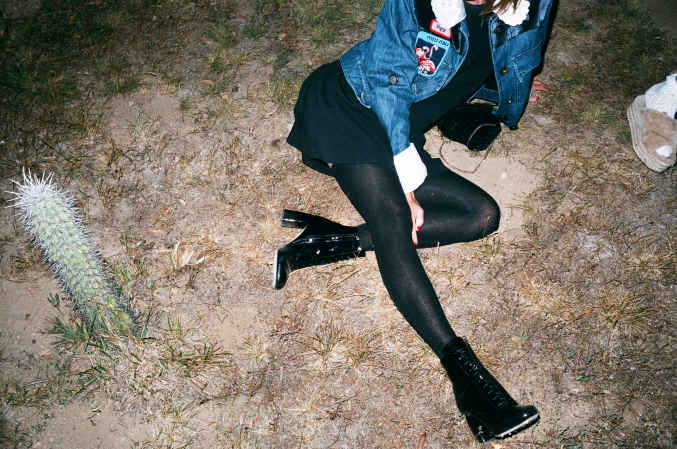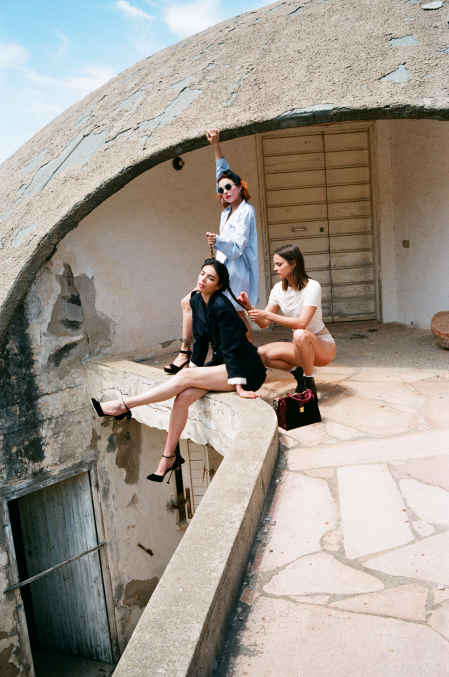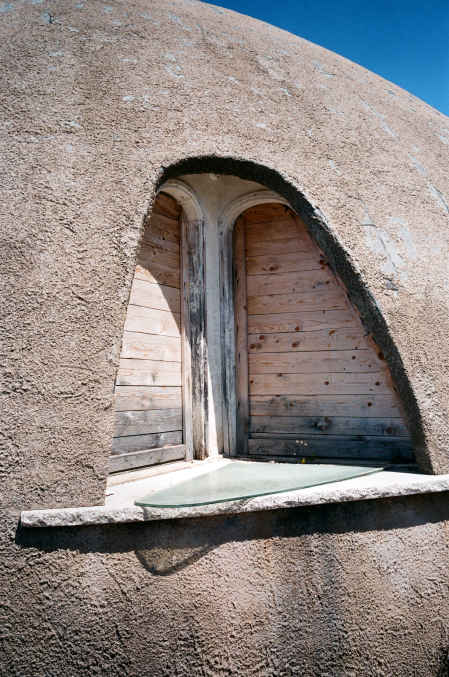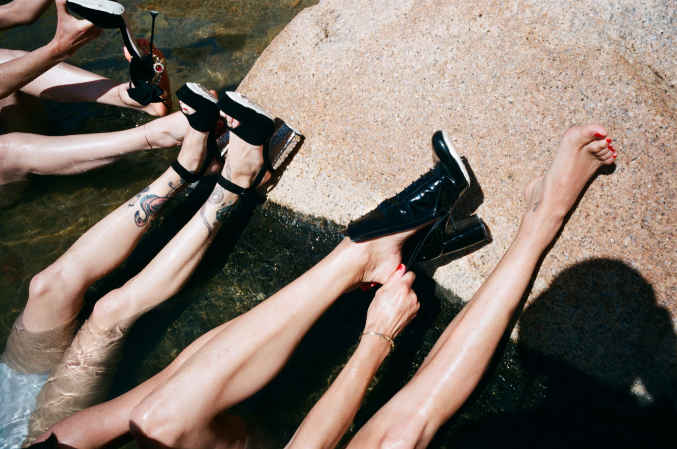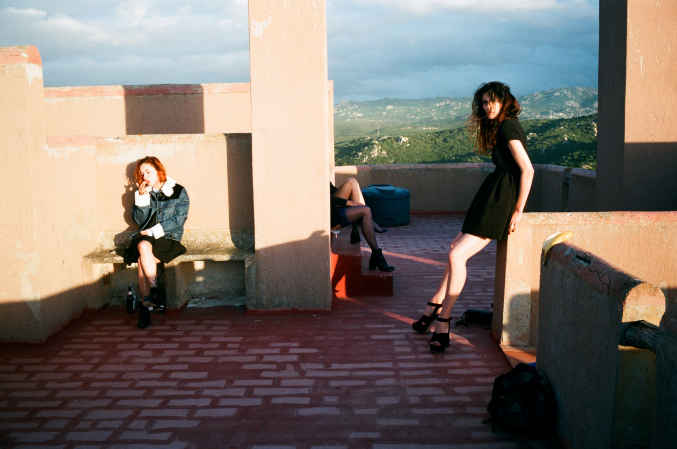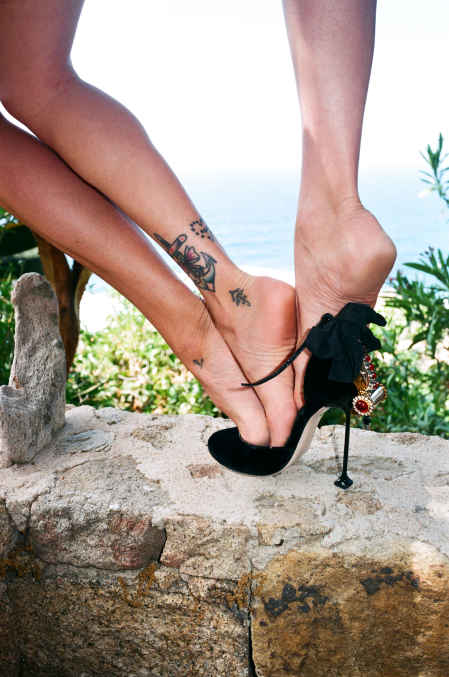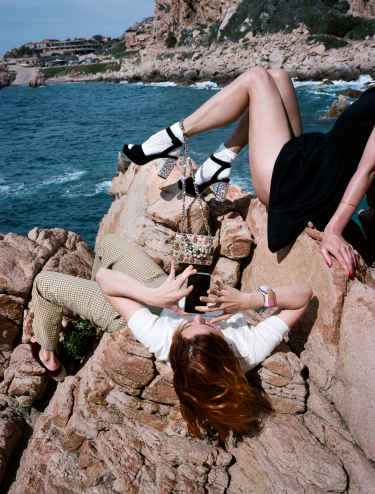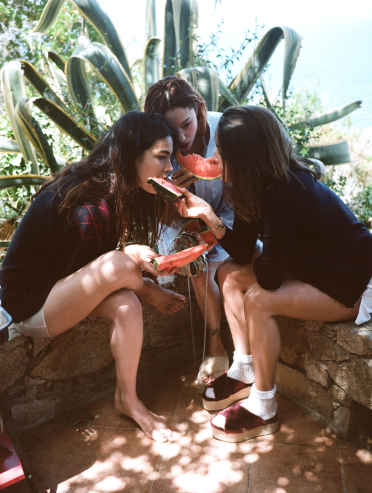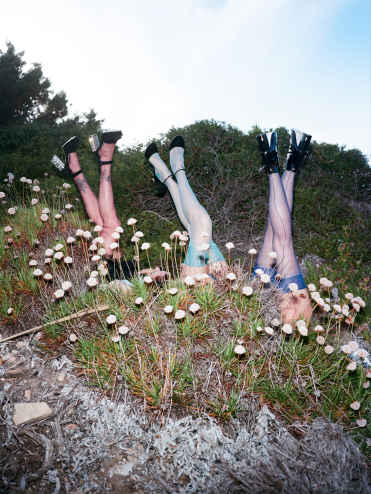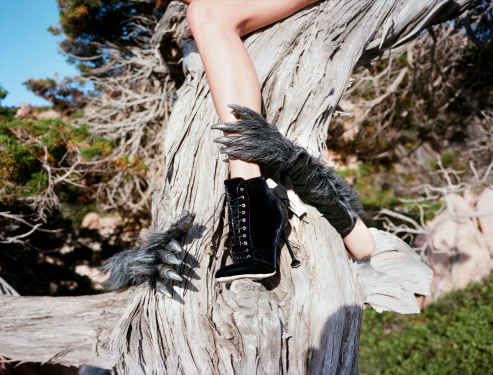 Photography:

Maxime Ballesteros

Styling:

Nadia Kanaan


Model:

Filippa von Stackelberg, Venus Nemitz / Anti-Agency