Text:

Rebecca Storm

Photography:

Rebecca Storm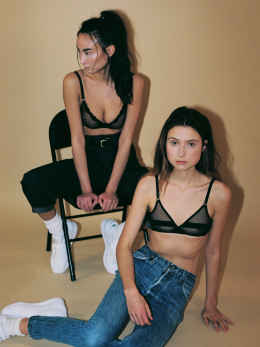 The Industrial Revolution meant that ostentatious design components, once evocative of wealth and affluence, could be reproduced and obtained cheaply. It vaulted the middle class into the realm of rococo moldings and Corinthian columns—hollow, made from plaster, and painted like marble. Slowly, the symbolic meaning of these elements of design and architecture evolved and it became clearer that superfluous decor and an abundance of flair was perhaps counterintuitive to the function of a building—why conceal the structure of the thing itself? The early Modernists retaliated, favoring the simple efficiency of sheet glass and visible steel skeletons. No longer was there a need to hide behind an ornate facade.
Lingerie is the foundational clothing. It adds structure, it protects, it embellishes if desired. As our needs evolve, so does the demand for something functional, comfortable and aesthetically pleasing—we no longer have the time or space to differentiate between underwear and lingerie. Establishing a modernized hybrid is crucial. Padding, golden lace, plastic pearls, and polyester ribbons are no longer the sole contenders for what best represents the wearer between skin and outerwear. Comfort is often lost in superfluous ornamentation. And it is no longer about impressing anybody else.
We often think about lingerie in the same way we consider the facade of a building. Enticing and ornate, we're so preoccupied with its decor that we neglect the splendor of its construction. It's time to celebrate lingerie in the same way we revere a Mies van der Rohe structure: for what it's made of and what it does, not just for what it looks like.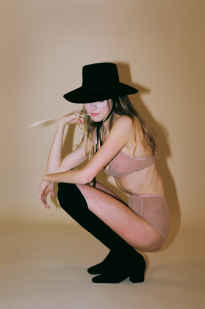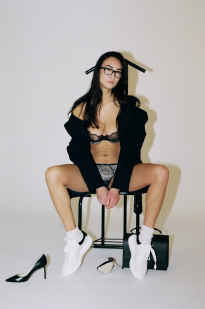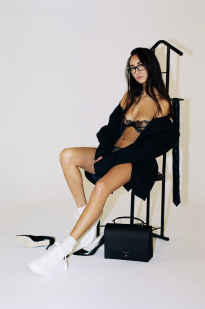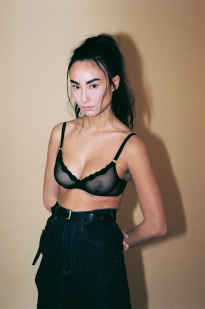 Text:

Rebecca Storm

Photography:

Rebecca Storm