Home Alone with Verónica: A Paris Mise-en-Scène
The Laissez-Fair Appeal of Montmartre-By-Day Captured By Benedict Brink and Eugenie Dalland
Photography:

Benedict Brink / Lock Artists

Styling:

Eugenie Dalland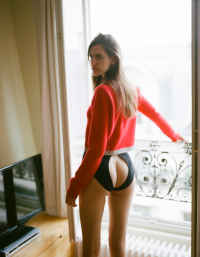 "Phantom Ladies Over Paris." This, the subtitle of pioneering French New Wave director Jacques Rivette's much-loved, looping, and magical Paris-set romp, Céline and Julie Go Boating (1974), functions—as it suggests—like the film's ghost title. A spooky caption, characterizing the story's hallucinatory Alice in Wonderland-like tenor. Two women starring in two films, essentially. A film within a film. The real and the unreal. The upshot, as portrayed by the director and his two stars, of sweet abandon, boredom, of fast new company, and of curiosity's talent for creating tiered worlds we can dip our heads into and ultimately escape.
In an editorial for SSENSE, photographer Benedict Brink and stylist Eugenie Dalland, set off to Paris' 18th arrondissement—the very scene of Rivette's Céline and Julie—to capture what it looks like when we're doing just that: withdrawing into our thoughts in order to pass the time, or concocting imaginary circumstances and dressing the part. Feeling a little a loopy, lazy. Letting the dishes pile or practicing our pirouettes (en dehors, en dedans). Or zoning out entirely and playing dead on the floor.
What do we get up to when nobody is watching? Or rather, what do we get up to when we pretend someone is watching?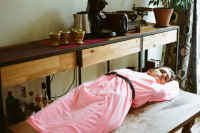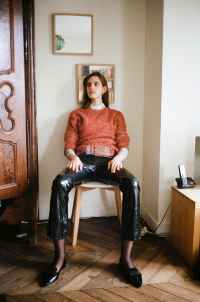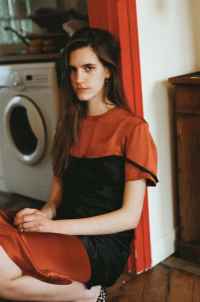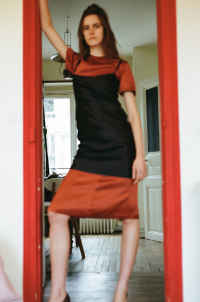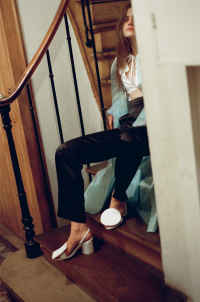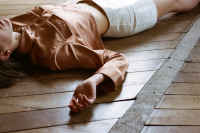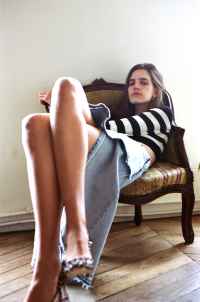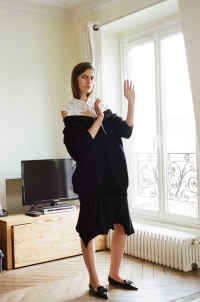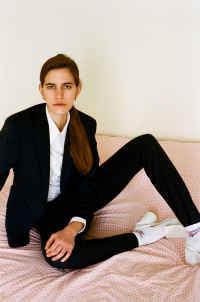 Photography:

Benedict Brink / Lock Artists

Photography Assistant:

Alexey Blagutin

Styling:

Eugenie Dalland

Styling Assistant:

Claire Merie

Model:

Veronica / Viva Model Management

Casting Director:

Clare Rhodes / Casting by Us