Here, Now: Haider Ackermann Womenswear
Photography:

Charlie Engman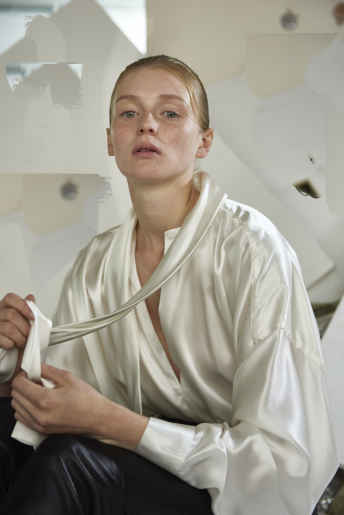 There are designers, and there are artists. Haider Ackermann is a shining example of both, but in spirit, he's closer to the latter. To mark the arrival of his womenswear at SSENSE, get to know one of the industry's most sublime creators.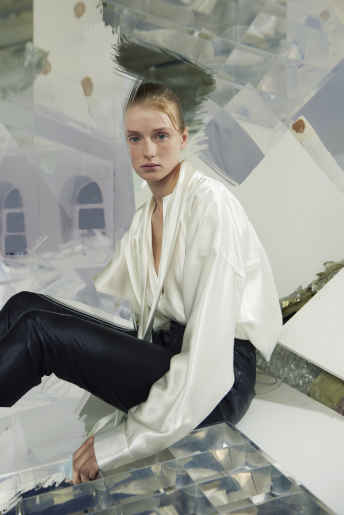 WHO
Though Ackermann himself keeps a low profile, his garments speak for themselves. A sample runway look reveals the formula: sharply tailored jacket and slim trousers in a deep, brilliant hue over an open silk blouse, with luxuriant swaths of fabric cascading from the neck or wrapped around the waist. With their rich colors and expressive lines, Ackermann's clothes immediately transport you – and point to their maker's artistry. They reveal a designer concerned with poetry, seduction, and an intriguing mystery.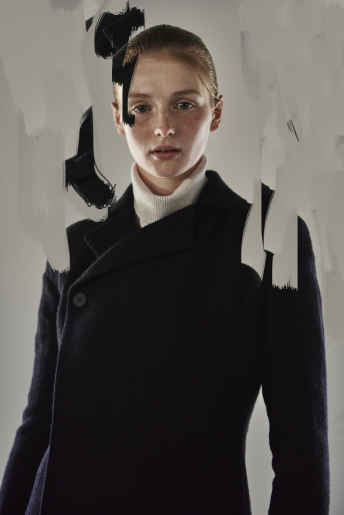 WHAT
Ackermann's aesthetic hinges on contrasts: the opposition of square shoulders with soft velvets and corduroys, basics transformed with extravagant ruching, elegant pieces worn in nonchalant disarray. Consider an ivory silk blouse tumbling in folds, or the sleeves of a cozy white mohair turtleneck extending from under an austere overcoat. All embrace their wearer in a richness that borders on sensuousness. Though palpably romantic, Ackermann's pieces all possess a supreme ease. They wear their decadence casually.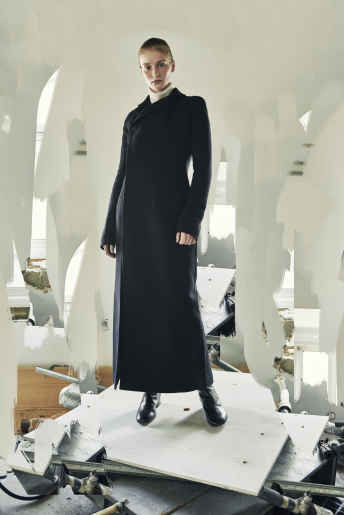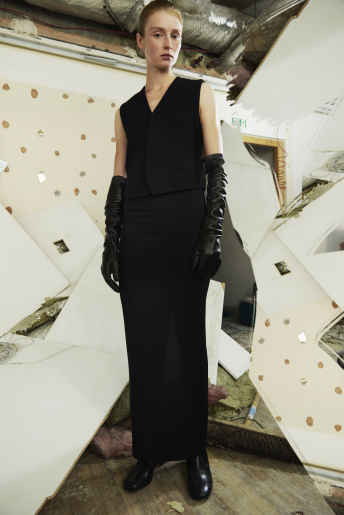 WHERE
Born in Santa Fe de Bogotá, Colombia and adopted by French parents, Ackermann had a father whose profession as a cartographer took the family across Ethiopia, Mali, Chad, Algeria, and the Middle East before he moved to Antwerp to study fashion. The designer's foreign immersion comes through in the draped lines of sarouel pants, long skirts, and flowing overcoats, but mainly in his rich and sophisticated color palette. Now working in between ateliers in Paris and Antwerp, Ackermann channels the romance of the former and the artistry and experimentation of the latter. All combine to evoke an elegance that can travel anywhere, informed by a universal sense of craftsmanship.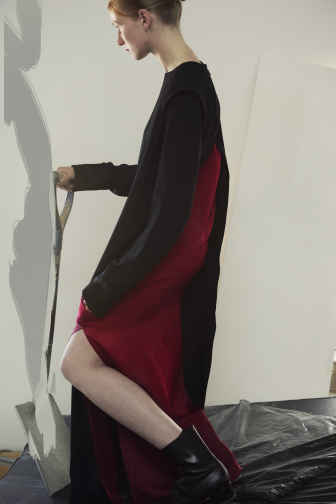 WHEN
Since launching his label in 2001, Ackermann has honed a style that feels so individual as to be timeless. Collections are chapters in the story of its evolution – less conceptual statements around seasonal themes than new additions to a unified wardrobe. As such, they conjure up transporting moods and emotions, yet feel anchored in the now: a perpetual state of attainable fantasy. In a climate where the boundaries between formal and informal are more blurred than ever, Ackermann's casually worn finery and elevated basics are at peak relevance.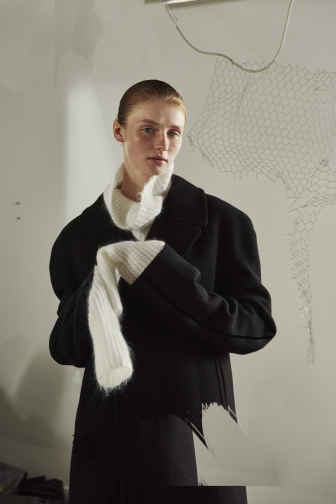 WHY
Wearing the designer's clothes is a vote in favor of beauty for beauty's sake. There's something idealistic in their unapologetically artistic cuts and fine materials – a knowledge that even a basic t-shirt or tank top has been designed with a dose of poetry. Ackermann brings excellence to the level of the everyday – and what greater luxury is there?
Photography:

Charlie Engman

Styling:

Jack Borkett

Model:

Saska / IMG