The Label's Fall/Winter 2016 Collection Launches on SSENSE with a Pilgrimage to Antonioni's Brutalist Beach House in Sardinia
Photography:

Maxime Ballesteros

Styling:

Jen Gilpin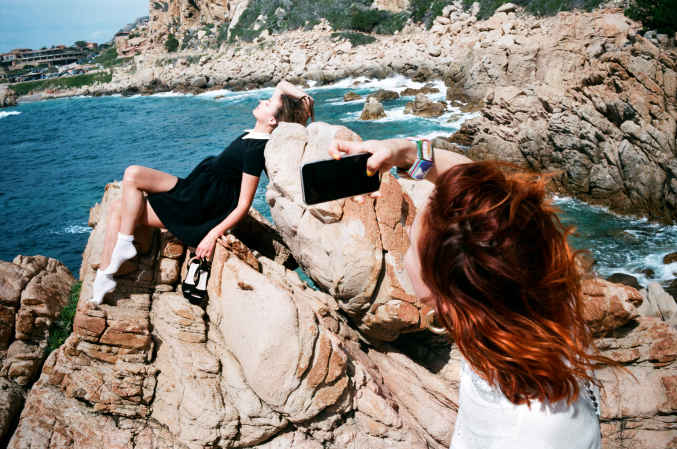 In the 1960s, Michelangelo Antonioni was dating the most beautiful screen siren of the time, Monica Vitti. The radical Italian filmmaker, celebrated for Blow Up and Zabriskie Point, decided that he wanted to build a home for himself and his lover on the Sardinian island of Costa Paradiso. It is a setting that matches his iconic 1960 film starring Vitti, L'Avventura, in which a woman disappears on a volcanic island. The beach retreat had to be unusual and ultra-modern—a unicorn, like his girlfriend—so Antonioni commissioned a concrete dome from the architect Dante Bini. Yet the relationship between Antonioni and Vitti did not outlast the period of construction. It was left behind, alone on the near-deserted island.
For the SSENSE debut of Miu Miu Fall/Winter 2016, photographer Maxime Ballesteros traveled to Antonioni's abandoned Binishell. He set up camp there with three city girls, using ladders and curiosity to bathe in the ruins of this futuristic love affair. Below, he reflects on the poignant and isolationist beauty of Costa Paradiso.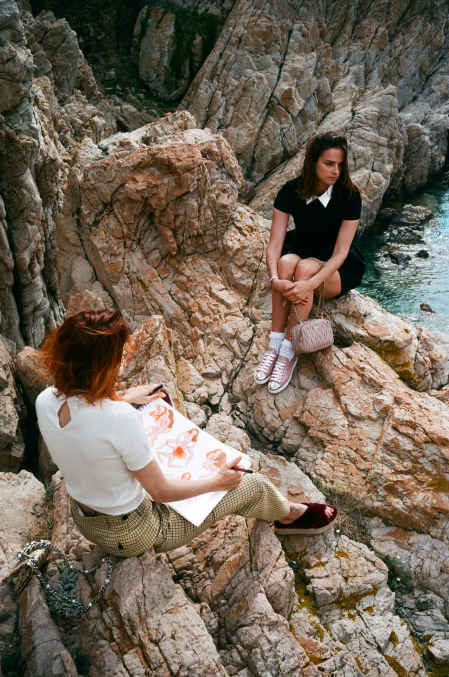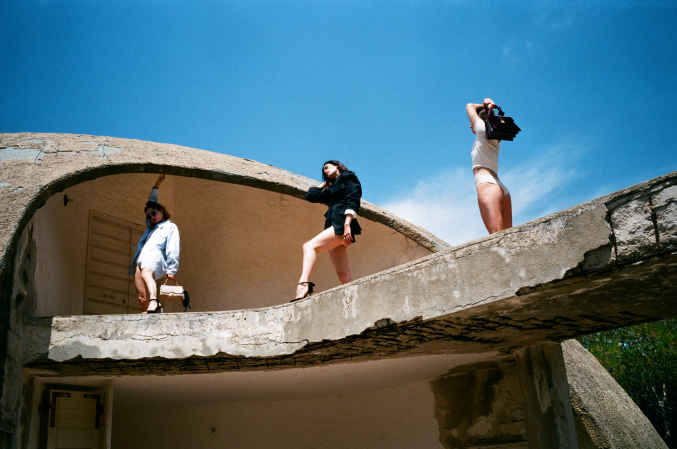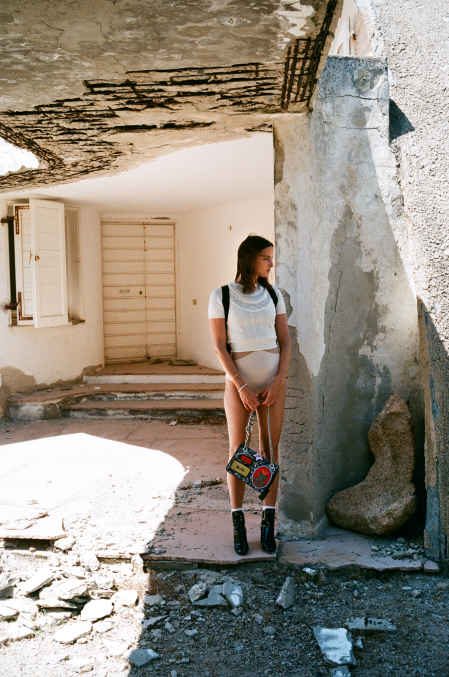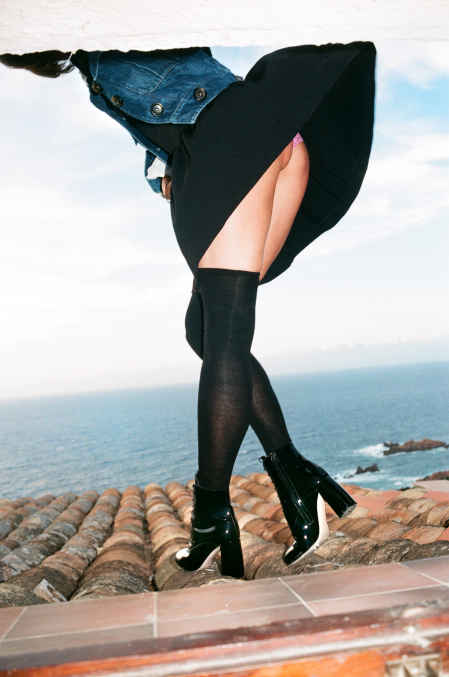 "It's hard to describe Costa Paradiso, hors saison. A gated, minuscule village made for tourists, where everyone drives in the middle of the narrow roads. There is almost nowhere to escape the stunningly beautiful deep blue sea and sculptural pink or brown rocks, wrapped in slightly misty greenery as far as the eye can see. The wind is very strong and the waves crashing is the only thing you hear, together with the loud flamenco and rap music coming out of the open windows of our little packed car.
Exploring the village and the roads around, the same beautiful landscape loops before our eyes. Dry and warm at the same time. Everywhere the land carries a subtle but tenacious feeling of loneliness and isolation, of ennui almost, breathing deeply into the gorgeous background. It's almost as if we were lost in a scene from Antonioni's L'Avventura."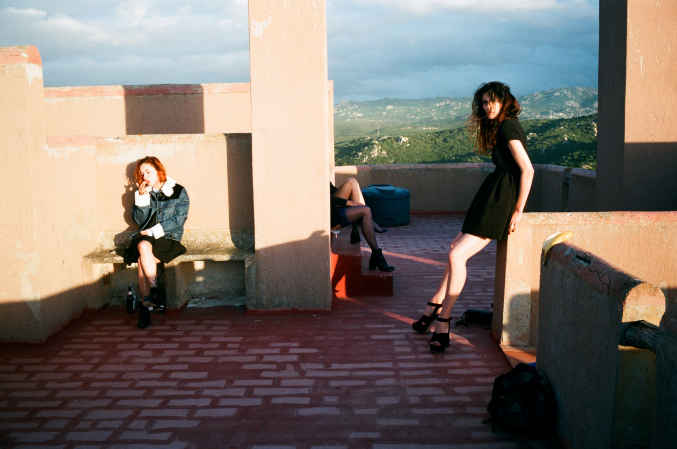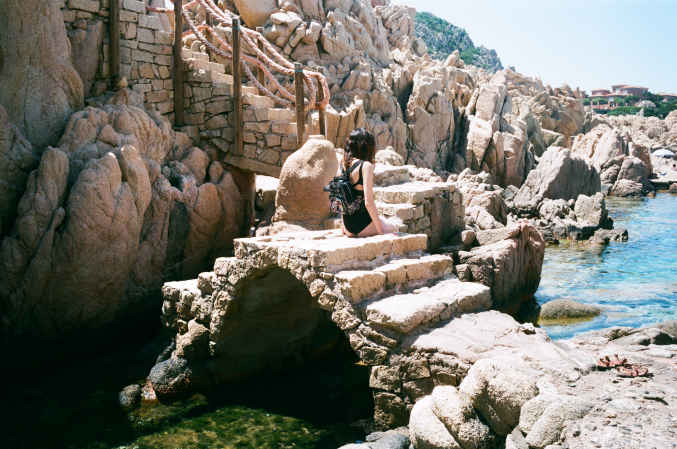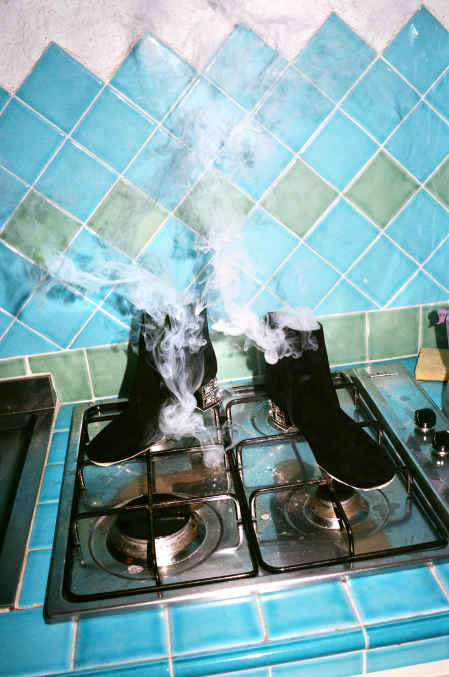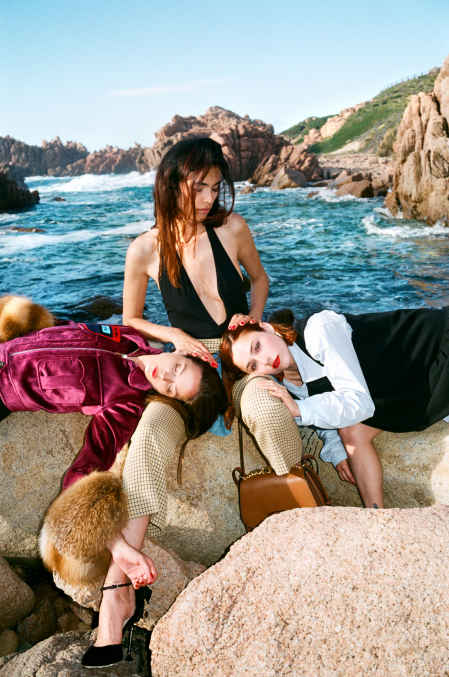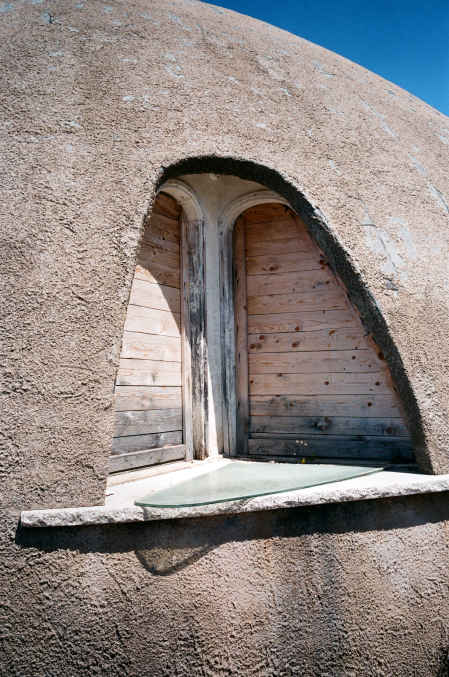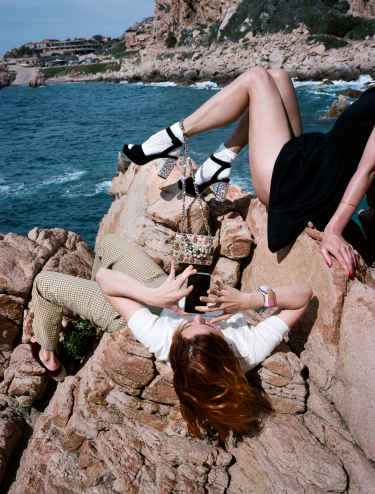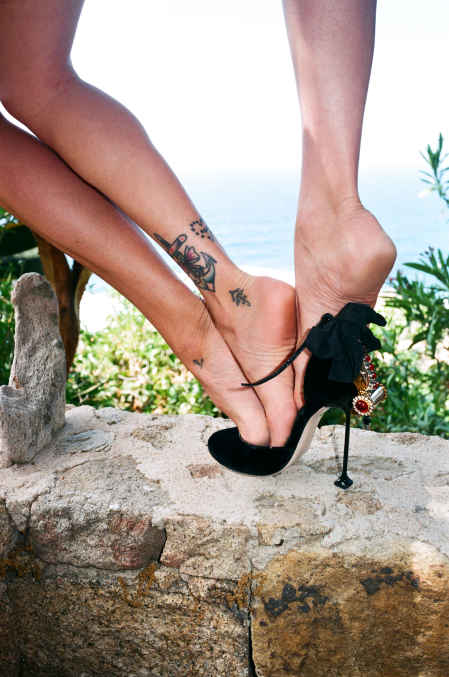 "Antonioni's abandoned cupola house still stands at the outskirts of the village, impregnated with his ghost. The splendid view to the sea from his terrace hasn't changed, and the long path of stairs and dirt going down to the crystal clear water still holds something quite magical.
Through a curved window we could see the now empty and decrepit living room, and the stairs made of beautiful stones going up to Monica Vitti's room—designed, as legend says, so he could admire her walking down barefoot in the morning light."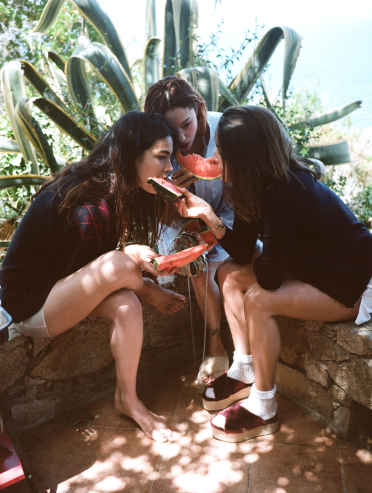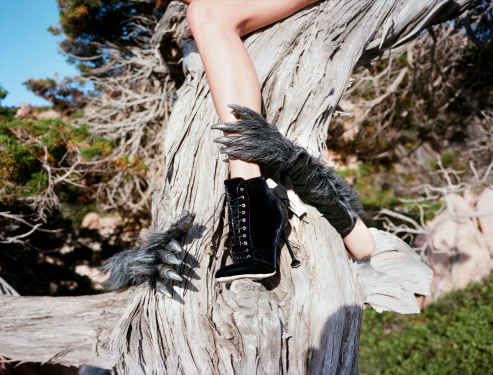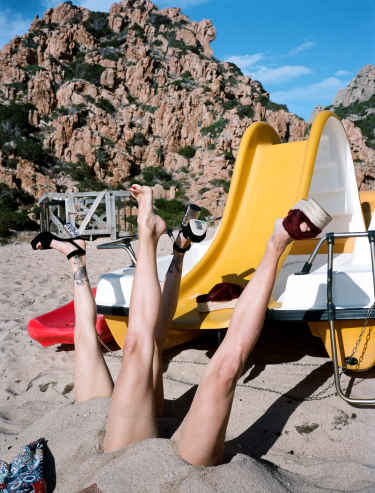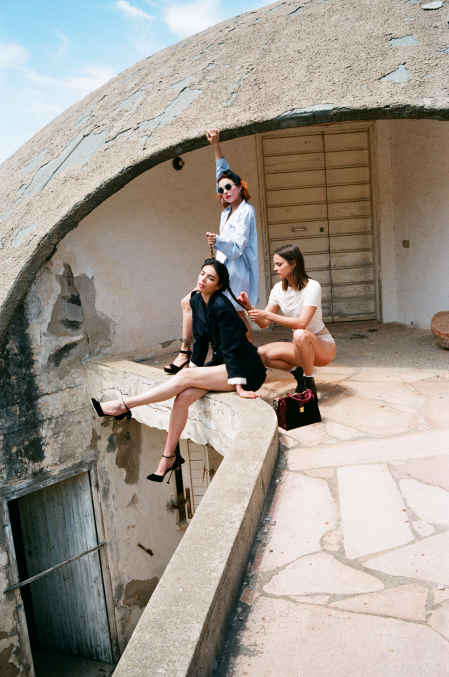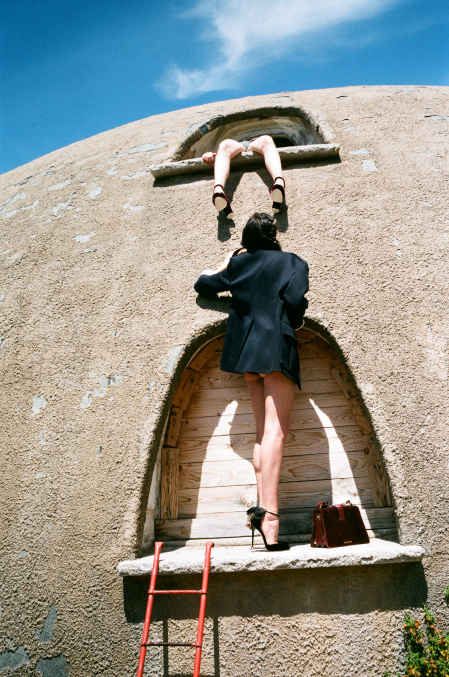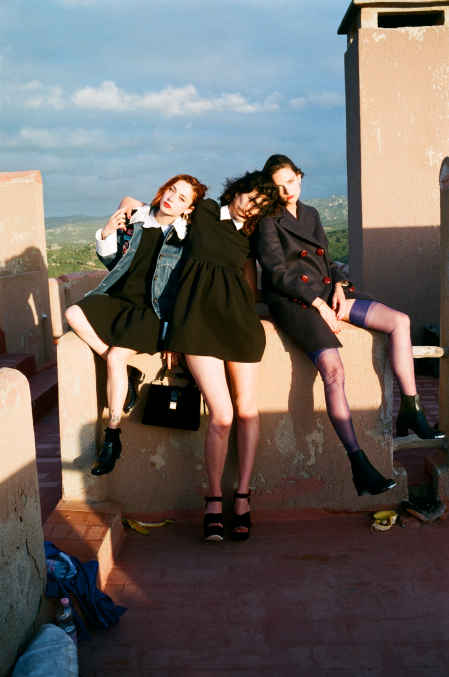 "Antonioni abandoned the house when too many tourists started to arrive. Wooden panels over the windows and doors now prevent the light and the curious from coming in.
We met more wild boars and stray cats than inhabitants. At night, the boars would climb on our doorstep to eat the food we initially left for the stray cats. They eventually stopped scaring us with their groaning in the silence of the dark night. But they would appear in my mind at each sharp turn when speeding at dusk on the deserted, winding roads."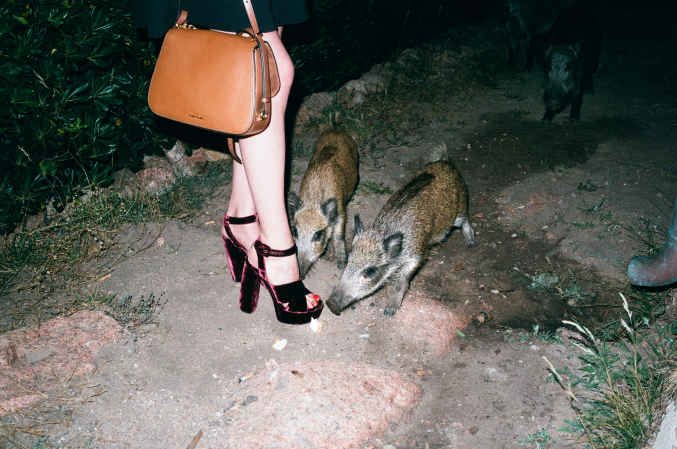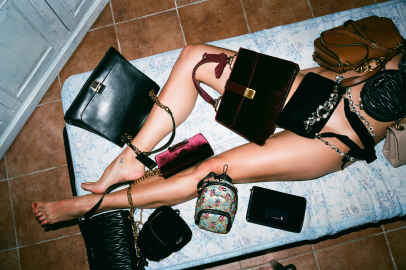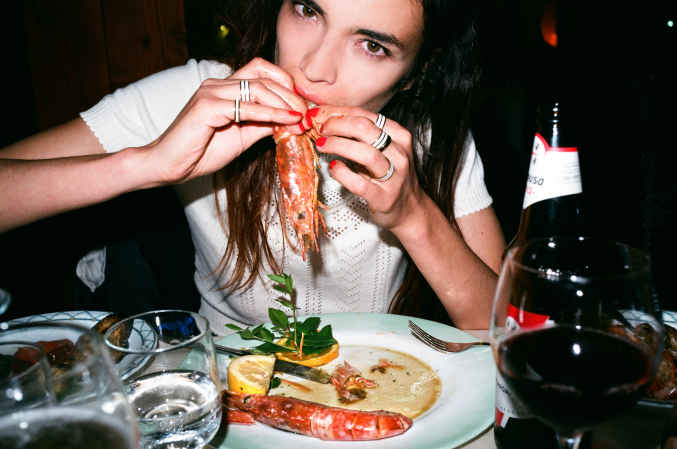 "I think each of us misses the salty and earthy smell of the incessant wind, the deepness of our sleep through the silence of the nights. There was a simplicity in being content with the whispers of a largely unspoiled nature."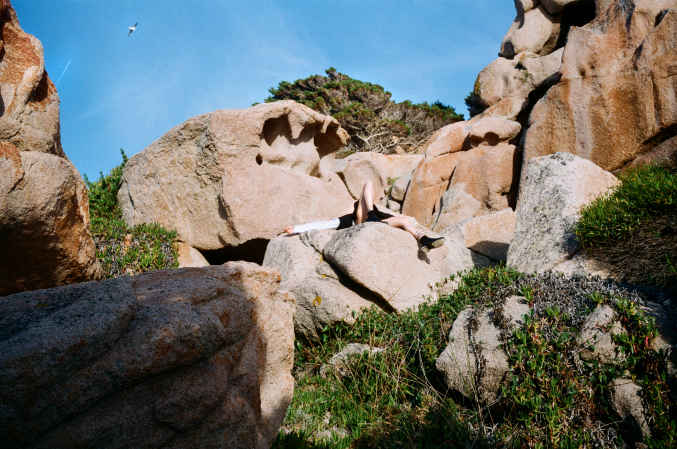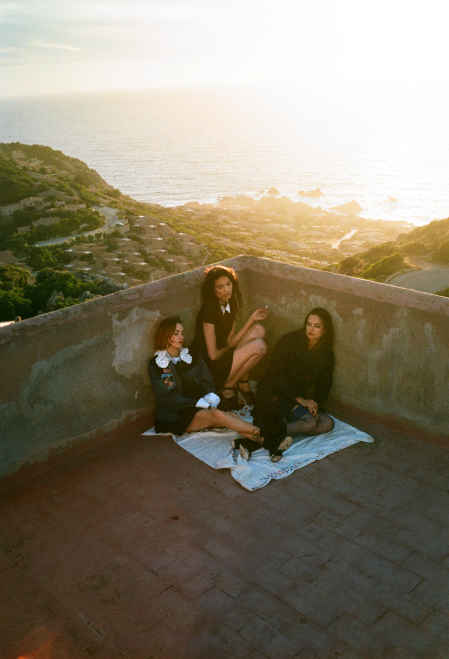 Photography:

Maxime Ballesteros

Styling:

Jen Gilpin