Beyond Binaries With TOGA
Japanese Designer Yasuko Furuta Explains Her Hybrid Aesthetic
Interview:

Tiffany Godoy

Photography:

Monika Mogi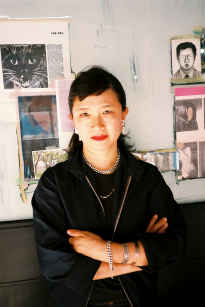 The toga, like the kimono, was once the uniform of the people. But Yasuko Furuta's TOGA is anything but common. Nurtured on a steady diet of vintage rockabilly gear in the town of Nagoya and shaped by a fashion education in Paris, Furuta stands apart from her Japanese contemporaries with a voice that blends Western subcultural tropes and refined femininity. TOGA is now showing in London after a stint in Paris, and the zeitgeist is finally catching up to Furuta's aesthetic — she fits right into fashion's current fixation with off-kilter, atemporal vintage mash-ups. Or rather, fashion's fixation now fits her.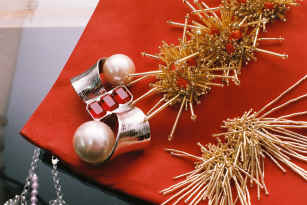 Though Tokyoites may be choosing simple these days, they still enjoy surprises — there is always a new normal on the rise. What is consistent, though, is a focus on quality, even in the most basic things. Fashion IQ is high in Japan, and production values matter and are appreciated across demographics. As far-out and conceptual as Japanese design can be, it is always rooted in bottom-line practicality, with a focus on the day-to-day. TOGA deftly plays the high-low game, offering subdued sensuality and killer quality at a variety of price points.
Furuta's work is fuelled by her feminism from start to finish. It shapes everything from the clothing itself to the brand's office culture. In a hierarchical society enforcing codes that weigh on everything from behavior to dress, from office towers to department store floors, Furuta sees TOGA as a way to freedom.
I spoke with Furuta in her basement atelier in Ebisu, surrounded by her Fall/Winter 2017 collection. The new lookbook starring actress Rinko Kikuchi was sitting on the table. It's printed on oversized newsprint with imperfect colors and rough snapshots. A pamphlet with the look of an old political newsletter starring an Academy Award-nominated actress—the perfect representation of TOGA's playful hybridity.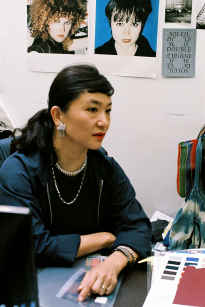 Tiffany Godoy
Yasuko Furuta
You have been making eccentric, unique pieces for a long time now. Finally, it seems the world has caught up with you and young people are discovering you.
There are more and more young women who are starting to feel like they should wear whatever they like. We really feel that.
Well, I was thinking about it while working on this collection. Globally, there is a big difference between luxury and streetwear. But Tokyo doesn't have this difference. At fashion weeks in Europe today, there is a lot of street on the runway. That never happened when I was in Paris as a student. That's why Vetements and Pigalle were so sensational for Europe, while they weren't surprising in Japan. This season, I wanted to achieve a balance by showing streetwear culture as luxurious. That's why I intentionally used luxurious things, like hand-made, beaded embroideries on items like t-shirts. Haute couture is made by masters with decorations that require lots of time. What's good about streetwear is that nothing like that matters — you can stand out instantly by cutting holes into something, through styling. I wanted to make both things happen at the same time.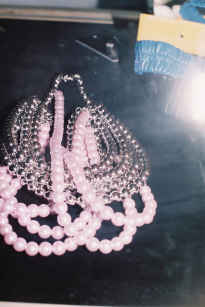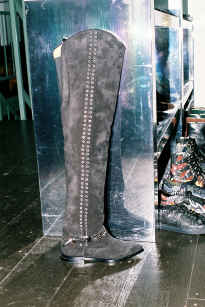 It looks like you also feature the wearer's skin by cutting holes—skin ornamentation rather than embroidery.
Yes. [Laughs] I intentionally made big holes in very classical silhouettes—I considered skin as the third decoration.
It's a non-sexual way of revealing flesh. Do you consider the sensuality or sexuality of Japanese women when you design?
I think about women around the world with Japanese culture as the base. I don't think that showing everything is sexy — showing partially is much sexier. It makes you imagine what the hidden part would look like. [Laughs] Here, sexuality is more about self-awareness, expressing your own identity on your own terms. Showing doesn't always have to be sexual.
That engages a sense of power for the wearer. Which brings us to feminism, a word coming up more and more in fashion.
I have been very strongly feminist for a long time. Since I started this company, I have been trying to make this an environment in which women can freely express their opinions. For example, I could change the weird corporate culture of being forced to wait for your boss to finish work before you can leave the office. These days, young people are really interested in feminism. I met a young female photographer who was really into Raichō Hiratsuka, who is considered to be the first Japanese feminist. Having conversations on feminism and being conscious of it is normal for young people.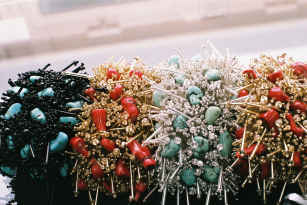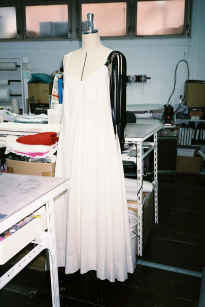 "Showing doesn't always have to be sexual."
What kind of culture did you want to propose when you launched the brand?
I used to like female designers like Vivienne Westwood and Rei Kawakubo who changed not only fashion but also the status quo. I liked people who introduced a new perception of femininity and who made new things. It seemed appealing to me at that time how Comme des Garçons tried to erase male and female with their styling — those masculine stylings with thick eyebrows and all — but after I experienced various things myself, I felt I still wanted to embrace my gender. When I asked myself how I should go about embracing that idea, the masculine way of styling didn't seem necessary to me. Likewise, the idea of "dressing like women" or wearing skirts — just because men aren't — did not seem right either. When I asked myself whether wearing a skirt is a means to change things, my answer was: no, it's not. People make men wear skirts and call it genderless, but we were starting to realize that it's not like that.
I feel there are more and more people who want to be borderless. I see this in people who I've been meeting recently, like the artist Jesse Kanda. Someone from Liquidroom who works with Arca introduced me to Jesse, and we supported an exhibit he did in Tokyo. Jesse and Arca don't think of themselves as male or female. They're searching for something that goes beyond.
Your generation was the first to study abroad. Before then, Japanese designers were educated in Japan. You studied in Paris — what was your major takeaway from fashion and women in Europe?
It was the first time I was really conscious that I was Japanese. Until then, I had only traveled in Japan. Surrounded by so many different people, I found out that the world really likes Japanese aesthetics. It was the same with my teachers. Japanese students, including me, got special treatment. We were all hard-working, and it was the time when Issey Miyake, Rei Kawakubo, and Yohji Yamamoto were rising. Many of my teachers were big fans of them. So, even when I was working on the same project as my classmates, I got praised by teachers for just doing something different without following the rules. [Laughs]
Besides that, the city of Paris was very beautiful. I was just walking around, doing part-time jobs as a fitter during Paris fashion weeks for Yohji and other European brands. I don't even remember how many I did. I did unpaid and paid jobs, but I didn't work for the brands I didn't like. After having finished my jobs as a fitter, I started sewing and fitting in more long-term positions. There were many jobs at Japanese brands. I was working as a runner, since I spoke Japanese and had knowledge of France.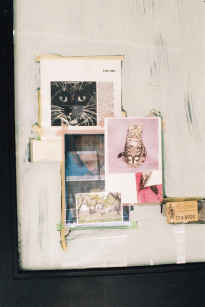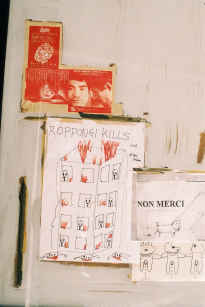 "I feel there are more and more people who want to be borderless."
Are there any particular elements that you cannot separate from your brand? There is a musical sensibility, a rockabilly taste in your clothes and shoes for example that seems core.
I do like rockabilly, but that's only part of it. The 50s were right before things turned toward mass production. There was still a made-to-order, half-couture way of producing clothes, with a lot of embroidery and hand-made technique. The 60s were when mass production started and people began wearing the same things. I love vintage items, and looking at them makes me realize that it's that 50s transitional period that interests me the most.
And it was when youth culture started.
Right. I liked the English Teddy Boy look and rockabilly because they came from classic things. Then the Mod movement began because of the class system in England, and at the end of the 70s there was punk. There was an obvious movement toward destroying the old and creating anew. I like them all. That's why I purposely use motifs from those periods.
How do you start your collection each season? It is music or materials?
It's all spontaneous. I could be thinking of one word I came across in a book, then I would find a specific color or textile, then the music I'm listening to makes me think of something else… It's like constantly asking or being asked questions.
That could be true. And I need to really think about whether it's something that I should be doing with TOGA. Would it be something that our staff would be happy to work on and offer to the world? Step by step, I begin to feel more strongly that I should be doing it. Once I get to that point, I make it happen no matter what. I'm constantly searching for what we could be proud of.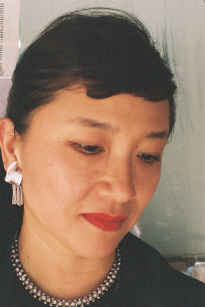 Interview:

Tiffany Godoy

Photography:

Monika Mogi