A Guide To Sartorial Counter-Programming
Text:

Adam Wray

Photography:

Rebecca Storm
Fashion applies pressure from every angle. It is in our heads as much as it is on our bodies, buttressed by years of ad messaging, peer pressure, and media intake. We are convinced that our bodies are the wrong shapes, that our never-quite-right wardrobes are somehow holding us back. We sacrifice time, energy, money, and comfort in pursuit of moving targets, knowing full well that advertisements and social media are selling us fantasies. As much as we are drawn to fashion as a landscape of desires, we unconsciously yearn to quit shopping within a pre-set market of identities.
New methods need to be devised to cope with getting dressed—here are four proposals.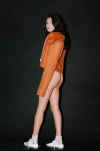 Birthday Suit
When asked why he was drawn to clothing design, Kanye West turned to a well-worn truism: he cares about clothes because it is illegal to be naked. That, of course, is what makes nudity so compelling. Both taboo and impractical, public nakedness is the ultimate sartorial mic drop, pushing minimalism far past its illogical conclusion. Prove Kanye's point—if something is truly important, there is no better way to reinforce it than by taking it away. Strip down and channel a vintage, ass-out Alexander McQueen runway look. Be your own teachable moment.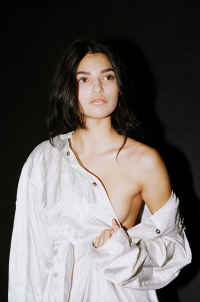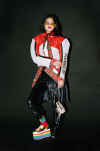 Semiotic Scrambling
During the First World War, the English Navy invented dazzle camouflage, a paint job applied to warships as a method of creating optical illusions. The pattern was not intended to conceal a ship, but rather to obscure the direction in which it was traveling and evade enemy fire. This is a more portable technique than one might imagine. The clothing we wear will always be used to define and categorize us. But we can flip this dynamic and use it to our advantage by crafting incoherent narratives. For example, pairing loose jogging pants with a tailored jacket and tie raises seductive ambiguities about your own employment status. Create alternate timelines by pulling references from multiple eras. Defy judgement with information overload. Heap contradiction atop contradiction and bury your signal in noise.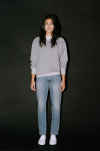 Devoted Basic
Silicon Valley's sea of heather grey t-shirts has given uniform dressing a bad name. Yet the idea of creating a set-and-forget-it wardrobe is still something many of us fantasize about. The key is to not think of basicness as a way of giving up, but rather as a form of devotion. Pay close care to the cozy hang of your relaxed cut garments. Find yourself lost in a symphony of beige. Approach your next t-shirt purchase with the maniacal precision of a minimalist sculptor or an Olympic diver. The care shows. And attention to detail is sexy.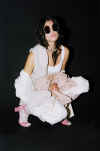 Escape Into Layers
If there are two processes that have come to represent this era of cultural production, they are repurposing and layering. Art changed forever with the modernist advent of photomontage, and today all creative fields are sites of obsessive quotation. Part of our attraction to these methods is the element of chance that the copy-paste brings into the equation, forcing us to embrace the discrepancies and irregularities of colliding two originals. Dressing for the moment means embracing mis/dis/replacement.


Text:

Adam Wray

Photography:

Rebecca Storm

Model:

Stephanie Kristin / Another Species

Hair and Makeup:

Hair and Makeup: Ronnie Tremblay / Teamm Management