All Gold Everything: A Studio Visit with Sophie Hulme
Susanne Madsen Visits the British Accessories Designer at Her Studio to Discuss Inspiration and Creating Anti-"It Bags"
Interview:

Susanne Madsen

Images/Photos Courtesy Of:

Sophie Hulme and SSENSE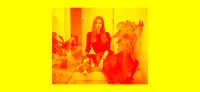 Sophie Hulme's Islington studio is located in what used to be a toy factory that the neighborhood kids would sneak into and steal bows and arrows from. It is an apt space for a designer who not only traces her bag-making obsession to a childhood spent building things and making coin-operated sweet machines, but who also laces her brand with whimsical, seasonal collectible charms like dinosaurs, furry beasts, or golden chip forks for french fries. A mounted collection of wooden chip forks with their respective chip shop names hangs on the wall. "We did that for a party and people were offering us ludicrous amounts of money for it," Hulme says.
A self-confessed leather geek, she set up her accessories brand in 2011 after graduating from Kingston University. A year later, her bags with 24 karat gold hardware were everywhere—a much-needed championing of the kind of no-nonsense, anti-throwaway craftsmanship that only gets better with age. There's something undeniably British about Hulme's handsome yet playful aesthetic. Case in point: Out of all the British brands to choose from, British first lady Samantha Cameron picked Hulme's square, charcoal grey Albion bag as a gift for Chinese first lady Peng Liyuan last year. Up next is jewelry, launching in July. "People are like, 'Oh, so you're gonna do a charm bracelet?' No. It's more us abstracting our charm concept into jewelry," she reveals.
Hulme lives across the courtyard from her studio with her architect fiancé and oversees a team of 32 people, who are currently in meltdown over her imminent honeymoon: "The longest holiday I've had in living memory. Two weeks. It's literally like I'm never coming back." We are sitting in her sophisticated, cheery office, with streamlined midcentury furniture and retro gold robots lined up on the windowsill next to a knit portrait of Queen Elizabeth II with her corgis, courtesy of the designer's mother. Also on display is an evening bag debuting for Fall/Winter 2016, with vintage-inspired Plexiglass envelope shapes. "They've got that slight masculine edge," Hulme says, "Girly-girly evening is just not where I'm at."

Susanne Madsen
Sophie Hulme
What's your research and design process like?
I like to work with objects you can play around with. We'll go to flea markets and vintage places. My favorite thing is to be under a pile of stuff in a vintage place. Military is a big inspiration, like clothing and fastenings, because I love the fact that it's so designed for purpose and for being made in the simplest way. It's completely unpretentious, and you don't have fiddly locks, so you end up with things that have these amazing solutions. With vintage pieces, each soldier has often sort of edited it themselves with good luck charms and added functional bits. I always think the most interesting military stuff isn't the decorative parade stuff, but the squaddie front line stuff. Another area that's quite similar is saddlery and horse riding things. That's where leather really gets used beautifully. My great-grandfather was a saddlemaker in Birmingham. I've got a little bell he made with a leather thing on it. I like the idea that you make beautiful things that last for a long time—anti-fast fashion. Which is the reason behind the leather being such high quality.
So is that also the link between the almost utilitarian leather bags and the more whimsical charms?
The charms were actually my grandmother, who gave me a charm bracelet when I was younger. The charm bracelet is this idea that you build up a very personal collection of things. Our charms all have a story. They're contemporary mementos and things that aren't normally valued, like a wooden chip fork. To make that in gold, suddenly everyone thinks, "Oh." I like to celebrate those things like chip forks and cocktail stirrers
Chip forks and cocktail stirrers are such quintessential English objects.
A chip fork is a great piece of design. I like the sort of honesty of that. I don't like the idea of trying to be exclusive and this unattainable thing, which is why we rarely try to prescribe a Sophie Hulme woman. I want people to appropriate it in their way. I just think the charms are a celebration of our collective memory.
I like that idea of elevating everyday found objects.
I spend my life going around thinking, "Could I make that in gold?" We go to toy shops and find plastic stuff. For next season we're starting to sell all the charms separately with the chain, so you can build your own charm chain of the ones that mean stuff to you, and we're going to do more charms that can move and open. I've always loved objects you could keep things in, I think for me that's where a handbag starts. For my 18th birthday, my mum asked me what I wanted and I said I wanted to find jewelry that you can keep things in. We went to Alfies Antique Market and found all these little silver boxes that you can wear, and I always used to keep notes in them. That's what our charms are now being based on more and more. One day we really want to try to find out where they've all gone. I've got a friend of a friend whose husband uses the whistle we did to referee his kids' football matches every week, so it would be so lovely to see all the charm stories.
What's your earliest bag-related memory?
I think the first actual handbag moment was my nan. She was very glamorous and always a bit of an inspiration. She had amazing handbags in beautiful leather and gave me a couple when I was little.

What about bag shapes? How do they start?
I always start with cardboard mock-ups. I sketch to remind myself of ideas, but we don't really design through sketch because I think the three-dimensional nature of bags is so important, because it's all about volume and function. Upstairs there are hundreds of different cardboard mock-ups.
You've done some really great Miami Vice-inspired exclusives for SSENSE with the googly eye tube pouches and pastel colors. How did that idea evolve?
Well, Miami Vice was suggested by SSENSE, at which point we were immediately like, "Yup!" It really suits what we were doing because our Spring/Summer is based on David Hockney's swimming pools and the cross-hatched opera sets he did. We did plain little zip pouches for the mainline for ages, and they were based on those coin holders you wore as a kid around your neck. I love googly eyes just from the fact that there's something so simple about them, and then setting them in gold.
Playing with "tacky" references like googly eyes is such a big part of British fashion. You also see it with someone like Christopher Kane.
Yeah, I think there's a massively British thing with celebrating the underdog and celebrating your frailties. We're so self-deprecating as a nation. It's that honesty around things. A lot of great photographers are English, and it's that real life stuff which I've always found quite interesting.
Any photographers you look at in particular?
I think somebody like Martin Parr and Tom Wood are interesting alongside our brand—that kind of real celebration of Britishness and everyday, ordinary things. That's something that really resonates with us.
What other artists do you look at?
I'm a huge fan of the simplicity in the work of Donald Judd, Josef Albers, and the Eameses. There's something wonderful about the way the Eameses worked to solve a problem, but still things were so incredibly beautiful and iconic and they weren't any more complicated than they needed to be. And it's designed to be completely accessible and inexpensive as well.
Creating "The Bag" is the holy grail for every brand. And you did that pretty much straight out of the gate.
Wow, yeah, luckily. I was actually designing ready-to-wear at the time, and I designed it because I had an idea for a bag that I really wanted to do. I think sometimes when people try to go into bags from doing other things, and then they have to come up with the design afterwards, it's a bit difficult. Whereas this was genuinely an idea that launched a business.
When did you first realize you had a mega-bag hit on your hands?
Oh God, I don't know, I don't think… When you just said that? When sales went bananas, I think. And the Chinese first lady. That was a big deal. It's an honor that Samantha Cameron believes in the product enough to use it as an ambassador for our country.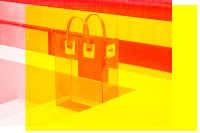 Was it a long process to come up with your signature bag?
No, actually. I sketched it one evening with a fountain pen on a piece of paper that I've got somewhere. What had been percolating for a while was the saddle leather. I was talking with my assistant at the time about how these harder, more masculine leathers are used in belts and saddlery and for military, but were hardly being used at the time in women's handbags. And the design itself comes from the concept of something that functions really well and also really celebrates the materials. So then the design becomes quite easy, because if you really want to celebrate that leather, you put an outside seam and you don't line it. The plates and the seven rivets were designed to spread the load of the handles, and they're a really strong way of reinforcing the handles. Again, that's quite a functional way of designing. It's the simplest way, it's not molded and bent and complicated. I think beauty comes from things working like that.
How do you feel about the term "It Bag"?
When I started, part of the reason for the success was that it was "It Bag" peak. Everyone had the same bag then. We came at the right time, when people didn't want a name on it anymore and wanted something that everyone else didn't have. The big move I expect could be really interesting for us is it going further and further into it being your product, be it personalization, or your version of something, and that's where the charms become very interesting. Which is a non-seasonal thing, of course.
Do you think bags are still a status symbol?
Funnily enough, I hope not. With the "It Bag," everyone knew the price of it and it wasn't about your personality. I like the idea of consumption for identity and showing your own style. I like to think that for our consumer, hopefully it's about things that you feel represent you.
Bags are also getting so tiny now.
Weirdly, the Nano bag phenomenon doesn't equate with the whole massive phones thing. Some seasons we'll have to change all our Nano bags by five millimeters because Apple will have brought out a new phone. It was a celebratory day in the office when Apple announced they were going smaller again!

Interview:

Susanne Madsen

Images/Photos Courtesy Of:

Sophie Hulme and SSENSE