On the Record with Apple Industrial Designer Eugene Whang
Decoding the Crossroads Between DJing, Design, and Seeking Out the 10%
Interview:

Thom Bettridge

Photography:

Yoko Takahashi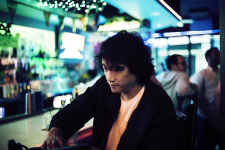 In a culture industry where almost every garment, song, or product is a remix, the figures of the DJ and the designer have begun to look identical. This ethos has been encapsulated most visibly by architecture-student-turned-DJ-turned-Vuitton-Creative-Director Virgil Abloh. But when it comes to connecting the dots that make this continuum tick, Eugene Whang is the guy to talk to. By day, Whang works as an industrial designer on the highly secretive team of Apple Chief Design Officer Jony Ive. By night, he DJs under the name Eug, and is the mastermind behind Public Release Recordings and its network of parties throughout the Bay Area.
Earlier this year, he hosted Virgil himself along with fellow DJ-turned-designer Heron Preston for a night with legend DJ Harvey. In a city that is being gentrified into oblivion by the tech industry, Whang explains that both the club and the city are self-policed zones that do not suffer bad behavior. "I think it's because you get called out for that shit," Eug explains, "So eventually that criticism sinks in."
Thom Bettridge
Eugene Whang
What do DJing and designing actually have in common anyway?
A DJ, a fashion designer, or an industrial designer is always solving a problem, and that involves stripping away a bunch of stuff that you don't need the user to be aware of. When you DJ, you're trying to figure out what song goes next and fit a mood and build a vibe, and in a way that's a form of design that happens in real time.
And how would you describe your design process at Apple?
I can't say much about that.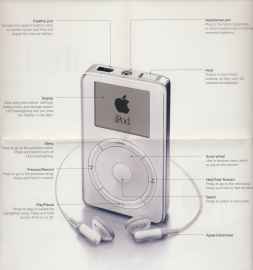 How did you end up there?
I was about to graduate from studying industrial design in Vancouver. Back then, there wasn't such a direct link to be able to hit someone up—like DMing them. So I found this book about Apple industrial design and just randomly cold-called a few people on the design team, leaving messages and emails. Thankfully one of those guys hit me back and we had a bit of relationship over the course of a year—with me asking questions and him giving me feedback. At the end of the year, when I was graduating, they were like, "We may have an opening for someone out of school." So then I made the cut, and that's how it started.
Is getting a gig at Apple like a Willy Wonka golden ticket moment for someone in the industrial design world?
Definitely. The team is so small, I was in disbelief that it was happening.
What iconic designs have you worked on since you started? Or are you not allowed to talk about the past?
Not really. But I will say that we work on everything together. We're all credited—we're all on the patents and work on everything together. It's kind of an all-star team where everyone is contributing an equal amount and everyone is bringing their A-game.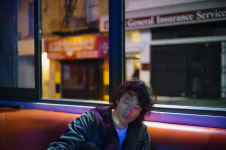 In a way, your resume is quite ironic. You're an industrial designer who works directly under Jony Ive—the man who designed the iPod and dealt a death blow to the CD, the cassette, and all other physical music medium—but then by night you run a record label that prints vinyl records. Do you feel like the rise of the MP3 and then streaming has created a void where we want to own music as a physical object? What value does the record still have as an object?
I feel like for the generation now, music is the object. The phone, the speaker, the headphones—that's the medium. A lot of the times when people who don't DJ collect vinyl, it's based on nostalgia. But it's a nice thing to have as an object, and there is value in having the artwork, the liner notes, the sleeves. I find it super interesting that music is formless. It can be with you at any time—and a song you hear can remind you of a specific memory from 20 years ago. Music is an ethereal thing, so I'm not really hung up on the fact that the next generation may not have a physical embodiment of what music is. My label presses vinyl because there are a lot of DJs that still use vinyl—I do too if the set up at the club is right. It can be so much better than scrolling through the shitty little screen on the CDJ.
Maybe the merch craze is filling up our desire to own the music we listen to.
It could be. I went to a show the other day by the band Cornelius. There were a bunch of older people there, but there were also younger people who were probably discovering Cornelius for the first time. And the merch booth was just rammed. People do want some kind of artifact—some kind of physical totem of what they're into—because music ultimately represents a culture that you want to align with.
And I think that jumps over to technology. I remember looking at my first iPod and being like: "This is a vessel that holds what I'm into."
And also the early iPod didn't have a lot of space, so you really had to curate what was on there in a way that people don't do on their phones.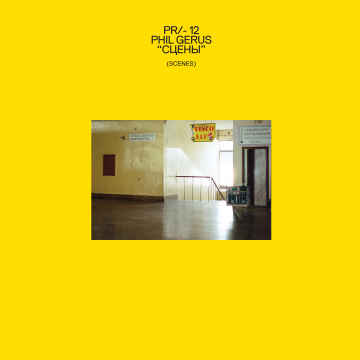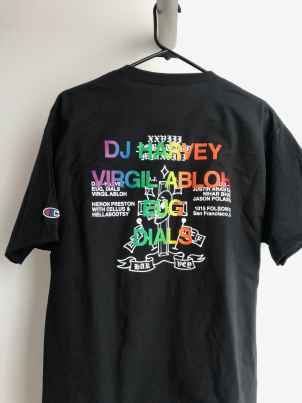 When you create a poster design for one of your parties, or choose a design for one of your label's records, are you as meticulous as you are at work?
100 percent. I've been working with a few graphics people over the years. My buddy Rishi Shourie who is an amazing typographer. Shadi Perez, who did a bunch of early hip hop videos and a lot of early stuff for Supreme. Julian Duron, who designed the Harvey Virgil poster and the Chinatown flyers. I kind of art direct and find guys like that, but like with the music, it's about finding people you trust.
The other day, I was looking at the famous album cover that Basquiat designed for Rammellzee, and I thought to my myself, "Woah, a design like this maybe couldn't exist in a record-free media environment." Because the images would look terrible as a Soundcloud thumbnail.
There are images that get lost when you scale them to Soundcloud, and when that happens we usually make different imagery. But I think the novelty of this Photoshop 1.0, lo-fi aesthetic is kind of burning out. I feel like people are starting to put more consideration into typography, layering, illustration, whatever. These things move full circle. It's funny, we were designing the poster for this big Virgil and Harvey party, the club was asking for things like needing to be able to see the date or ticket from a block away. No way! If you're interested in the show, you're going to find a date.
And no one types in a URL anymore…
We've been doing these new parties in Chinatown where the flyers look like they could be on some community bulletin board in Chinatown. As you know, music and graphic design have codes that are naturally built into them. They're intentionally only made to speak to certain subcultures. So when we make these flyers, we know that we're turning off like 90% of people—but that's cool because the 10% are the people who we want to show up.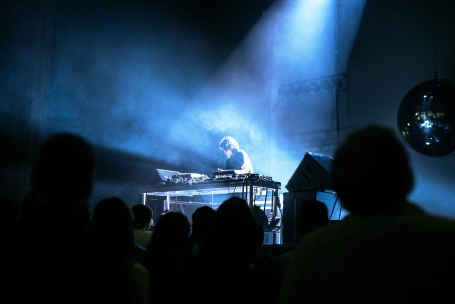 "People do want some kind of artifact—some kind of physical totem of what they're into—because music ultimately represents a culture that you want to align with."
Has doing these parties and your job at Apple felt like a Clark Kent routine? Is it stressful?
I've been doing music forever, and I threw my first rave when I was in high school, so for me music is a necessity that I must do. One side of the brain then handles that, and another focuses on industrial design. Music, culture, design, art, and people being together all feels like it's part of the same thing.
San Francisco has often been portrayed as a hyper-gentrified city that has been rinsed of its charm by the tech industry. Are your parties a way of remedying that?
There was definitely an influx of this tech-bro thing, but I see it a lot less now. I think it's because you get called out for that shit, so eventually that criticism sinks in. There's a lot of people moving to San Francisco in their twenties—not just tech-bros—and people like that are looking for culture. There's an eagerness around it now, and I feel like it comes from people learning things on the Internet. People are getting smarter. So maybe there are still as many tech-bros as there were before, but they're fitting in and learning to disguise themselves. But the crowds I see at our parties are very mixed and very diverse. It's a similar thing to the gentrification question. If you act like a dork, you're going to get called out.

Interview:

Thom Bettridge

Photography:

Yoko Takahashi

Images/Photos Courtesy Of:

Eugene Whang