On Beauty and Being Jemima Kirke
The Artist and Actress Talks Self-Sabotage, Sisterhood, and What Makes Her a Snob
Interview:

Thora Siemsen

Photography:

Jody Rogac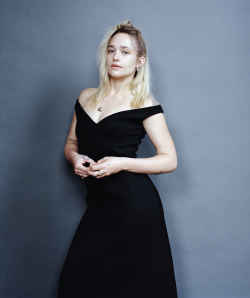 For her painting exhibition this past winter at Sargent's Daughters on the Lower East Side, Jemima Kirke spoke to the children posing for her portraits about their views on Santa. She appreciates their wish to talk like grown-ups. As a grown-up, one of the most reassuring qualities about Kirke is the impression that she takes her own advice. When people are sitting for her, she recommends they look at her ear so they don't have to sustain eye contact. Posing for photographer Jody Rogac, she asks Rogac's assistant if his inner ear pimple is hurting. "I'm like a hawk," she tells him.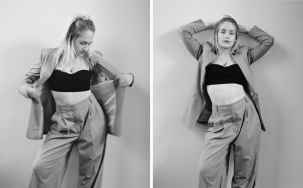 Taking the bird's-eye view of Kirke's life so far: born in London to Bad Company drummer Simon Kirke and interior designer Lorraine Kirke, Jemima is the middle daughter between eldest Domino, a doula and singer, and Lola, an actress and singer (brother Greg is a photographer). Raised in Manhattan, she commuted to Brooklyn Heights private arts school Saint Ann's, a seedbed for the city's emergent chaotic creative class. Kirke had already received her BFA from RISD when she took on the role of Charlotte in her classmate Lena Dunham's filmmaking debut Tiny Furniture (2010). Inveterate friends offscreen, their collaboration offered up a thorny portrayal of female friendship. Kirke starred in all six seasons of Girls as the wild-at-heart Jessa. As a director herself now, there's an impish tone to the music videos Kirke has made for her sister Lola (the Los Angeles-lit "Mama") and her musician boyfriend Alex Cameron (most recently the 17-minute send up of film school bros "Marlon Brando").
This February, Jemima and I spoke about her painting show "Scamp," family, and playing a jazz band manager in her first film in two years, the forthcoming Sylvie's Love.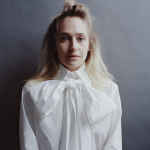 Thora Siemsen
Jemima Kirke
The amount of ideas that I have around painting is just endless. We tend to just do the thing that we're good at and make a career out of that first without really asking ourselves whether we want it or not. But that's a good place to start from. There was a moment there where I didn't really know if I wanted to do it anymore because I was acting. And then there was a moment where I did a bunch of acting and I realized it wasn't for me, there was no place for me being alone and painting.
Some would say that I'm not myself when I'm not painting. I do find it necessary because I find so many things beautiful. I collect things too, because of that same notion.
I went through a stage of collecting children's Halloween costumes. I have a storage unit filled with them. I have a lot of fucking clothes. I collect flea market paintings and furniture. I'm like a rich hoarder. That's what I am.
Do you have any shows coming up?
I don't. I just had one that finished, where I painted children in these Halloween costumes. That came down in January. It was sort of a pipe dream of mine because I love painting kids, for the same reason, I guess, that people love photographing them. They don't hide or cover up their emotions, their discomfort, whatever it is that they're feeling. You don't have to do much work in directing them. I did this self-help book called The Artist's Way, and it really kicked my ass into doing all the things that I'd been putting off, all the creative projects, and that was one of them.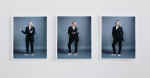 Do you watch your own acting?
I do. Not because I particularly love it, but because I learn something about what I want and don't want to do on screen. It's definitely difficult, and there are some actors out there who have a strict rule of not watching their work. I find that a little narcissistic to not see yourself. How do you improve? Also, if you're not seeing your work, then you're not seeing the work of everyone else who was on the production, you're not the only person to watch the movie for. There's everyone else, other actors, the set designers, the directors. There are people I know who don't go to premieres and watch the movie because they don't want to see themselves, but I find that to be very self-centered.
Do you and Alex [Cameron] agree about most music?
No, we don't. He is a music snob. Sometimes I'll put music on, mostly when we're in the car, and I can just feel him hating the song. I'll say something about the song that I love, and then we'll get in a fight about it. Most of our fights are about taste and art.
What are you a snob about?
Manners and courtesy. Courtesy is a big one for me, and I find myself getting really angry for people when they'll tell me stories about a situation where they were not treated well.

How are your relationships with your sisters?
I have no idea. Right now, I'm getting along really well with my little sister, but haven't really spoken much to my older sister in a while, and then that will change. Lola will piss me off or just go quiet for a few weeks, and then I'll be more friendly with Domino. But my brother is always a solid one. My relationship with him doesn't really adjust and change. Maybe that's because he's a male and maybe that's something to do with the way women communicate. We're a lot more vulnerable to each other's behaviors.
Are you competitive with each other?
Not in a way that we talk about or admit.
How do you self-sabotage?
I can treat my body like real shit, drinking and not sleeping enough and eating the wrong things and not exercising in a way that, in my mid-30s, is just irresponsible. I think I also get overwhelmed when I don't really need to, but I'll make it up. Everything's just too much, and so I have to let something drop, which can be a good thing, but it can also be a way to sabotage projects. I'll say, "I can't do this. It's just too much," and I'll sort of flop down on the ground, figuratively, and say no to things. I ignore texts when I'm not feeling like talking or I'm depressed. If someone's texting me asking how I am, I'm just like, "Ugh, too much. I'm fine."
Yeah, I smoke, and I'm trying to stop smoking. I'm reading the Allen Carr book [Easy Way to Stop Smoking]. I hope it helps me, or I'm a lost cause. I've always stood by smoking. I love it and I believe in it. My kids help me because they hate that I smoke, obviously, because they're at that really puritanical age. They're like, "Smoking is bad, and you're gonna die." And I'm like, "Well, maybe. Maybe not." But it starts to make me feel guilty.
What else do you feel guilty about?
I feel guilty about this interview. I feel guilty about everything. Maybe it's being raised by a Jewish mother that I have a guilt thing. I do tend to think most things are my fault. Everything to do with my children. When I can't pick them up from school or I can't really get everything done in a day or on a weekend that they want to do. When you have kids, the sense of guilt is the sky of your existence.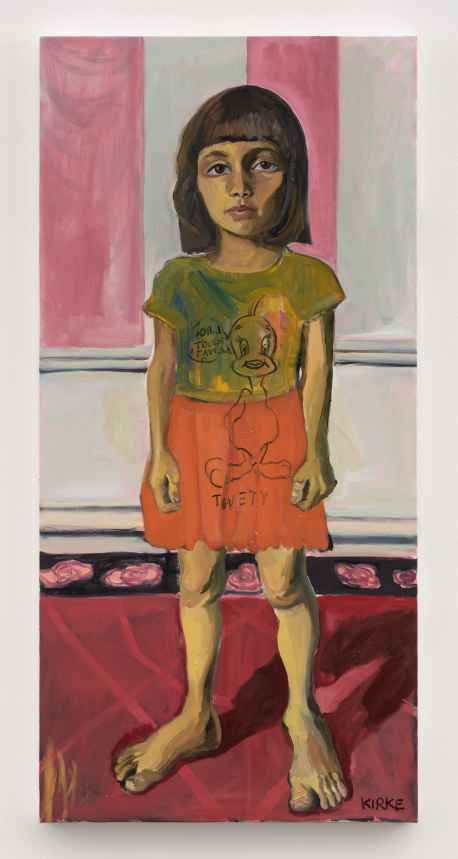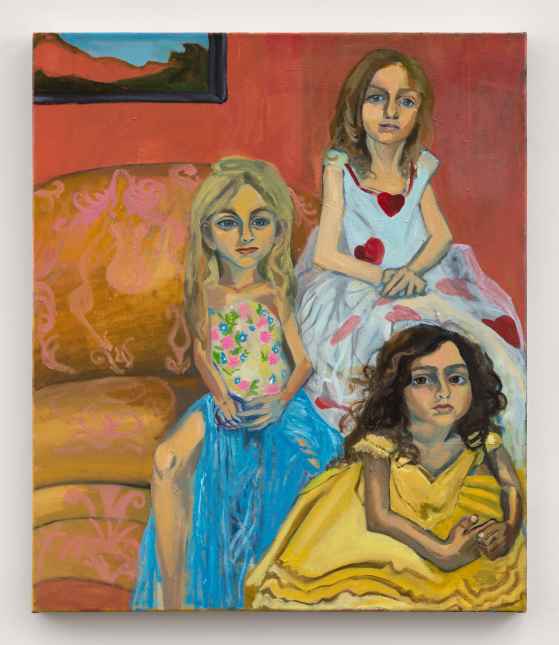 My daughter is a real bookworm. She's a much bigger nerd than I ever thought I would have. She loves to code. She is very logic-based and he asks a lot of questions about the world. My son is a lot more cerebral.
I do. I've had a nanny since my son was born.
Did you have one growing up?
Oh yeah. Had a bunch. Was basically raised by nannies.
Are you in touch with any of them?
The main one who was the live-in, I speak to her at Christmas and call her on her birthday.
Are you good about calling people on their birthdays?
No, but I keep a list of people's birthdays, and I try to refer to it when I can. I'm like, "What month is it? Whose birthday is it?"
Where else do you live besides New York?
I've never lived anywhere else. I have never pictured myself living anywhere else, either. The only other place I would live if I could is Miami. I love that it is a great place to be a recluse. It gets a bad rap for the Eurotrash that go in and out of there, clubs and stuff, but that's really a very easy scene to avoid. In fact, there really isn't much of a scene at all in Miami. It's historically well preserved. The buildings are beautiful. No one has a real agenda. It feels very transitory, like everyone's just searching and trying to figure out who they are, what they are.
I have a cat called Mr. Chips that I got from a friend who had to get rid of him. She found him through a drug dealer who died. She rescued him and gave him to me. He'd been left in a basement for weeks. I've no idea how old he is. He was missing hair when I got him. He was very timid and now he's this outdoor cat. We're sort of like roommates. We have this unspoken contract where I don't give him too much love and he doesn't get on me. I don't love animals in that way, don't touch me. He just comes and goes as he pleases.
What sort of things set off your temper?
Passive aggression and bullshit. Anything where you're not saying what you mean. That's a very tricky trigger for an actor to have because we get so much bullshit from people in the industry. There's a way that you talk to actors when you're a producer or a director, you blow smoke up their ass. Agents do it all the time. Tell you, "They really want you for this role, but you have to audition. They love you, but…" Just please tell it to me straight. I promise you I'm tougher than this.
Thora Siemsen is an interviewer and writer living in New York City.
Interview:

Thora Siemsen

Photography:

Jody Rogac

Styling:

Eugenie Dalland

Hair:

Fernando Torrent / L'Atelier NYC

Makeup:

Allie Smith / Bridge Artists

Photography Assistant:

Justin Leveritt, Josh Mathews

Styling Assistant:

Carlo Prado

Date:

March 20, 2020