Envisioning a Modern-Day Heroine
Photography:

Rebecca Storm

Styling:

Olivia Whittick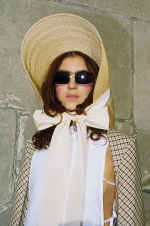 Just over two centuries ago, a pre-teen Jane Austen began penning stories and poems, fantasies of female empowerment which parodied literary and societal conventions of her time. In doing so, she initiated a body of work that would become some of the most beloved and misconstrued commentary of her lifetime, and ours. SSENSE celebrates Austen's cultural contribution by imagining a contemporary heroine, driving her 4x4 to the country and messaging with suitors in the side garden.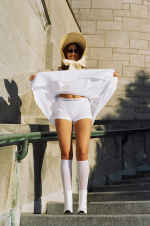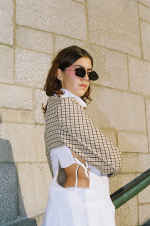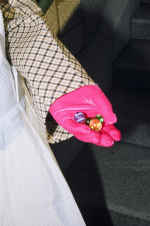 Early in 2017, former Breitbart journalist, flunky Cambridge English major, and notoriously irritating bigot Milo Yiannopoulos attempted to quote the "Victorian novelist" saying, "it is a truth universally acknowledged that an ugly woman is far more likely to be a feminist than a hot one." Perhaps without ever having so much as held a novel by the Regency-era author, Yiannopoulos, for some reason, considered Austen worthy of reference. The irony of his statement is not that she isn't a Victorian novelist (she was dead before Queen Victoria arrived on the scene), but that she is largely seen as a proto-feminist icon, critical of the dire position of women in her time. A quick search reveals that many alt-right writers cite Austen in their hate spew, bizarrely envisioning her as an emblem of a "simpler" time, when no one confronted racists, the sanctimony of marriage meant something, and women were more submissive (read: utterly dependent).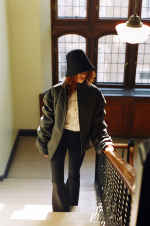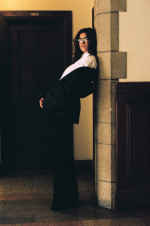 Last month the Bank of England honored Austen by putting her image on their £10 banknote, making her the only woman—aside from the Queen—circulating on UK currency. The image that was used of the author was an airbrushed version of an old hand-drawn portrait, in which her face had been softened and feminized. Her cheeks were plumped up, and lines were removed from her formerly scowling face, causing fans to say she appeared "too pretty." Even Jane, long-dead and far from your conventional sex symbol, isn't safe.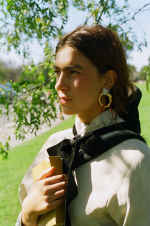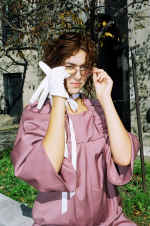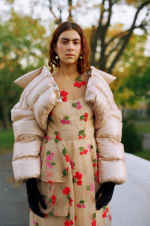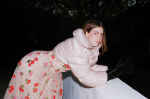 But Austen is no stranger to modification, with her legacy largely defined by innumerable adaptations, one reason that her work is beloved and so misread. The mark she left on the world is indelible, as the most unlikely of fans continue to attach themselves to her work. Whether prized for her strong female characters, with their never-ending struggle to distinguish a genteel man-baby from husband material, or for a complete misunderstanding of her political project, Austen endures.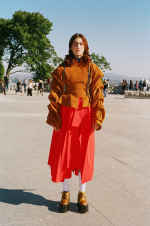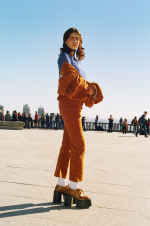 Photography:

Rebecca Storm

Styling:

Olivia Whittick

Hair and Makeup:

Laurie Deraps / Teamm Management

Model:

Alix Van der Donckt-Ferrand

Production:

Alexandra Zbikowski

Production Assistant:

Erika Robichaud-Martel