Durga Chew-Bose Has Been So Young For So Long
The Author Speaks in Details About Her New Book
Interview:

Fiona Duncan

Photography:

Magnus Unnar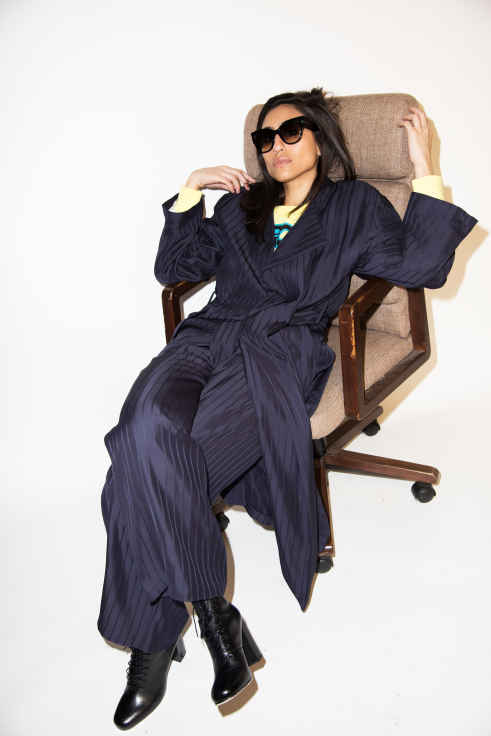 Jacaranda: it's the mimosifolia, or "blue," varietal we have here in Los Angeles. They emit light, a hue, neon deep-violet. And when they bloom—suddenly everywhere—they make you wonder what these trees look like the rest of the year round. They curdle and fall soon after they flower, carpeting the ground below. It was at this stage of the plant's perennial cycle that author Durga Chew-Bose got to Los Angeles.
The cream at the top and the purple at the base of the cover of Too Much and Not the Mood, 31-year-old Chew-Bose's new and first book, reminded me, of course, of these flowers. This purple, almost indigo, is the deepest shade in the mimosifolia spectrum. It's a color Chew-Bose wears. She, whose image proliferates on social media, via friends like Tavi and Hilton Als, favors nature's purples, canvas, gold, cooled-toned pinks, and what she describes, unforgettably, in Too Much, as a "lathery shade of peach."
Chew-Bose's writing is precise and imagistic. There's a simultaneous grief and joy in her storying, like awing at the vivacity of a flower in full bloom all-the-more for its immanent wilt. "I've been so young for so long and so old for longer—" Chew-Bose writes, echoing the famous lines of Marguerite Duras, "so heart-wrinkled and naive all at once." Chew-Bose flew to Los Angeles from New York (where she was photographed) to read alongside friends Sarah Nicole-Prickett, Grace Dunham, and Aria Dean, and to screen a favorite film. We met in between the two in West Hollywood. There we spoke in details, as Durga rarely generalizes.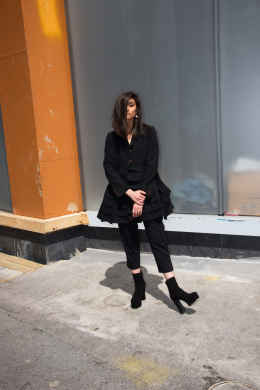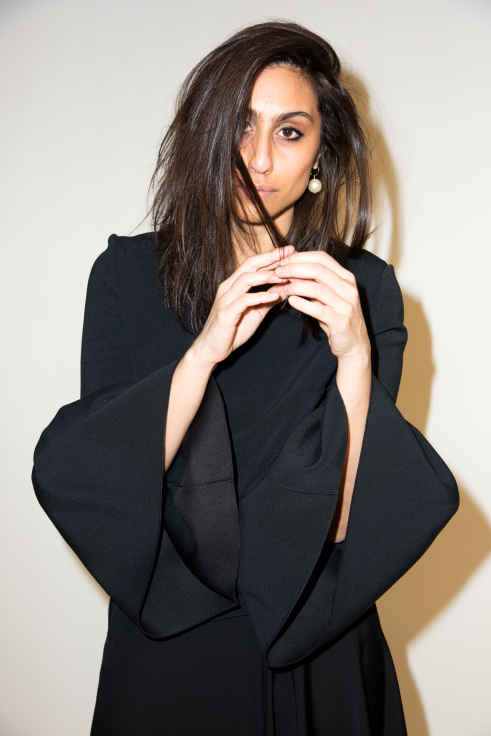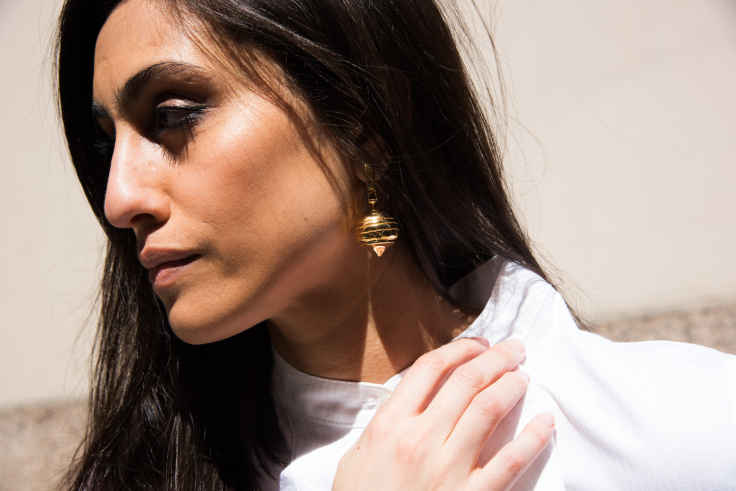 Fiona Duncan
Durga Chew-Bose
What games did you play as a kid? Did you like games with rules and structure, or more make-believe?
We played Parcheze, that had rules. My dad would make up card games. I didn't have imaginary friends or anything like that. I didn't really have Barbies. I had one. My mom would get its clothes tailored in India. I would imagine these...I can't even explain it. It's almost as if my imagination was happening alongside me playing. From a parent's point of view, it might have just looked like a kid staring at a toy! [laughs] I think a lot of it was happening in my head.
I was wondering if writing Too Much and Not the Mood was an opportunity to go back to childhood or if you were doing that already?
I think a lot of it takes place in my childhood because I haven't yet processed my twenties. I can't really write about something that's present. I am a nostalgic person, and I do think about my childhood and my teenage years a lot. I think it's because I never felt young. Not young, young, young. I remember it very clearly—I was already wondering why things were lit the way they were lit.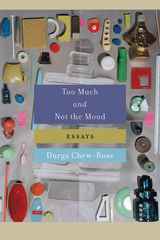 I think that anyone who tries to express themselves creatively is trying to bend reality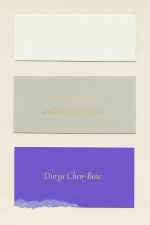 Last night, you read a passage from your book about admiring older white girls. It got me thinking about how so many writers and artists feel or have felt other—we create from that place—and about how there are so many different ways that people can feel other.
I think that anyone who tries to express themselves creatively is trying to bend reality so they can have some ownership over it. I don't like the word other. I used it in my book and I'm like, ugh. We need a new word for it. Othering makes it seem so deliberate on the otherer's part, but it's not, it's environmental, it's all kinds of things, and I mean—I probably other myself at this point. Self-otherers!
You made a switch in the last few years from not writing about yourself at all to having it be a primary mode. What spurred that?
I think it was the essay I wrote about my name. It was something that I've thought about my whole life. I never thought it was worthy of an essay, but then the response was all these "me toos!" Also, it had to do with all the women I was meeting. You don't feel important until you find your people. You don't feel like your first-person is connective until you have people that you develop a shorthand with. Like what Grace [Dunham] said yesterday: talking with friends is a form of writing. I don't think I'd yet found my people. My entire life changed when I met Sarah [Nicole Prickett]. It was almost like finding everybody that I love was finding me—my first-person.
How would you characterize the New York literary scene?
Ugh, next! [laughs] It's a trap!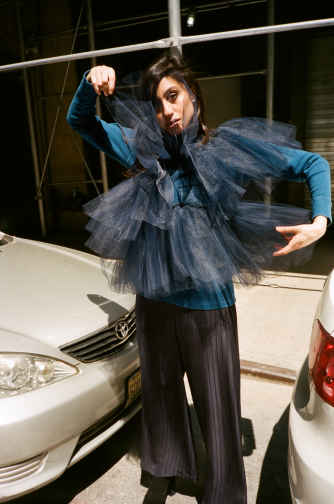 Fine. I guess we can scrap that. What's your ideal writer-editor relationship?
I really liked working with Emily Bell and Maya Binyam on this book because they're very supportive without being overly complimentary. With support, there's a long game in it—it means you're actually listening, perhaps even foretelling where your writer's anxieties are going. Checking in, not about deadlines, just checking in psychically is a big deal for me. Also, I love when editors are comfortable saying, "you've gone on a bit too long", or: "you've kind of lost me". I love a note, "you've kind of lost me".
You got to have two different book covers. How do you see each relating to the material in your book? Can you tell us something about each cover artist?
They're different but feel related, like cousins. Like how cousins are awkwardly related. One was designed in-house at Farrar, Straus and Giroux. I had showed Rodrigo Corral images that were inspiring to me like Raf Simons' upholstery collaboration with Kvadrat. The swatches were photographed on a black background and the color combinations felt unlikely, and the stray threads added something, I don't know what exactly. Strays are fun. The second cover was designed in-house at HarperCollins Canada using a Sara Cwynar photograph. I love Sara's eye. We'd spoken in the past about working on something together because Sara's work draws me in from far away but makes me want to stick around, up close, for hours. I write a lot about objects, doodads, colors, colors that fade over time, stuff collected or presented as altars or thing-scapes. Her photographs, some of them, are in the same family I think.
I write a lot about objects, doodads, colors, colors that fade over time, stuff collected or presented as altars
I was going through your book selfies. I mean: Instagrams tagged as you that picture your book. You have a lot. My favorite was this one that juxtaposes your book and the new Kendrick Lamar album. It's captioned: "Art I wish I could have made. Art that makes me want to quit at the same time demands that I don't." Have you seen this?
Yeah. There's something so wonderful about when words betray a sentiment. Like, art that makes you want to quit is actually art that makes you want to continue to do it—that's such a great way of saying it. What people are listening to while reading also really interests me. When I read How Should A Person Be, Frank Ocean's Channel Orange came out, so whenever I hear a song from that album, I think about Sheila Heti. Weird, right?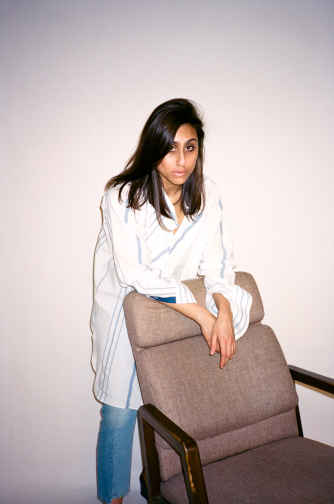 You write and talk about procrastination. Procrastination as writing. What are your favorite ways to procrastinate?
Re-watch movies I love. And then read their scripts, if I can find them. Stare at the dog. Watch a 30 for 30 doc. Go for long walks. Pace and stand in my apartment's door-thresholds and literally just zone off and admire the space, the afternoon light. Scroll through Tumblr. Read interviews between writers. Search for chairs online I'll never be able to afford. Watch episodes of The Dick Cavett Show. Google image photos of actors when they were "young." Become anxious for whatever reason. Read multiple books at the same time. Make snack plates. Call my parents and see what's going on with them. Text a friend in a different timezone and ask what she ate for lunch. Text while drinking wine. Text my brother and ask him for pictures of my niece, Josephine. Call a friend and make lasagna. Sit on friends floors as they busy themselves with something and ignore me. Watch series finales. Shower.
I love when you write: "It's useful to have many favorites. So many that you've depreciated the use of 'favorite.' Favorite. Favorite. Favorite. Who cares? At any rate, substantiating favorites is an absurd practice. The genius of the word is that it's more of an expression than a word." Do you have a sense of why you favor what you favor?
It's nice to not know exactly why something feels like a favorite. It's nice to feel abundantly about something, like a color, or a flower, or a painter, or street, or a friend's jacket, without having the words to explain it. Maybe my relationship to favorites is whatever makes me want to make things. Whatever forces me to look or listen and then feel compelled to dip into my mind and work on something. Isn't it nice when seeing a great movie makes you want to host a dinner party?
I never felt young. Not young, young, young.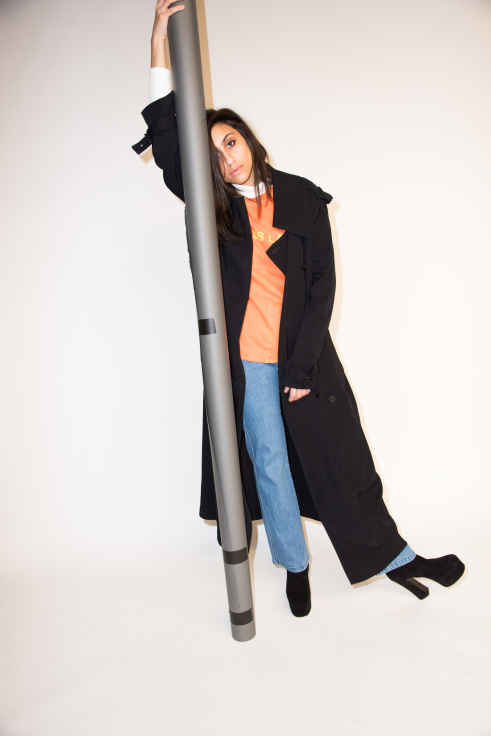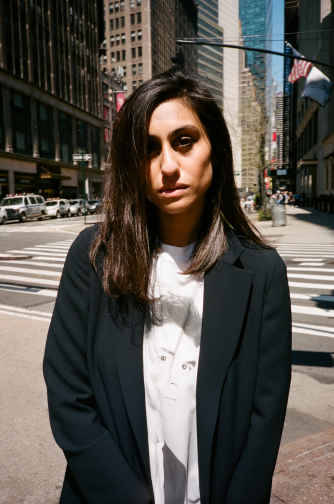 Interview:

Fiona Duncan

Photography:

Magnus Unnar

Styling:

Delphine Danhier

Hair and Makeup:

Ingeborg