The Montreal Surgeon Balances Style and Smart Design
Interview:

Mary Tramdack

Photography:

Richmond Lam

Styling:

Sasha Wells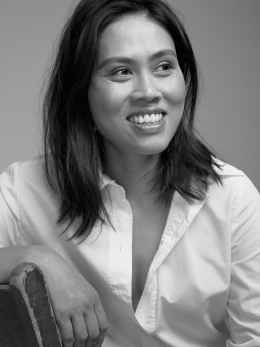 Fashion, like medicine, is a bodily pursuit. Both are defined by the demands of the human physique—its functions, form, and essential materiality. Dr. Diem Nguyen is conversant in both. A regular SSENSE client, she is also a general surgeon who specializes in breast cancer.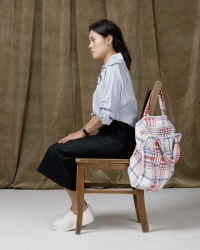 In a field that can be brutal and demanding, fashion and art are her chief respites. But Nguyen is not a proponent of escapism. Instead, she thinks of these pursuits as a way for her to appreciate excellence on an everyday basis. "I appreciate anything that's beautiful and well made," she says, "and I find it even better when it's practical in your daily life."
We invited Nguyen to visit our office, where Richmond Lam photographed her in a selection of her favorite pieces from her own wardrobe supplemented with new styles from SSENSE. She spoke with Mary Tramdack about her personal style and aesthetic preoccupations, and how they complement her career in medicine.
A blue and white striped Loewe button down accompanies more of Nguyen's SSENSE finds: navy Lemaire culottes, slip-on sneakers from Opening Ceremony, and Writtenby's woven plaid laundry tote.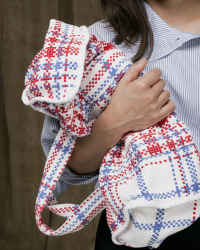 Are there some designers in particular that you really admire?
My ultimate, ultimate designer is definitely Phoebe Philo. I mean, there is nothing that comes out of that woman that I do not like. Everything she does—the way she looks at women, the way she creates clothes that you wear to go about your life that also express who you are. The way she manages her career, and the way she doesn't give in to having celebrities in the front row. Even her campaigns.
That was amazing! Recently I was watching the Mulleavy sisters, from Rodarte, talking about how they had watched these movies about bees and that's what inspires their latest collection. Every single time they come up with such ideas. I would never wear their clothes, because they're not my style, but I think they're so smart. It's smart creation. Or Proenza Schouler—how they go all around the word to develop the pleating and feathering and everything to make a collection. People think, oh, it's flaky, it's just clothes, but there's so much work that goes on behind them. You can really learn a lot from these designers.
What kind of designers do you personally wear?
I'm really drawn towards minimalism. Always been that way. If I could afford it, I probably would wear just Céline all the time. I quite like Lemaire and Jil Sander, and I like Acne Studios a lot for daily life.
Your outfits are a combination of your own wardrobe and pieces from SSENSE. Did any of the pieces you brought have a personal significance to you?
I don't think clothes have much significance to me other than I love them or I don't love them. Jewelry does, but clothes are not eternal commodities. You eventually use them and they get abused and then you have to change to another thing, so I don't get too attached to them. I love fashion, but when it comes to myself I'm very practical. I don't like tugging at my clothing, I don't like looking like I've tried too hard. You know, get on with your day. I like to look good, but I'm not going to be fussy about it.
Some people engage with fashion in very dreamy or abstract terms, but you sound like you have a more practical approach.
I think it's Anna Wintour who said, "Fashion makes you dream and takes you elsewhere. What more do you want from fashion?" And I think to me it is a bit of an escape. Not that I need to escape my daily life, but it's good to have breathing space in your head and do something different. To me, fashion or anything creative is one of those things. Fashion and books and art.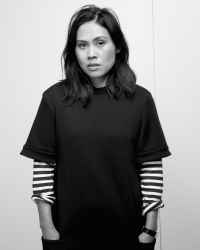 Who are some of your favorite authors?
Currently Zadie Smith. I like Salman Rushdie, Gabriel Garcia Márquez. I also read a lot in French—I quite like Frédéric Beigbeder, and recently I've read a beautiful, beautiful book called En Attendant Bojangles. I also very much like the guy who wrote La carte et le Territoire… that freaky French author.
Yes! That is somebody who I read a lot of. But I read about everything as long as it's interesting. Whether it's clothing or art or movies or books, I don't like anything commercial. I don't necessarily read the biggest best-sellers.
I try to travel a lot for the art fairs. When you go to fairs it's not like an exhibition at the museum on one period or one kind of painter. You see good and bad, and you train your eye to see things and understand things. You also see the prices, and it makes you think about why certain things fetch certain prices. The Frieze Masters is the most impressive to me because it's all established artists. You walk around and the art could be Picasso or a full gallery of Giacomettis or Yves Kleins. It's like a museum for sale! And also there's all these design fairs. When you go to Frieze in London at the same time there's the PAD London, which is really interesting. I appreciate anything that's beautiful and well made, and I find it even better when it's practical in your daily life—whether it's an object or decorating or for the kitchen. Design with intelligence! If I had to go back and choose a different profession, I would probably choose to be an architect, because architecture is like a melding of something very rational with something very creative and aesthetically pleasant.
And yet you've been working as a general surgeon for almost 15 years. How did you come to practice medicine?
I've always been fascinated by surgery, from a young age. This was probably influenced by the fact that I come from a pretty conservative Vietnamese family, and a creative career was never an option, so that left you with the traditional ones like lawyer or doctor. And at the time there was no Internet—there are a lot of careers that exist today that didn't exist back then. During med school, I think what attracted me to surgery was the instant gratification of seeing the results of what you do.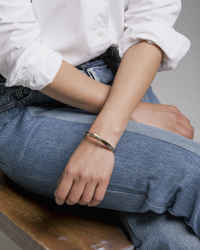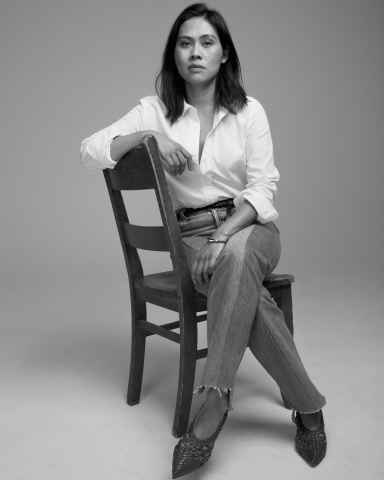 What do you find are the most challenging parts of surgery?
The surprises? Specific cases can be quite challenging, quite stressful. Being on call and not knowing what's going to happen, that can be stressful. But on a daily basis, it's not so bad. I have days that are quiet: You go to your clinic and you only have good news to give and it's really good. Then you have some days when you're on call and nothing goes on. And then some days you're on call and it doesn't stop, it's one emergency case after another—thank goodness they're rare. Some days you give lots of bad news, and that can be very draining—also trying to figure out how to fix things or make them better. But I don't think there are two days that are the same.
You must have to be very adaptable.
You do. It's really not a 9-to-5 job. Often it's all or nothing.
What are the most rewarding parts?
I would say being able to fix problems quite fast. Surgery is like that—instant gratification. Also, just the fact that I know that I go out and I do something useful for society. I always, always, always do the best of what I can—I don't like mediocrity and I don't like cutting corners, and every single time I do anything I try to do it well.
Do you have any kind of personal philosophy?
Aim high. Don't settle for less. I heard something recently—I think I should have heard this much earlier on, but someone's grandfather said to them, "Life is hard, and the earlier you understand that, the better equipped you'll be in life." I think that's a really good piece of advice. It's a very pessimistic one as well. [Laughs] But I think it's true. I think life is hard. And I stand from a privileged position. In my daily life at work, I'm confronted with real life. I see life at its lowest level at times. If I worked in a different field, probably I would lose touch with that. But if you go to a hospital you will see life in all its forms. The worst parts of it, too. It's not sugarcoated. It's really raw.
So fashion represents an escape from these sometimes harsh realities?
It might. But I think that even if I was working in something else I would like fashion. I think it's normal for human beings to be very sensible to beautiful things, whatever they are. Like a beautiful landscape or a beautiful book or a beautiful piece of art. There's always the debate whether fashion is art or not, but fashion is a part of that.
Interview:

Mary Tramdack

Photography:

Richmond Lam

Styling:

Sasha Wells