Hung Vanngo's Eternal Glow
A Conversation with the Artist Turning Faces Into Fantasies, from Selena Gomez to J.Lo
Interview:

Arabelle Sicardi

Photography:

Heather Sten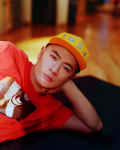 There's a je ne sais quoi about beauty that can't necessarily be captured, but it can always be predicted. It only happens when another person takes care of you—that radiance that emerges post-facial, or post-coital. It's also the signature of one Hung Vanngo, fittingly nicknamed "Hung Vann-glow" by hair stylist and behind-the-scenes legend Mark Townsend. Hung's treatment results in a luscious, hydrated richness that makes his clients look like they've never missed a full nine hours of sleep, like they've never, ever consumed a toxin, and like if they smiled at you—which they will not, but rather, smize—their teeth would glow an otherworldly, luxurious pearl. His technique is the personification of the mantra Health is Wealth.
You can spot Hung's touch on celebrities from Selena Gomez to Camilla Belle. In many ways, his story flawlessly adheres to the American Dream: a refugee from Vietnam, Hung's mother used her savings to send him and two of his siblings to America via boat from Cambodia and Thailand. They slept on the floor of a refugee camp for three years before ending up in Canada, where Vanngo eventually began his career in beauty and fashion. He was an award-winning hairstylist in Toronto before moving to New York to become one of the top makeup artists in the industry, and the premiere artist of his generation.
Hung's success story brings to mind the poet Ocean Vuong's novel-memoir—the protagonist of On Earth We're Briefly Gorgeous is also a refugee who was raised in North America, primarily surrounded by the auspices of beauty. In one passage, Vuong writes, "All this time I told myself we were born from war—but I was wrong...we were born from beauty. Let no one mistake us for the fruit of violence—but that violence, having passed through the fruit, failed to spoil it." Vanngo doesn't typically speak about his beginnings, not because he's ashamed, but because he wants to be more than the worst things that have happened to him. He aspires to be the accumulation of all that he has accomplished, in spite of the obstacles he encountered along the way.
In real life, Hung is much quieter than the glamor his portfolio portrays. I met him in a sparse studio on an overcast day in New York, and there he was, steaming his own wardrobe, 10 minutes before call time. He seemed nervous yet gestural with his hands, as if his body was used to speaking with brushes and not with words alone. We sat beneath the room's single ray of light to talk about work, success, failure, and how beauty saves and shapes him.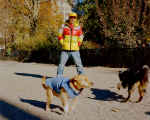 Arabelle Sicardi
Hung Vanngo
People recognize your work even when they don't see your name. What's your take on the current state of the beauty industry?
Nowadays, you see that everything is trend-driven…I try to avoid that. A lot of people assume that because I have a huge social media following, I started my career as an Instagram makeup artist. That isn't true. I've been hustling my whole life. I don't find that being "one of the best makeup artists to follow on Instagram" is a compliment; it uses the amount of followers you have to dictate talent. All the people I look up to, who are amazing artists, don't have any followers.
If Instagram ended, would some careers still exist?
Exactly. That's why I aim for longevity.
You make all your clients look luscious.
Recently I worked with a client, and her skin was absolutely beautiful without makeup. I finished doing the skin and she kept wanting more foundation, and I pushed back. She said, "I still see my pores." I told her, "That's the beauty of it." It's not always about a positive story—not everyone has the same taste. You have to stay true to yourself.
How did you come to this signature technique? You did hair before you did makeup, right?
I went to hairdressing school, but in the first salon I worked in, they had a makeup station and I was like, "This is what I really want to do." The truth is, hair was a gift that I didn't love. If anyone knows me in Canada, they know me as a hairdresser because I won 30 awards in three years. But I really tried to push my career as a makeup artist.
What things do you ask clients to do to prep before they see you?
If clients take care of themselves, your job is easier. There are a lot of clients that I love so much, but I stopped working with them because they don't enjoy the makeup chair. I feel like with social media, the look you create is so relevant to peoples' faces now, that if you don't do a great job, you won't hear the end of it. If I do a client for the red carpet, I won't sleep unless I already know how good they look. The light can kill everything.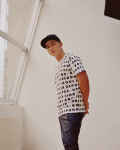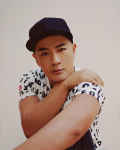 You travel a lot for celebrities, and you're treated like one by brand clients and editors. How do you stay grounded?
I come from a humble background. I remember one time my brother called me up and told me his friend came over for dinner and talked to my mom. He said, "The other day I read an article in Cosmopolitan: Top 10 Makeup Artists to Follow on Instagram." I was number two or something like that. My mom said, "Why not number one?" When I won the InStyle Makeup Artist of the Year Award, I brought my mom. She gave me a really long kiss on my forehead at the end of the night. She held me. Selena and Cate Blanchett were sitting at the table next to us, and there were only ten tables—she knew it was special, even though she doesn't speak English. It was unspoken pride. I can't sit here and say, "Oh, I'm so good," because, if tomorrow, my clients don't book me, I don't have a career. Everyone can get you the first job. But the client has to request you back. My clients know I come from a very caring place and take my work seriously. It's not because I want to be in control—it's because I want to do the best job I can to provide for them.
You're driven by the work, and by beauty.
I work with some of the most successful women in the entertainment industry, and I've learned a lot. I haven't met a successful person who's been lazy.
You always make your clients look very glamorous and beautiful. I'm curious about your definition of glamour, versus beauty?
That's a tricky question for me because I work in an industry that sells aspiration. I appreciate glamour, and love to sell fantasy.
You've had a long career, with a lot of successes—do you ever struggle with imposter syndrome?
I don't. I'm not sure how to say this, but I feel that I belong in my business in a way...for example, being gay, makes less sense to my identity. I've never felt discriminated against in my work—but I have felt that in my personal life. I've been single for a long time. But I belong in my business. And I never feel undesired because of the work I do.
I'm married to my work because my work never disappoints me. It never lets me down.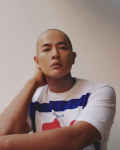 Arabelle Sicardi is a beauty and fashion writer based in Brooklyn. They're currently working on a book on beauty and political power, called The House of Beauty, for W. W. Norton.
Interview:

Arabelle Sicardi

Photography:

Heather Sten

Date:

January 24, 2020