The Rage and Range of KRIMEWATCH
The New York Four-Piece Hardcore Band on Breaking Boundaries and Bringing People Together
Interview:

Meredith Graves

Photography:

Alexis Gross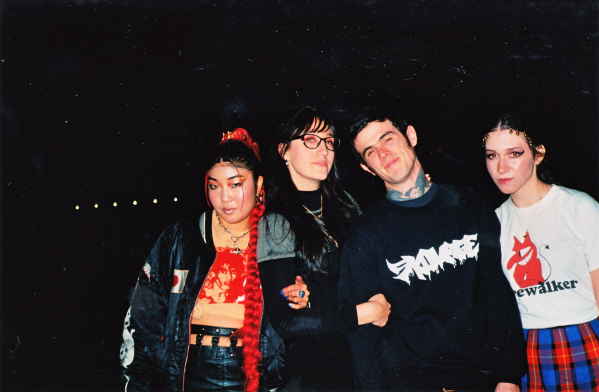 In 2018, after two shit-hot demos loosed over three years, New York's KRIMEWATCH graced us with a self-titled full length. Engineered to obliterate in a tight fifteen minutes, it's the sound of kids let loose in a Black Cat warehouse, grabbing all the fireworks they can before setting fire to the whole bag. Irate purists watched in horror as the band nimbly avoided classification, touring and co-headlining alongside a diverse array of loud fast bands—Power Trip and Bastard Noise, Youth of Today and Modern Life Is War. Lots of exciting internet opinions ensued, making it official: Krimewatch was next on the list of bands with outputs forceful and sharp enough to fatally puncture hardcore's masculine, insecure veneer.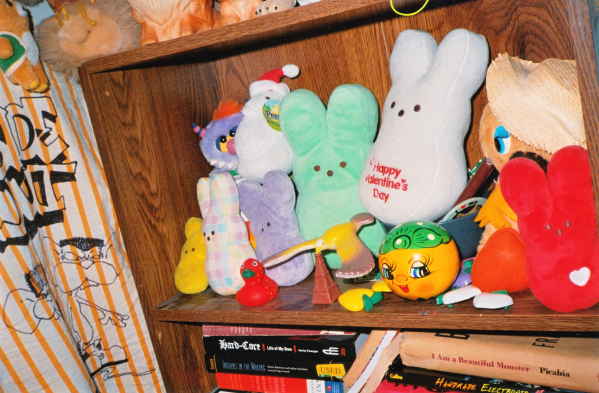 The New York four-piece—singer Rhylli Ogiura, bassist Emma Hendry, drummer Shayne Benz, and Sean Joyce on guitar—is focused on bringing a diversity of people, ideas, and inspirations to their shows and their music. They're far less bothered by who'd like them out of the hardcore scene, than by who they can bring in. They love rap music, neon lighting, falling hard for their openers (examples given: Buggin Out, PLAYYTIME ). Half the band is married, the other half roommates. Ogiura, born in Japan, pummels through songs in English and Japanese. There's a lot to talk about—even when one of the city's fastest bands is, in this precise moment, taking it slow as they begin to work on new music.
Given pop media's tendency to only talk to artists during periods of peak insanity, a band without a crisis or shiny new something to pitch at the world would normally result in an hour of blank tape. But Krimewatch had a prolific 2019. They're starting to write new songs—"a couple bombs in the works" to get excited about—and just finished up a video this past summer amid several tours and a lot of shows, including a gig with rapper Cam'ron.
"We play with bands we've loved forever, but then we play with our friends' bands and it all feels similar. I don't think that in punk and hardcore, it's about having a divide" says one member of Krimewatch I can no longer identify on my recording, their name swallowed by the machinations of a five-way conference call that got a little better later on. "I think something that's special about Krimewatch—and it wasn't on purpose—is we find a home not only in the punk scene, but in the more hardcore-capital-H-hardcore spectrum of alternative music. We played L.A. the first time we went to California and it was super cool. It was a very frantic punk venue. The next year we played a house with a DIY vibe. Then we've played sets that are super professional, really big time."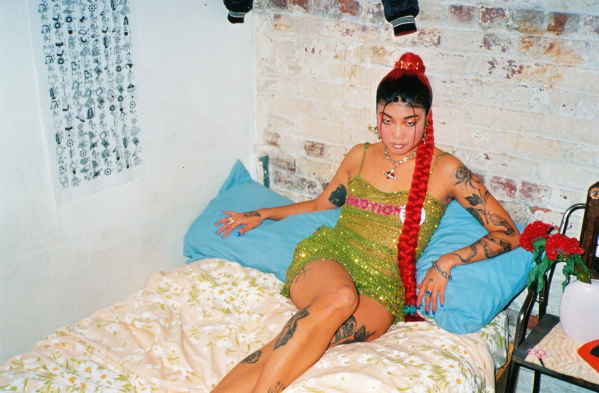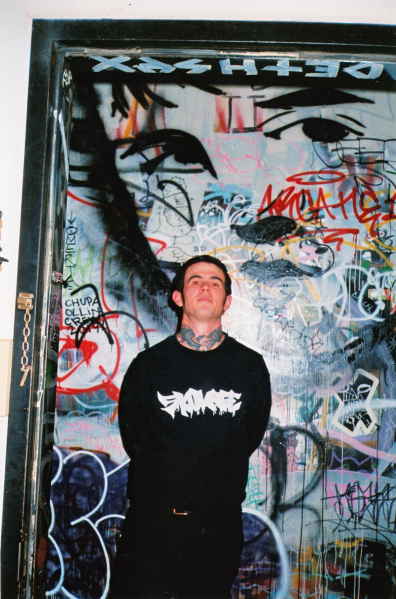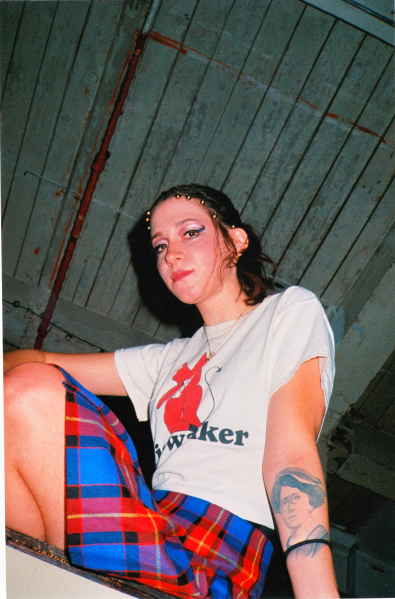 For a lot of punk bands, 'there' points less to anywhere specific than the idealized DIY zone wherever one may find themselves. In any city with a punk scene, you're likely going 'there'—the basement, warehouse, sympathetic bar, print shop, after-hours church, wherever shit goes down. Despite playing the aforementioned "super professional, really big time shows," Krimewatch straddles the divide, making a staunch point of staying active in that larger DIY network. "My amazement has never ceased by the amount of hospitality we see around the country, in the world. That's one of the most beautiful things about punk. It's in Denmark and Japan, in Cleveland, Ohio." Krimewatch make a point of checking out (and photographing, in Ogiura's case) every band they play with, friends, legends, or otherwise. For folks who misunderstand violent music (or film, or literature) as something that could only come from nasty, belligerent people, Krimewatch is more than a bit unsettling.
In fact, much has been made of Krimewatch as an indefinable combination of multiple things; reviewers of records and live shows tend to emphasize moments in the music when their predictions were wrong, lauding surprise rap breakdowns when they prefigured mosh parts, English when Ogiura sings in Japanese. Unfortunately, Krimewatch is just very punk in word and deed—not forcing sides at all, and certainly not for the purposes of shocking dust off reviewers, but genuinely aiming for acceptance and a greater union. "It's cool to straddle the divide and bring people together," says Benz.
"I was just going to say I agree with Shayne," (glorious day, this is the sole time on the recording either I or the algorithm can distinguish between Benz and Hendry). "We love punk and hardcore and all different types of music and try not to worry about how we fit in, and worry more about playing with other people that we think make cool music and try to make cool music ourselves."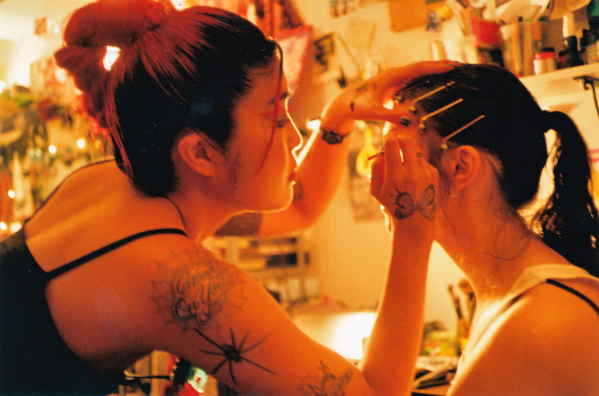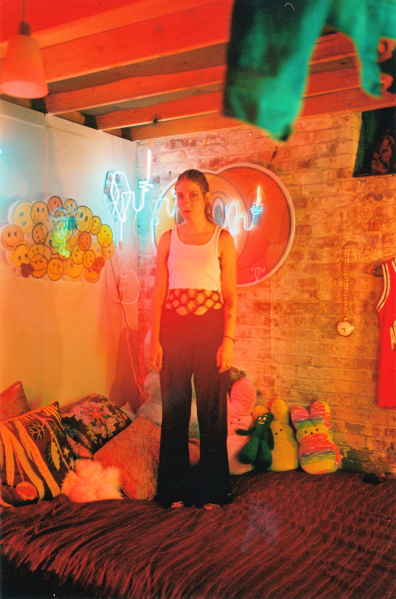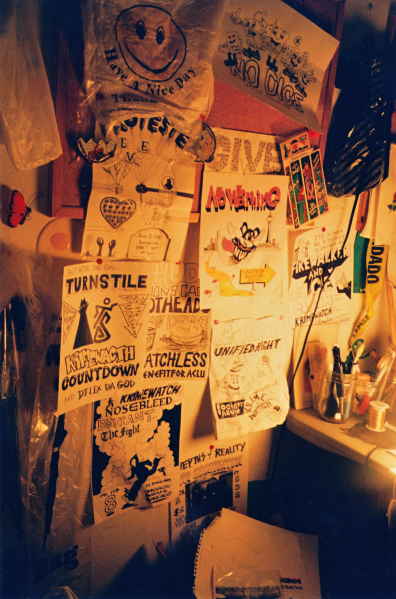 The desire to heal creative and cultural divides is, we must stress, cool; the reach of Krimewatch in this regard extends beyond genres and lineups, big venues and small, into countries, scenes and languages. "Looking at my surroundings at our first show in Osaka," says Ogiura of touring Tokyo earlier this year, "I noticed that there were a lot of older men. But there was actually one big group of girls, and I wanted to give them some kind of insight as a Japanese woman playing music, to inspire them or give them something to think about. Not just a message to women but a message to everybody there about what's important to us. Being inclusive and supportive to women, and encouraging women and girls to express themselves and start bands." Her words of support were picked up and the message spread on blogs and social media, expanding the band's rage and range, further cementing Ogiura's rightful status as a voice of assertive reason in an occasionally ham-headed scene, an excellent writer, and a role model for femmes in punk worldwide.
I ask Krimewatch what they do in their off-hours, and Ogiura rattles off a list of hobbies and side jobs: photography, makeup artistry, embroidery. Hendry makes neon sculptures, a prolific sculptor by night working in 'chandeliers and sconces' by day, as if there were ever a more sonorous gig. The remaining ¾ of Krimewatch are individually creative role models as well. Joyce is a sign-painter with his own business in New York City, specializing in lettering and design. Benz is an early-childhood educator, in addition to running a tape label. Naturally, every member is also in about three other bands. Here it may bear repeating: a band without a new record to push does not equal a band with nothing going on and nothing to talk about.
Nor is it the case that, when not on stage stomping doubt and fear out of existence, individual members of Krimewatch are solely pursuing deep and meaningful creative projects, sculpting and painting the very world around us. It's less about what a band may be doing between albums, and more about the Doing aspect of DIY, an ideology largely beyond the capacity of traditional narrative in this way; people and projects come together and fall apart in reconfigured bands, living situations, relationships, overlapping and piling up and filling up the space of a life like so many embroidered stitches. What binds the band together at the end of the day, says Ogiura, is the same as that which makes musicians eternally fascinating people out of the album-cycle: the possibilities inherent to punk, and what it means to just do it yourself.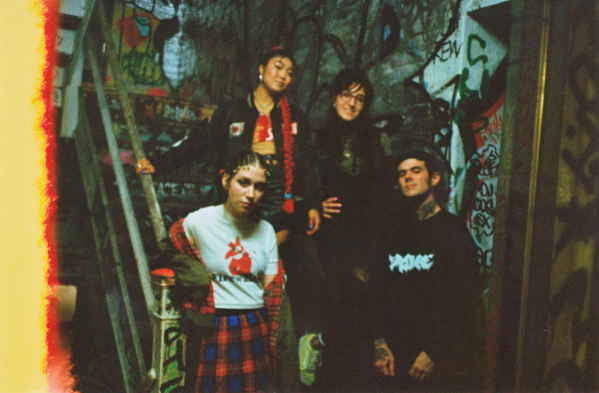 Meredith Graves is a writer and artist based in Brooklyn, currently serving as Director of Music for Kickstarter, and formerly the host of MTV News and singer of Perfect Pussy.
Interview:

Meredith Graves

Photography:

Alexis Gross

Hair:

Luisa Popovic

Makeup:

Rhylli Ogiura

Date:

December 5, 2019