Detonating the Boys Club with Sofia Prantera
The Italian Streetwear Designer of Silas and Aries Fame Takes on Stereotypes and Shares Rare Archival Images From her Past
Interview:

Edward Paginton

Images/Photos Courtesy Of:

Sofia Prantera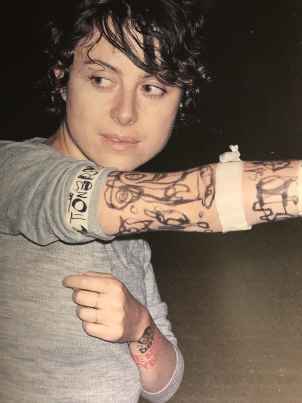 Italian-born designer Sofia Prantera proposes a new epoch for streetwear. Womenswear that defies the demagogues of fashion and archaic gender binaries, creating streetwear unbound by sex. Concerned with the ne plus ultra—the ultimate, the essence, the most extreme modes of what streetwear can be for women—Prantera challenges traditional conventions of streetwear; made by men, for men.
From joining the notorious Slam City Skates straight after graduating as a designer, to founding Silas in the late 90s, Prantera brings a sensuality and sartorial refinement to streetwear. At the same time as breathing life into a male-dominated territory, conveying all the rebelliousness and informality of its counterparts remains paramount.
Whilst studying fashion at Central Saint Martins, London in the 90s, Prantera recounts the time her tutor told her streetwear was not fashion—a notion that's of course desperately obsolete today—to which she responded "I'm Italian, streetwear is in my DNA."
Today, working alongside Fergus Purcell, the graphic-mastermind of Palace's Penrose Tribar—the impossible triangle—the pair further elevates the lexicon of womenswear with the founding of Aries. Speaking to Edward Paginton about the essence of her work, Prantera looks towards a time when the spectrums of gender will be time immemorial.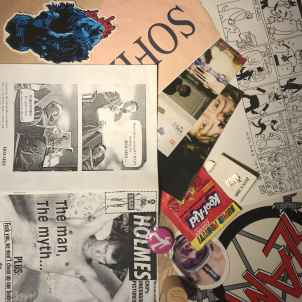 Edward Paginton
Sofia Prantera
What attracted you to move to London to study? The magazines you read?
I had zero interest in magazines. And then when magazines like The Face and i-D came about, they seemed to reflect different ways of being that hadn't been explored anywhere else before. In Italy, there was one magazine at the time called Frigid Air that had a similar kind of approach to subcultures. It showed you things that looked dangerous and different to what you hadn't seen before.
When I first came, it was about that. Very soon after I became part of the whole skate world, which was almost by mistake but not completely. I ended up in that subculture and that was more of what I became.
There was always the clash of high fashion. I was interested in designers like Vivienne Westwood, Body Map, and Ray Petri, all of that. But I was also interested in the strength that came from skate wear. By the time I started getting into fashion, all the high fashion just wasn't important anymore. That's why I became attracted to skate culture because that seemed to be the new rebelliousness.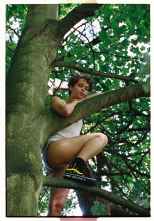 So how did you end up working at Slam City Skates?
A friend of mine, who knew the whole crew at Slam, said "they're looking for a new product designer, do you want to come up and do it?" So, I went there and I started to work with Slam City. It was an amazing time to work there, it was very open–they would just let you do what you want to. I never knew if it was complete apathy on their part or if it was a plan but it seemed to be quite anarchic. They would leave you to do things other companies wouldn't have had the courage to do. It was a fantastic time.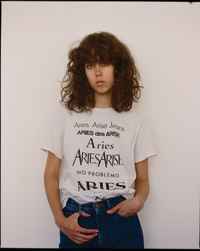 And how did this evolve into something else, how did you carry on that spirit?
At this point, I was working with someone called Russell Waterman. We realized we weren't going to get anywhere unless we did a new brand because of the way the business was structured. Russell, who I guess was a grown up because he had kids, sort of said at one point, "let's do something ourselves that we can control better."
That's when we left to do Silas. We had a very good Japanese distributor at the time, called Ken—he's the guy now who does Supreme. He started distributing Supreme and us at the same time. He was very important in our lives because of the way he sort of created the whole "drop" thing. It was his idea to structure our business in a way that he wanted. He would empty the stores and then have these weekly drops. As far as I know, it was Ken's idea to do it this way.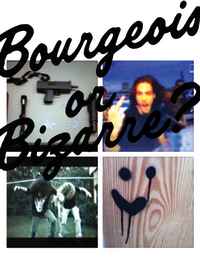 It's kind of out of control now, no?
I think they did it out of necessity because it was the way Japanese were shopping at the time. Japan was in an economic boom in the early Noughties. They were also starved of foreign labels. So, there was this boom of people wanting to buy it. I'd never seen it before and out of necessity, Ken structured it this way. It sort of became the way to operate.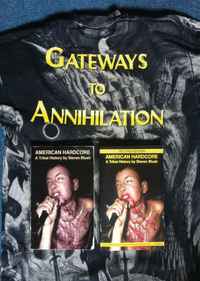 When you started Aries in 2011, the idea of streetwear was still like this "dirty" word. How did you differentiate yourself from this?
It was, yes. I'd lived through the demise of streetwear the first time round and I've always been into streetwear. When Ferg and I decided to start Aries, there was a side of it that was quite dressy. We also decided it should be a vehicle for doing whatever we wanted to do. The first collection—which came in 2010—was this weird mix of sprinter t-shirts we did on old Gildans, because I really like that sort of heavy t-shirt look. We thought, "let's just buy some Gildans," and we left the label on it and printed on top of it. Then we had silk dresses, jewelry, and jeans—a mismatch of things.
When we showed it in Paris, no one really got it. It was a disaster. People didn't get that it was unisex. Ferg and I, we both wanted the same t-shirts, so why make a men's t-shirt and a women's t-shirt? We didn't see a point in differentiating between the two.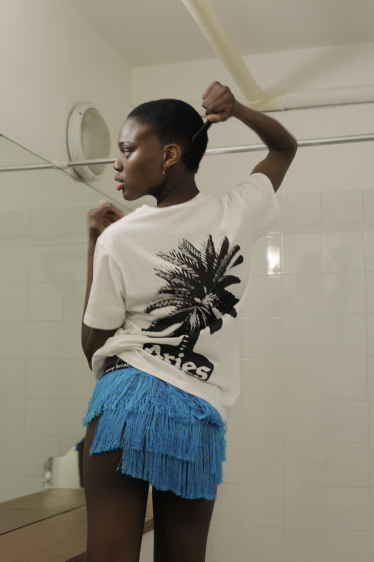 I'm quite interested to hear what your thoughts are on the world of streetwear. It's often perceived as quite a masculine arena.
Yes, it is [laughs]. I don't know if I should say this, but I remember looking at the Hypebeast 100, which actually, someone told me the other day we made with Aries, but there were no women in there. I thought, "I must be able to find a few more women here." There are very, very few. Probably over 100 people, there were 12 women or something like that.
And you've always liked that post-punk look of women dressed like men, blurring the lines between gender through style…
I dress very boyish. Because I think I've always been attracted to subcultures, and subcultures seem to be led by men in some ways. It was when streetwear was taken over and became these sort of "babe" t-shirts. I felt slightly disgusted by it because it wasn't what I wanted to wear. I always felt there wasn't something for women or specifically created for women in some way.
Aries, as a label, is not about being overtly sexual, and that seems particularly important to your ethos. Am I right?
I don't mind things that are overtly sexual, but I think there's a way of doing it that appeals to me and a way that it doesn't. It's about the power. Who holds the power? In a way, I think it's important to me to show women feeling strong.
I think in high fashion, women are quite strong. There are amazing fashion photographers who portray women in interesting ways and interesting images. I always felt more upset by the way women were portrayed in streetwear. At the time, it just seemed to be objectifying women. It was like "ok there's the man who's the skater and the woman is the one sitting by." There was a sort of cheerleading element to it that I really didn't like. It was like, "this is the version for you that is tight and pink." Looking back, that really did upset me.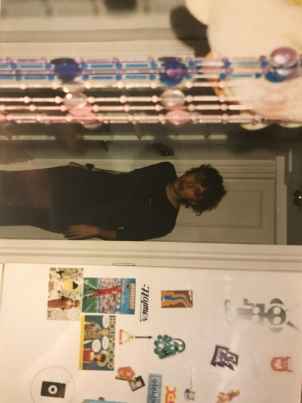 Did you ever feel a pressure to fit into this existing world of streetwear?
Maybe when I was younger, but more so in a way to feminize myself. Now I'm a much stronger person, so I don't need to. In Italy, you notice it a lot because the culture is much more predatory. You feel more exposed at times as a woman there. Here in London you don't really, it's much easier. As a woman, you are always between these dichotomies—where you feel like you should comply with what is normally seen as attractive and then what feels comfortable and what feels empowering and strong. We have moved away from traditional views of women, but maybe not completely. Women are always portrayed as being attractive. As a woman, you are always fighting with that concept.
What is empowering about being indefinable?
It leaves you more scope. It's much harder to make a path when what you're saying isn't as clear. It's much easier to package and market it in a way when you say "these are my strengths and this is who my brand is talking to." I liked moving away from that, to become fairly obscure. I think that allows you more scope for the future. I quite like the idea that something doesn't belong.
Edward Paginton is a writer and director based in London. His work has appeared in The Guardian, 032c, Modern Weekly, The Travel Almanac, and Nowness, amongst others.
Interview:

Edward Paginton

Images/Photos Courtesy Of:

Sofia Prantera