adidas Originals by Kanye West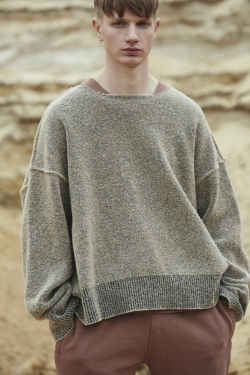 adidas Originals and Kanye West present YEEZY Season 1: a uniform for modern life designed with an eye for quality, universality, and ease.
A visual essay photographed by Sean + Seng takes YEEZY Season 1's neutral palette and military foundations into an environment of dystopian beauty. Shot on location in England and styled by Tamara Rothstein, portraits of an eclectic cast contrast a post-industrial landscape – where nature takes over and individualism reigns. Twitter interviews dive into the collection's industry impact. And a portfolio of still life images accentuates the unpretentious luxury at the heart of YEEZY Season 1.