Where Market Consumption and Bodily Consumption Merge
Text:

Arshy Azizi

Composer:

Stephanie Shiu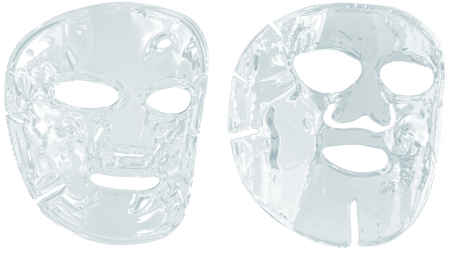 "I think it's very important to drink lots of water," Victoria Beckham once opined, which Paris Hilton seconded, immediately remarking that "massages are important too." Historically, the need to flaunt self-care prioritization has gone hand-in-hand with the cult of celebrity (in its extreme, devolving into a sort of unsettling exhibitionism, like when Katy Perry or Cher blithely parade face masks in public), but lately, self-care has detached itself from celebrity culture and morphed into an entire self-sufficient industry. Today, the various sectors of self-care could easily conjoin in a large, Ikea-like department store whose aisles might be devoted to everyday necessities like simple mindfulness, or luxuries like vinyasa flow, cognitive behavioral therapy, and even diaphragmatic breathing. But the sine qua non of healthy living, which permeates all these sectors, is, undoubtedly, the turn towards chic sobriety, reflecting a new consumerist demand to look good and feel it too—a grassroots claim to overturn long-held perceptions of an age-old trade-off.
"Sobering up doesn't mean dressing down," says Ruby Warrington, co-founder of a regular non-alcoholic party she organizes in New York. She's sported a sculpted Helmut Lang blazer to our midday lunch, which ends in a chat about her personal philosophy over virgin mojitos. As Warrington frames it, taking stock in your soul requires a certain embrace of vanity. She proposes separating the association of high fashion with hedonism, or more aptly, excess consumption. Playfully labeled Club SÖDA (Sober or Debating Abstinence), Warrington's event series is one of many sober parties taking root in cities around the world. Its Los Angeles analogues, The Shine and Softer Image, share a similar vision of non-synthetic ecstasy. And while sobriety may have been synonymous with a certain degree of inhibition, young party people the world over are embracing teetotalism and turning its stereotypes on their heads.
But the search for a sense of belonging, especially among millennials, isn't novel. According to Softer Image founder Luke Simon, "wellness has given people context." A blind tethering to ideologies and lifestyles has surfaced non-stop since November's doomsday—"self-care" peaked in search popularities days following the presidential election. Even alarming trends like "raw water" (that's untreated water sold for $37/2.5 gallon bottle) seem to reflect a hunt for some form of cultural escapism. But though the context to which Simon refers can be taken as political, it's more certainly sartorial. At the 2500-person morning party known as Daybreaker in Brooklyn, where yoga sessions take place alongside the dance floor, Off-White fanny-pack-donning gabber kids rave alongside hula-hoopers in their day-job suits. Miu Miu heels clack in synchronicity with glow-sticks wielded by masked mimes in monochrome jumpsuits. It's certainly a carnivalesque cacophony but it's also a nightlife showcase of glamor as memorable as any other. Here, looking amphetamine-driven doesn't have to mean being it, too.
"Sobering up doesn't mean dressing down"
Gone are the heydays of Athleisure and her half-sister Health Goth. The former now dwells in the circulation of Instagram fan pages dedicated to earlier Kardashian-endorsed Calabasas style. The latter has always belonged more to the quotidian of Old World urbanites than to Northwestern trans-humanist ideology. Walking the streets of Milan one finds Health Goth to be the staple of all ages, who aren't so much embracing a trend as they are a preparedness to show up at any event, be it cocktails or a funeral, in appropriate attire. The new consumerism takes an entirely different approach to clothing. It proposes an ethos of reclamation—that our health is our image, and perhaps more radically, that decadence can be wholesome.
This is a consumption revolution of Copernican proportions, assisted by technologies that allow big brands to meet new consumer demands. At the end of last year, Gucci CEO Marco Bizzarri declared his plans to go fur-free, while the largest tobacco company, Philip Morris, announced its aim to help customers quit smoking. Gucci's initiatives are led by advancements in synthetics. It's simply easier to experiment with different patterns and colors on artificial material. And what appears as economic suicide for Philip Morris is really a shift in corporate attention to innovation. The tobacco giant invested billions in heat-not-burn technology to compete with the increasing popularity of the designer vape pen, like the one sported by the same Paris Hilton who loves water and massages.
"Our health is our image, and perhaps decadence can be wholesome"
At face value, Gucci and Phillip Morris' marketing strategies imply a radical upending of legacy. Fur is certainly fashion's loudest status signifier. But as Bizzarri admits, fur is "a little bit outdated"—a perception that Stella McCartney, Calvin Klein, and others acted on years ago. Perhaps these decisions can be attributed to altruism, but it can't be denied that the culture industry is playing a game of survival of the fittest as they scramble to appease the predilections of the new consumer. Half of Gucci shoppers are millennials, the same demographic responsible for a 40% rise in alcohol abstinence in the past decade. When Bizzarri claims that the "alternatives [to real fur] are luxurious," he's not just referring to materials, but lucrative economic revenue, too.
As luxury sneaks into the realm of conscious consumerism, its claims to legitimacy are also addressing modernity's drive to keep us disconnected. In the eyes of co-founder of Daybreaker, Radha Agrawal, the world is craving connection. "We're hiding behind screens and substances," she laments. So it goes, our tech addictions are more potent than chemical ones. Parties like Daybreaker seek to rekindle the organic mechanics of empathy, a noble attempt beguiled by the frigidness once associated with the garb of its clientele. Attending their latest event, I caught sight of a daylight dancer in Blahniks, neck covered in rose quartz crystals, hemp protein in hand. She stands for the cultivated feel-good identity of new consumerism with all the opulence once denied of sobriety.
To some, this kind of lifestyle denies a sense of youthful romanticism. But such a hasty conclusion fails to acknowledge the extent to which new consumerism is re-coding the way we understand—and buy into—the Dionysian side of human nature. Sobriety has taken on a market complex that surpasses black-and-white views of what it means to have fun. For this it should be appreciated, if not wholly embraced. Granted, the culture of bone-broth binging and theta healing may very well produce a staid sense of character, but even if so, it refuses to cut back on its penchant for style.
Arshy Azizi is a writer based in Los Angeles.
Text:

Arshy Azizi

Composer:

Stephanie Shiu