The Skaters-Turned-Bikers of the Pacific Northwest
A Voyage into Nature, Velocity, and Subcultural Evolution
Photography:

Rebecca Storm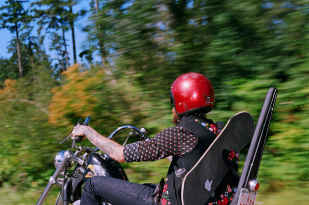 The rainshadow effect of the Olympic Mountains makes Victoria the driest location on the coast of British Columbia, an area otherwise illustrious for its rainforests. Westerly winds circulate the rain-free summer heat, affording temperate days and nights — ideal conditions for life outside and in motion.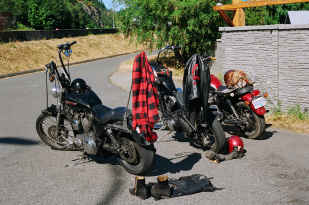 For her latest SSENSE editorial, Rebecca Storm traveled back to her B.C. hometown to document how a group of skaters has particularly benefitted from these anomalies in climate. Having lived some time in the abandoned superstructure of a beached passenger vessel, their habits of movement are in perpetual evolution.
To be carried by a machine moving at such high velocity requires as much faith as it does conditioned reflexes. Trading in skateparks for open roads, and four wheels for two, they have upgraded to motorcycles. For all the cliches there are about journeys and destinations, our physical selves are becoming increasingly stagnant — unless you've adopted movement as a mode of living.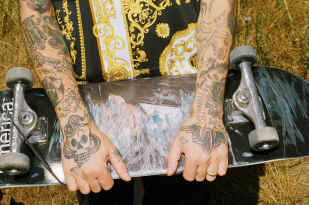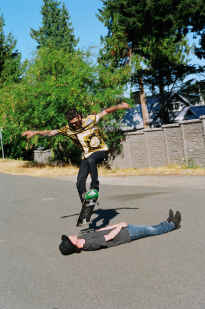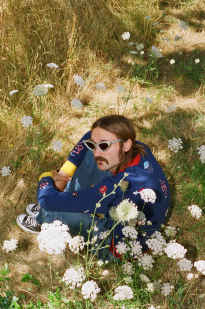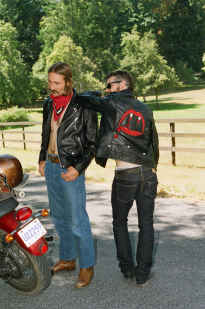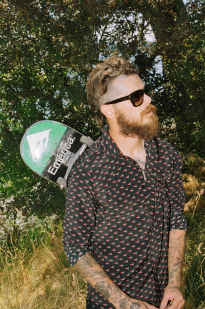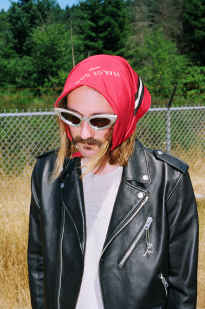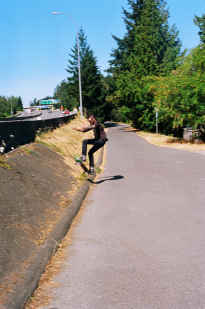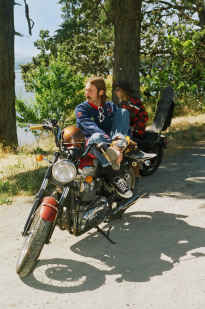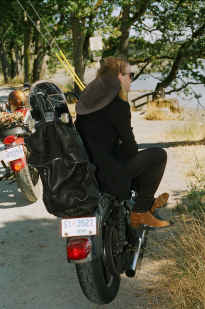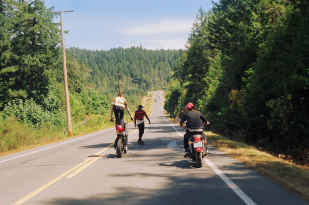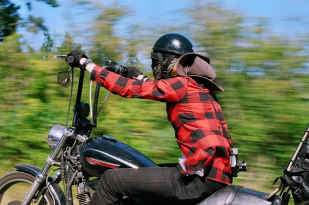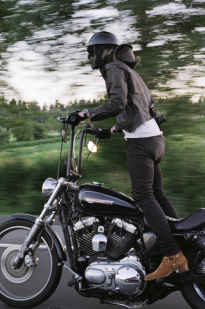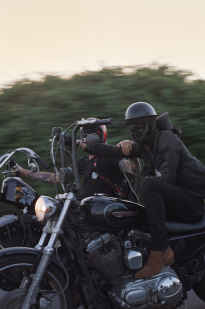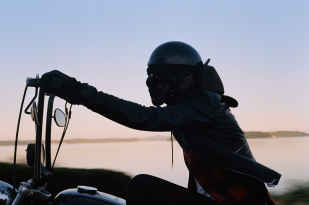 Photography:

Rebecca Storm

Photography Assistant:

Silas Pronk

Models:

Harvey Foster, Braeden Paterson, Kynan Tait