The Master Amateurs: Ralph Lauren, Donatella Versace, Kanye West
The Self-Taught, The Outsiders, The Novices, The Younger Sibling: A Look at The Visionaries Who've Taken An Unlikely Path Toward Design Royalty

It is a truth universally unacknowledged in fashion that not everyone could have studied under the bracelet sleeves of Cristobal Balenciaga.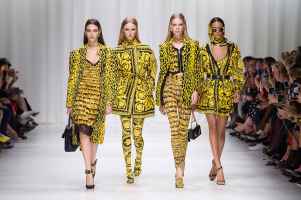 There are those who have years of Savile Row training, or a degree from Central Saint Martins, but the industry is also stacked with master amateurs who were guided by intuition or a DIY punk attitude, and made it up as they went along.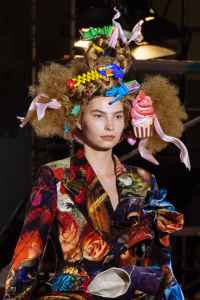 Fashion is always of its time—our collective whims, anxieties, and ideas of beauty spun into cloth. The master amateur designs not for tradition but for the zeitgeist.
In the words of Hedi Slimane: "People assume that amateurs do things because they really have a true and raw desire for them. It is out of enjoyment and excitement; it is somehow hedonistic, and most of it effortless."
Some of the best designers—past and present—had no formal training. From the King of Americana, Ralph Lauren, to Gosha Rubchinskiy and Virgil Abloh, the industry is indebted to self-taught designers who can make us rethink who and what makes a designer. Is it raw talent? A devil-may-care approach to tradition? A preternatural sense of cool?
Lauren comes from the Bronx, not money. Donatella Versace was studying languages before she got swept up in Gianni's world of high fashion. Abloh did an M.A. in architecture, and Raf Simons—the beloved Belgian who helmed Dior for a bright moment and is now giving Calvin Klein mouth-to-mouth after a decade of irrelevance—doesn't sketch.
These designers made their status as outsider work for them, refreshing tired silhouettes and stuffy ideas about fashion pedigree, and, for some of them, by treating streetwear with the same reverence as couture. Maybe the novice, the outsider, the amateur can tell us something about fashion that even Cristobal couldn't.

Ralph Lauren the Tie Salesman
A Jewish kid from the Bronx who studied business by night and worked retail by day, Ralph Lauren was born with a sense of style. By 1967, he had convinced his boss to let him sell some ties he'd designed out of a showroom drawer in the Empire State Building. From early on, Lauren wanted his clothes to communicate an aristocratic attitude that his working-class background didn't allow him to know firsthand. So he scoured the yearbooks of Harvard, Princeton, and Yale for an Ivy League look he could make his own. Next up was persuading Bloomingdale's to let him merchandize his ties and shirts all together in a part of the store that he then made up to resemble a country club. And so, the concept shop and lifestyle brand were born.

Coco Chanel dismissed Rabanne as "a metal worker," not a couturier, but she was uptight. Rabanne is a modern day mystic who believes he first lived 70,000 years ago, and who once told the New York Times that he made love to a hole in the ground to commune with the earth. Needless to say, Rabanne's Space Age designs were light years away from Chanel's atelier. His mother had worked for Balenciaga in the 1920s, but Rabanne himself studied architecture. A Surrealist who cared little for convention but loved industrial design, Rabanne used postwar industrial materials to make a new kind of couture molded from plastics and durable paper. Self-taught with eyes set on the future, he modernized couture alongside André Courrèges and Pierre Cardin. Rabanne even sold DIY kits comprised of discs, rings, and tiny pliers so that women could make their own couture from the comfort of their homes.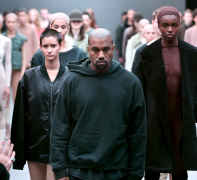 The Self-Taught Kanye West
Whether you love or loathe YEEZY's monochromatic looks, is beside the point. His full-on romance with fashion led Mr. West to intern at the Roman house of fur, Fendi, in winter 2009. He's been charismatically devoted to Céline's Phoebe Philo, and, of course, "Versace, Versace, Versace" (he loves Versace). But as a designer himself, West hasn't always been taken seriously. Shrugged off derisively as a "celebrity designer," much of the fashion press has either ignored or lazily covered his YEEZY offerings. Maybe it doesn't help that he's disloyal to the fashion industry calendar. Instead, he has Kim to wear no less than nine outfits from YEEZY season 6 in one day. It's Kanye's world and we are just living in it.

The Muse Turned Master, Donatella Versace
Though Donatella grew up in a family of designers (her mom was a dressmaker with a taste for Dior and Chanel), she studied languages at the University of Florence. When her mom died in the late seventies, Donatella fled to Milan and flung herself headfirst into Gianni's world of fashion. People like to say that Donatella was her brother's muse and the house's "feminine impulse." But ever since brother Versace was gunned down on the front steps of his Miami mansion in the summer of 1997, Donatella has proven to be a creative force of nature in her own right. Case in point: Versace's Spring 2018 Ready-to-Wear collection, which reimagined archive Versace prints from 1991-1995 and proved equal parts homage to Gianni at his peak, and testament to Donatella reaching hers.

Jerry Lorenzo's Creativity Comes From Nothing
Growing up working in retail, Fear of God's Jerry Lorenzo found himself "the lone black teen working at Diesel." His education was self-taught and piecemeal, patched together by shifts at the Gap, Diesel, and Dolce & Gabbana. But far from a disadvantage, Lorenzo once told Joerg Koch that "the purest form of creativity comes from not having."
"I never thought I could go to Italy and make a shoe," he explained. "When I was selling $200 Diesel jeans, I never thought that one day I'd be sharing a factory with them." Instead, the designer got a Master's in business, worked for a bit with the Dodgers (his dad was a manager in the Major Leagues, so baseball was the family business), and started crafting garments he just kind of knew would resonate with people in and out of the fashion industry. "I can't even name two fashion schools. I don't even know what CFDA stands for."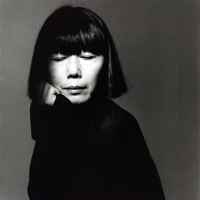 Considering her total acclaim as one of our generation's most innovative designers of the avant-garde, it's a point for amateurism that Kawakubo of Comme des Garçons was never formally trained in fashion. In the sixties, the Japanese designer did enroll at Keio University in central Tokyo, but it was to become a lady of letters studying fine arts and literature. Kawakubo worked in advertising and later freelance styling, crafting the asymmetrical silhouettes she wanted to see in the world. Her 1982 "Bag Lady" look is the original norm core taken to a signature Kawakubo extreme. She may not have gotten a conventional fashion education, but it's obvious that today's ingenues (Demna, J.W., Jacquemus) have studied their CDG.
Julia Cooper is a writer living in Toronto.