Softwear: Apple iPhone X's Eerie New Portrait Mode
Tracing the Evolution of Makeup and Tech
Text:

Rebecca Storm

Photography:

Rebecca Storm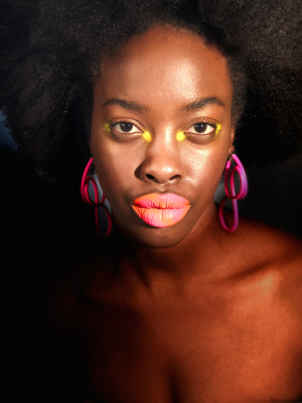 Software is streamlined to do more, so that you feel like you need less. Considering the gradual seepage of photo app filters (dog, prism, sparkle, facetuned, and so on), the release of Apple's new Portrait Mode seems to function as the peak of aesthetic tech. In an age where the tech and beauty industries are simultaneously booming, it's almost impossible to consider one without the other. And why should we? One of the driving forces of innovations in wearable tech is vanity.
For her latest SSENSE editorial, Rebecca Storm shot four models on an iPhone X using Apple's Portrait Mode, analyzing the wearable technology of makeup.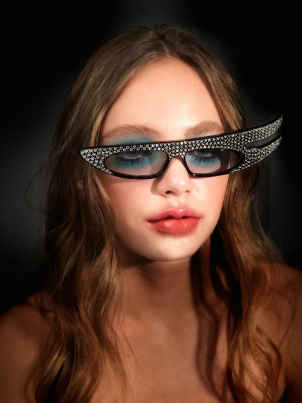 The symbiotic co-evolution of technology and makeup, which has continued over the past century, seems to have reached a culmination. No longer limited to how we wear makeup, how we acquire it is also changing. With our attention constantly at the mercy of our devices, industry giants are making sure to be seen. L'Oreal and YSL have also released apps—one uses digital face-mapping technology to give the shopper and potential wearer a sneak-peek of how certain products might look IRL. A virtual reality at its best, and a pixelated malfunction at its worst.
The more streamlined the technology, the more glaring its shortcomings. Infamously archaic in its lack of diversity, the cosmetics industry was heavily impacted by the recent release of Fenty Beauty. Apple's release of Portrait Mode would seem an almost equivocal innovation in terms of timing, if it weren't for its glitches. While Fenty offers an entire spectrum of new shades, Apple's Portrait Mode still can't promise precise results with any skin tone that isn't pallid and any hair that isn't flat. Instead of evolving together, makeup has broken away from the pack and is one step ahead.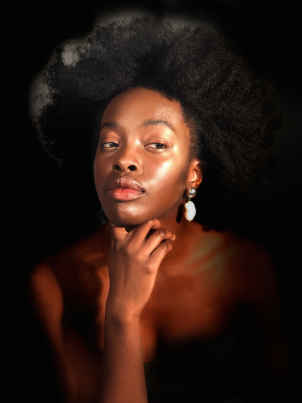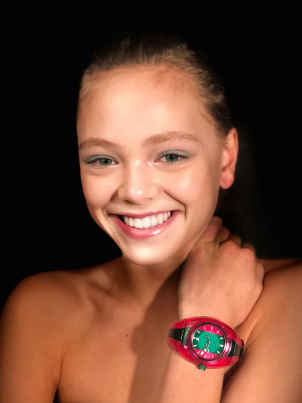 Whether it's developing because of it or in response to it, makeup has always been about technology—think physics equations in mascara ads, or color-last technology in your favorite lipstick. Similarly to how you can make up details about the life you lead, you can makeup new embellished features for yourself. Of all the wearable technology, makeup is surely the most versatile. It defies the limits of age, bone structure, and skin tone, because it does exactly what it promises to do. Makeup doesn't glitch.
Rebecca Storm is a photographer and editor at SSENSE. She is also an editor at Editorial Magazine.
Text:

Rebecca Storm

Photography:

Rebecca Storm

Hair and Makeup:

Ashley Diabo / Teamm Management

Models:

Djamilla Touré / NEXT, Anabelle / Folio, Ashley Diabo / Teamm, Kaeten Bonli

Production:

Erika Robichaud-Martel