Seeing Is Believing: Isabella Burley on the Helmut Lang Artist Series
The Departing Editor-in-Residence Discusses Navigating History and Perspective at the New Helmut Lang
Interview:

Romany Williams

Images/Photos Courtesy Of:

Helmut Lang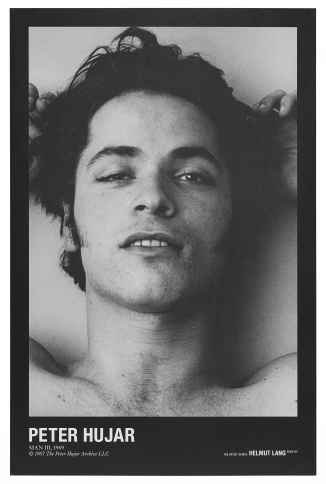 It looks like a hot summer's day in 1980s New York City. That's when photographer Keizo Kitajima captures a portrait of her: a woman with red lipstick and red nails, in a bright, patterned, sleeveless top that exposes a long keloid scar on her left shoulder. Her expression is that of exasperation, or maybe just annoyance, as she looks over her shoulder attempting to cross a busy street. In that moment, her tribulation feels universally relatable.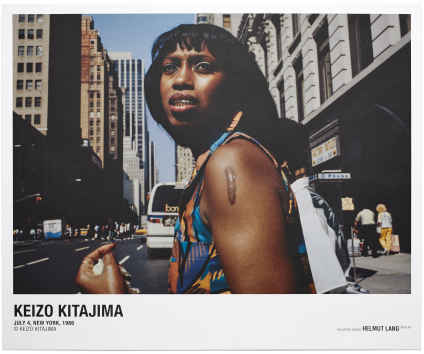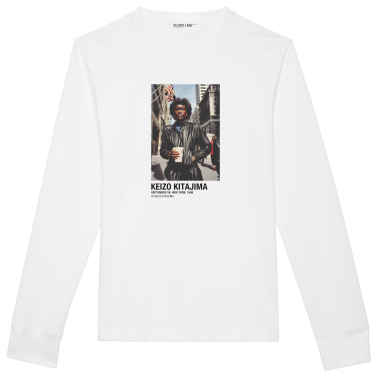 Kitajima is one of 12 artists selected by Helmut Lang's outgoing editor-in-residence Isabella Burley for Helmut Lang Seen By: The Artist Series. Appointed as editor-in-residence in 2016, Burley, at the age of 27, is also the editor-in-chief at Dazed & Confused magazine. She's managed a complete overhaul of the label, which had become commercialized and diluted after its namesake's departure in 2005. Helmut Lang Seen By: The Artist Series, is only one piece of the puzzle of Burley's Helmut Lang, a stand-alone yet complimentary project to The Design Residency Program featuring Shayne Oliver; a runway collection by the Hood By Air founder, Helmut Lang Re-Edition; a re-issue of archival Helmut Lang garments, and Helmut Lang Fans Seen by Exactitudes®; a collaboration with Photographer Ari Versluis and stylist Ellie Uyttenbroek, the duo behind the famed photo-grid series studying uniformity in dress.
The Artist Series uses Helmut Lang as a vehicle to publish—in some cases for the first time—works by a group of visual artists on a variety of t-shirts, blankets, posters, and pins, with one series per artist released each month until September 2018. Chosen by Burley and her team, the likes of Walter Pfeiffer, Keizo Kitajima, Martine Syms, and Carrie Mae Weems are on the list.
"What was important for me is that each name and the way it was released was surprising and unexpected. In the sense that you could go from someone like Leigh Ledare, into Carrie Mae Weems, into Martine Syms, into Peter Hujar's archive, or Mark Morrisroe's estate. I like the idea of the flow between each artist to be kind of erratic and surprising, but for it to make sense as one overall project. I was interested in looking at specific bodies of work and series that felt like they deserved to be celebrated, and I think I was particularly interested in re-contextualizing certain cult series of artworks for a new generation."
This effort to re-contextualize cult artworks within the confines of one of fashion's most mythologized brands is most evident in the object choices themselves. Posters and pins are synonymous with fandom, an inherently teenage pursuit that adheres The Artist Series to the canons of youth. Engaging a new generation of cult Helmut Lang fans by publishing other artists' works under the Helmut Lang label is rather meta, but when packaged into objects that facilitate interaction or customization, the appeal is that they can take on a life of their own. "Certain objects just felt really fun to do, like the Peter Hujar blanket. I love this idea that you're curling up in bed at night with this image of an unknown man orgasming and you're going to sleep with it on top of you. Helmut Lang visuals for me, especially the kind of archival artworks that he selected, were always quite confrontational in the way that they behaved and operated, and I like the idea of bringing that into this."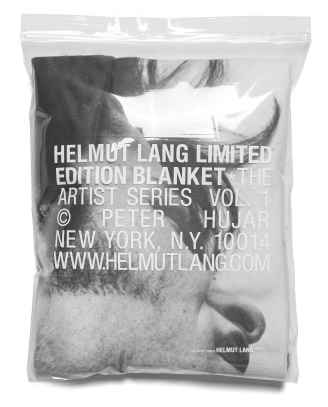 The Artist Series blankets in particular highlight the prominent sense of intimacy throughout the selected works, evident in Adrienne Salinger's peek into teen bedrooms in the 90s, or Carrie Mae Weems' The Kitchen series for example. Today when an image is shared under the guise of genuine vulnerability, it's an Instagram photo of a model with a tiny breakout, or a sobbing it-girl paired with something hashtag self-deprecating. Intimacy is often manufactured, curated, and leveraged as a tool in building one's personal brand, versus a vehicle for genuine human connection. Publishing these images at a time when the impulse to share has rendered sincerity a thing of the past amplifies their significance.
But within this cultural climate, how do artworks like this from decades past retain their ability to elicit a visceral reaction from their audience? How do they remain relevant, or more importantly, how do you get the new generation to stop and look? "Today we see the art of the past as nobody saw it before. We actually perceive it in a different way," wrote John Berger in Ways of Seeing as a precursor to exploring the convention of perspective. The eye of the beholder, the way that the individual filters an image through their own unique lived experiences, sits at the core of The Artist Series. At today's Helmut Lang, this notion of perspective, it turns out, is vital.
"I think the language of 'seen by,' which we've used with Shayne and The Artist Series is so important," says Burley. "What was so brilliant about Helmut Lang in the 90s was this idea of people's perspectives and it being very collaborative." Lang's relationships with artists Jenny Holzer and Louise Bourgeois, for example, went beyond just collaboration. Helmut saw himself as an accomplice and a companion in their creative process.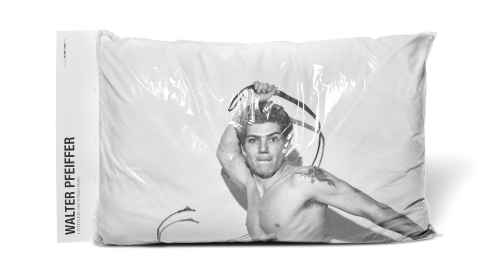 Burley's strategy since the official relaunch in Summer 2017 has been focused on honoring Lang's heritage of collaboration, while being careful not to exploit it. "Helmut Lang existing now as a legacy brand means everyone has different touch points with the past of it. The Artist Series takes something that's such a big part of the spirit of the brand but does it in a way that feels new. If we had just focused on artists that have already collaborated with the brand it would have felt slightly disrespectful. The brand for the last 10 years hadn't had any kind of connection or ties to the spirit of its past. It was such an important thing to re-establish that connection and dialogue with the history. I needed to do that in order to get it to a place where I could then push it forward."
In a 2001 interview with 032c, Lang all but predicted fashion's return to zealous historicism. "You have to think about this," he said when asked whether he would consider re-issuing his classics. "In doing something like that, you're practically closing up almost an entire market segment: the dominant fashion houses could cover everything. They could lay claim to the styles of the last 20 years and block off quite a lot in the way of retro fashion. So, the young ones wouldn't stand a chance with pure historicism anymore."
The notion of the "old Helmut Lang" is understandably close to the hearts of those who witnessed Lang era shows in the flesh—many of whom are ever-so-slightly aggravated by the millennial-driven nostalgia economy, the "pure historicism." Some attribute the onslaught of archival imagery in fashion to a lack of design ingenuity. "I don't know if its nostalgia. There's definitely something about this idea of how something that already exists and had one intention when it was first made can then become transformative in some way," says Burley. "So many commercial mainline collections take key codes from Helmut's DNA and have rinsed them to death. There's a much nicer sentiment to re-releasing something archival but doing it properly, rather than dissecting it and ripping it to shreds and putting every single piece of it into something."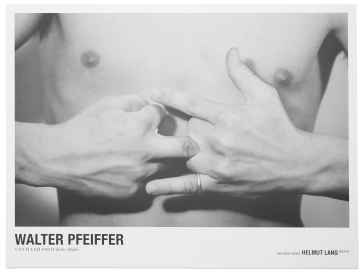 "It's not about trying to find a replacement, like, 'Who's going to be the next Helmut Lang?' That's never going to happen. You can't replace Helmut Lang."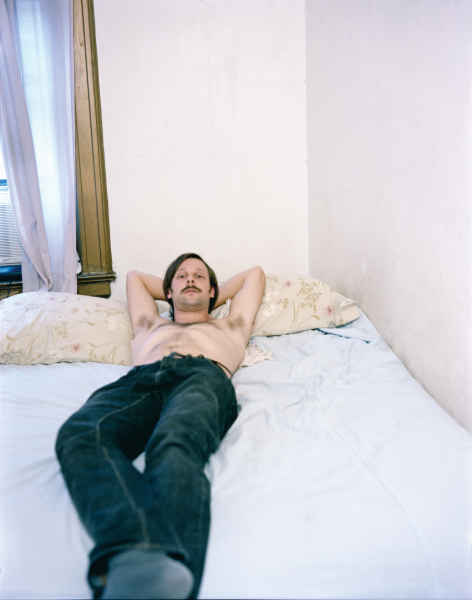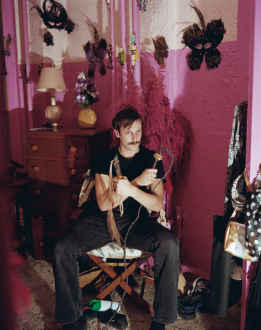 She has a point. Today, the symptoms of millennial nostalgia most often manifest in $125 Kendall & Kylie Tupac tees and filmstrip borders for streetwear photoshoots. If anyone owns Helmut Lang, it should be the brand itself. This experimental "as seen by" re-structuring offers a new and welcome proposal to a fashion system increasingly based on constant re-appropriation. "It's not about trying to find a replacement, like, 'Who's going to be the next Helmut Lang?' That's never going to happen. You can't replace Helmut Lang. This focus on finding that one star designer who will completely change your brand is so dangerous," says Burley. At a time when every fashion house is perpetually scrambling for their next Phoebe or Raf, the acceptance that another Helmut Lang isn't going to happen is a slight revolution on its own.
"I have a finite amount of time here, and I just want to commission things that I feel make sense for the brand. It's my perspective on what Helmut Lang could be now and the people that I think should be part of that. Whoever comes in next it will be their perspective." In fact, Burley's successor Alix Browne—former features director at W Magazine—will be taking the reins this February to offer a new interrogation of Helmut Lang's past, present, and future.
This understanding of perspective is perhaps the most modern thing of all about the new Helmut Lang that Burley's been instrumental in launching. The primary benefit of The Artist Series lies here. Our ways of seeing are perpetually in flux, and the acknowledgment of such could be our gateway into the future. Next up? Helmut Lang Seen By: You.
Romany Williams is a stylist and associate editor at SSENSE.
Interview:

Romany Williams

Images/Photos Courtesy Of:

Helmut Lang