Navigating Real-ness With Rachel Chandler
The Photographer and Casting Director on the Future of Faces
Interview:

Zoma Crum-Tesfa

Images/Photos Courtesy Of:

Courtesy of Midland Management & Casting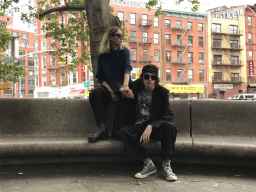 After her role as a fashion photographer led to gigs finding models for Balenciaga and Hood By Air, Rachel Chandler co-founded the agency Midland last year with her partner Walter Pearce. Its roster of "non-models" speaks to a context where democratized media outlets, like Instagram, have changed the pace and patina of image-making in fashion—more, faster, realer. The last of which is the most difficult to put a finger on. Brands ask Chandler for "real women" all the time, but even she admits that this je ne sais quoi is impossible to define. As a photographer, she is drawn to kids who make her and Pearce stop dead on the street. "We rep people who are kids we believe in. Who deserve to be photographed. None are full time models," Chandler says. "And the job can give you a lot of satisfaction. It's pretty fucking rad to tell a broke kid they're about to make $10,000."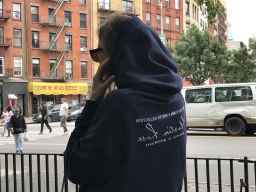 Zoma Crum-Tesfa
Rachel Chandler
Rachel, I still think of you as I did in college as a photographer and amazing DJ, but after 10 years you've expanded your role as a fashion influencer to include casting director and modeling agency cofounder. What got you into casting?
I never meant to do this as my job. I'm 30 now, and I've only been doing this for a year, so in the scheme of my life, it's a pretty small portion. I moved here to New York to study photography and art history. I was living here, going to college, going out a lot, and Olivier Zahm was starting Purple Diary, which at that time was like a nightlife blog à la Tumblr. Olivier needed someone to take pictures here because he didn't live here full time, so he asked if I could do it. He didn't pay me, but he bought me a camera, and he would kind of upgrade the camera every year. At first I started just taking pictures of friends, and over time he let me start shooting for the book.
Nightlife photography always struck me as so beast…
Right, well, the photos I took were snapshots.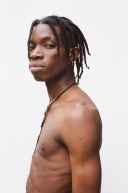 What was it like transitioning that type of practice into fashion photography?
It was really challenging for me. When you do a shoot, a magazine wants 10 pictures. But how do you get 10 good pictures in one day? Stylists and the team involved would get frustrated with me because I would often want to kill most of the pictures, save the one or two I thought really were great pictures. There were also skills that I took with me from photographing parties that really helped. As a fashion photographer I'm still growing. Especially then, when I was still learning how to create a whole team around something that I had been doing solo for so long. What I was after with a picture was a moment, something real.
Would you say your interest in casting naturally came out of your photography practice?
Yes, because the thing that made my photographs good was that I found myself in them. This can go away with commissioned work. It can become impersonal under certain restraints. So, for me, casting is one of the most important parts. As a photographer doing editorial, when a deck of cards from a modeling agency gets sent before a shoot, I'd think, "I don't know, they all look fine." I'm not interested in beauty in that way. I want to have a sense of who these people were as individuals, so I started with casting my own friends for shoots. It was the same as shooting them before. Just the context had changed.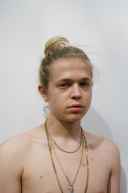 This subject of "real-ness" seems distinctly the purview of a nightlife photographer.
Sure. I certainly didn't invent this—many photographers shoot this way.
Is it as much of an influence when building your roster at Midland?
Growing our roster has been really instinctual. Walter and I are always looking for people. I talk to strangers on the street every day. It's really weird.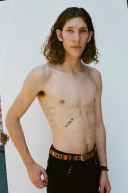 What about as a casting director?
When I cast for editorials I'm working with the photographer, and not so much with the client. A lot of times brands come to us with something really specific like: "We want teenage skateboarders, and all people of color," and then my ass is at the skate park everyday looking for people. Often it's like that. Or another request is: "We want women who feel real." That's a very common request.
What does it mean to feel real?
I don't know, what does it mean? I think one practical reason why casting has changed is that brands have a lot more image-making going on. It used to be that you'd have two or four shows a year, and for these shows there are two, maybe four, campaigns. Those were the images for the season. Now, brands have to make so much content. So if people are seeing a lot more images, how do you arrest someone and get them to actually stop and look? The various outlets circulating these images are also circulating non-commercial images, like on Instagram, so there is even more competition.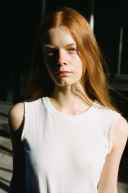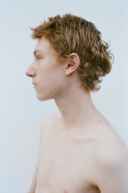 It always seemed strange to me that, with this competition, the commercial sector would embrace the trend towards "real-feeling," or, just low-budget image-making. Are they not at an inherent disadvantage?
Totally. I was recently casting a shoot where a mega-Instagram celebrity was featured and they needed less-commercial models to pose as their friends in order to lend credibility to the scene. Budget has a lot to do with these things, though. For young brands this way of casting starts from a practical issue: they cannot afford model rates. And again, certainly none of this is new. Helmut Lang did that as well. So did Raf Simons. I think maybe the reason it's sticking now is that people are consuming so many more images that a truly candid picture seems more precious right now.
What arrests you about certain people?
It's such an instinct. Shayne [Oliver] says my roster is filled with my twins, but I don't think I look like any of them. Walter and I will be walking down the street together, and literally stop dead and be like, "Did you see that?" We don't have the same taste, but we have the same instinct, which is why I think Midland works. We don't sign someone unless we both agree.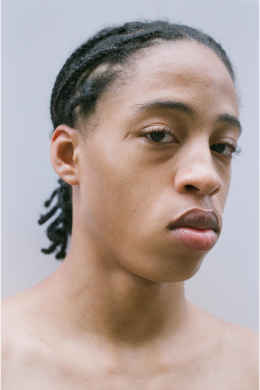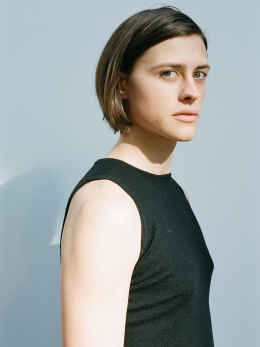 But the models do look similar somehow.
Yes, because there is a small section of overlap between my tastes and that of Walter's. It's funny, I've noticed when we do give interviews, the comments are often "oh well these people still look white, skinny, and beautiful." Of course, I would invite anyone to look at an index of the models we rep on our website for themselves. I think our board is very culturally mixed. I think the similarities speak to my background as a photographer. If your background is in casting, you might be looking for a certain size, or a certain height, or a certain nose, or whatever. I really can't express how inextricable the instinct to take someone's picture is with the instinct to cast someone. There is something else that makes you want to photograph a person that's honed over time.
Scrolling through the headshots on Midland, they feel super intimate.
I take all the casting pictures, and there's a lot of love there and trust.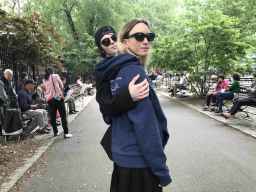 Interview:

Zoma Crum-Tesfa

Images/Photos Courtesy Of:

Courtesy of Midland Management & Casting