Glimpses of Practice with Dev Hynes and Wales Bonner
The Musician and Designer Discuss Their New Collaboration
Interview:

Grace Wales Bonner

Photography:

Grace Wales Bonner

Video:

Grace Wales Bonner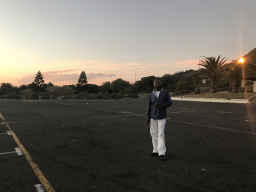 In April, Grace Wales Bonner and photographer Harley Weir travelled to South Africa to research and shoot a campaign for Wales Bonner's Fall/Winter 2017 collection entitled "Spirituals II." They also began work on a new film as an extension of the collection. The outcome, Practice, scored by Dev Hynes (aka Blood Orange), explores a broad spectrum of dance via its protagonist, Leroy Mokgatle, a 17-year-old ballet dancer from Pretoria. The film collages scenes from Johannesburg and Cape Town, reflecting the artists' time spent time between the two cities working with local musicians and dancers. Practice will premiere at the ICA in London on June 2nd before touring globally. Wales Bonner documented the trip through photographs and videos, while Hynes produced original sound sketches based on field recordings.
After the trip, Wales Bonner caught up with her collaborator Hynes, exploring his artistic process, his reading list, and how he assesses his own work.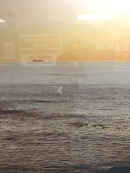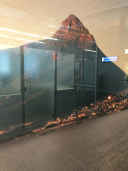 Grace Wales Bonner
Dev Hynes
How do you approach a project like this?
Well, I try to think about the atmosphere of it all, and from there I try to develop a tone or mood. It's good you recorded so much audio while filming, because I can use that as the template to begin with.
What does practice mean to you?
I've always thought of myself as someone who doesn't practice, when in reality I should, a lot more than I do. But recently I've come to terms with the fact that I guess I do practice things in my own way. I'm making music every day, and I guess that is a form of it.
How do you relate to dance and music differently?
When I dance, it's really for my mind. On an instant level. It eases and relaxes me, invigorates me. Music does the same but it's a slow burn. It can be extremely frustrating and stressful, but dance is such a visceral form of ease for myself.
What are you listening to?
Sam Cooke, Yves Tumor, Kim Jung Mi, Georgia Anne Muldrow, Frank Ocean, Alice Coltrane, Duke Ellington, Quelle Chris, and Kingpin Skinny Pimp.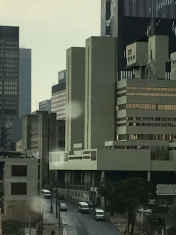 I just got The Winds of Change CD, music from the South African Revolution, and I've also been listening to The Soil and Samthing Soweto since returning from South Africa. What South African music are you in to?
I remember you sent me an email with music in it that the dancers had been listening to, and it was amazing. It turned me onto a lot of great dance music. I like Black Coffee a lot, and things from Kalawa Jazmee Records.
We were introduced to different music lovers along the journey, from trance to techno, via traditional Isicathamiya music. What has been most interesting to you?
I really loved the Culoe De Song stuff, and was really into EmoBoys' "Sax in the House."
When I dance, it's really for my mind.
A Marvin Gaye biography, a book of stories by Jo Rosenthal, and a book on Essex Hemphill and the AIDS epidemic.
You have been directing your own films, too. How does that link to your creative practice?
I'm starting to link them together and create them at the same time now, which is something I did not see happening. But it is, so I'm going along with it.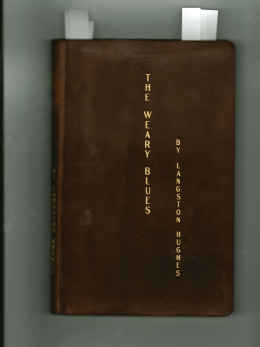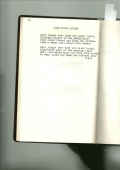 I remember meeting with you in New York and getting the impression that you are quite prolific. Working with you now, you seem to produce content quite quickly— what is your process?
My thing is as long as there is a capability to make music, then I can do it. I sit and think for quite a bit, and tend to create a landscape in my mind for what I want to do. From there it's just a case of materials and filling in the gaps, so to speak.
What will be your main references for the sound?
The texture is very important for me, and of course dance, various elements of dance. So, I'm trying to pull from some new spaces, as well as spaces I occupy already.
This is something we asked in the film: how do you know when a performance is good?
[Laughs] I don't know if I've ever thought a performance of mine was good. I have very high standards for myself, but I guess it all adds into the practice thing.
How do you validate your work?
If I can have it exist and not feel like I need any more changes, then I am happy.

Interview:

Grace Wales Bonner

Photography:

Grace Wales Bonner

Video:

Grace Wales Bonner