Fraser Cooke is Nike's Gatekeeper of Hype
SSENSE Scores a Coveted Meeting with the Brand's Special Projects Senior Director, the Man Behind Every Fashionable Nike Collaboration From the Past Decade
Interview:

Romany Williams

Photography:

Yuto Kudo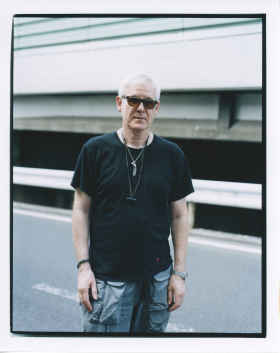 Jun Takahashi, Rei Kawakubo, Craig Green, Virgil Abloh, Chitose Abe, Errolson Hugh, and Kim Jones all share the same sneaker connect. Fraser Cooke. The Nike global influencer marketing special projects senior director, Cooke has been the guy behind the scenes crafting every creative sneaker collaboration at the company for over a decade. He's the gatekeeper at Nike when it comes to their most infamous fashion collaborations, from the Undercover React Element 87 to the Comme des Garçons Homme Plus Air Max 180. His vision has launched Nike ahead of the competition when it comes to partnerships, and he credits following his intuition as his compass. Take his work with Undercover's Jun Takahashi. Cooke and Takahashi were friends for years before they decided to formally undertake a Nike collaboration in 2010. Cooke was waiting for the perfect time. They now have over seven esteemed releases together. Being respectful of a designers intrinsic creative output and process, and trying to figure out how to incorporate that into the big machine of Nike is his utmost concern. In a fast fashion economy, what's so special about Cooke is he's not afraid to take it slow.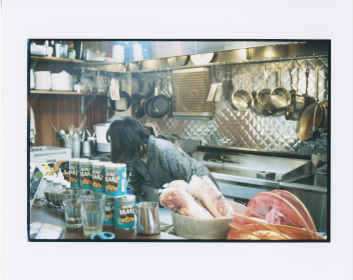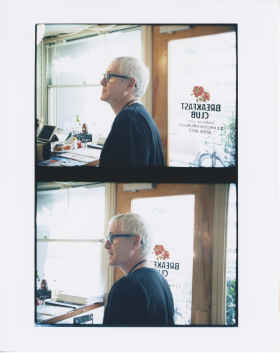 Cooke, 51, is an original multi-hyphenate with a CV that reads like a guide to sneakers and subculture. Coming up in London in the 90s, he was a hairstylist for over 10 years (Cuts salon), a record label A&R (Mo'Wax), a DJ, a fashion buyer (Hit and Run, The Hideout) and a writer (The Face, i-D). He was recruited by Nike in 2003 after showing them around London on behalf of Footpatrol, a sneaker store that he started with friends Simon Porter and Michael Kopelman. His job title at Nike reflects the fact that it's almost impossible to summarize the kind of work he does. Any designer that wants their chance to add a Nike collaboration to their portfolio needs to score a meeting with him. Menswear designer John Elliott detailed the time he got his chance to meet with Cooke in a recent GQ feature about Nike. The meeting lasted for four hours, and has since resulted in multiple collaborations. Elliott says that he would "make the same call one million out of one million times." I sat down with Cooke for a rare full-length interview at Breakfast Club Tokyo in Japan—his home base—to find out how this master collaborator does it.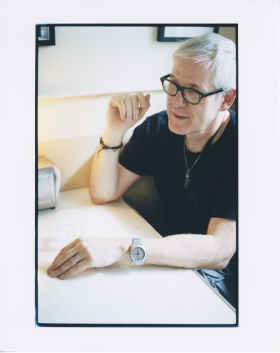 Romany Williams
Fraser Cooke
The core of your job revolves around building and nurturing creative partnerships. How do you navigate the art of collaboration?
First of all, there's no real point in collaborating with somebody unless it allows you to achieve something that you could not do otherwise. It has to be worth the while. It's definitely not good to just work with who's cool or who people think is interesting unless you can find a tangible, authentic reason to work together as two entities. That's the starting point. From the Nike perspective, the way it works is, what's the void that's missing that needs to be filled by working with somebody else? What can we not do?
Can you give an example of someone who's filled that void?
Chitose from Sacai. In that case, she could add certain aesthetic design details, ideas, colors, ways of layering, silhouettes, stuff that's she's really good at. Taking iconic products and mashing it up. It's interesting because once you work with people it always gets better over time. It's very unlikely to find the perfect thing the first time, because you have to learn to work together. In the case of Sacai, they had a very clear idea that they wanted to clash shoes together. Then our design team responded to that and said, "You mean, kind of like this?" And then it went from there.
I know your job title has changed a few times during your tenure at Nike. Your new title is global influencer marketing special projects senior director.
It's really long. Really, really long. I haven't got a business card at the moment.
Day to day, what does your job entail?
I'm not a designer so I don't design anything. I'm more managing the relationship from the sourcing stage. Kind of keeping the eyes and ears open. Being around. Usually having some sort of connection or relationship with people already before you enter into something. Not in every case, but in quite a few of the cases. Then also understanding very well what Nike's perspective is. Over the years, I've gotten so used to doing it, I know what a lot of the pitfalls, limitations, restrictions, or possibilities are. I have those conversations really early and upfront so we don't end up with big surprises halfway through a project. Really boring stuff like distribution. Managing people's expectations on both sides.
Is there anything that makes you not want to collaborate with someone?
We're not doing collaborations on product with someone who has lots of followers on Instagram. I'm not even sure that metric makes sense anyway. There are a lot of people that buy influence and there's loads of data that says that it doesn't necessarily shift anything.
That's why brands are going for "micro-influencers."
People that have less [followers] but are more powerful.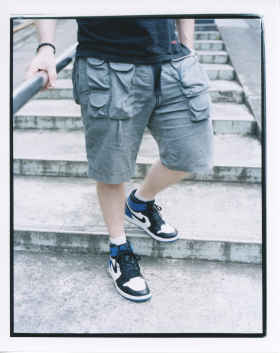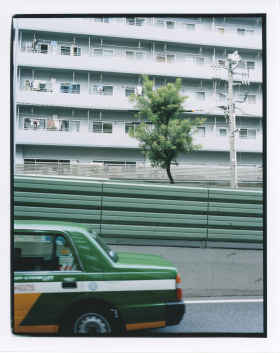 "New" can be a spirit versus an actual design.
You've seen the streetwear industry from its infancy to hyper-saturation, that's an incredible perspective to have. Did you ever think it would blow up this way?
No. Not at all. I've seen hip-hop go from an absolute embryonic stage to what it is now. Skateboarding is another one. I've seen quite a few things grow from nothing. But usually, if it's got some sort of worth and truth in the beginning it becomes something.
It's part of your job to find what's new, from building relationships with promising new designers to longstanding collaborators. How do you keep up with the consumers insatiable need for newness?
"New" can be a spirit versus an actual design. Supreme does a really good job at culturally positioning things. They really know what intrinsic social and cultural value is. I'm using them as an example because they're so big within this culture right now. They're very good at cherry picking things that have historical value on a sort of subcultural level. Someone like Matthew Williams is very into technology and sustainability. It's been great working with him because it's about innovation and technology.
I wanted to touch on all of the different jobs that you've had. Your professional trajectory seemed to happen really naturally. Did you have a career plan at all?
No plans. Zero plan. Which I don't think is normal now. I think kids really know what they want to do. I didn't have a clue.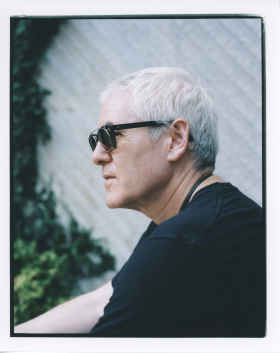 What about in high school?
I left school at 16, I didn't do any further education or anything. My parents were divorced, my mom was on her own. I needed to go out and I needed to get money, basically. I was always doing quite well at school, but I was very lazy. Anything I found too difficult, I wouldn't really do. I tend to go for things that I find naturally easy to do. Things sort of fell into place with passion and interest, really that's all.
I wanted to talk about the relationship between hard work, luck, passion, and interest as they pertain to finding a successful career. It's a complicated dichotomy.
Well, I think hard work is part of it but I know people around me that I think in a traditional sense work harder than me. But maybe it's because what I'm doing is what I like and it doesn't feel so much like work. Because my version of normal is probably not that normal, other people point that out to me but I don't really see it. Like all the constant traveling, which again is a privilege, I'm very lucky. If I think back to when I was in school, where I've ended up has by far exceeded any expectation that I could've had. And I'm very, very, very lucky.
Sneaker sales are forecasted to surpass handbag sales soon. Every designer needs not only an "It" bag but an "It" sneaker. How much of that comes into play when you're thinking about a new collaboration. Do you feel like you have to be in pursuit of "It"?
I think the thing at Nike is that we can make stuff that isn't possible to be made by other brands. So we're always striving for innovation in footwear, and also, trying to put those stories out there with authenticity. I think it's about getting the right people, to work on the right product, at the right time, in the right context.
That's an impressive balancing act. The future seems to be moving towards automation in all sectors, it's becoming more about formula based collaboration rather than nuance and intuition driven, are you worried about that?
Yeah, but I don't think they can automate hair dressing though. I mean, I've seen those sad attempts, the Flowbee hair cutter on late night TV. And I always think to myself, if it all goes to shit, if it becomes a Mad Max world at least I can do something. It's going to still be needed. I mean, unless people stop growing hair, I don't know.
Romany Williams is a Stylist and Editor at SSENSE.
This article is part of our Sneaker Week 2018. Click here for more.
Interview:

Romany Williams

Photography:

Yuto Kudo

Special Thanks To:

Breakfast Club Tokyo