Converse:
All Stars from A to Z
From Ambush to the NBA, Celebrating the History of an Ultimate Classic
Is there a shoe more timeless, more universal—worn by punks, jocks, skaters, normies, people who care about fashion, people who don't care about fashion—than a pair of Converse? The answer is: no. We can prove it with our Converse Taxonomy, a new reason with every letter, from A to Z.

Depending on who you ask, everyone has a favorite photo of a celebrity wearing Converse All Stars. Or if not a favorite, what feels like an iconic wearing of the shoe. There's Michelle Obama gardening in a pair of purple All Star lows. There's John F. Kennedy looking very boyish, catching a football. There's Rihanna at the airport, there's Rihanna buying flowers, or Rihanna in a pink slip dress, or Rihanna flipping the bird. There's Paul Walker in The Fast and Furious franchise and Sylvester Stallone as Rocky. There's something about the All Star (which made its debut in 1917), that is decidedly classic—but by virtue of its longevity, very modern, too. The plainest shoe with a point of view. The All Star's century-long run makes it the only shoe deserving of the term "timeless."

Last summer, K-pop group BTS and Line teamed up with Converse to release the BT21 sneaker. The collaboration saw the BT21 characters, the septet reimagined as cartoons by Line, sprinkled over the classic Chuck Taylor shoe. As the band's 2016 Converse love song, "Converse High," goes (by rough translation): "If I had only one day / I will go see the person who created Converse Highs / Then I'll tell that person, you saved the world."

Charles ("Chuck") Hollis Taylor's trick shot may not have been exactly remarkable, but his impact on the world of basketball—and of course, the footwear industry—certainly deems him worthy of his all-star reputation. The ultimate hybrid of athlete and salesman, "teaching America how to play basketball" and stamping his name on the first official shoe of the sport, Taylor's legacy lives on—and off the court.

The Wade 1 sneaker will forever be linked to Dwyane Wade's career-defining NBA Finals MVP award in 2006. Wade signed on with Converse basketball for the first six seasons of his career before eventually switching to Jordan brand. During his time with Converse he released the Wade 2, 3, and 4, but none of the new iterations ever came close to the Wade 1.

Claiming to have "77% better energy return than Nike Air," the Converse Energy Wave burst forth in trainer form in 1988, followed closely by a basketball court shoe boasting the same technology. With enhanced underfoot cushioning and a ventilation system to keep feet "cooler," Energy Return Multiplier (ERX) was added to its name. Look for the blue-on-blue Energy Wave.
Ever noticed how your Chucks are a little slippery straight out of the box? According to the Smithsonian, a thin layer of felt coats the bottoms of each Converse pair. Why? Apparently, the thinking has nothing to do with traction and everything to do with: $$$. Import! Tariffs! Rubber soles are taxed more than shoes with fuzzy soles. It's called tariff engineering and can ultimately reduce the import tax by more than 30%. Wonder if this knowledge was dispatched to Jonathan Anderson whose Chuck 70 High Tops in fluoro-fuschia colorways are a dreamscape of felt proportions.
Converse aren't the most weather-proof of sneakers. Zero insulation in the winter, no ventilation in the summer heat. This doesn't stop them from being an eternal year-round sneaker for most avid Converse fans, though. Nothing can beat a pair of high-top chucks. Except maybe some Carhartt WIP Gore-Tex ones. The durability of classic Carhartt canvas beefed up with waterproof Gore-Tex technology. Your average chucks, but all-terrain.

You know something is truly integrated into the visual vocabulary of a culture the moment it gets knocked-off. The Converse design is now so deeply enmeshed that it feels open source, Creative Commons, able to appear in any and every variation on the original. Like this adorable, surely unofficial, stiletto-heeled version.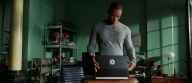 When Will Smith removed his new shoes from their packaging in 2004's I, Robot, he launched an internet phenomenon for the next generation: unboxing—for the big screen. His shoes of choice? Vintage black leather Chucks.

Converse has been collaborating with JW Anderson since 2017. From glittering lurex, to felt, to jelly soles, to monogrammed grids, the combined force of the two fashion names carves out ample space for experimentation. You can grab the classic Grid Logo CHuck Hi 70s here, or check out the latest Americana iteration that dropped earlier this month.

Whatever image you might have in your mind of a mischievous skateboarder, slice of pizza in one hand and tall can in the other, Kenny Anderson is not that. A pro-skater for Converse, Anderson is vegan, openly promoting veganism as a conscious way of living. In fact, everything he does is conscious—from driving a Mercedes that runs on vegetable oil, to promoting sustainability everywhere he goes, including in every brand collaboration he does. His 2019 Converse collaboration is completely devoid of animal products, created from pineapple leather and vegan suede.
Converse Commercial (1986) with Larry Bird and Magic Johnson
youtube
Larry Bird & Magic Johnson Commercial
Some say the notorious rivalry between Magic Johnson and Larry Bird was the very fuel that sustained the NBA itself through the 1980s, following the merger with the American Basketball Association. While the beef was more or less quashed after playing together on the Dream Team at the 1992 Olympics in Barcelona, this commercial from 1986 for the Converse Weapon capitalized on the rivalry.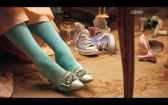 What does Marie Antoinette do when her sister-in-law gives birth before she does? She goes shopping. While Sofia Coppola directed Marie Antoinette, it was actually her brother, Roman, who shot the shopping montage, to the tune of Bow Wow Wow's "I Want Candy." Nestled among the delicate silk pumps, blue hyacinths, layers of marzipan and millefeuille, ornate paper fans, sumptuous cream tarts, and sparkling glasses of champagne, was a different kind of treat—an easter egg in the period piece, in the form of a pair of baby blue Converse high tops. Roman included them for fun, Sofia signed off, and now we all want candy.

In a courtside style moment during last year's NBA finals, LeBron James slipped into a pair of swoosh-emblazoned Converse that sparked an internet-wide hunt for the respective sneaker collab. Designed by streetwear label, Chinatown Market, the shoes were rather a one-off style with "bootleg" branding, made only for the size-16-wearing basketball star. Considering Converse has been owned by Nike since 2003, perhaps there are plans for a more authentic cross-creation to come.

If you're a fan of waterbed technology, this is the shoe for you. Another take on a Converse basketball sneaker, the React Juice literally contained juice. It's too bad that said juice often ended up exploding and leaking all over the court, much like a modern-day gossip session. This lead to an inevitable recall. Phife Dawg said it best: "You couldn't converse if you had fucking react juice."

Working with a synthesis of contemporary references and traditional cues from her Iranian heritage, menswear newcomer Paria Farzaneh teams up with Converse for her FW19 collection. The designer implemented hand-printed, patterned fabrics for a contemporary spin on a Converse classic.

We mean it when we say the All Star is versatile. For 2019's P.A.M x Converse "Mutation" collaboration, the brands came up with a Chuck 70 that wears its own quilted jacket. The Primaloft nylon shell can be zipped off to convert the shoe into a regular, more mild-weathered canvas slip-on.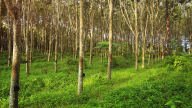 Latex is a tacky, milky colloid that drains from incisions in the bark of a rubber tree, which is then refined for commercial use. Trees become shoes; a fun fact that is very plainly illustrated through the Converse heritage—it all began as a rubber company. Marquis Mills Converse founded the Converse Rubber Shoe Company in 1908. Referred to as "non-skids," the first iteration of the silhouette so iconic today consisted of a rubber sole and canvas upper.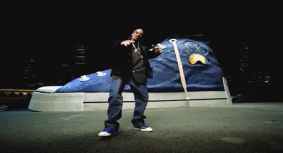 Snoop Dogg's "Snoop Dogg (What's My Name Pt. 2)" Video
"You gonna need a wide screen for this," says Snoop Dogg, and he is not wrong. Trumpets sound to usher in the shot of an enormous single Converse 70, in which Snoop parties the night away.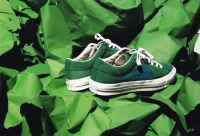 Before the release of his first collaboration with the brand in the summer of 2017, Tyler, The Creator was with a major competitor: Vans. "Vans just wouldn't let me grow. It was a ceiling and I was like, 'Fuck this' " he said about making the switch in an interview with Dazed. "Converse is allowing me to bloom, no pun intended, and it's great." Fast forward to 2019 and every drop of his original colorways for the brand have sold out. From the One Star to the GOLF le FLEUR*, Tyler and Converse are a match made in hype sneaker heaven.

The Converse Pro Leather—a later iteration of the basketball shoe worn by Dr. J, Larry Bird, and Magic Johnson—experienced a few cosmetic makeovers throughout the years. First, the silhouette was trimmed. Then, the ankle, according to this history of the Pro Leather was reinforced. Finally, urethane coated leather was eventually applied to help prevent scuffing. Keep your Pro Leather's shiny, court-ready. But if you do happen to encounter some dirt, here's what to do: DO NOT MACHINE WASH OR DRY. Use a damp cloth, rub gently with lukewarm water and mild soap.

The Converse "VULCANIZED" edition was the only shoe from Virgil Abloh's "The Ten" collection with Nike that did not bear the brand's signature swoop. Somehow Chuck had made the cut, and he got the full Virgil treatment: vulcanized rubber sole boldly printed with the word "VULCANIZED," shoelaces, bluntly demarcated "SHOELACES." Continuing with his signature clarity, each feature of the Off-White Converse collaboration is transparent and accordingly labelled, eschewing any possible confusion.

Joshua Mueller doesn't chuck his Chucks. The collector was—as recorded seven years ago—the world record holder for Converse shoes. Totalling just over 1500 pairs, the resident of Lakewood, Washington, does however (unlike some shoeheads) wear his bounty; a new pair each day. Why be precious about Chucks when the varieties, collaborations, colorways are endless?

As with any classic, when an added twist gets taken to the extreme, the results are no longer something for everyone. The Chuck Taylor "XX Hi" knee-high sneaker is no exception. Though arguably ahead in terms of fashion's obsession with sneaker-boot crossbreeds, this spin-off is totally spun out.

In January Dior Men's Jewelry Designer and Ambush creator Yoon Ahn announced her bar-raising collaboration with Converse, the result really more of a combat boot than a canvas sneaker. Ahn explains that the collaboration is inspired by the vintage military winter boots that Converse used to produce for US military.

Los Angeles collective Brain Dead's designs span beyond t-shirts and into the wild with their Converse collaboration, featuring duck camouflage and zebra prints wrapped up in a leopard-inspired campaign.