The Reading Life with Parul Sehgal, Book Critic at The New York Times
On Privacy, Profile Writing, and Avoiding the First Person
Interview:

Durga Chew-Bose

Photography:

Heather Sten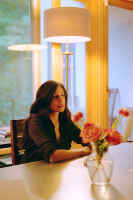 In her 1973 Journal of Solitude, the novelist, poet, essayist, and diarist, May Sarton, correctly impugns the business of lunch dates. "They take the heart out of the day and the spaciousness from the morning's work," she writes. "Lunches are just not good."
While I couldn't agree more with Sarton's diagnosis—how psychically disruptive it is to step away from one's computer, rejoin the world, talk, be intelligible, order from a menu—early in October, I suggested exactly that. I was meeting Parul Sehgal, former editor and columnist at The New York Times Book Review, who in July of this year, joined the publication's team of critics following Pulitzer Prize winning Michiko Kakutani's decision to step down as the Times' chief book critic. Kakutani, described by Vanity Fair upon her departure as "the most powerful book critic in the English-speaking world," and at, it's worth noting, the last daily newspaper in America with a separate books section, held the position for nearly four decades.
"You are extremely singular," Sehgal says as we settle into our table at an Italian restaurant in Fort Greene, owned by a man from Kerala, she tells me. "I don't leave the house in the day. My husband was like, "Where are you going!?" Despite having paused her workday to meet me—she's on deadline, writing about Sylvia Plath's first volume of letters—in person, the 36-year-old critic projects at a compulsive, albeit considered speed, trailing off only occasionally. Even Sehgal's trailing off feels somehow on course. Profitable and prudent. "I'll pocket that," she says assuredly, remarking on a half-formed, half-expressed idea, as if nothing entices Sehgal more than those sneaky, itinerant thoughts that suggest a pattern is forming. That underscore Sehgal's no slouch approach to wasting nothing.
While her writing is determined, what's functional still flickers. On the cult of Daphne DuMaurier's work, for instance, and the author's 1952 short story, 'Birds,' which later inspired Hitchcock's adaptation, Sehgal writes: "It feels less written than administered; it acts upon you with unerring, hypodermic efficiency." In a profile of Mary Gaitskill, Sehgal describes the author as speaking "haltingly, with great care, as if she is on the witness stand." On Marilyn Minter, Sehgal characterizes the artist's drippy visions as celebrating a "leakiness in self and sensibility." On the "bitter paradox" of immigrant fiction, she wonders how "a genre with such a wide sweep […] can be derided for, of all things, narrowness." Even when Sehgal is describing her 14th-month-old daughter to me—who is now walking—the account is vivid and wonderfully peculiar: "She's an octopus. She's got tentacles everywhere."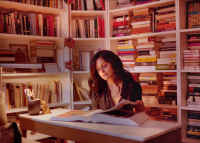 In Sehgal's "First Words" columns for the Times Magazine, on topics like privilege and its devalued import, or cultural appropriation, or the rhetoric surrounding the use of 'survivor' in place of 'victim,' or in 2015, the frequency of 'flawless,' Sehgal recasts today's usage (or erosion) of faddish language, recontexualizing occurrence in favor of meaning, ideological precedent, and perspectives that are rarely centered. There's nothing showy about her criticism. Sehgal finds the thread and invites her reader to see not just as she sees, but to marvel at how she's arranged her discoveries just so.
Sehgal is so precise and alive to, it seems, the pursuits and even strange tendencies authors of varied spheres might share—that lettered chromosomal-ness—that even the most popular-reviewed 'it' book, reads like an exclusive. An interception. Of Arundhati Roy's two-decade-later return to fiction, with her novel The Ministry of Utmost Happiness, Sehgal wrote this past summer in The Atlantic: "You will encounter no victims in this book; the smallest characters are endowed with some spit […] From the fine-grained affection that stirs [Roy's] imagination springs an ethical imperative—after all, how can one appreciate the world without desiring to defend it? And it must be defended not merely from war or political calamity, but from that natural, more insidious phenomenon: forgetting." Her interrogation of Roy's novel is a perfect instance of Sehgal positioning literary criticism beyond a work's achievements or shortcomings, and locating its value not only within a literary tradition, but beyond. How art and criticism provide dynamic ways for understanding instead of limiting how to be a person in this world. And more urgently, how to pay attention.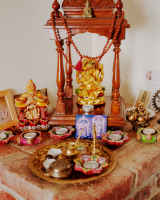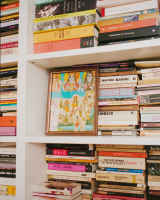 ON GROWING UP
I was born outside of D.C. We moved a lot—every three years. I lived in Delhi, Manila, Budapest when I was little. I think I thought we were on the run, because it was always so abrupt. I remember my mother found me in the library of my school in Manila when I was nine, and she was like, "Okay, we need to go home early and pack." And I was like, "Where now?" And she said India. It was a life of jump cuts.
ON PRESENTATION AND BEING PROTECTIVE OF HER TIME
I'm allergic to most forms of self-exposure. It must have something to do with being an Indian person in this world where I feel conspicuous, but I think it's mostly instinctive. I'm just very protective of myself, and congenitally secretive. I'm always happier watching rather than being watched. But then again, who said it, D.W. Winnicott? The writer is a person who wants to hide and be found. I think that's the central tension for a lot of people, not just writers. I was playing with my daughter, and realized how interesting it is that the first game people play is peek-a-boo. See me, don't see me. See me, don't see me. Or hide-and-seek. Can you find me? Can I hide from you? So many writers I love share this strain. I live across the street from Marianne Moore's old apartment building. She's someone who's very important to me, someone who wrote compulsively about shells and zoos, about how to keep other people out.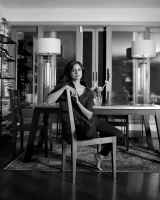 ON WRITING OR BUST
I only care about doing the work. I have zero other ambitions. I'm the laziest, least socially ambitious person, ever. And I don't get off on the punitive power of the critic; you know that brand of critic, the scold, who has appointed himself to keep the ecosystem clean. That's the kind of thing that I find very uninteresting. Taxonomizing has very little to do with how and why people read. It's just the work of criticism I enjoy—getting close to the text, close to language. Don't get me wrong: writing is the worst fucking thing in the world, but after all the hemming and hawing, and procrastinating, and whatever it is that you need to do to get into that place of deep thinking—that's all I care about.
ON PROFESSIONAL DOUBT
Generally, I feel like an attention to language—to refreshing it and protecting it—feels important. So does drawing attention to a worthy book. But sometimes all that utility goes out the window. I just love thinking about books and the possibilities of criticism—the little narratives you can weave—too bloody much to care. It gives me a very sharp, very distinct pleasure.
ON WHAT'S PASSED DOWN
My people were Partition-era refugees from Pakistan to India. My father was born along the way, while his family stopped in Shimla before continuing to Punjab, like so many others. My mother's family was in Delhi and Amritsar. My grandmothers were married young; one in her early teens. She never had formal schooling and taught herself to read. I feel them with me all the time, looking over my shoulder. I can have something they could never: a life of the mind—not that they didn't educate themselves or fight fiercely for the education of their families. This is total projection, but I think I can feel their glee. Because of this kind of familial history of sacrifice, there was never any pressure from my family to marry or have a child or anything like that. The great pressure was to think, to study, to see. That was the imperative. It helped too that I was so bloody-minded. I'm not sure any pressure to sublimate myself in any way would succeed in the long term.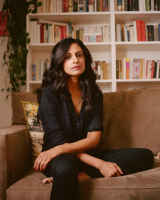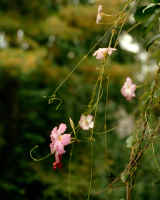 ON FEARS
I make myself do unpleasant things constantly. Anything I'm scared of doing, I have to go and do it. I'm perversely attracted to putting myself in fearful, uncomfortable positions, but less so since I've gotten older. Perhaps it's because my natural bent in life is just to fiddle with sentences, this attraction to risk was a way to ensure I'd see something of life, beyond my desk.
ON ARRIVING AT THE THIRD DRAFT
Oh, the best! The best. And then you take a walk or a bath. Then you can return and fuss with it, burnish it, and make the sentences shine. You live for that.
ON PROFILE WRITING
I'm in the middle of writing a profile that I'm finding difficult. For those of us who write criticism, which tends to be argument-based, flushing out a scene is delightful. The emotional relationship that develops, maintaining it, I find hard. And scary. I think the thing that freaks me out about profiles is that often the piece seems to hinge on one gesture, one moment when you, the writer, have "caught" the subject being their authentic self, a moment of self-revelation (and one that's frequently a moment of anger or vulnerability). This feels complicated and gross to me: it's like sizing up a mark. And yet such pieces are so tempting to write—and undeniably delicious to read.
ON BEING CONSIDERED AN EXPERT, AN AUTHORITY
I grew up such an autodidact and possessed of the autodidact's terrifying sense of entitlement in which you believe that with love and work you are free to rove as widely as you want, that everything is yours. So, I don't think in terms of expertise, I think in terms of curiosity and hard work. I came late into the world—and without a literary background or pedigree. The first thing I ever wrote was to go to the MFA program at Columbia. I had never written anything. I believed I could do it. I believed I could figure it out.
ON PLANS FOR A FUTURE PROJECT
In terms of a larger plan—I'm working on longer pieces and have a vague book idea. But the task is always to write every single piece like it's your only one. It has to have that energy. Use your best material now. Just squander yourself. Enjoy it. I don't want to read anyone's tepid writing. For the critic (or any writer, really), your first mandate is get the reader's attention and then keep it. All your fine thoughts and nuanced interpretations are worthless if no one bothers to get to them. Fundamentally your job is to keep somebody reading. Sentence by sentence. You have to hold them. Sentence by sentence. Demonstrate authority. Books deserve it.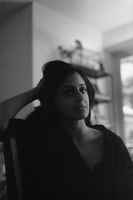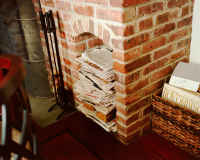 ON WRITING FICTION
No. I tried it. It's fine. But I think it's important to pay attention to what you're good at. This is something I try to tell my students: don't sniff at what comes naturally to you.
ON WRITING IN THE FIRST PERSON
I was writing an essay on race and language, and my editor was like, "You're hinting around things that you might have seen or might have happened to you, can you please put yourself in this piece?" And it was very hard for me to do first person. It was excruciating. With immense effort I was able to secrete one short sentence. It was shameful! I almost feel like it's a matter of orientation–like, why do I walk putting more weight on my left leg than my right? I don't know, it just feels very natural. And there's way that I live in prose, or have learned to live in prose, with a certain kind of distance from the self, a certain kind of disembodiment, that feels glorious.
ON WRITERS WHO ACHIEVE THE FIRST PERSON
Hilton Als is the gold standard. He doesn't write about anything that doesn't matter to him. And even when he's not present in the piece, his affection and sensibility suffuses it. And when he does talk about himself or his family, he finds a way to do it in a way that I feel like I am seeing just one piece of him. He eludes me, and I like that. That's very hard to do, to maintain one's mystery like that. It's that lovely feeling you get after one conversation with someone who interests you. You connect and then leave each other. I haven't caught you, I couldn't. I don't know you. But I have these things now: a handful of gestures, that lilt in your voice, I have them.
Durga Chew-Bose is a senior editor at SSENSE. She recently published her debut collection of essays, Too Much and Not the Mood (Farrar, Straus and Giroux).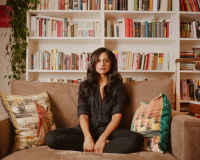 Interview:

Durga Chew-Bose

Photography:

Heather Sten

Hair and Makeup:

Rachael Ghorbani using Chanel Les Beiges