Sophie Mackintosh Vs. The Toxic Male
The Man Booker Nominated Author Of The Water Cure Doesn't Care About Being A Young Genius
Interview:

Ruby Brunton

Photography:

Ollie Adegboye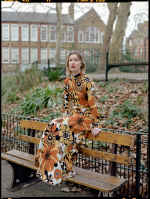 Sophie Mackintosh's debut novel, The Water Cure, sprang from a timely question—what if masculinity was literally toxic? From this point of philosophical investigation she has created one of the eeriest versions of the feminist dystopia genre, of which there have been several versions this year alone, including Christina Dalcher's Vox and Bina Shah's Before She Sleeps. Mackintosh's contribution, described by Margaret Atwood as "A gripping, sinister fable", was nominated for the Man Booker Prize in 2018, making Mackintosh one of the youngest writers ever nominated. By focusing on the micro—three girls, or young women rather, who live on an island with their parents Mother and the aptly named King—The Water Cure presents a subtler view of a future world plagued by male violence towards women, and is perhaps all the more chilling for it.
Through her examination of how men would react if their current but often latent potential for harm was greatly enhanced, Mackintosh is able to reveal the tensions between access to power and wanting to do good. The sparse yet highly addictive narrative was written in the early hours of the day, before Mackintosh's former day job as content manager for the Virgin Group, a fact which adds further charm to her debutante image. Not that the 30-year-old Welsh writer cares much for her status as a "young" writer. "I just think the media loves the idea of 'the young genius' or whatever, but writers don't really work like that. I mean I'm not the youngest ever either, but who gives a shit."
I caught up with Mackintosh over the phone and talked to her about writing routines, ritual and taking risks in the name of love. Since then, her second novel has been announced, along with a moving essay in Modern Love about her partner's cancer diagnosis. Opening herself up to writing something that's not wrapped in a fictional blanket was a vulnerable yet healing and educative experience for the young writer, who we can expect to see a lot more from in the future.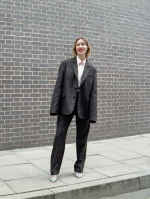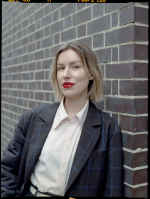 Ruby Brunton
Sophie Mackintosh
The Water Cure has been compared to Margaret Atwood's The Handmaid's Tale, perhaps the primordial goddess of this genre, as well as The Power by Naomi Alderman, among others. Is this the book you set out to write?
No, I wanted to write a book that was not political at all. I wanted to just write about a family, it was going to be on an oil rig, the world has flooded, and it was going to be all about their isolation. But while I was writing it, I just felt really lost and angry. The idea of a masculinity that is literally toxic just felt really right to me, that this is the kind of disaster I'd be wanting to write about. I was so focused on the survival, and them living away from the rest of the world, but I think the outside world just sort of leaked into it, and forced my hand on that.
Margaret Atwood tweeted that The Water Cure is like The Tempest if Prospero and Sycorax teamed up to mould three perfect Mirandas through pain and fear of men. What do you think of her read?
I was actually thinking more of King Lear when I wrote the book. With a first book you have so many things that get kind of mashed up and leak into it, when she pointed that out I was like, "Oh yeah, The Tempest, I can see that", but that's something I really love about the reception of the book, people have so many different reactions and readings of it. And obviously it's great to have any kind of acknowledgment from Margaret Atwood. My friend @ed me and was like "Holy shit have you seen this?" and I was like "Wow." I really like how supportive she is of new writers of feminist dystopia books.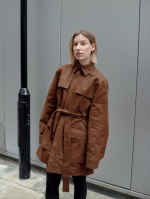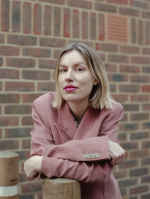 I was just reading an article on Brazilian feminist activist and politician Marielle Franco who was murdered earlier this year and some of the things the new president, Jair Bolsonaro, has said about women. It really seems that misogyny and male violence towards women is a running theme with the rise of the far right.
Misogyny is such an integral part of far right views—so much is about ownership, control, putting you in your place. I don't find it surprising, for example, that a prominent far-right figure such as Richard Spencer has a history of domestic violence, or that here in the UK Tommy Robinson was jailed for attacking a police officer who defended Robinson's partner during a domestic incident. I remember when Brexit happened in the UK—it was around the time that I started writing The Water Cure, and all of a sudden it was like people felt ok to air all of these racist, misogynistic and homophobic views. How long had people been holding onto these views? How long had people been waiting? Now the Brexit chaos is worsening, the mask is slipping further, and we're realising how much far-right policies are taking hold globally. There's no hiding it (or even attempting to) now. You have events such as the Kavanaugh case, where a powerful man accused of sexual assault can still be untouchable; or the abortion referendum in Ireland, where conservative religious pro-life propaganda was incredibly distressing. And these are just two recent examples. It's all part of the same spectrum of ugliness.
In the novel, the caregivers of the familial group, Mother and King, have developed intense rituals to ensure the forming of sisterly bonds, fealty and protection. How did these rituals come to you? What role does ritual play in your own life?
The inspiration behind the rituals and stuff was the old cures for female hysteria, stuff from the Victorian era, the idea that you could use physical methods to cure things you're feeling emotionally, how that relates to things we might do to control our emotions today and how people can kind of exploit those things. The idea of energies, how we control and suppress our own but also how others can manipulate that. I wanted the novel to be ambiguous, but there was a literal disease that men have learned how to exploit.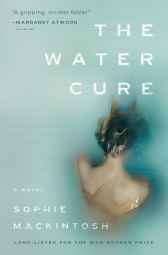 I was wondering if the women were sick, or just literally sick of it…
Are you talking about real life or the novel? [Laughs]
Threads of love story weave their way through the narrative. The sisters have been taught to stay away from men, but when the men finally arrive, they can't seem to. I am thinking of the quote Lia remembers a "damaged woman" saying—"It's the men who don't even know themselves that wish you harm—those are the most dangerous ones. They will have you cower in the name of love, and feel sentimental about it. They're the ones who hate women the most."
With that quote I was thinking about men who are quite performative and they say, even to themselves, "I love women! I love my mother, I love my sister" but then their actions reflect the opposite. Lia has never been in love before, she has no context for love, she has no concept of the relationship norms we have and I guess you forget how devastating love can be, and something we always think of as kind of trivial can be the most catastrophic in the world.
There's a rich textural element to the fabrics in the book, white muslins, pale blue linens, cotton suits, bedsheets and curtains that end up stained with blood…
I'm quite a visual writer. I really like fashion. I studied dressmaking—briefly, like, for a year, and I think when I write I see everything visually and what it all would look like. I guess it is a film, in my brain. It was very tactile to me, as I was writing it I wanted to see it, I wanted to feel it, and I think the fabrics and stuff reflect that.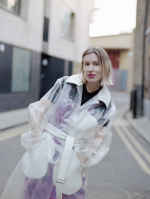 On top of everything else, Hamish Hamilton just announced your second novel, Blue Ticket, will be out in 2020. The idea of a "motherhood lottery" seems on theme with governmental control and regulation of women's health and reproduction. Is there anything you can tell me at this stage about the book, including when you found the time to write it?
Rather than dystopian I would describe it more as a 'parallel universe' novel, a world of strangeness and its own surreal justice. There are the obvious questions like—why the lottery? Who gets to decide? But actually, I'm less interested in exploring those questions than what it means to live in that world where a decision you have no choice over affects the path of your whole life, exploring ideas of free will and expectation, and what it feels like when your body surprises you, when it becomes alien to you. In terms of finding the time — I wrote The Water Cure while working a full-time office job, and have always written around work, so actually this year I had more flexibility (I'm a freelance copywriter), and was therefore able to prioritise writing more than ever before. Because I went to freelance, specifically, in order to write more, I was pretty hard on myself, scared of ending up empty-handed. But more than that, writing keeps me accountable to myself. It has always been my biggest comfort, my purest source of joy, and so, in this stressful, amazing and heartbreaking year, it was always where I turned.
What do you see as the function of literature, especially literature that is reflective of our current political moment, in contemporary society? How do you explain the wave of feminist dystopias currently?
I think it can help us make sense of things. It can help us get more…well we don't need to get more angry, we're already angry enough at the news, but it hopefully helps us find a degree of hope or might get more people thinking about what's going on. It helped me feel less powerless, like I'm less powerless in my day-to-day life. Or to foster a sense of solidarity. I know I feel less alone knowing there are other people who are having these feelings and responding in similar ways.
Ruby Brunton is a nomadic writer, poet and performer, see more @RubyBrunton
Interview:

Ruby Brunton

Photography:

Ollie Adegboye

Styling:

Justin Hamilton

Photography Assistant:

Yomi Adewusi

Hair and Makeup:

Min Sandhu

Special Thanks To:

HTOWN Studio